Breaking new ground: Charlemagne Yu, President & Executive Director of Empire East Land Holdings Incorporated
How the Asian financial crisis proved to be the making of Charlemagne Yu and Empire East Land Holdings. 
Twelve centuries may separate them, but Charlemagne Yu shares more than just a name with Charlemagne, King of the Franks. Echoing the medieval hero, Charlie, as he is more commonly called today, has been a bright light during a dark age, guiding Empire East Land Holdings Incorporated (Empire East) out of the darkest moments of the Philippine real estate industry brought on by the Asian financial crisis (AFC).
Thrust into the role of president in his mid-30s, Charlie admits with a wry laugh that, "It really was the worst time to start. We were in the midst of the crisis. Numerous construction projects had ground to a halt; developers ran out of steam to push through with their projects; and many buyers lost their investments overnight. I had to think long and hard about accepting the role, but I recognised the opportunity to help the company and the industry as a whole, so I said yes."
In those early days, he relied extensively on his law degree. "It meant I was not intimidated by all the letters I was receiving from lawyers demanding refunds for units their clients had purchased," he says. 
Changing the game
Recalling the late-90s and early-2000s, he explains that market confidence was at its lowest and financial institutions were unwilling and unable to grant credit facilities, so developers were left to fend for themselves. With this desperate environment as a backdrop, Empire East embarked on an unprecedented buyer-financing scheme.
"At the time, developers required an equity of 30% from buyers before a purchase could be made, whereas at the height of the AFC, Empire East decided to change the rules of the game by scrapping the need for a down payment. Instead, the buyer merely had to come up with the monthly amortisations for an extended period of time."
The results were a resounding success. "We democratised home ownership in the Philippines, since our policy allowed millions of people who could not have otherwise afforded a housing unit to purchase one," he says. After the first 3 projects sold out, other property developers followed suit. "Not only did this move make Empire East the developer to beat, but it began a process that brought the country out of the financial crisis," he states.
Introducing affordable luxury
'Pioneer' is a title that sits comfortably with Empire East. "The company, which started out as a division of Megaworld Corporation, was created to capture a broad, untapped sector — the Filipino middle-income segment," Charlie explains. "During an era when most of the population equated condominiums with unattainable luxury properties, we changed their mindset by introducing the concept of affordable luxury.
In essence, we were able to help buyers realise their aspirations of owning a home complete with all the amenities, such as swimming pools, clubhouses, courts and function rooms, at a cost that was within their reach," he says. "It wasn't rocket science; it was the basic principle of economies of scale," he continues.
During an era when most of the population equated condominiums with unattainable luxury properties, we changed their mindset by introducing the concept of affordable luxury.
"We went with multi-tower or cluster developments, which allowed us to share the cost of the luxury amenities between an increased number of units, while other developers were working on single-tower projects for sale at a prohibitive price."
Inspired to be better
The freedom he has to innovate is what has kept him inspired in his role for nearly 2 decades. "We would not be who we are today were it not for the various innovations we have introduced to the Philippine real estate industry," he says. "Sure, I've received invitations to join other companies, but when you're in an environment where everyone is always open to change, it is an easy decision for me to politely decline them."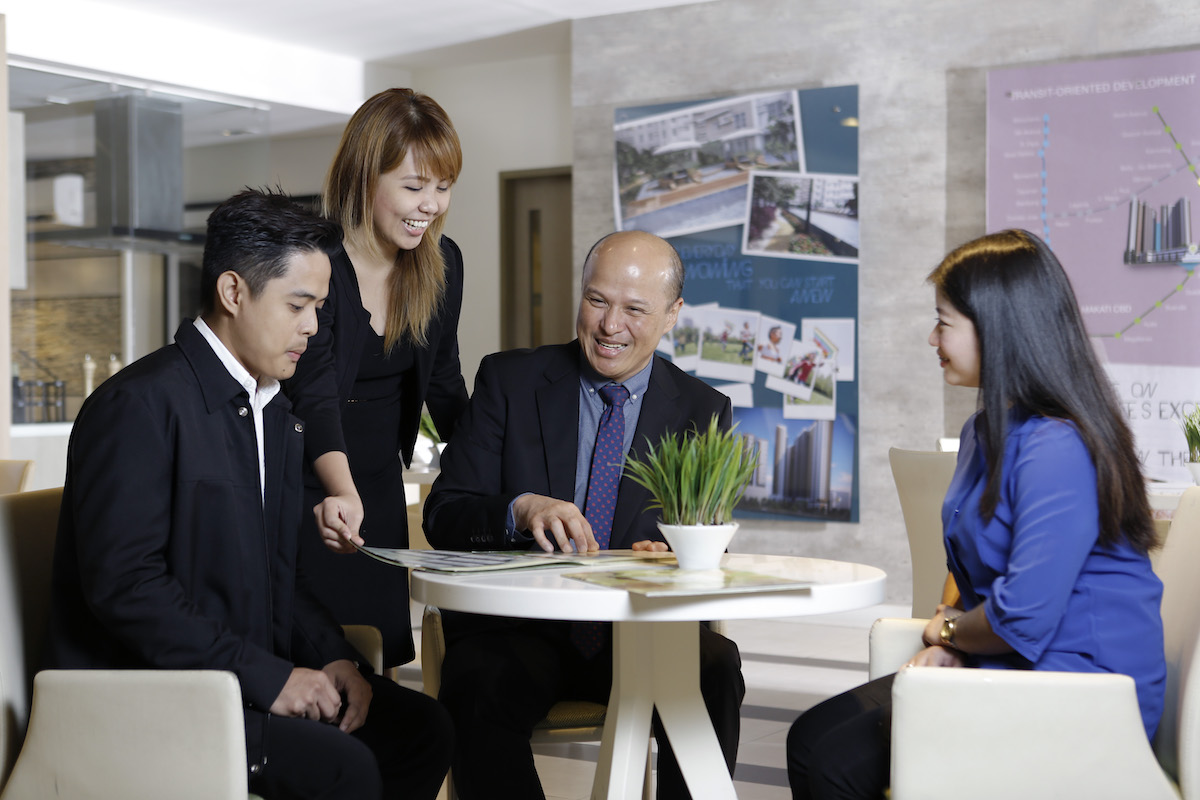 Away from Empire East, Charlie, who is also an adjunct professor of law at the College of Law, University of the Philippines, devotes much time to charitable pursuits. "This aspect of my life has enriched and inspired me to become a better leader in the corporate world," he says. It comes as no surprise to learn that Charlie operates on as little as 4 hours sleep a night. "I go to bed late and wake up early. But I always try to drop my kids off at school in the morning. That is very important to me."
Sleep may get pushed to the background, but you get the feeling Charlie is thankful that it's no longer the AFC keeping him up at night.  
You can download the PDF version (as seen in the magazine) below...