---
How H&M, Coco-Cola, Nike & IKEA are making a universal difference
From sustainable innovation to malaria vaccination, these 7 companies are harnessing their skills and resources to make the world a better place.
These days most companies have corporate social responsibility (CSR) programs. They support local sports teams, raise money for charities, sponsor fun runs and encourage workplace giving by pledging to match employee donations. While for some it's not much more than a way to generate positive publicity, there are many companies that truly want to give back to the community; whose philanthropy is borne out of a genuine desire to do good.
But there are some organisations that think bigger than that. Companies that have not only set out to change the world on a very large scale, but are already having a huge impact on the environment and the welfare of people around the world. Like the furniture giant making flat-pack shelters for refugees; or the fast-fashion retailer committed to 100% circularity. These are the companies harnessing their skills and resources to make the world a better place.
IKEA Foundation provides flat-pack shelters for refugees
When founded in 1982, the IKEA Foundation focused on architecture and design. But things changed when the company realised child labour was used in its supply chain and began working to eradicate it. "Early in the endeavour, IKEA learned that to prevent child labour, it is vital to address the root causes of why children work.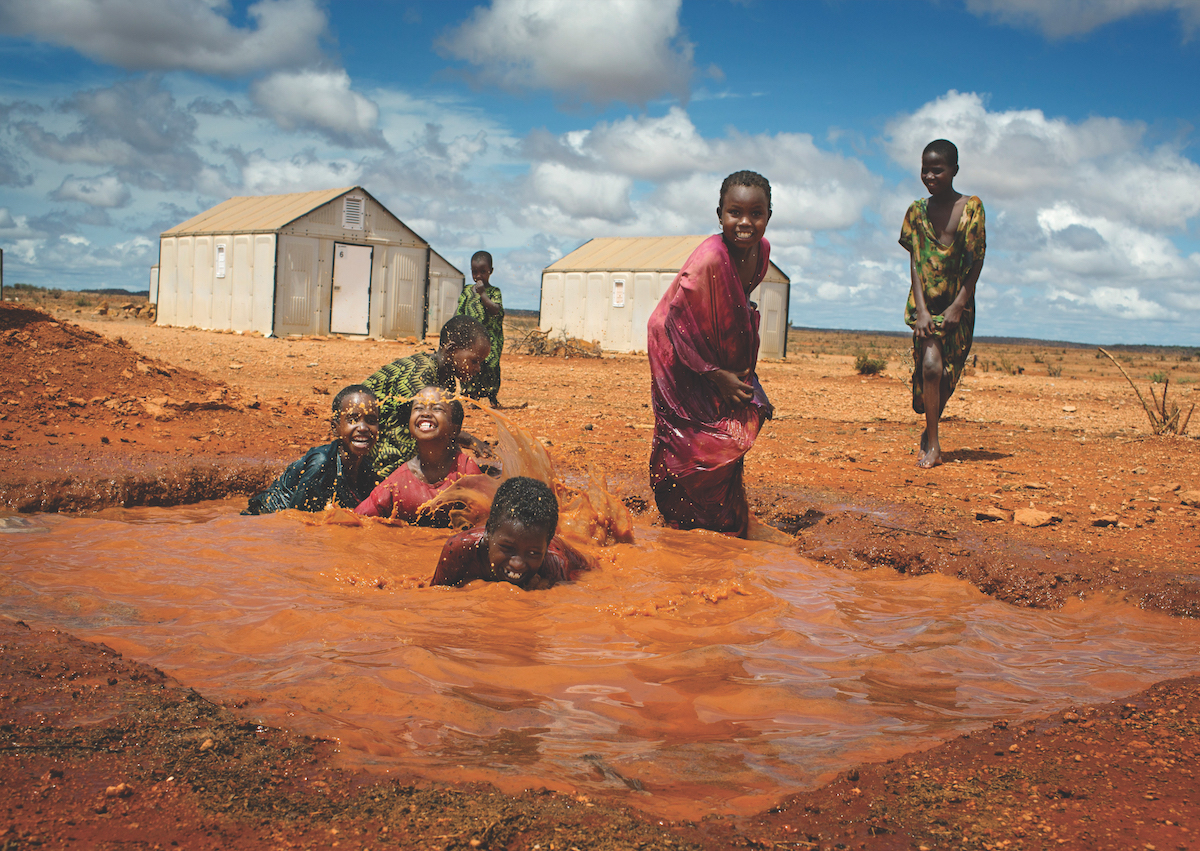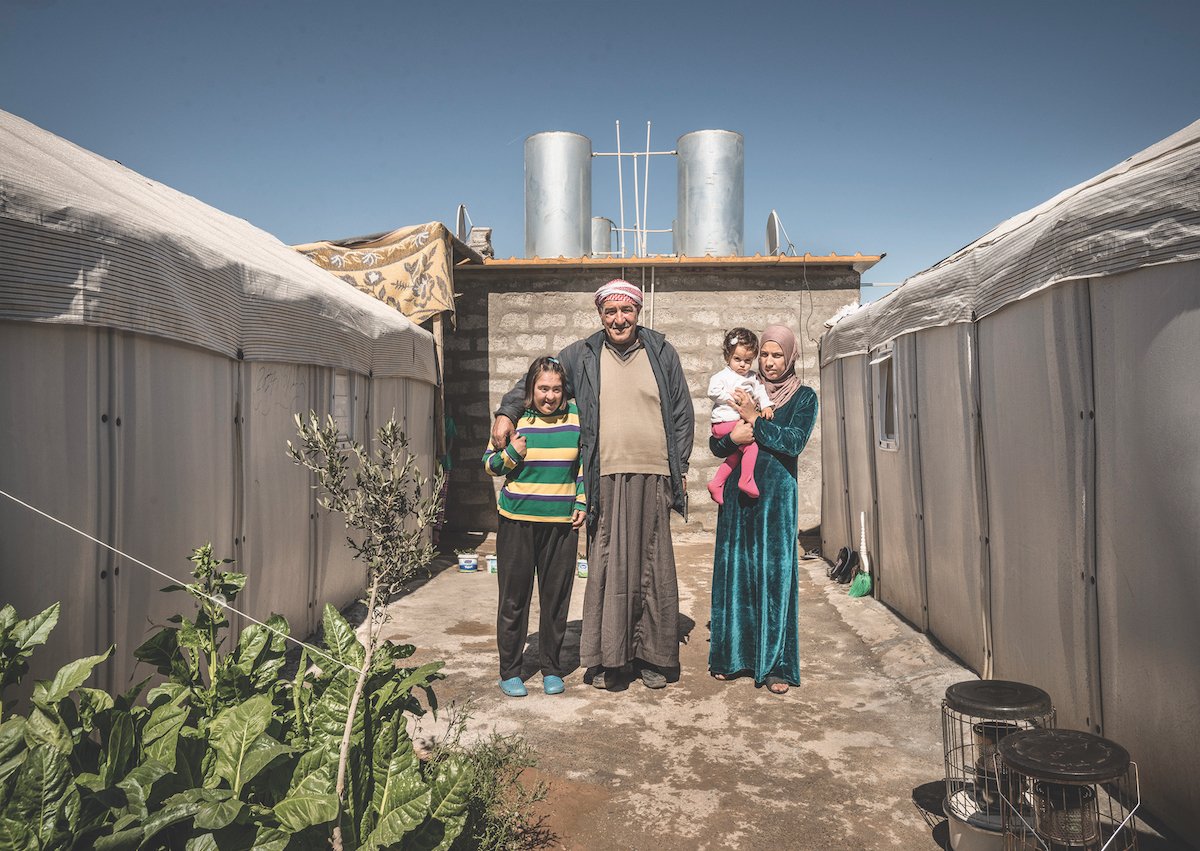 "We realised that if we wanted children to be kept out of our suppliers' factories, we had to make sure that they go to school instead and don't end up simply working again elsewhere," says Per Heggenes, CEO of IKEA Foundation. This led to the realisation that to keep children in school, they needed better health and nutrition so that they weren't missing classes due to illness. The foundation now works to address the fundamental needs of children – home, health, education and a sustainable family income.
That's why IKEA Foundation partnered with Swedish social enterprise Better Shelter to create flat-pack shelters for refugees. The weatherproof structures feature a solar panel to power light and charge a mobile phone, take just 4 hours to construct, are made from recyclable plastic, and are designed to house a family of 5. But the shelters are by no means the only way that IKEA Foundation is improving the lives of children around the world. In 2016, it gave €142 million, more than ever before, in grants to its partners, which include UNICEF, Save the Children, Médecins Sans Frontières and the UN Refugee Agency.
Rockwell Automation leads future innovation
Rockwell Automation relies on its industrial automation expertise and innovation to make organisations, industries and communities more efficient, productive and sustainable. So, it's only natural that the company is working hard to foster the next generation of innovators.
Over the past 10 years, the company has provided more than US$15 million and partnered with over 100 universities and colleges worldwide to help prepare students for STEM careers by designing curriculums, teaching laboratories, and educational events that offer hands-on, industrial-automation experience.
It has become a top-ranking Strategic Partner for FIRST (For Inspiration and Recognition of Science and Technology) and, over the next four years, will invest US$12 million into the international youth organisation to provide programs that build science, engineering, and technology skills and inspire innovation.
In Asia, Rockwell Automation cultivates high-calibre engineering talent in its 70 automation labs throughout China. Four additional labs in China and Korea have been funded to build technical skills for IT/OT convergence applications, while in Singapore, tertiary-education students are encouraged to visit the plant and OEM lab to better understand STEM job requirements.
Ultimately, Rockwell Automation's investment is helping to create talent to fill the global skills gap in modern manufacturing environments.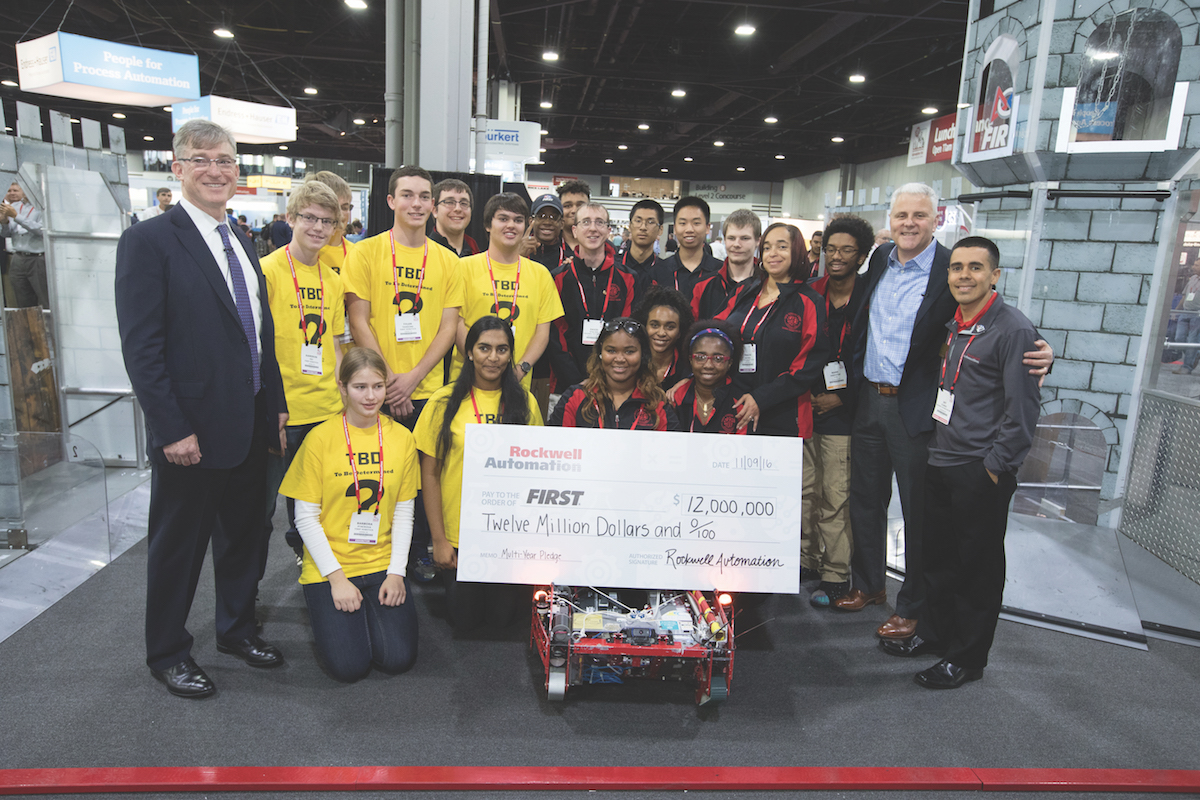 NAB makes financial hardship a little less hard
In 2013, National Australia Bank decided to change the way it dealt with debt collection. The company partnered with Kildaran Care Ring, a service that provides support to people in need, to find out how it could help its customers. It subsequently introduced NAB Assist, a program to help those struggling with financial hardship.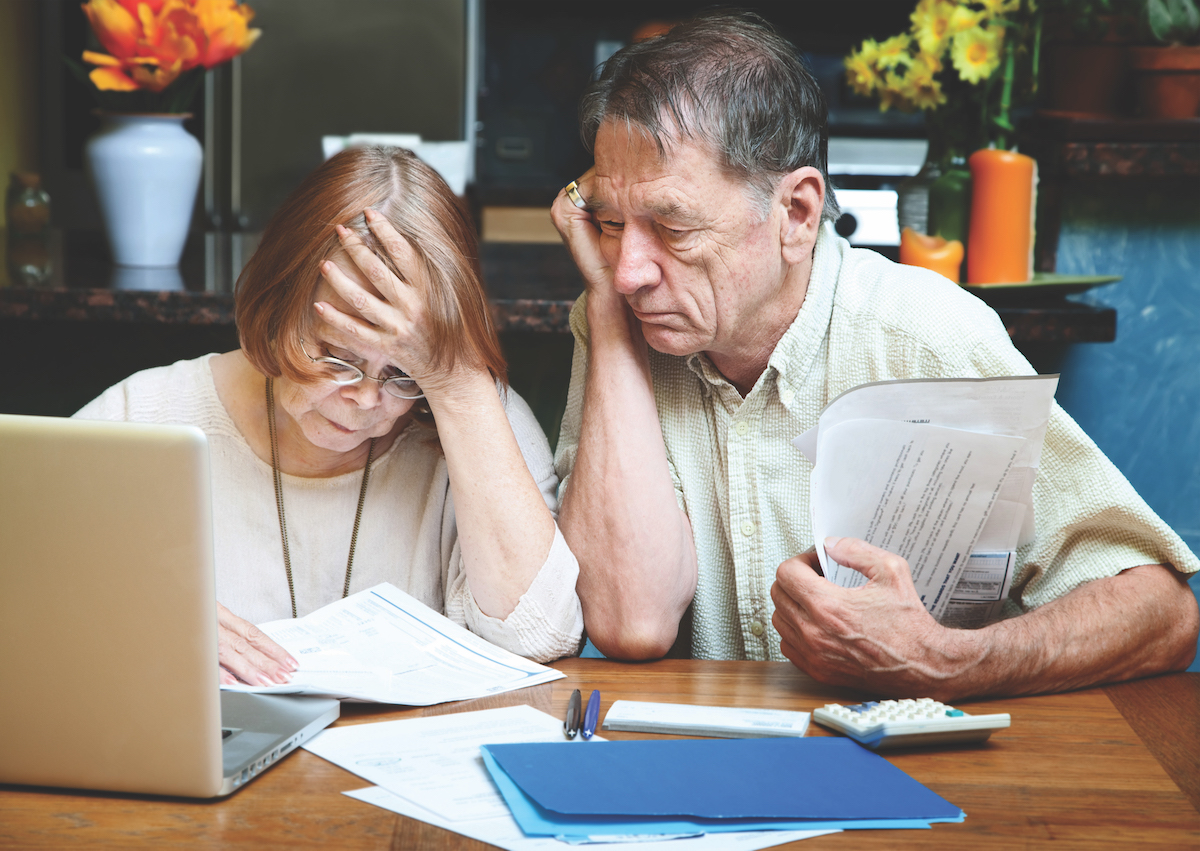 The bank encourages customers having trouble paying back debts to get in touch with them sooner rather than later; that way, NAB can help them work out a plan to help them dig their way out of debt. It has also streamlined the way it processes hardship cases; what once took 21 days now takes just 21 minutes over the phone.
NAB is taking the hard out of hardship, and not just for its clients. As a result of the changes, loan defaults decreased by $60 million in 2015, and complaints have dropped to an industry record low.
Can fast fashion be sustainable? H&M thinks so
Fast-fashion giant H&M may seem like an unlikely champion of sustainability. After all, its business model relies on the mass consumption of inexpensive clothing. But unlike other big players in the fast-fashion game, the Swedish clothing retailer is working towards ameliorating the impact it's having on the environment.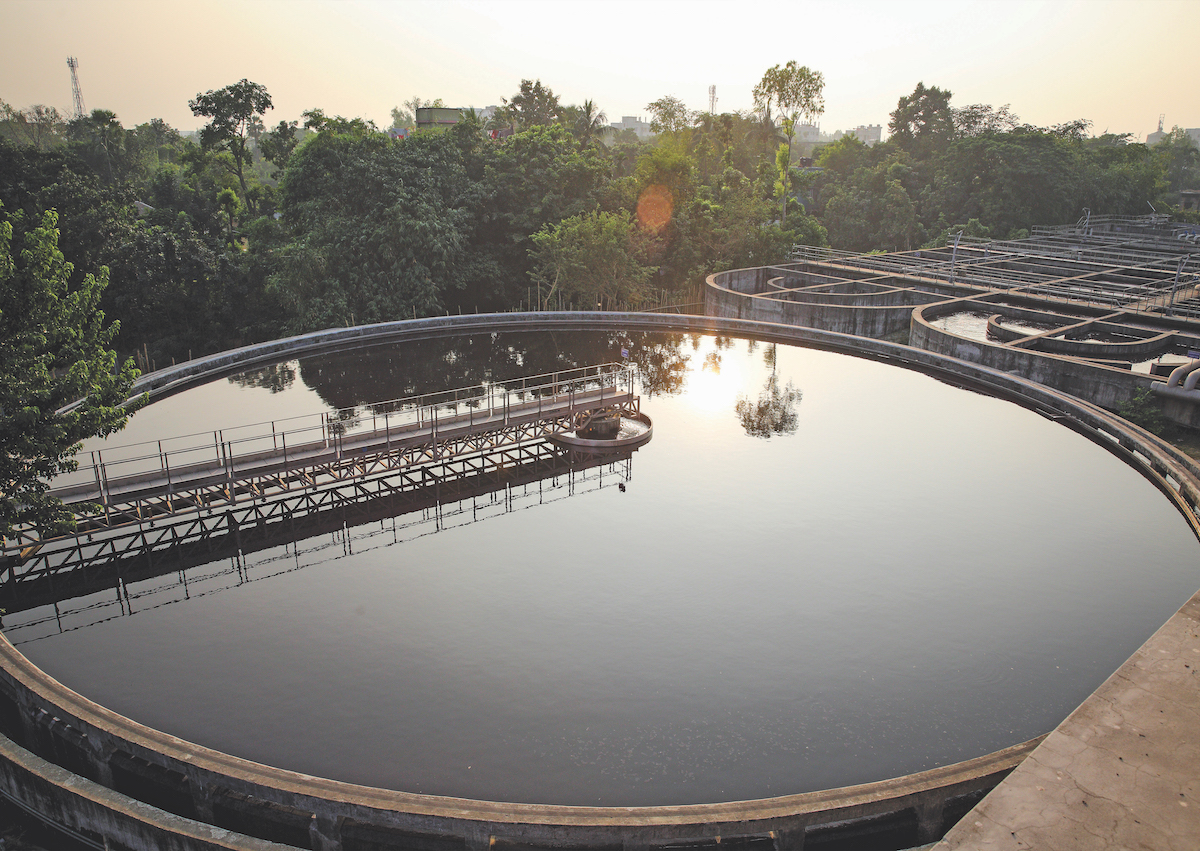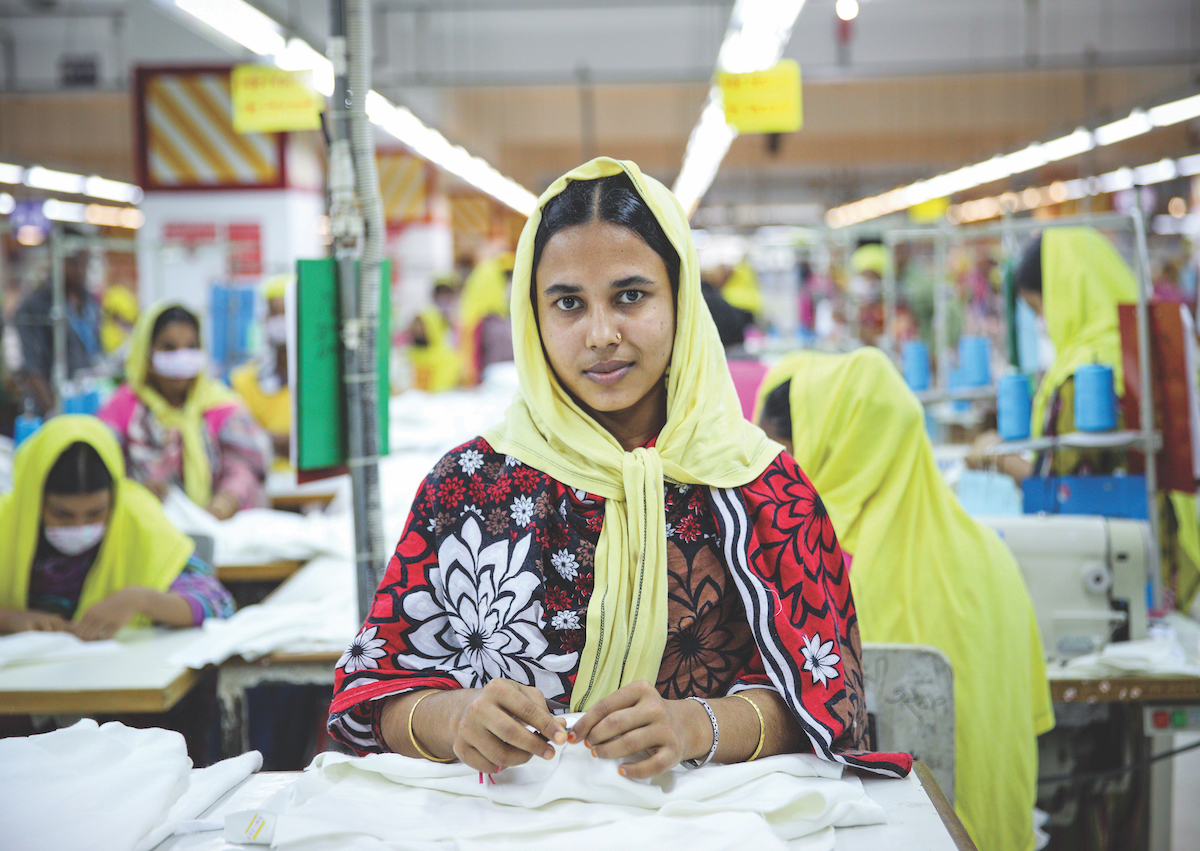 The retailer currently has 200 staff working directly on sustainability, under the management of Anna Gedda, Head of Sustainability. She says, "We want to use our size and scale to lead the change towards fully circular and truly sustainable fashion." The company has set itself the ambitious goal of 100% circularity, including a commitment to using 100% sustainable cotton in all products by 2020. But it has been making progress – in 2015, 31.4% of cotton used was sustainable, compared with just 7.6% in 2011.
Fast facts: 78% of the electricity used in H&M stores, offices and warehouses is renewable, while emissions have decreased by 56%.
And since 2013, the company has collected 22,000 tonnes of garments in stores. Depending on the quality, H&M's partner I:CO sells on second-hand clothing, turns it into other products, such as cleaning cloths, or recycles it by turning it into textile fibres that can be used for insulation.
"I believe companies that take responsibility for people and the environment will be the most successful in the long run," says CEO Karl-Johan Persson. Shoppers should look out for the green Conscious Choice tag when browsing garments. The Conscious collection uses 100% organic cotton, as well as water- and energy-saving processes.
Can you double the business and halve its impact? Nike says yes
Nike's lofty goal is to double the business while simultaneously halving its impact on the environment. "We have embraced sustainable innovation as a powerful engine for growth and a catalyst for change – not only for our own business, but across industries," says Mark Parker, President and CEO of Nike, Inc.

In last year's Sustainable Business Report, Nike demonstrated just how much the company has achieved in its quest to become more sustainable:
Flyknit technology

Flyknit technology produces 60% less waste than traditional manufacturing methods.

Nike Grind materials

Nike Grind materials are made from old shoes and clothing and are now used in 71% of Nike's high-performance apparel and footwear.

ColorDry dyes fabric

ColorDry dyes fabric without the use of water, saving 20 million litres of water since 2010.

The Reuse-a-shoe program

The Reuse-a-shoe program has recycled 30 million shoes.
Fast facts: To be fair, Adidas and Nike are pretty much neck and neck in the sustainability stakes. Adidas introduced its Primeknit and Drydye technologies around the same time that Nike began using Flyknit and Colordye. The race to bring sustainable technologies to market is a very healthy competition – for the planet.
Nikes goals to further reduce its global impact:
10% reduction in the average environmental footprint of its shoes by 2020
100% of Nike's contract factory base to commit to valuing workers and improving environmental standards by 2020
Zero waste from contracted footwear manufacturing sent to landfill or incineration without energy recovery.
Patagonia doesn't want you to buy its products – unless you really need them
It's counterintuitive for a clothing company to instruct customers not to buy its products. But in 2011, Patagonia did just that, with its 'Don't buy this jacket' ad campaign. The accompanying text outlined all the ways in which the production and distribution of the product had a negative impact on the environment. It took 135 litres of water to make the jacket; transporting it to the warehouse produced more than 9 kilos of carbon dioxide; and the amount of waste it left behind was two-thirds of its own weight.
As a company that sells clothing and gear aimed at people who enjoy the great outdoors, the ad was no gimmick. Patagonia knows that it has no business without an environment for its customers to enjoy.
That's why the company makes products that are built to last, thereby reducing waste, and uses recycled materials whenever possible. The jacket in the ad is made from 60% recycled polyester.
It encourages consumers to repair its products. As well as doing so in house, it provides information on its website on how customers can repair their own gear. And Patagonia will take back its products when customers are done with them and find a way to reuse or recycle them. Yes, Patagonia wants to continue to grow, and must do so through the sale of its goods, but it will do so as sustainably and responsibly as it possibly can.
Coca-Cola surprises with sustainability goals
Coca-Cola is kicking goals left, right and centre when it comes to sustainability. The company has smashed its aim of replenishing all the water it uses by 2020; in 2015, the company returned 115% of its water usage through community water projects. It's improving water efficiency, recovering and recycling its bottles and cans, reducing its carbon footprint, and sustainably sourcing ingredients.
But the truly life-changing program that the most well-known brand in the world has introduced is 5by20, a global initiative to empower 5 million female entrepreneurs across the company's value chain by 2020. The aim is to break down the economic barriers that women face, by providing access to training courses, financial services, and the support of peers or mentors.
Since the initiative launched in 2010, there have been 5by20 programs in 64 countries, and more than 1.7 million women have participated in those initiatives. Because women invest heavily in their children's health and education, as well as into their local economy, by economically empowering women around the world, Coca-Cola is having a huge, positive impact on entire communities.
GlaxoSmithKline has developed the world's first malaria vaccine
'Big pharma' gets a bad rap, and pharmaceutical company GlaxoSmithKline (GSK) is one of the largest pharmaceutical companies in the world. But over the past 10 years, under the guidance of CEO Sir Andrew Witty, the company has been doing an awful lot of good.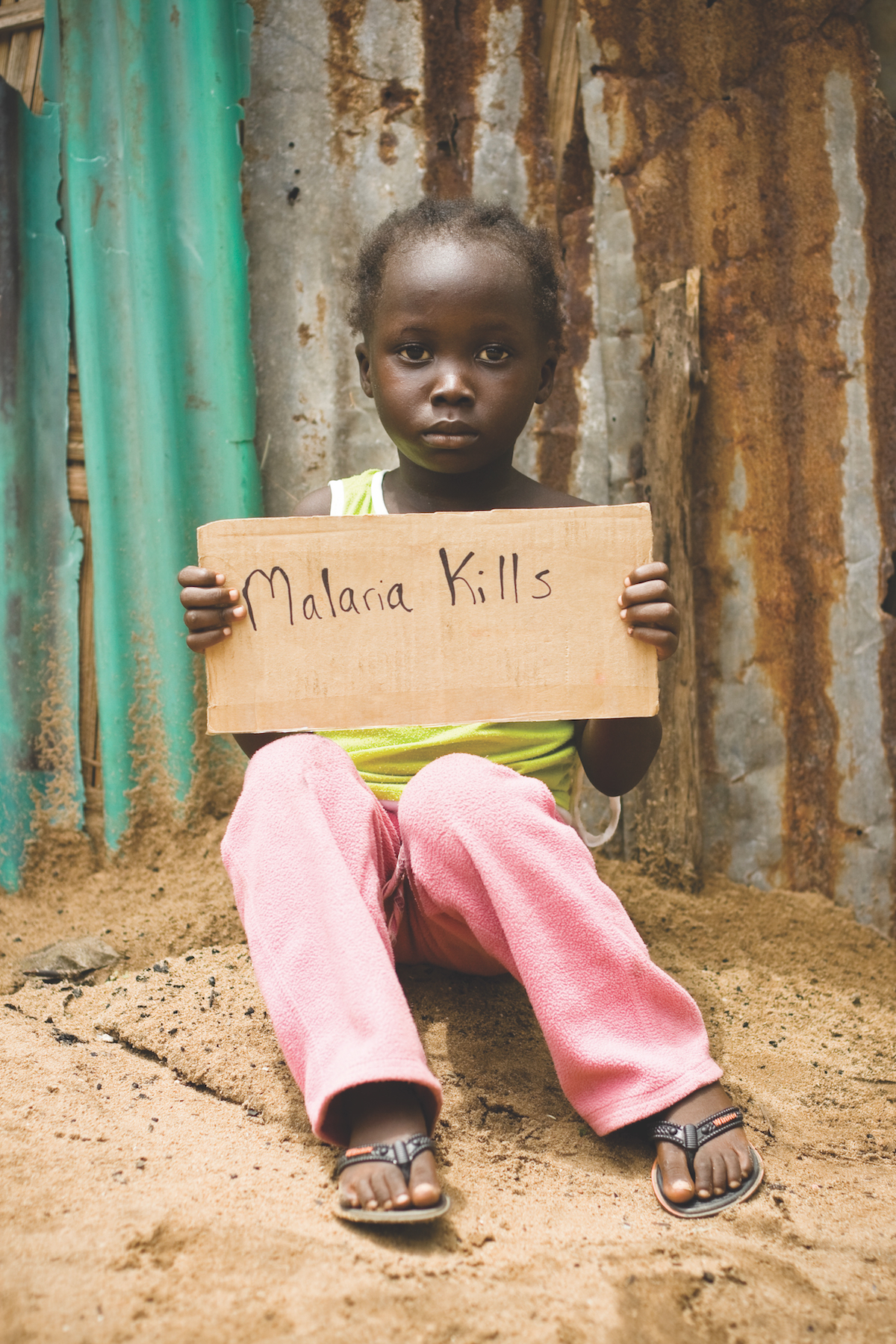 GSK is making great strides in improving accessibility to healthcare in the world's poorest nations, and developing the medications and vaccines they need the most. Since 2010, pricing is tiered in less economically developed nations, and the pharma company has capped prices of patented medicines and vaccines in these regions at 25% of the cost in the UK.
In 2016, GSK decided to release drugs from patents in those nations to provide even better access to healthcare in poorer countries. It consistently ranks highly on the Global Access to Medicines Index, started by the Bill and Melinda Gates Foundation in 2008.
GSK is also investing in the creation of lifesaving medications and vaccines to combat the World Health Organization's priority infectious diseases – HIV, malaria and tuberculosis. It has developed the world's first malaria vaccine, RTS,S, due to be piloted in 3 regions in Sub-Saharan Africa in 2018.
Fast facts: According to WHO, every year, vaccines prevent up to three million deaths and save 750,000+ children from disability. Only access to clean drinking water has a comparable impact on the prevention of death and disability.
The company partners with Save the Children, UNICEF, WHO, the Pan American Health Organization (PAHO), and the Global Alliance for Vaccines and Immunisation (GAVI) to provide access to a range of medications and vaccines to vulnerable children. With GlaxoSmithKline 2016 group turnover at £27.9 billion, the pharma company proves that doing good isn't bad for the bottom line.