---
Magic millions: JK Rowling
All it took was a little sorcery and magic for this author to go from rags to riches. More than a decade after the end of the Harry Potter book series, we look at the inspiring self-made success story of billionaire JK Rowling. 
Like a scene from a movie, self-confessed bookworm Joanne Rowling sits waiting for a delayed train from Manchester to London, scrawling ideas for the Harry Potter series on a napkin. It was 1990 and marked the beginning of what is the now-famous series of 7 books about witches, wizards and an extraordinary orphan called Harry. 
Years later, writing and developing the idea was a turning point for Rowling, who was struggling to make ends meet as a single mum, diagnosed with clinical depression and living on benefits. Suffering from the devastating loss of her mother to multiple sclerosis, Rowling also had a strained relationship with her father, and her relationship with her Portuguese journalist husband had broken down. She described herself as being as "poor as it is possible to be in modern Britain without being homeless".
If ever there was an inspiring tale of perseverance and well-deserved turnaround, it's Rowling's. Her original Harry Potter manuscripts were rejected from 12 publishing houses before Bloomsbury gave her a chance with a small advance of £1,500, agreeing to print 1,000 books. Under the pen name JK, Rowling typed her first book, Harry Potter and the Philosopher's Stone in local cafes with her baby daughter in tow.
If ever there was an inspiring tale of perseverance and well-deserved turnaround, it's Rowling's.
The book was published in 1997 and although Rowling remained on benefits for her first 2 books while also studying teaching, her situation was about to change. Within 5 years she was a multimillionaire. Her current estimated worth is £650 million according to the 2017 Sunday Times Rich List.
---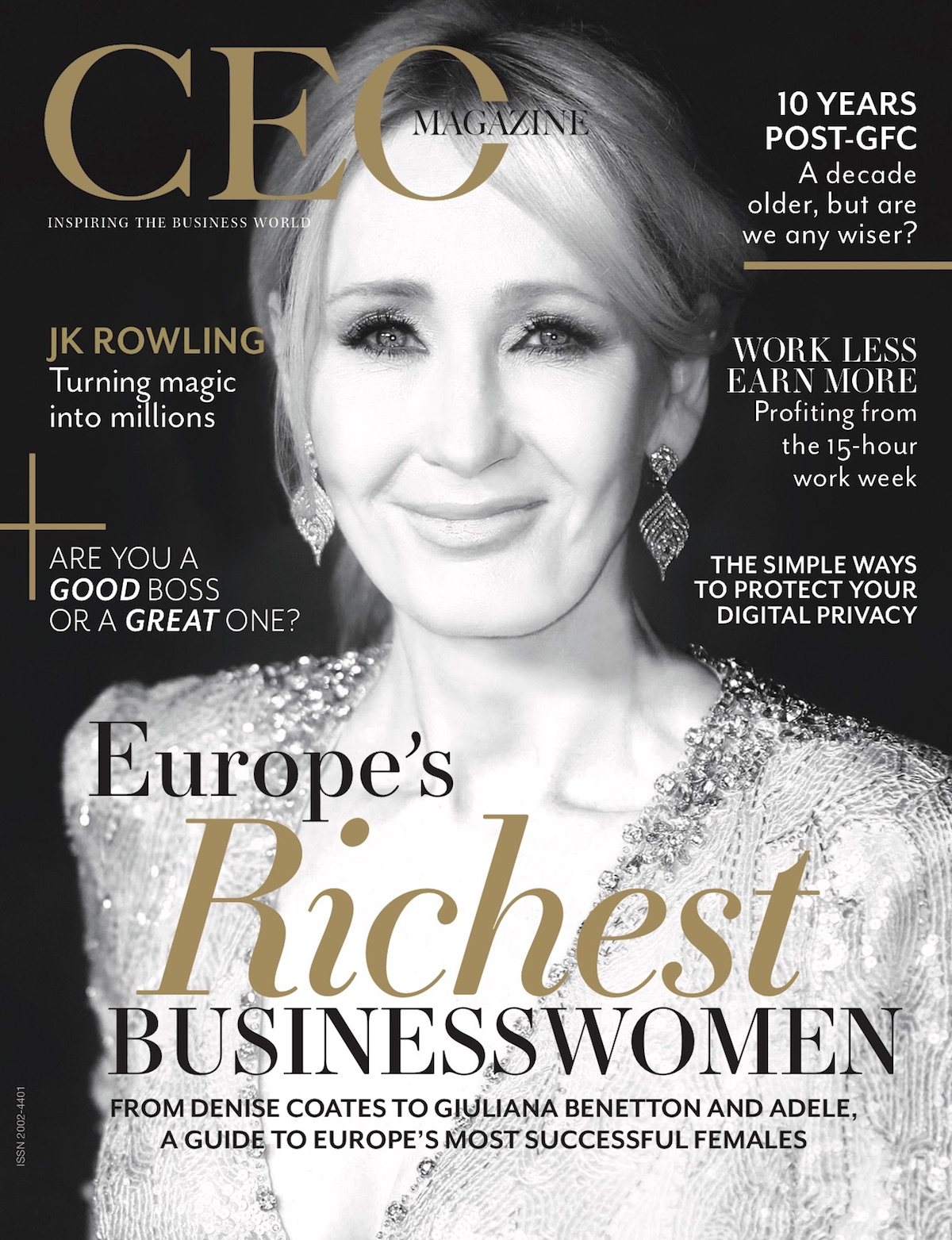 To read more about JK Rowling's story, pick up a copy of The CEO Magazine on shelves now or subscribe here to never miss an issue!
---