We are family: Stephen Crawford, Director of Col Crawford's
As one of Australia's leading car dealerships celebrates 50 years of business, its owner explains the underlying reasons for its success.
Some of the greatest thinkers in history have pondered the best way to judge the measure of a man. Martin Luther King reckoned it was to see how he reacts under pressure. Graydon Carter recommended watching him on the sports field, while Plato thought it was what he does with success that was key. Applying all these observations to Col Crawford's Director Stephen Crawford, you'd have to conclude he was a pretty good bloke. You'd also expect him to wave such compliments away, insisting his success was down to the local community, his staff or his dad, Col — founder of Col Crawford Motors and another good bloke. Clearly it's a family trait. 
Hard yakka
It's 50 years since Stephen's father, Col Crawford, found a bank manager to back him and bought a little block of dirt in Brookvale on Sydney's Northern Beaches so he could fulfil his dream of owning and operating a car dealership. Right from the start, the business thrived, partly because of that most valued Australian trait of all: good mateship. Col could only afford three cars, so he borrowed a load more from mates to fill his yard and attract the attention of passers-by. The can-can girls he employed might have helped as well. 
As the small business grew, Col did every job going. He washed, bought and sold the cars, and at the weekend would paint walls and spruce up the yards. A young Stephen would often be alongside him, watching as his dad's enthusiasm, passion and skill for cultivating happy customers soon earned him dealerships with Honda, Datsun and BMW. As the business grew, so did the properties he acquired. No longer was Col going to the bank begging for a loan — he bought the bank, the National Australia Bank on Brookvale's Pittwater Road to be exact. He demolished it in less than 24 hours.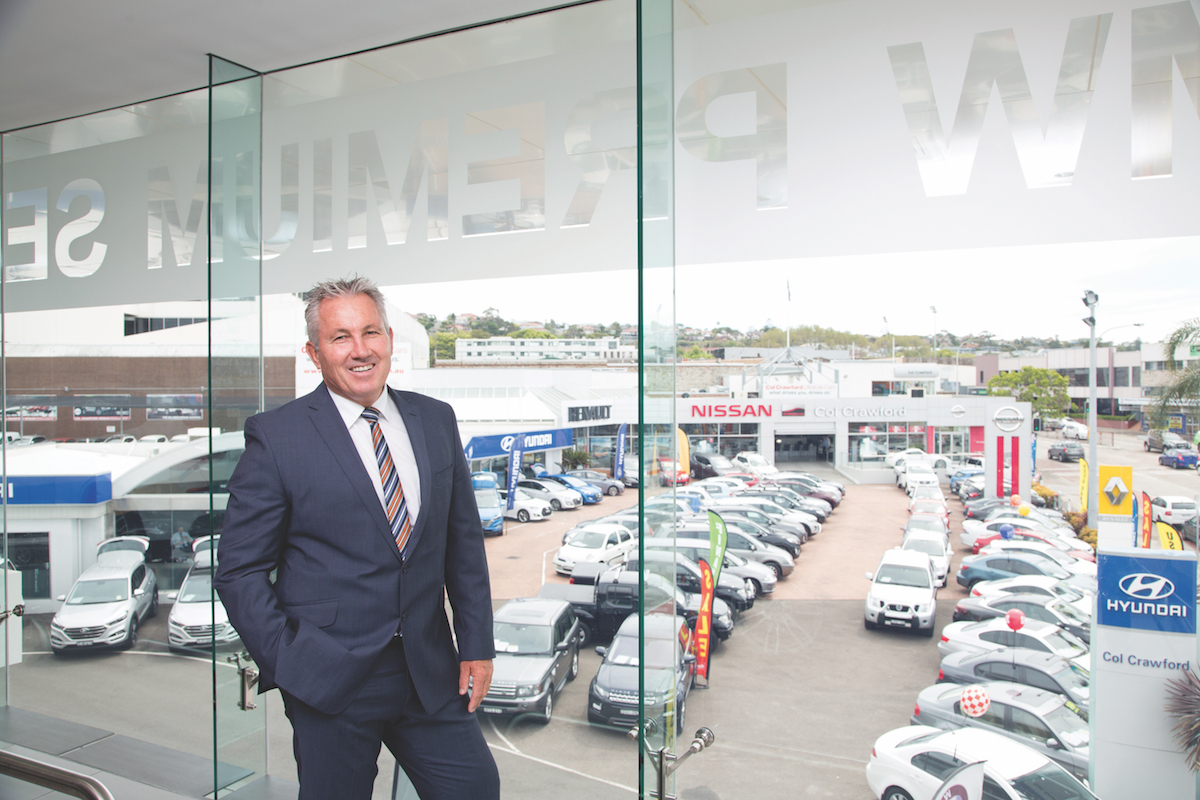 "Our family is very proud that we are friends of our local area." – Stephen Crawford
Runs in the family
Col is now 83 and Stephen is at the helm. It's clear, though, that his dad didn't just pass down a business; he passed down many important legacies, which will in turn be passed down to Stephen's own three sons who will take over once he retires. This may be a big business, but it's still a family business and very much a part of the community in absolutely everything it does. 
There are so many ways in which this manifests itself it's hard to know where to start. The fact that the business so clearly identifies with the Northern Beaches — and there's not a soul in the area that doesn't know the name 'Col Crawford' — is a start. Stephen loves the happy, positive people who live on the Beaches, as well as the fact he can provide jobs, and support, to about 200 local families. 
"We're people's people," says Stephen. "Today we'll service 200 cars, sell 15 to 20, and deal with another 100 or 200 people, which means we're dealing with 400 to 500 customers, trying to help them with their car purchases or servicing needs or whatever it may be — and that's great. We love Australia, we love Sydney, and we absolutely adore the Northern Beaches. I think being family owned we have an absolute understanding of our customer and what's happening in our local community, and being part of that community gives us an advantage over other businesses. 
"Our family is very proud that we are friends of our local area. Many of our staff come from other businesses or dealerships and often comment that it's great working for a family business because we are just different. We have a work ethic and business ethic that makes us a better place to work from the family point of view, and it's our intention to stay family owned and privately owned for many years ahead."   
Giving back
It should come as no surprise that Stephen also likes to give back to his community — just as his dad did. They've supported surf clubs, rugby clubs, sponsored Carols by the Sea, and Stephen and his dad were regular visitors to Stewart House, the centre for underprivileged kids at nearby Curl Curl Beach, where they'd volunteer. They even used to close their high-profile car yards one weekend a year, handing them over to any charity wanting to set up a stall and raise some money. 
One of those to take advantage of that generous offer was the Spastic Centre of NSW, now known as the Cerebral Palsy Alliance, at nearby Allambie Heights, and that relationship has remained strong ever since. After a big charity event Col Crawford's ran a year ago, the Cerebral Palsy Alliance management invited Stephen and his wife and three boys up to their centre to spend the afternoon. "It was just a wonderful occasion to see the great work the people do there." 
Community support is something the company has always felt strongly about, continues Stephen. Of course, sponsorship is an excellent marketing exercise, but he says, "The sense of feeling part of the community and being there to support them in what they do and to share their enjoyment in their sport or activities, that's something that really gives me pleasure. It's the DNA of our business." 
Cleaner and greener
Another interesting way Stephen operates is to lead by example. The car industry has worked hard to become more environmentally friendly, and Stephen has pushed his green credentials within his operations. Two years ago, the company invested nearly $1 million in solar panels on four of its buildings. Stephen clearly enjoys telling people that within eight years their electricity bill savings will have offset that million-dollar investment and they will be $200,000 to $300,000 a year better off. That's not just good business, he points out; it's also the right thing to do from an environmental point of view.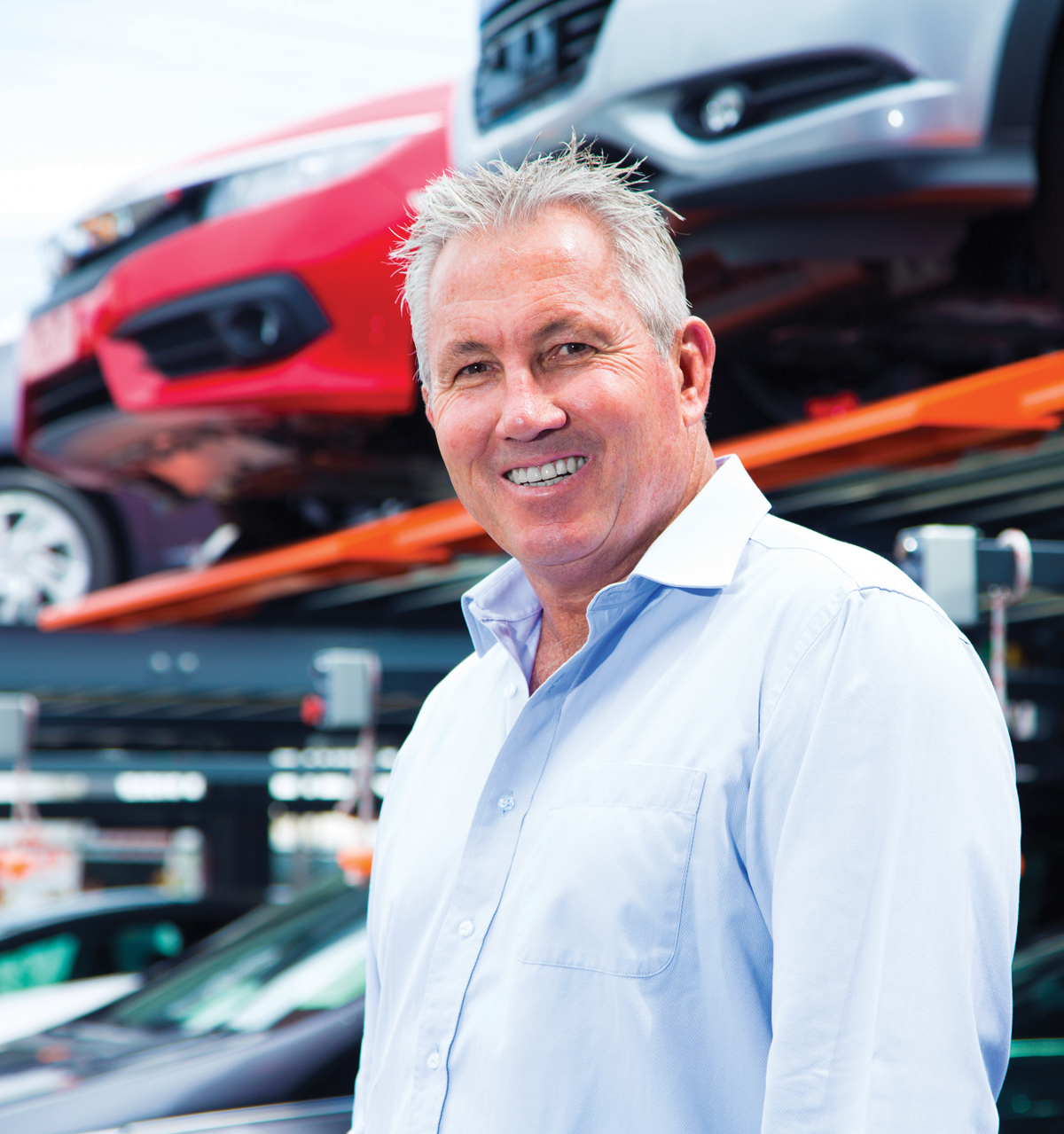 "If government bodies were serious about the environment and getting emissions down they should be moving as quickly as the car manufacturers." – Stephen Crawford
"From a commercial point of view, it's also important that the community sees you are innovative, prepared to invest in the future, and are trying hard to play your role on the environmental side of things," he says. "I understand we have the biggest solar set-up of any business north of the bridge." 
It clearly frustrates Stephen that the motor industry could accelerate even faster towards being cleaner and greener if it had more government support. Ten years ago, he recalls, a manufacturer told him that within four years they could have every model of car they made running on hydrogen power. The problem was that not one government in the world would be ready for 20 years. 
"Here we are in an industry that is so innovative and forward-looking, yet one of the handbrakes on that industry is how slowly others are moving," he sighs. "How many parking stations do you know in Sydney that have the facility to plug in and charge an electric car? If government bodies were serious about the environment and bringing emissions down, they should be moving as quickly as the car manufacturers."  
No time to snooze
Lest anyone should think it was too easy for Stephen simply to step into Dad's shoes and take over the thriving dealership, it should be made clear that he did his apprenticeship the hard way and on the other side of the Harbour Bridge. When he left school, he initially went to work in Auto Auctions on Bourke Street, Sydney, cleaning, fuelling and parking cars. He went on to do some auctioneering, and within five years was in such demand all over Sydney, his dad quickly drew him back into the family fold before he could be poached by a rival.  
By the age of 26, he was heading the company after Col decided to retire. The catalyst for this decision was Col falling asleep at a rather dull Hyundai presentation (Col Crawford's was the first Hyundai dealer appointed in Sydney, with 11 franchises at one stage). After he'd entertained the other guests with his gentle snoring, Col decided he'd attended his final national meeting and would find more enjoyment on the golf course.
Competitive spirit
Over the years, both Col and Stephen have won numerous awards, from TIME magazine 'National Dealer of the Year' to Martec Australia's 'Dealer of the Year'. Together, their skills, business acumen, and enthusiasm have been admired all over Australia, a country reputed to have the most competitive car market in the world. In turn, Sydney has the most competitive car market in Australia, so to find yourself top of the heap is an achievement indeed. 
Interestingly, both men were and still are very keen sportsmen and often use sporting analogies to shape their attitude to business. Stephen was a decent rugby player, and rugby in particular is one of those games where several kinds of athletic prowess and physical attributes are needed to bring together an effective team. It's not surprising, therefore, that every member of staff receives equal respect. Stephen knows the guy who mops the floor makes as important a contribution as the principal dealer, and while he can rattle off KPIs, he's more interested in using what he learned during his rugby days to make them happen. 
"When we played rugby, we'd aim to be so far ahead at half time — we'd be plotting and planning," he says. "In that same way, you plot and plan and have your action plans in business too. You have your review periods, and then you put things in place to address weaknesses or shortcomings and to strategise an opportunity, and you go back and ask again: 'How well did I go this time?' I enjoy that team work. We have senior managers, middle managers, general staff, and they all play a role and are an important part of the cog."  
Powering people
Like any good sports coach, Stephen likes developing people and playing to their strengths. Some staff, for instance, find the constant assessment, expectations and measurement of performance from car manufacturers difficult to deal with. "These are very good and capable people," he emphasises. "There is nothing wrong with measurements and trying to improve yourself, but it's come to a stage where it can be a little over the top, and some staff want to be involved in a used-car sales department because then they don't have to put up with that."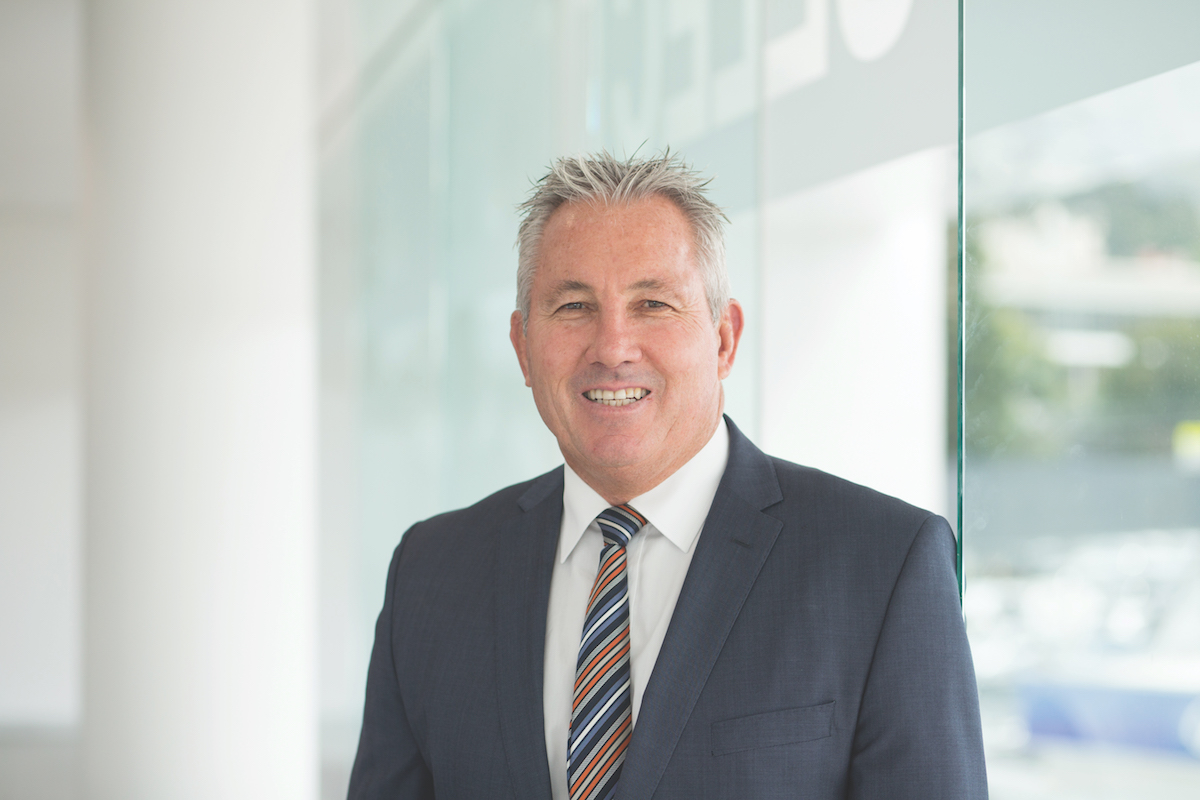 Both keen sportsmen, Col and Stephen often use sporting analogies to describe their approach to business.
Just as he was given opportunities, Stephen likes providing others with opportunities too. "One of the things we're very proud of is the opportunities we've given young people who want a career in the motor industry. I have people who started with us as 17- or 18-year-olds and now they're dealer principals. I take a lot of pride in that. One of my strategies about growth has always been to give people an option to stay with us and progress in the industry."
All hands on deck
Bearing all this in mind, it's to be expected that when Stephen asks for all hands on deck, it happens — without a whinge from anyone alongside him. He's had many memorable successes in his career, but ask him the highlight and he'll say it's the way the company managed itself and pushed through the global financial crisis in 2008 and onwards. 
"The GFC hit quickly and it hit Australian businesses and the economy pretty hard. The complexities of the motor industry meant it had a huge impact on us, with some of our manufacturer partners overseas being particularly affected by the loss of research and development funds. The car market in our local area actually slumped by 30% and was down for more than 12 months, so they were certainly challenging times. I look back now and that period was actually a highlight from my business career — the way we managed ourselves and got through it." 
Relationships are key
Obviously, Col Crawford's reputation extends far beyond the Northern Beaches. It is the oldest BMW dealer in Australia, in the top 10 oldest Nissan dealers, and the oldest Honda dealer in New South Wales. Relationships are important. "We embrace our business partners and respect them, and they embrace and respect us as well," Stephen points out. 
"We're not the sort of company that puts our business up for tender every second year." – Stephen Crawford
Col Crawford's early real estate acquisition is a subject of particular admiration. If you want your cars to sell, you need to have a good showroom. Many dealers can only afford dusty yards in the sprawling outer suburbs. It's rare to find a dealer with prime locations and sparkling showrooms like Col Crawford's — and they've also been clever with car stacking so that they can utilise their air space as well as their ground space. 
While Stephen is an astute businessman, he puts great emphasis on values such as loyalty. "We're a very loyal company, and we have suppliers that have been with us for many years. Castrol is one. We're important to their business and they give us great support in delivering good products and services to our customers," he says. "We're not the sort of company that puts our business up for tender every second year. The relationship and support we receive from people are very important. That doesn't mean the price we're paying is not important, of course — we don't just want to meet our customers' expectations; we want to exceed them. However, we do put a lot of value on the loyalty side of things and, long term, I believe that pays benefits, especially in tougher times." 
Another important relationship Col Crawford's enjoys is with Prime Constructions. They first put in a tender for a Col Crawford building in 1996, and although Stephen says they weren't the most affordable, the good reputation he'd heard about them made his decision easy.
"Since then, Prime Constructions would have done at least half a dozen developments for us. One was a big multifranchise service centre, an $18-million project, so it was of great significance. I've relied on Prime to give me sound advice and deliver a great product, which they always have." Meanwhile, the goodwill is reciprocated: three directors at Prime and other staff are also great customers of Col Crawford's.
Looking ahead
Two of Stephen's sons already work in the business, with the third joining in the next year or so. His plan is to work alongside them for the next five years, helping them to develop, and then he'll step aside, while still being on hand to advise and assist. 
"The future growth of Col Crawford's will be centred around the next generation, and I think that's exciting for them," Stephen says. "They need to take this business to another level — a level that they own — and then it becomes their business." 
He certainly thinks there are exciting times ahead, and although claiming he's not a highly technical kind of guy, he marvels at the technical advances in car manufacturing he's seen in his lifetime. "All the talk now is about cars that don't need drivers," he says. "I'm currently driving a car that has steer-assist so technically I can take my hands off the steering wheel and the car can turn itself around the curve.
It's only steering-assisted; it's not the full thing, but that is just amazing technology. "I go back to my auction days and think about the cars back then that offered very little, and I look at what cars do now to ensure the safety of the occupant with things like airbag technology. You know, to be involved in an industry like this and see the technology that comes out, it really is … Wow!"  
You can download the PDF version (as seen in the magazine) below...