---
The 'New Monacos': The cities attracting the world's wealthiest
The world's wealthy have found a new group of favoured cities that are more than just playgrounds.
For footloose millionaires, the destinations of choice used to have an exotic air with a touch of tradition. Places like Monaco, or perhaps Bermuda, with their glamorous marinas, casinos and poolside bars – or Zurich, for the banking. Times have changed. Now most of the money is new, and international tax agreements are making the old havens less compelling.
Monaco still draws many well-heeled residents, but the wealthy are now relocating in greater numbers to big, smart cities that offer an appealing cocktail of lifestyle, educational infrastructure, legal stability and business opportunities. Never in the history of the world have so many people moved so far with so much capital.
Research consultancy New World Wealth estimates that a startling 82,000 millionaires moved countries in 2016, up from 64,000 in 2015. While it's a way of life to be envied, the movement patterns of the global rich are good for more than just brewing up jealousy. They may help us to understand which cities and regions are set to prosper in the decades ahead. 
What they have in common
The New Monacos are a far-flung bunch: Australia's Sydney, Melbourne and Perth; Canada's Vancouver, Toronto and Montreal; perennially popular New York and the tech havens of the San Francisco Bay area and Seattle; Dubai; Tel Aviv; New Zealand; Singapore. London remains popular too, though some analysts wonder whether Brexit might change that. Dubai aside, these New Monacos tend to share notable features.
According to a series of recent reports by New World Wealth, property group Knight Frank, financial services group Barclays Bank, and others:
Liveability

They rank high on indexes of 'liveability', a quality that includes everything from climate, censorship and crime, to the quality of local healthcare. Melbourne and Vancouver have duelled for the top spot in these rankings over recent years, and Toronto, Perth and Auckland regularly challenge.

'The Rise of the Global Citizen?' – a 2014 global survey for Barclays' wealth and investment management arm – ranked "a desirable climate" as the most common factor in cross-border relocation by the wealthy, even ahead of "economic security". Australians and Canadians make fun of these liveability rankings, but they do seem to accurately reflect these regions' appeal to the rich.

Good educational institutions

They possess good educational institutions that are open to foreign students. There are now an estimated 4.5 million students in foreign schools and universities worldwide, a number that some say could almost double within the next decade. As a proportion of the domestic student population, foreign students loom largest in Australia, but Britain and Canada pull them in too. Some 30% of Australia's foreign students are Chinese.

British colonial outposts

They were once British colonial outposts. That history has left them with not just liveability but also political stability, along with courts that will enforce property rights. They also tend to be relatively receptive to immigrants of all types. And, of course, they speak English, the world's most common second language.

Doing global business is relatively easy.

New World Wealth says Australia, for instance, is being helped by a trend for large global firms to establish offices there, making it easier for management to move countries. 

Clustered around

Many are also clustered around the Pacific Rim, although London, New York and Toronto show the continuing influence of the North Atlantic cities.
Who they attract
Today's rich are remarkably mobile. Barclays' 2014 study reported that 22% of HNWIs had lived in 2 countries and another 20% had lived in 3 or more. One result is that many reported feeling like 'global citizens'. These global citizens are not, in the main, moving overseas to find comfortable retirement. Barclays found that among the rich, entrepreneurs were twice as likely to plan relocation.
According to New World Wealth's figures, some 9,000 Chinese millionaires made that move in 2016, with cities in the US, Canada and Australia their prime destinations. Knight Frank estimates that Chinese investment in US residential property rose from US$300 million in 2006 to more than US$30 billion in 2015.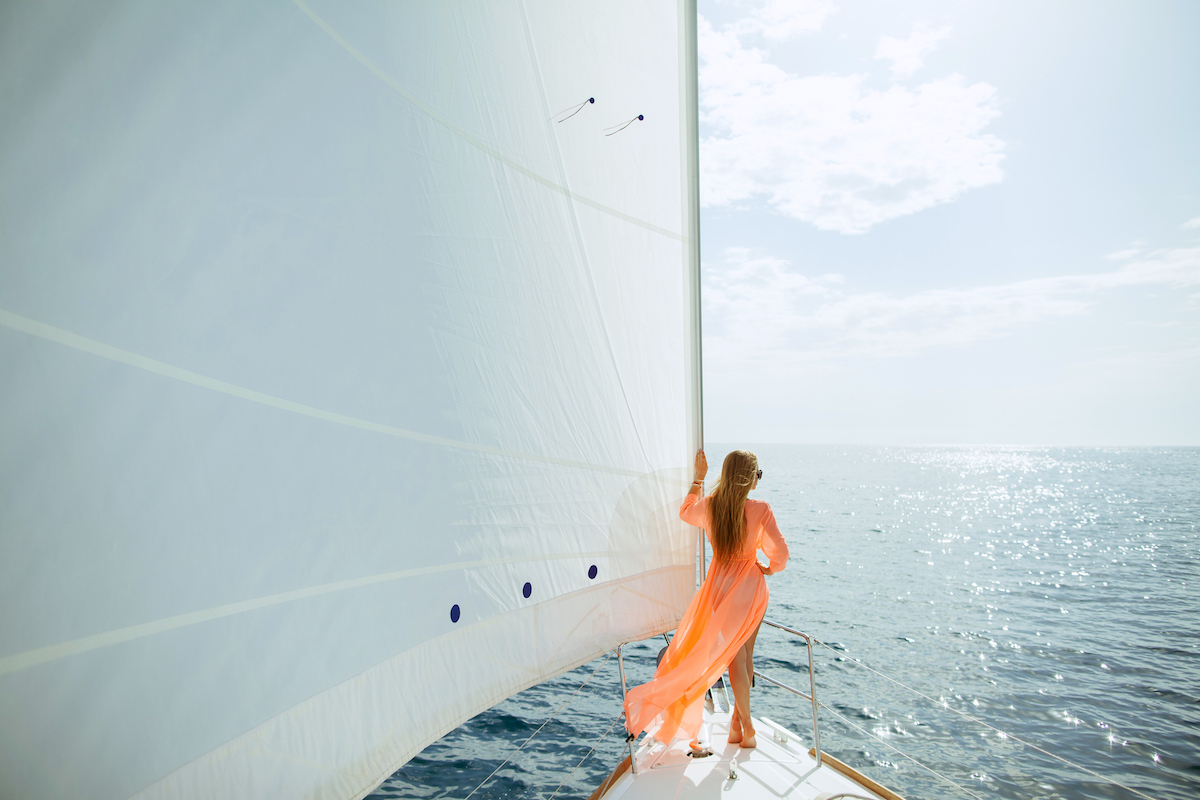 It's not that surprising to see wealthy Chinese leaving for the New Monacos. Beijing's worst smog days ensure it will not top the liveability rankings anytime soon. Meanwhile, property rights and the rule of law are tenuous: HNWIs and UHNWIs (ultra-high-net-worth individuals) fear their wealth could be confiscated in China, whose government is turning more socialist.
Yet there are other reasons why the Chinese rich are on the move. Global mobility is popular with this group. While earlier generations left their home country in their teens to get an education, now they are not only sending their children to overseas schools and universities, but they're also staying mobile themselves. Some spend part of the year in the country where their child is attending school, while their partner remains in China working.
The Barclays report describes "a new generation of wealthy individuals, keen to educate themselves and their offspring overseas, and experience other parts of the world."  New World Wealth analyst Andrew Amoils warns against reading too much into China's millionaire outflows; as the country now has so many millionaires – 1.59 million, according to Credit Suisse – dropping a few thousand is not significant. Many of these mobile millionaires moving overseas will return to the country in years to come, he predicts. 
The mark of failure
Outflows elsewhere, however, may be signalling trouble ahead. New World Wealth reports that France saw an estimated 12,000 millionaires depart in 2016, more than any other country, with Canada and the UK favoured destinations.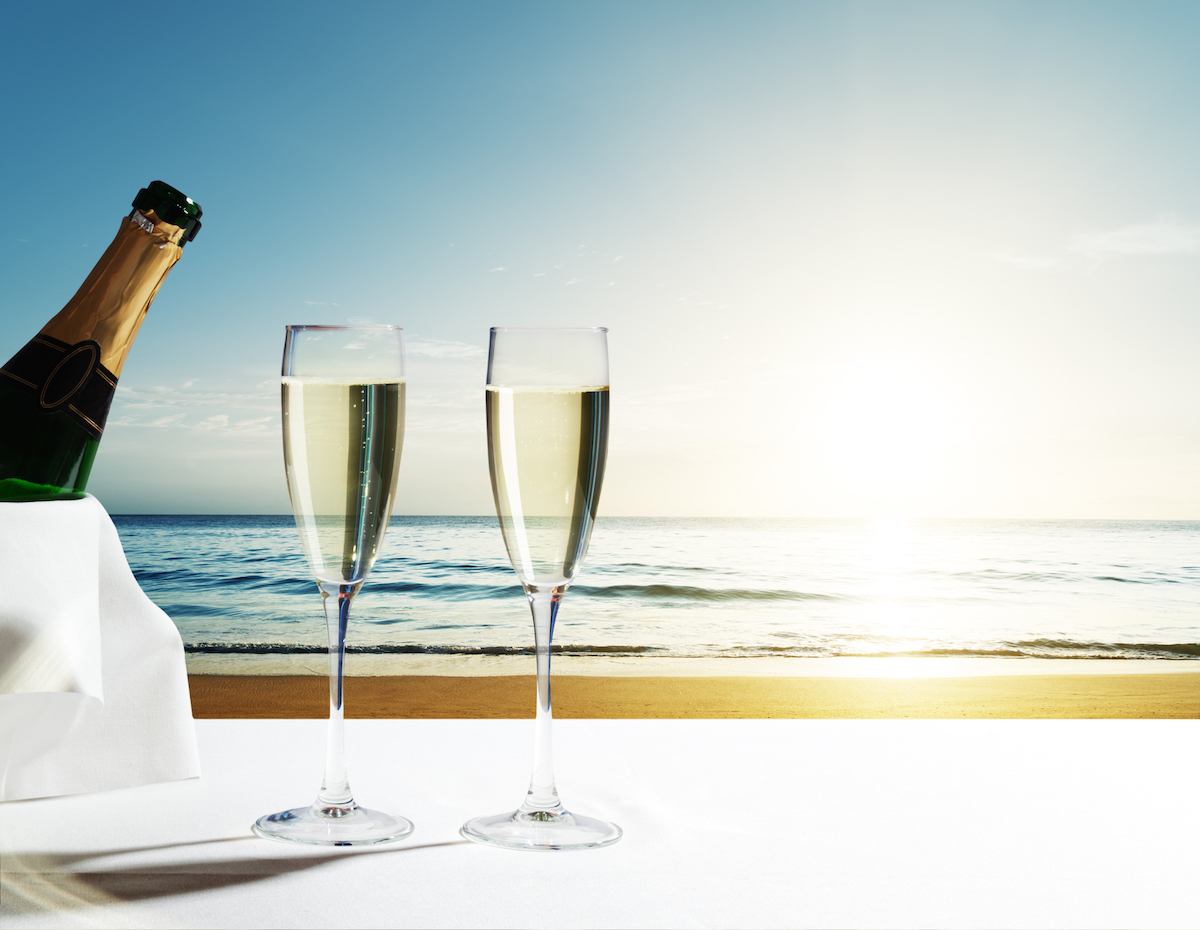 The exodus of France's wealthy is being encouraged by social tensions, many of which are centred on a low-income immigrant population, as well as a series of escalating terror attacks since 2012. But the country has also long had an uneasy relationship with its wealthiest citizens.
In the 80s, it imposed a wealth tax that may have actually harmed the economy by persuading some high-earners to leave the country. And it had to drop its short-lived 75% top rate of income tax in 2015, after notable figures like actor Gérard Depardieu moved out and the government's own finance minister was rumoured to have described the tax as turning France into "Cuba without the sun".
Also losing millionaires are Russia, Turkey and Brazil, all of them societies facing significant problems. Russian millionaires'  » favoured destinations include not just the US and UK, but also Cyprus, Portugal and the Caribbean. Amoils sees a large outflow of HNWIs from a country as a sign of even worse trouble ahead.
A shortfall in funds needed to migrate means that "the middle class is often held financial prisoner," he notes. "The rich can leave." But he adds a more optimistic coda: cities that are successfully attracting UHNWIs and HNWIs may be setting themselves up for a long period of future prosperity.
The pushback
The arrival of new waves of immigrants always draws attention, even when they arrive with Louis Vuitton luggage and an enthusiasm for buying straight off the plan. Wealthy Chinese, in particular, have drawn claims that they push up prices at the top end of real estate markets in cities like Vancouver and Sydney.
Those claims are hard to deny. Vancouver's influx of Chinese millionaires was so noticeable that it spawned an online reality TV show about the big-spending children of the immigration boom – Ultra Rich Asian Girls – whereas Sydney's boom led the Australian government to start enforcing rules on foreign property ownership: in 2015, it told Chinese billionaire Hui Ka Yan, who had contravened the ownership rules, to sell his AU$39-million Sydney Harbour-front mansion within 90 days or face repossession.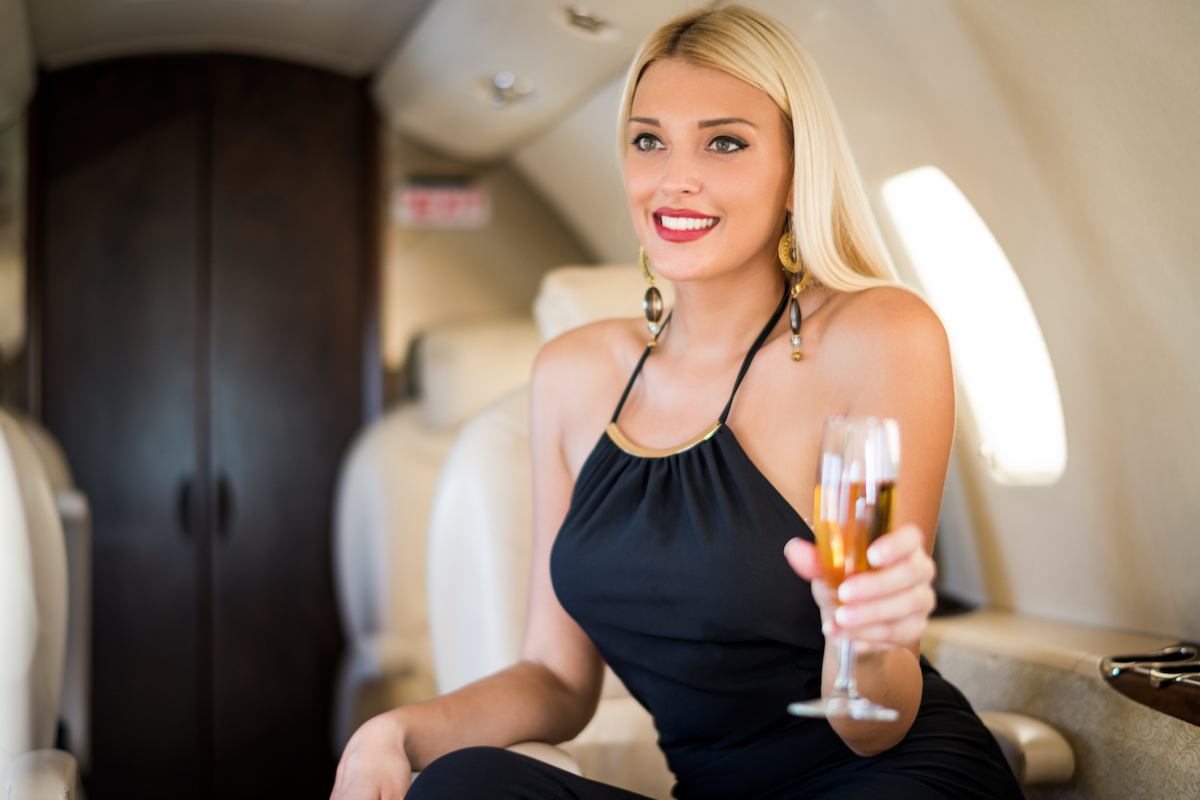 Cities that are successfully attracting UHNWIs and HNWIs may be setting themselves up for a long period of future prosperity.
But he's not the only one looking for loopholes. PayPal co-founder Peter Thiel became a New Zealand citizen without meeting the country's usual requirement that residents actually live there. Thiel reportedly spent NZ$14 million buying a 193-hectare estate on the South Island's Lake Wanaka, a popular destination for moneyed foreigners.
Meanwhile, governments are tightening their rules on foreign property purchases. In an attempt to cool the market, Australia's 3 big eastern states all have new stamp duty surcharges for foreign buyers of residential property; and the UK, New Zealand and Vancouver have made tax changes too.
The concern about foreign property acquisition is far from unprecedented, though. Major Western cities attract every new wave of the global rich, and some of them inevitably want to buy a piece of it for themselves. When Japan's Mitsubishi bought New York's Rockefeller Centre in late 1989, the American media was filled with cries of 'Japanese takeover' for several months – until Japan's asset price bubble burst. Newly rich Saudis and Russians, too, have swept through cities like New York and London. 
Countries make their offers
Wealthy foreigners make a good target for politicians facing concerns about housing affordability. But the entrepreneurs among them also bring capital and knowledge. Venture capitalists like Thiel find new businesses worth investing in: as well as PayPal, he launched analytical software company Palantir Technologies, became Facebook's first outside investor, and is a partner at Y Combinator, which has fostered start-ups like Airbnb and Reddit.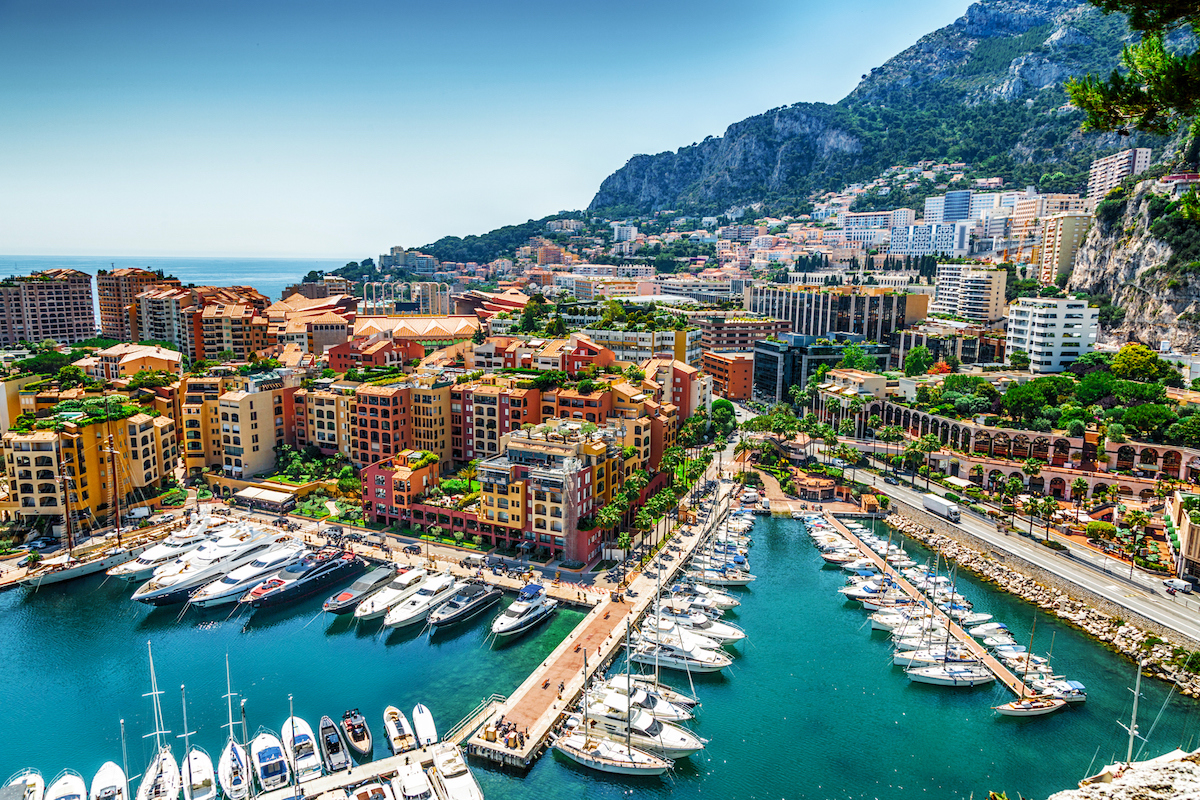 He also helped fund New Zealand-based small business accounting leader Xero, a move that assisted him in his bid for New Zealand citizenship. So even as governments react against foreign property purchases, they are creating incentives to attract migrants who bring money with them. As Amoils points out, many governments have now implemented more formal schemes to help wealthy investors find themselves a new nationality.
The US offers its EB-5 visa program for foreigners investing at least US$1 million; Knight Frank global research chief Liam Bailey says around 80% of these visas go to Chinese nationals. Australia's Premium Investment Visa scheme requires wealthy foreigners to invest at least AU$15 million for 12 months for the privilege of a permanent visa. Canada's similar program was shut down in 2014, but is widely tipped to return this year.
Leading the way
In many ways, the lifestyles of the very wealthy point to the future behaviours of the middle class. Be it large-screen televisions, beachside holiday homes or personal trainers, the rich get there first, but the rest will follow. The world of the future may soon be that of a cashed-up middle class, all looking for their personal Monaco. Barclays' 2014 report certainly sees it that way: "Today's wealthy individuals," it concludes, "are paving the way for future generations of truly global citizens."