---
NSW may be headed for blackouts due to extreme heat
Stay informed, keep your cool and be prepared for blackouts this weekend - the heatwave set to blast NSW may cause power outages if demand outstrips supply.
On Wednesday night, 90,000 homes in South Australia lost power for 45 minutes, after the Australian Energy Market Operator (AEMO) directed power companies to cut off customers' power supply to protect the power system from failure, a process known as 'load shedding'.
Now, in the face of the coming heatwave, AEMO is warning that NSW is also at risk of an energy shortfall. Demand is forecast to be at its highest point at 5.30pm today. Sydney CBD is set to reach 38C, while further west temperatures may get as high as 44C.
Reduce energy use
According to a statement released yesterday afternoon, "AEMO is in discussion with a number of generators within New South Wales and the New South Wales government to mitigate the need for local load shedding".
In the meantime, the system is under pressure as the state has experienced days on end of high temperatures. This means everybody has their fans set on high and air conditioners blasting, while fridges and freezers are working overtime.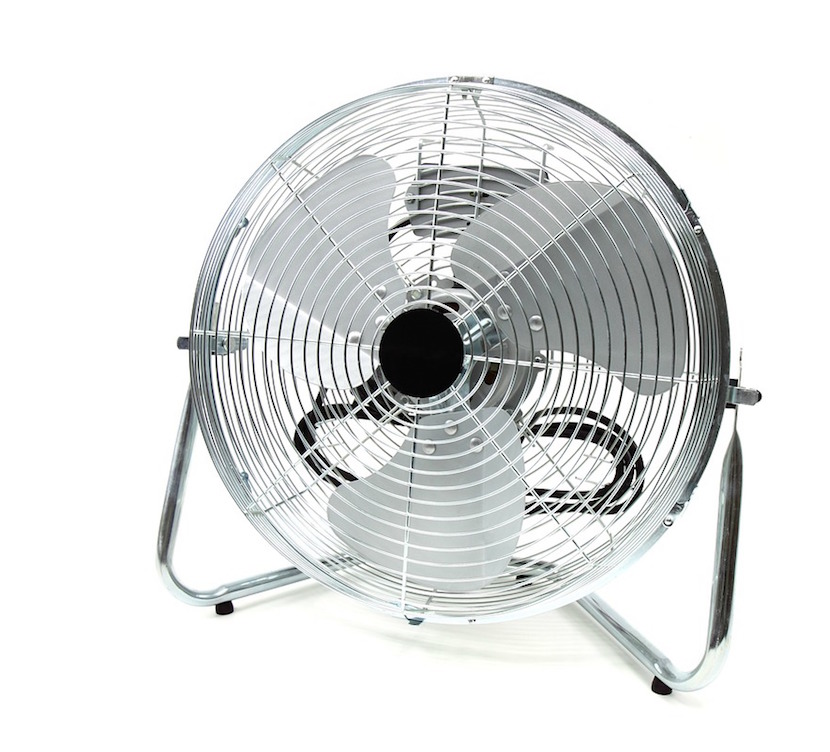 NSW Energy and Utilities Minister Don Harwin is encouraging people to reduce their energy consumption. He says, "Turn up your air conditioners to 26 degrees, adjust fridge temperatures, switch off unused electrical appliances and turn off lights when it's safe to do so."
More to come?
The earth is experiencing more and more extreme weather events (*cough* global warming *cough*) so there are going to more and more corresponding periods of increased power demands. According to a recent report from the Climate Council, periods of extreme heat are set to increase in length, intensity and frequency across Australia.
And it won't just be Australia that has problems. India, Pakistan and Egypt all regularly experience blackouts due to extreme heat. Other countries without adequate power infrastructure, such as South Africa, will further struggle to meet demand as the planet heats up. But extreme cold can also trigger load shedding. Both Canada and US have similar power supply shortfalls during extreme cold weather such as blizzards.
Blame renewables?
The blackouts in SA are being blamed on the state's increased reliance on renewable energy. The AEMO did not predict the lack of wind to power wind farms which coincided with the high temperatures, that lead to Wednesday's supply shortage. This suggests, however, that it was AEMO's failure to plan ahead, rather than renewable energy itself, that caused the need for load shedding.
Whatever the case, it's clear that all states will need to be more prepared for extreme weather in future. Better back up power supplies and storage are needed.
Renewable power sources provide intermittent energy while electricity networks need an uninterrupted supply. As the push for less coal and more renewables continues, a solution is needed for maintaining that supply. More interconnectors between states will be necessary to provide extra energy when renewable sources don't meet demand.
More extremes
The Climate Council also reports that in the years to come, the south and eastern regions of Australia will experience "harsher fire weather". There will also be more droughts and more flooding, both of increasing severity and duration.
The Rural Fire Service Commissioner Shane Fitzsimmons has warned that "we're likely to see catastrophic fire danger develop in some areas including the Hunter" over the weekend.
Stay safe this weekend
According to weather forecasts, NSW won't see cooler temperatures until Monday. Here are some tips for keeping cool and staying safe over the weekend.
You might not want to run your air con at full blast today, but why not head to the library, go to a movie or head to the shops and take advantage of theirs instead.
Stay hydrated! Drink plenty of water and other fluids. Keep a bottle of water with you at all times.
Keep your activity to a minimum. Don't do any sport today.
Have a cool shower or foot bath, and use wet towels or cloths to cool down.
Stay indoors and out of the sun as much as possible.
Close your curtains and draw your blinds to keep out the sun.
Do not leave your kids or pets in the car!
Listen to/watch the news so you stay informed about fire risk etc.
Keep an eye on your friends and neighbours, particularly the elderly and very young, and watch out for signs of heatstroke.