Michelle Gibbings
Michelle Gibbings is a change leadership and career expert, and founder of Change Meridian. She is the author of Step Up: How to Build Your Influence at Work.  Obsessed with unlocking high-impact choices to accelerate meaningful progress, Michelle is enabling a new breed of leader – one that's fit for the future of work.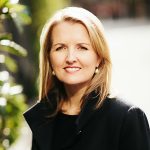 Through her passion and advocacy for a new approach, Michelle has built a distinguished reputation as the keynote speaker, advisor and executive mentor of choice for leading edge corporates and global organisations. She is a sought-after media commentator featuring regularly in national publications across the country.
michelle@michellegibbings.com.