North Korea has tested a new ballistic missile
Tensions rise after North Korea launches a new ballistic missile close to Japan. Trump says he will "take care of it… it is a situation that we will handle".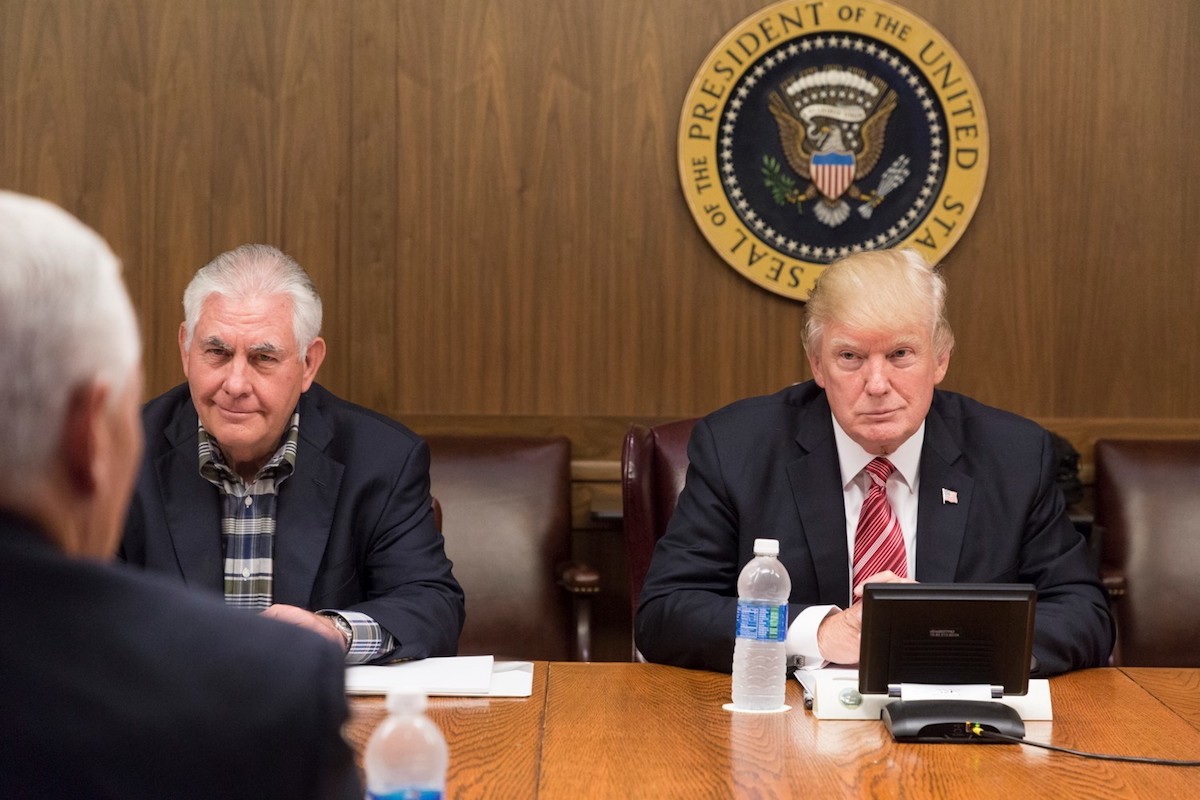 North Korea has reportedly conducted its most successful intercontinental ballistic missile test yet.
This is North Korea's first missile test since mid-September.
Japan's Prime Minister, Shinzo Abe called a crisis meeting with cabinet ministers at 3.30am (local time) this morning.
They estimate the missile reached an altitude of 4,000km and flew for 50 minutes before landing in the sea, west of Japan.
US Press Secretary Sarah Sanders tweeted that President Trump "was briefed, while the missile was still in the air, on the situation in North Korea."
.@POTUS was briefed, while missile was still in the air, on the situation in North Korea.

— Sarah Sanders (@PressSec) November 28, 2017
In response to the launch, Trump stated that the United States would "take care of it… it is a situation that we will handle".
The Pentagon has released a statement saying: "Initial assessment indicates that this missile was an intercontinental ballistic missile (ICBM) … We are working with our interagency partners on a more detailed assessment of the launch."
It also stated the missile does not pose a threat to the US or any of its allies.
Just to give you and idea which parts of the United States #NorthKorea could reach with its latest ICBM (13000 km range). pic.twitter.com/eds5xLVDOR

— Julian Röpcke (@JulianRoepcke) November 28, 2017
Co-director and senior scientist of the Union of Concerned Scientists (UCS) David Wright said, "This is significantly longer than North Korea's previous long range tests, which flew on lofted trajectories for 37 minutes (July 4) and 47 minutes (July 28)."
"Such a missile would have more than enough range to reach Washington, DC, and in fact any part of the continental United States."
Japan's UN Ambassador Koro Bessho says the Japanese government has told the North Koreans "that we criticise their behaviour in the strongest terms possible".
He told reporters Tuesday at the UN headquarters that "we are very concerned and we have condemned them publicly".
This missile launch comes after Trump's decision to reinstate North Korea on the list of state sponsors of terrorism and strengthen sanctions.