#ACureForFreyja: 5-year-old Freyja needs your help to cure her cancer
Want to own a piece of MotoGP history – and help save a little girl's life? A Cure for Freyja is auctioning off racing memorabilia to help fund the life-saving treatment she needs.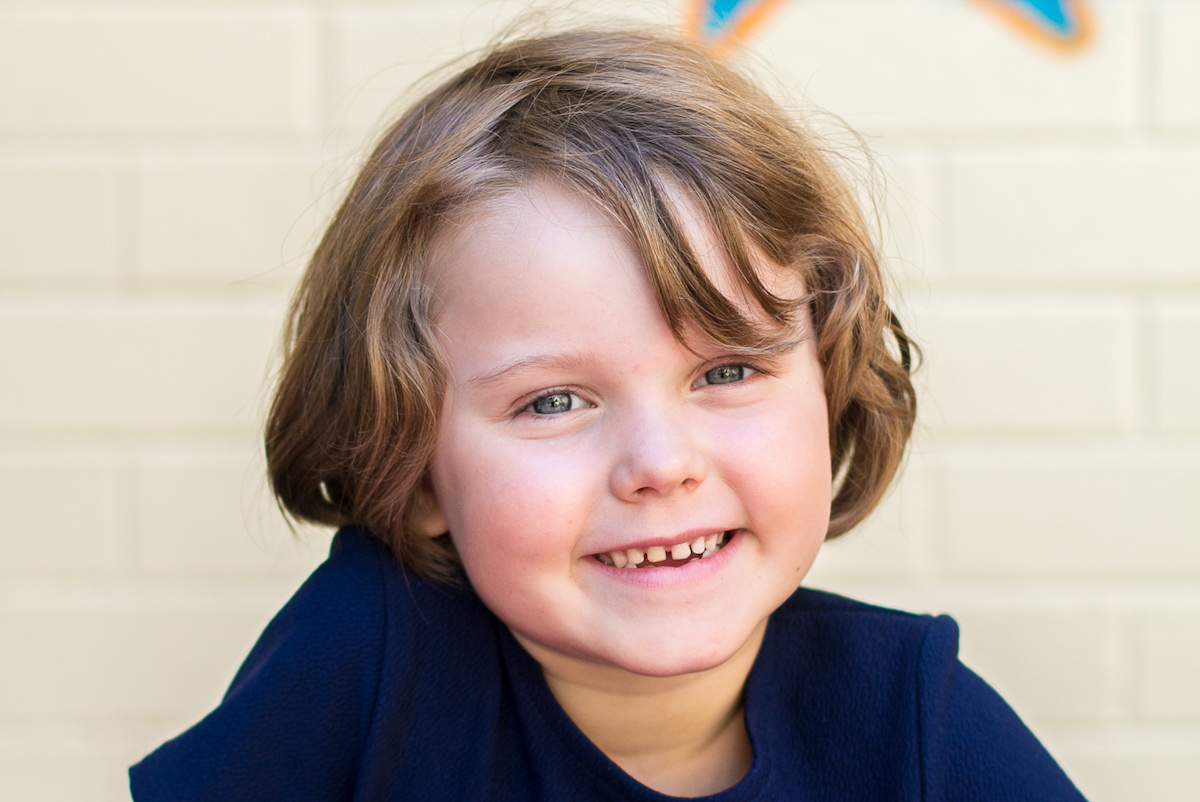 Freyja Christiansen is just five years old. She should be enjoying her first year at school, spending her days playing, making friends and learning her ABCs. Instead, Freyja is in hospital, undergoing immunotherapy for a rare, terminal cancer.
In December last year, Lizzie Christiansen Young found a worrying lump on her daughter's neck. It took five months and countless tests before Freyja was finally diagnosed with stage 4 cutaneous clear cell sarcoma, an extremely rare cancer with a 5% survival rate. There have been only 40 cases ever recorded worldwide.
"They really don't know a lot about clear cell," says Lizzie. "But what they do know is that it's aggressive, it's fast and it's deadly and the probability of relapse, even if you get the cancer under control, is quite high."
Freyja was initially given a prognosis of just 12 months, but an immunotherapy trial at Sydney Children's Hospital has been partially successful in slowing the disease and shrinking some of the tumours. However, sarcoma experts from around the world have recommended proton therapy and surgery as her only option beyond the current trial.
Unfortunately, the treatment is not currently available in Australia, so Freyja will have to travel overseas. The family is now urgently trying to raise the $500,000 needed to fund the trip and treatment.
The MotoGP community rallies around Freyja
Luckily for Freyja, she is surrounded by a loving support network of family and friends, who are dedicated to helping her get therapy she needs. But the most surprising group rallying support for Freyja has been the MotoGP community. Teams and racers have been donating gear – break pads, full leathers, helmet visors and much more – to be auctioned off to raise money for her treatment. Lizzie explains that it came about through a connection at the girls' school.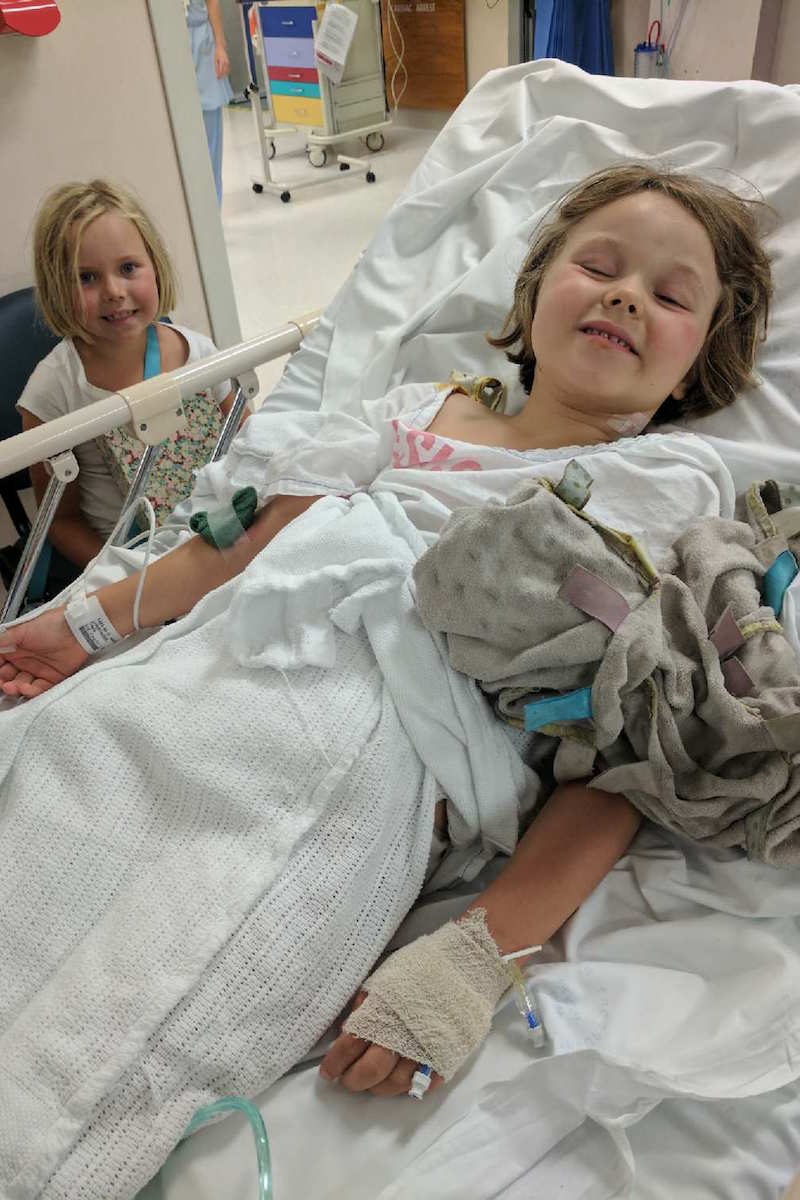 "The kids and I are from Canberra, where the kids attend Yarralumla Primary School. A family there that is strongly associated with the Yamaha team – one of the fathers works directly with the team and with Valentino Rossi – reached out to us. Their little girl plays a lot with my three girls and they said, 'Look we want to help any way we can.'"
At the time, Lizzie had no idea that Freyja would need to travel overseas for treatment. "I didn't know what I needed, where we were going or anything. I never for one moment thought we wouldn't be able to solve this problem here in Australia. So they said they'd have a word with a few of the guys around the paddock and get back to me with a sort of strategy."
They came up with the One Paddock – Ignite for Freyja campaign. "They said, 'It doesn't matter what jersey you wear, what leathers, whether you're Ducati, Suzuki, Yamaha, whatever. Lets be one paddock and ignite for Freyja.' Everyone around the paddock started donating gear – we were inundated with donations," says Lizzie.
It grew so big that Shannons approached the family, wanting to help coordinate the auction of the gear. Then Pack & Send lent its support as well, offering to take care of the shipping at a reduced cost, to be included in the auction price so the family is not out of pocket. There are now 102 items up for auction including a love letter from MotoGP star Valentino Rossi to his M1 from Yamaha when he left to go to Ducati.
"He wrote a beautiful letter and basically the head of Yamaha had it in a desk draw, thinking that was his retirement fund. As they were going around the paddock, everyone was finding things to sign and donate, and he decided they would donate the letter," says Lizzie.
"So they went to Rossi and he was all for it. He said, 'Why don't we start holding up pictures supporting Freyja? I'll hold up a picture of the letter so people know its genuine.'"
---
A Cure for Freyja – MotoGP Fundraising Online Auction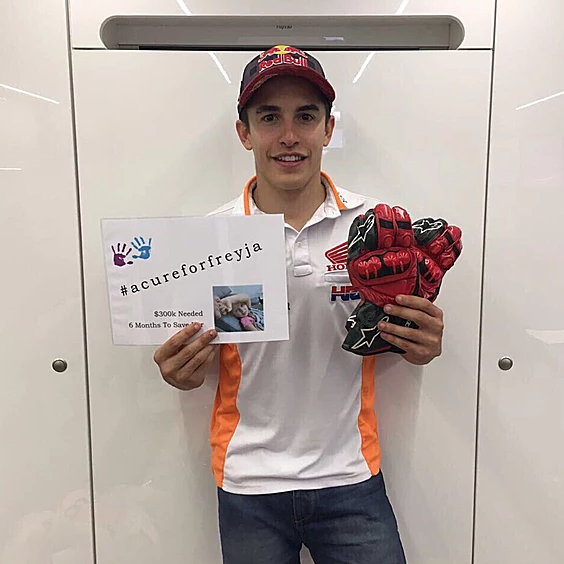 The auction is now live!
Bids are open until August 16th.
---
A cure for Freyja
"Freyja doesn't look like your average cancer patient. She hasn't lost any hair and she looks reasonably well. But when you look closely, you can see the cancer – its very visible. It looks like she has a bunch of grapes in her neck," says Lizzie. She explains that while Freyja is 'clinically well', time is still of the essence.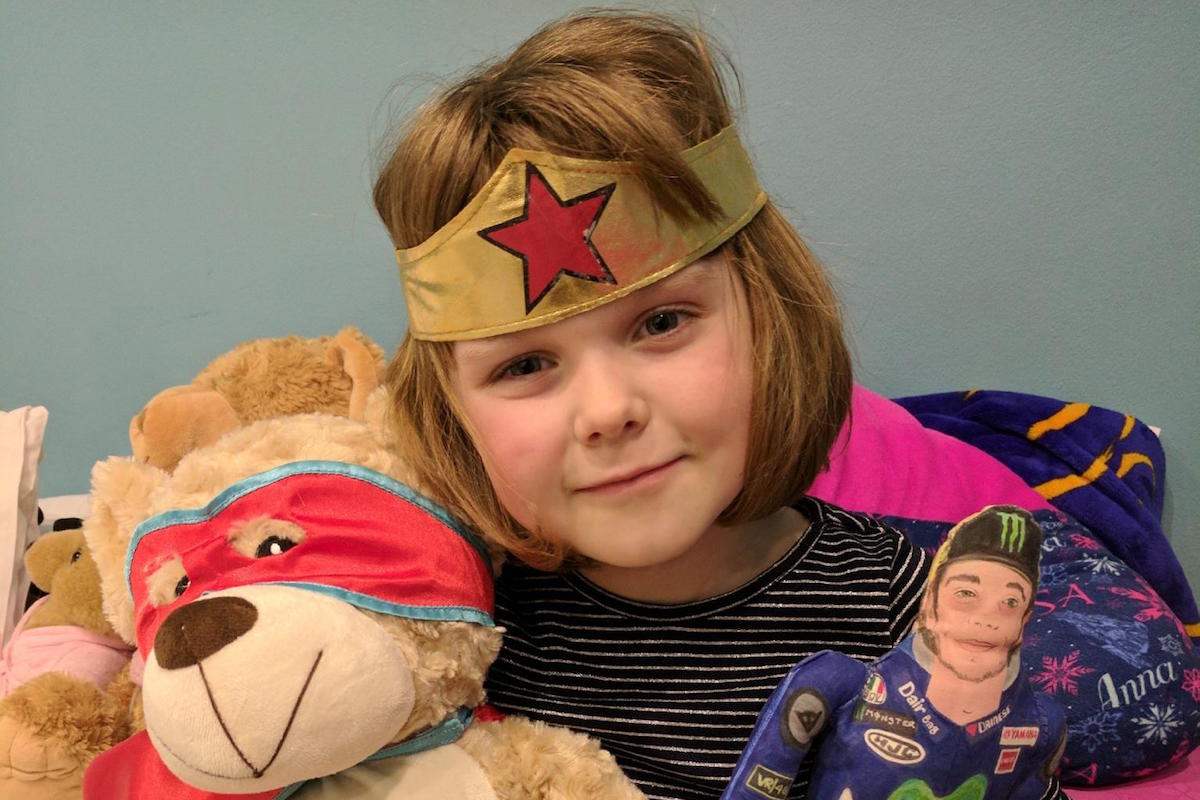 "What we're worried about is if we don't get this under control quickly enough, gradually the cancer will squeeze and cut off airways and she won't be able to eat or talk. Right now we're in a good place in that the cancer hasn't spread to other organs, they've managed to get it under control with the trial she was on. But unfortunately, the primary tumour – the bit that's inoperable has not shrunk. In fact if anything it's a little bigger."
Freyja needs to be in Heidelberg, Germany for treatment in the next 6 to 12 weeks. And there is still uncertainty as to how much – if any – government assistance she will receive for the overseas therapy. And, of course, government grants take time. Which is why it's vital that the family raises as much money as possible now.
---
Help find #acureforfreyja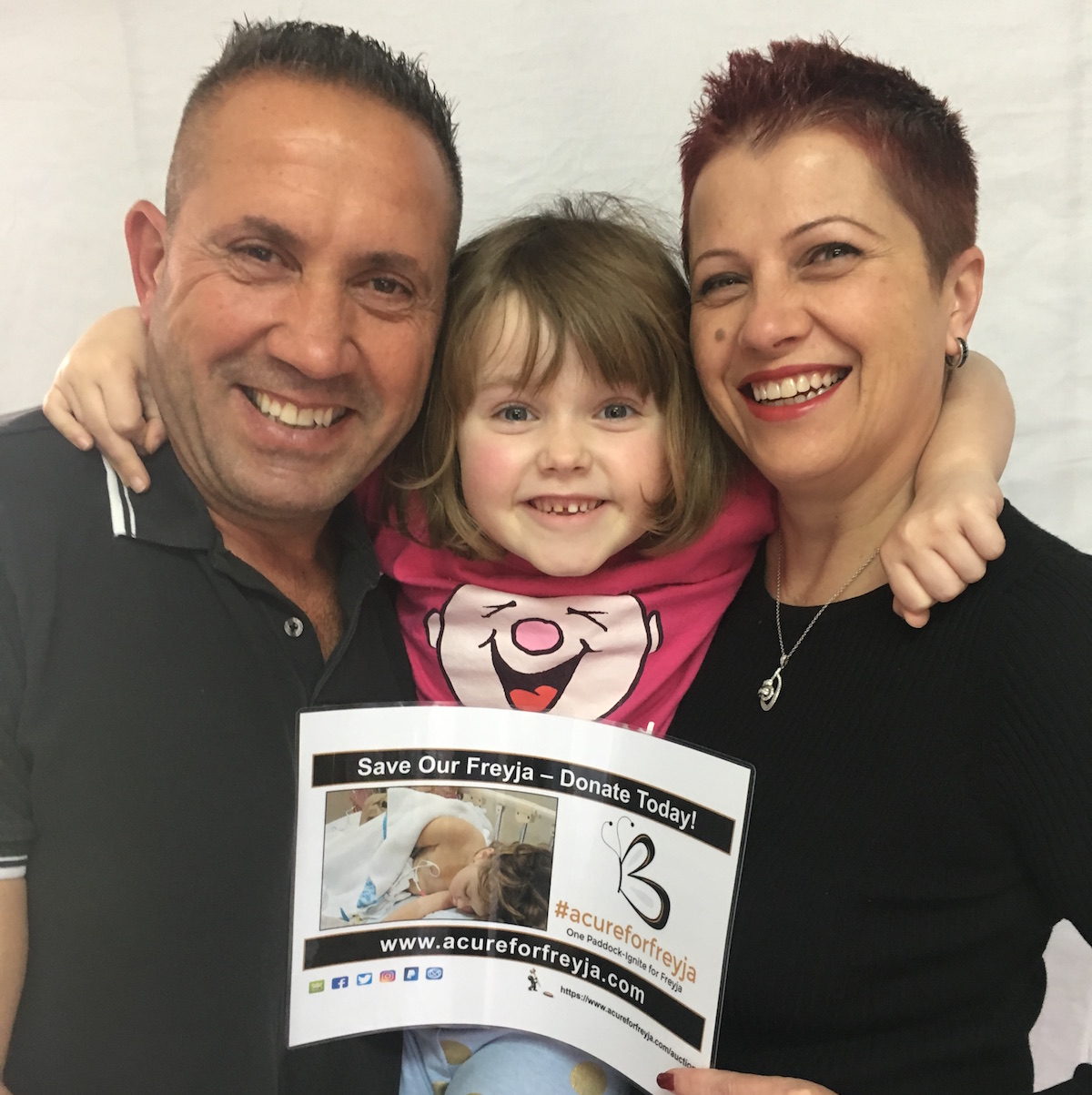 Even if you are not a MotoGP fan, you can still help Freyja reach Germany.
Visit A Cure for Freyja to
Donate
.
If everyone reading this donates just $5 – gives up one cup of coffee this week – we can help Freyja get the treatment she needs.
---