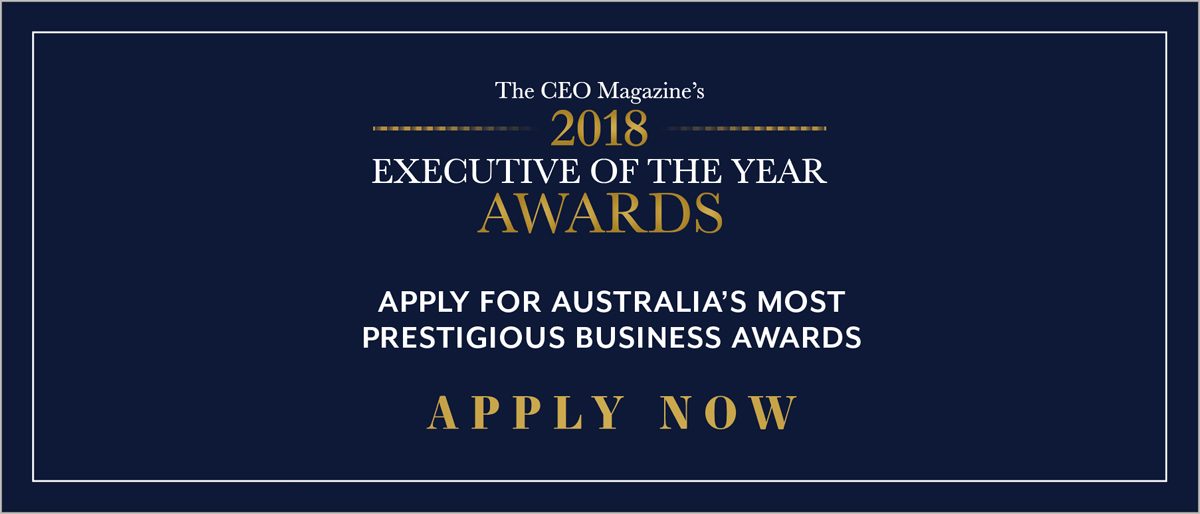 One of the most hotly contested accolades for Australia's leading executives, the awards do not celebrate a company's success, but rather the exceptional contribution made by the CEOs, managing directors, and senior management who drive Australia's greatest organisations.
Now in its seventh year, the 2018 Executive of the Year Awards – to be held on 21 November at ICC Sydney – is anticipated to be the biggest yet, with hundreds of guests and nominees from the country's most respected and innovative brands in attendance.
With an extensive media and marketing program, the Awards, and the exclusive pre-event cocktail party in October, present a unique opportunity for you to connect with our engaged audience of business decision makers. We work closely with you to develop tailored sponsorship packages – including advertising, public relations, and face-to-face networking opportunities – that will achieve your marketing objectives.
Wednesday 21 November 2018
ICC Sydney
2017 Gallery