Having spent his entire 22-year career working at Hovione Macau, Eddy Leong knows the business inside out. After graduating from a chemical engineering degree, Eddy started working at the Portuguese pharmaceutical chemical firm in 1997. His first role was working in production as a supervisor on the shop floor and since then he's worked his way up through the Hovione Macau, becoming General Manager in 2010.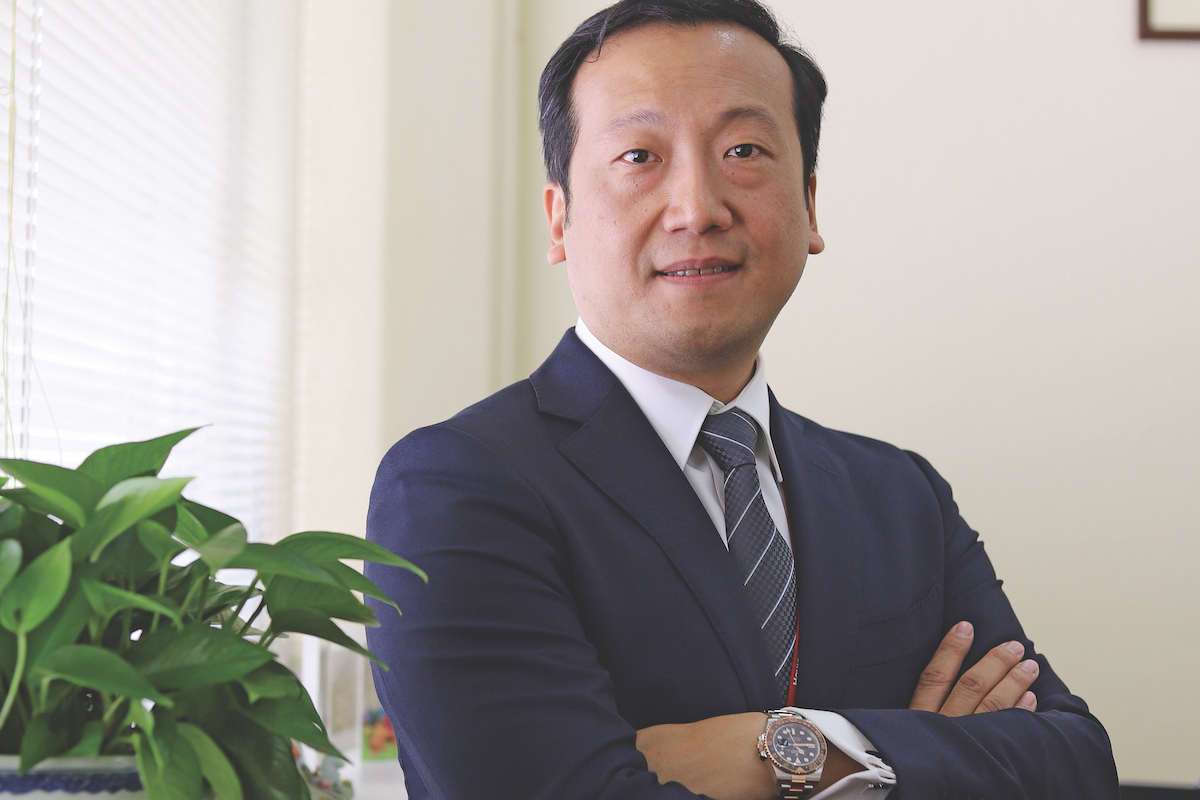 Describing himself as a "guinea pig", Eddy says he was the first engineering graduate employed by the company who started on the shop floor. "We now follow this model with all of the graduates that we employ," he reveals. "Everyone has to work on the shop floor to start with, no matter where they come from or what degrees they have. It's very important for them to understand the core activities of the company."
One of the lessons that Eddy learned very early on during his time with Hovione Macau was the importance of finding enjoyment in your job. "You have to love what you do in order to do it well. Every job has good parts and bad parts.
You will hate your job if you always think everything is bad, when surely there is a good part there as well. In every work environment, you need to try to think of something good in order to proceed, otherwise it's very difficult. I have not seen a happy guy at work who does not love his job. You need to find something in the job that you love in order to continue," he advises.
"Every job has good parts and bad parts. You will hate your job if you always think everything is bad, when surely there is a good part there as well."
"This is what I experienced when I was working on the shop floor. Many graduates do not survive the first few months working on the shop floor because they think everything is bad. 'Why am I washing a reactor? Why am I mopping the floor?
I should be in the office working on a computer,' they say. A lot of them don't survive because they don't look at the bright side and see the positive aspects of the job. Personally, I believe you have to love what you do so that you have positive energy to move forward. This energy will help to influence your team members as well so that they will also enjoy what they do and help to bring business forward and promote teamwork. A happy and effective team enables us to have a good product and happy and satisfied customers."
Here, Eddy chats to The CEO Magazine about his biggest challenges, motivations and inspirations, as well as Hovione Macau's plans for the future.
What do you enjoy most about your job?
It's a meaningful job, and it's about much more than simply making a living. My team and I value the meaning of our job, which is ultimately to save lives. We supply products to our customer, who then brings these products to the end user, which are the patients. All of these products either save lives or help people to improve their lives.
At Hovione, we always say that serving patients is a privilege for everyone in our team. When new employees join the company, I give them an introduction to Hovione and I always start by telling them what we do and how our products help people. It's not just telling them what they need to do, but also letting them know up-front that what they do can influence the lives of other people.
What are the biggest challenges facing your company?
We always focus on how to improve or how to provide better products and services to our customers. When I say customer, it's not only the people who buy our products, but also the people who use it. So, this is a challenge – finding more effective and efficient ways to produce high-quality products and making sure we deliver the products to our customers on time. I think this is very important, so that the final medicines can reach our patients when they need them.
In terms of operation, Macau is a very small place – only about 31 square kilometres – which means the proximity between the industry and the community is very close. So, our strategy is to make sure our everyday activities do not impact our neighbours in terms of environmental factors such as noise and emissions. We have to make sure we live in harmony with our neighbours.
So that's why we focus on communicating with our neighbours and with the authorities. We try to make sure the community understands what we do and the systems we have implemented to ensure everyone's safety and that environmental parameters are being monitored and controlled.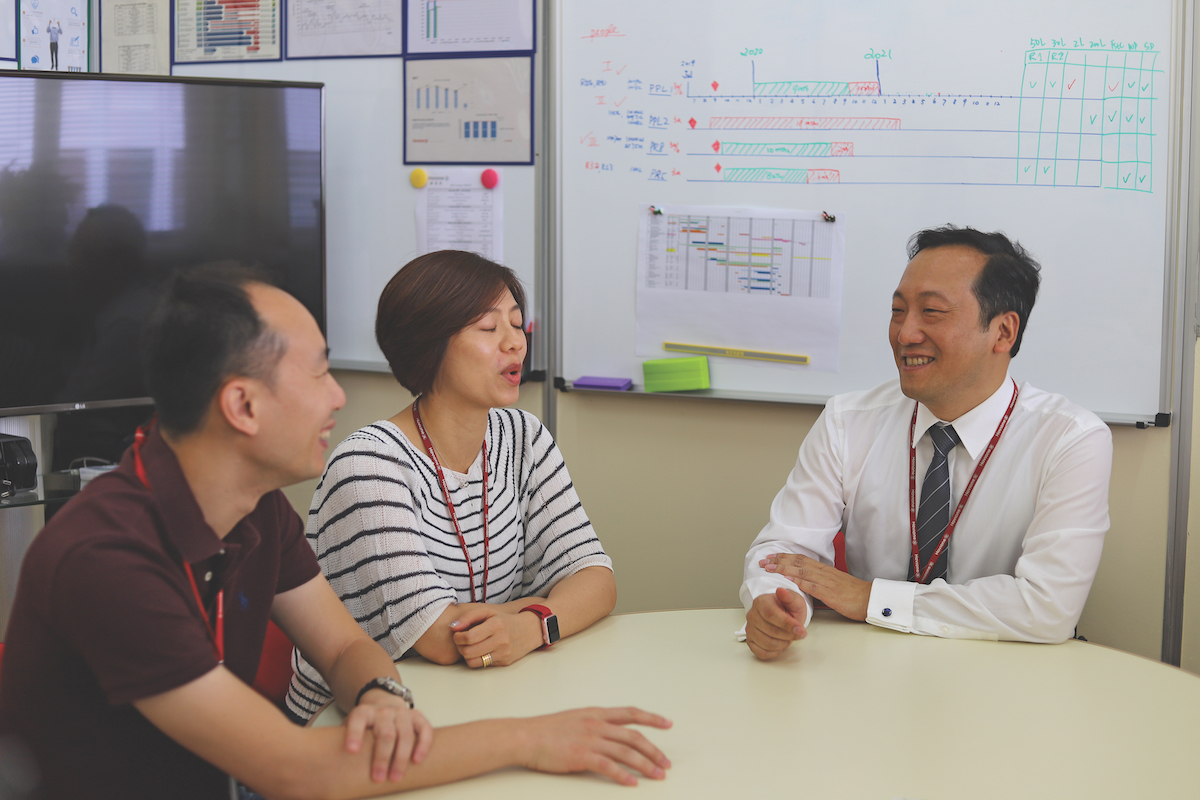 How does Hovione Macau collaborate with and develop relationships with its suppliers?
We've been operating in Macau for more than 35 years and many of our suppliers have been working with us for almost the entire time. We see these key suppliers as partners and our strategy is to have a long-term relationship with them. Our partners play an important role in our business sustainability. So, our relationship focuses not only on pricing, but also their sustainable operations, such as their safety and quality systems and their business strategy.
Wherever we can assist them in improving and elevating their standards, we will not hesitate to help them. Whenever we develop a new product and need new materials, they're always the first ones we reach out to in order to source this material. This means they will also grow their business, as well as their technology and product portfolio. We see this as a win–win situation.
What are your plans for growing the business?
We want to continue to do what we are doing well in producing our current products. We are also trying to develop new products in order to expand our portfolio. These products will generally need more advanced technology in terms of equipment, which will also help our people to develop their operational skills and process knowledge.
These new products are not easy to make, but we want to give our customers what they cannot find elsewhere. If everyone is making the same product, there is no competitiveness. We are also starting to develop talented local experts and professionals. It's a challenge, but I think this will guarantee the sustainability of Hovione in Macao because local talent is very important and should be the future for our company.
What person inspires you and why?
My mother. She also works in the manufacturing industry and she manages many companies. She has given me lots of advice over the years, and I only got through my time on the shop floor because of her. She would always challenge me, and I think she tried to make me understand why things happen in certain ways or why we need to learn the basics first, because she also started at the bottom. So, I think early in my career she gave me lots of great advice that still helps me today.