Over the past decade, a digital tsunami has crashed into the business world, wiping out traditional enterprise operations. While some have managed to ride the wave, many are left struggling to keep their head above water, not quick enough to adapt to the change. So how can businesses without access to deep pockets or technical know-how understand where to get started on their digital transformation journey, let alone harness new capabilities to garner business benefits, all before the next wave hits?
The need for fast evolution has spurred the development of a new industry of digital transformation partners like Tech Mahindra, which help companies wade through new technology challenges, rise above layers of complexity, and harness new, agile capabilities that will help them stay afloat for the long term.
"The single biggest challenge companies are facing right now is the digital revolution. We're seeing firsthand just how dramatically things have changed over the past 10 years," says Jeff Ferdinands, Senior Vice-President and Country Head, Australia and New Zealand.
"This change is applicable to every business these days, and unless you're transforming the way you operate and align with the new world, you may cease to exist. Our remit is to take them on that journey. We're coming in as a partner to help our clients transform and enable them to RUN better, CHANGE faster, and GROW greater."
Tech Mahindra helps clients face the digital revolution
Following the commercialisation of the web, these challenges have only grown more ubiquitous. From the rise of consumer devices and apps being used in the workplace, or 'shadow IT'; to the transition into virtual environments and the cloud; to aggressive automation; to the booming Internet of Things (IoT) industry, and countless more to come, IT teams are often left scrambling just to keep up.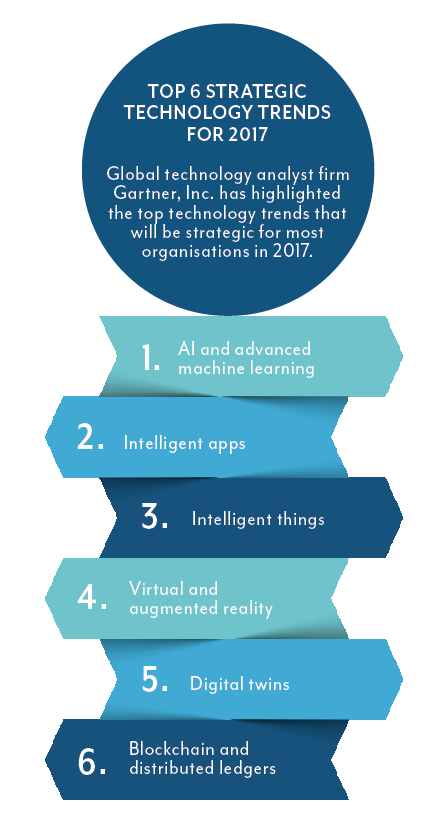 "Machines have well and truly infiltrated the working environment. But not only have they arrived; they're getting smarter," says Jeff. "As the IoT ushers in an era of new capabilities for data gathering and predictive analytics, we're doing a lot of work using sensors to help clients make better-informed decisions."
Working with Tech Mahindra's team of highly trained specialists, companies can learn to streamline all parts of the data value chain, with guidance on best technologies and systems to use, how best to gather and store data needs and goals, and how best to utilise that information to glean valuable insights.
"Sensors are just one area of focus right now, though. We're talking about potentially moving to autonomous vehicles, or having devices on our skin that can measure our heart function and blood levels. The question is, how do you collect the data? And how do you track it? These are the challenges that IT companies will have, moving forward," says Jeff. "People are also looking at utilising drones, for instance, for enhancing their stocktaking processes or monitoring infrastructure. The list goes on."
Jeff Ferdinands is a tech veteran
As a tech veteran himself, Jeff can cite many examples of industries being turned upside down and inside out by new technology trends. "For retail, many think the revenue generated out of mobile and web channels will far outweigh those generated out of shopfronts. Start-ups are swooping in and threatening whole industries," he adds.
"Look at Apple, Amazon and Google. Look how Uber disrupted the taxi industry. Look how quickly smartphones squashed market leaders like Nokia. Today's market leaders can become irrelevant overnight. But how do you re-engineer your business model to suit these new trends? We help you to evolve."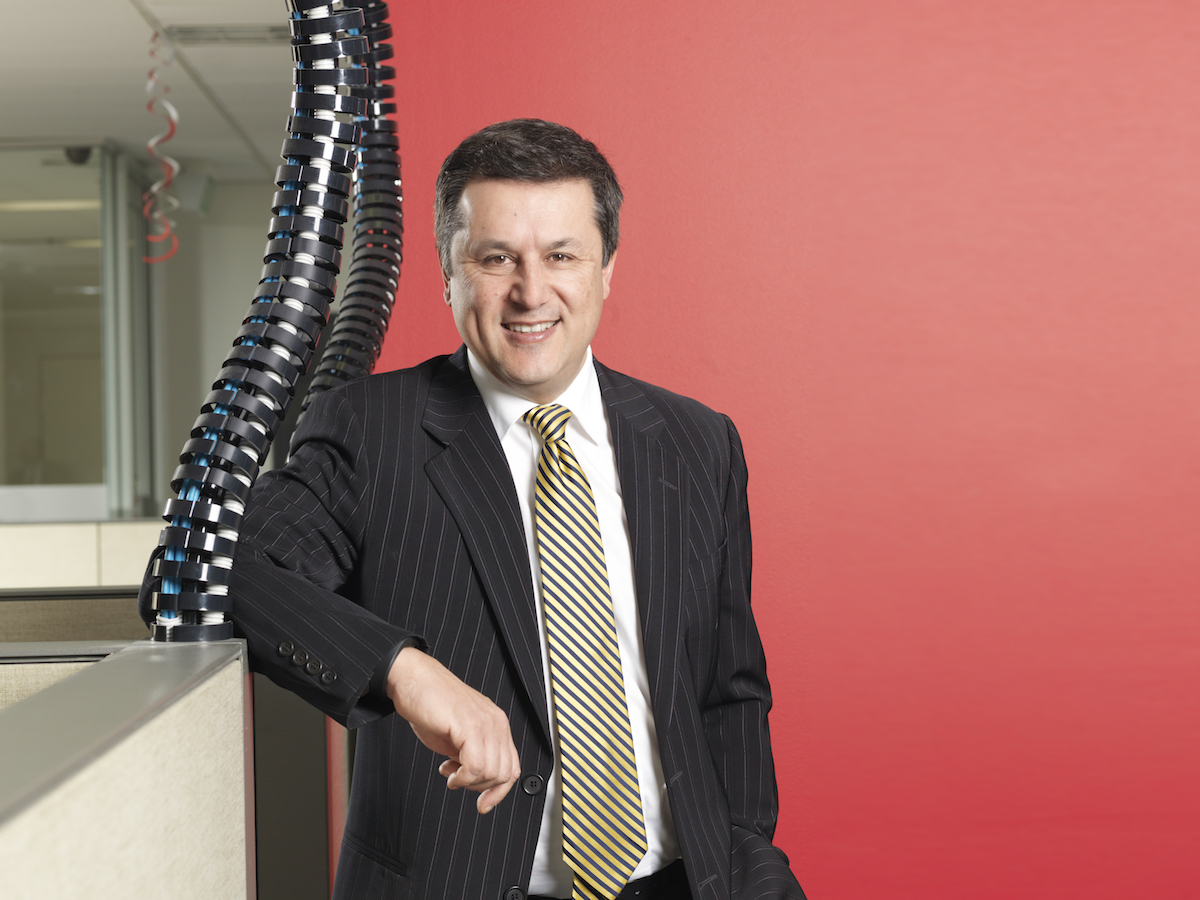 Today's market leaders can become irrelevant overnight. But how do you re-engineer your business model to suit these new trends?
Trained as a computer engineer, Jeff joined the Tech Mahindra team in 2014 after 26 years working with tech giant IBM, going from the technical ranks straight after university, right through to sales and a number of executive roles. "In my final role, I was running the communication sector business, which comprised telecommunications and energy and utilities for IBM's full suite of products. I was part of the leadership team that ran the Australian and New Zealand operations," explains Jeff.
Continuiing to grow, gain knowledge, & provide value to clients
In departing IBM to take on a new challenge, Jeff says he was most attracted by the opportunity to further accelerate growth for the Tech Mahindra business, growing it in the marketplace, while simultaneously helping clients to reach their own digital goals.
"That was a very attractive prospect for me. Since then, I've been working on building the brand and growing the organisation," he says. "We've had to transform our workforce to make everyone digital ready. This is also reflected in our talent-acquisition strategy, especially in the hiring of senior team members. The whole organisation has embraced the Mahindra Group's three tenets for success, which includes demonstrating alternative thinking, driving positive change internally and – most importantly for clients – accepting no limits.
"We've improved our relationships with our existing clients, and I'm proud to say we've also had some significant digital and transformation wins in the Australian market." With the IT industry undergoing constant and exponential change, the real challenge around talent has been working to ensure all associates stay ahead of the curve in terms of new trends and systems, and the challenge and benefits therein.
"The change is immense and rapid, so we have to be constantly upskilling and retraining our people to take advantage of these new technologies, realigning our goals, because if we're not doing that, we're not relevant to our clients," says Jeff.
"I love change, though. The industry has been transforming every year; it's never stayed still, and the rate of change only gets faster. It can keep you up at night, but every day it gives you the opportunity to continue to grow, to gain more knowledge, and ultimately provide more value for your clients."