Henschke Hill of Grace 2012 wins Halliday's Wine of the Year
The latest release from the Henschke family – Halliday's Wine of the Year 2018 – is more than a wine; it's liquid gold.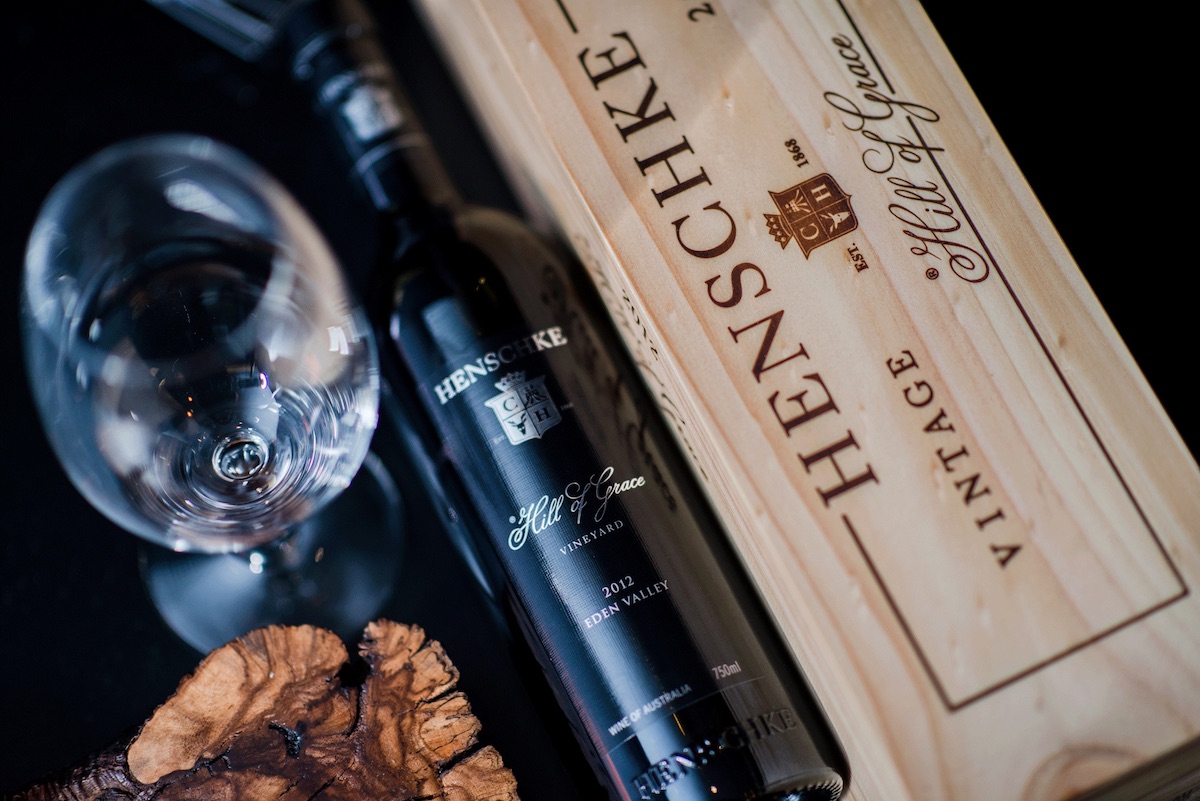 The first thing you need to understand about Hill of Grace, one of Australia's most revered reds, flagship of the six-generations-old Henschke family winery and recent winner of Halliday's Wine of the Year 2018, is that it's not just wine. When you listen to the family speak, you hear that it's about a connection with the vineyard.
Custodian of the vines Stephen Henschke is justified in getting emotional about this special patch of dirt in the Barossa's Eden Valley; Hill of Grace has become a beacon for Australian shiraz across the globe. 
In the way the best wines in the world possess a thumbprint or DNA, for Stephen it's a spiritual connection that represents the toil and struggle his ancestors had in not merely getting to Australia but calling this rugged outpost home.

As Stephen reveals: "This shiraz from ancestral vines is history in the bottle. It is a reflection of the perseverance and courage of generations past; of 157-year-old pre-phylloxera vines, which we believe to have originated from material brought to South Australia by the early settlers, that survived the centennial and federation droughts. It represents the cultural journey that can be mapped from the first bottling in 1958, by my father, Cyril, to now."
---
Hill of Grace Shiraz 2012
A magisterial nose imbued with a profusion of fruit and spice. Intoxicating aromas that run the gamut of fresh fruit laden with spice. Little scents of vanilla, stewed fruit in cinnamon and five-spice lift energetically from the glass.
It's all you want from a wine: seductively soft and supple, with layers of concentrated spice and glorious tannin weight. Then an interminably long finish, seemingly endless and persuasive, coaxing you back for more. It's worth every cent and will age well for 30 years plus.
---
The proof is in the pudding. At the unveiling of the lauded 2012 vintage – $825 per bottle – the expectations were understandably high. Assembled wine media were electrified by the results of this stunning vintage.
Auspicious conditions dominated after the abysmal 2011 vintage meant there was no release, and so 2012 was in firmly in Stephen's sights: "An exceptional vintage. We experienced mild weather throughout the growing season, with a slow ripening period that delivered lower yields with intense fruit flavours, great colour, high natural acidity, and beautiful, mature, fine tannins. From my experience, the greatest wines we have made have been from vintages like this."
It's no wonder people go a bit misty-eyed when tasting the 2012 vintage: it's a feast for the senses.