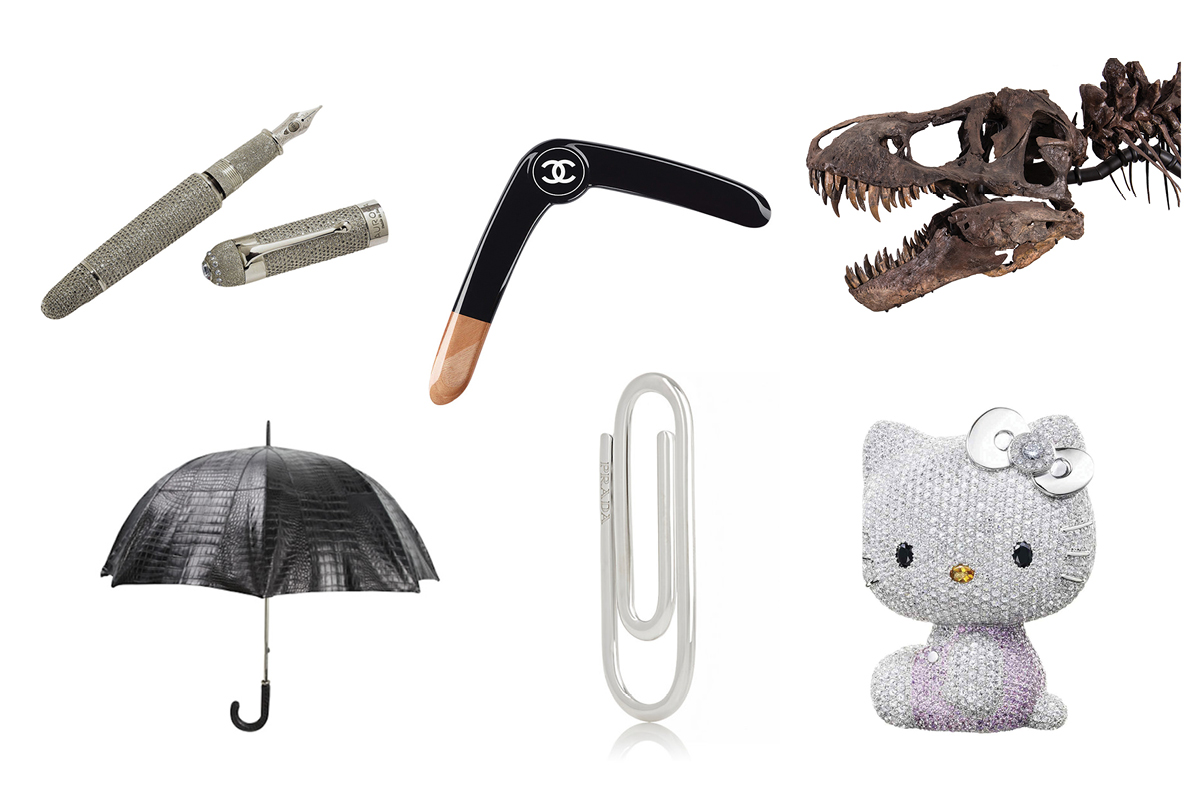 From a AUD$245 paperclip to a Tyrannosaurus rex skeleton (just what every home needs), here are 6 products exclusively for people with more money than sense.
Prada Paperclip
The Prada Paperclip is the current laughing stock of the internet. Just FYI, you can buy 120 paperclips for $2 at Officeworks.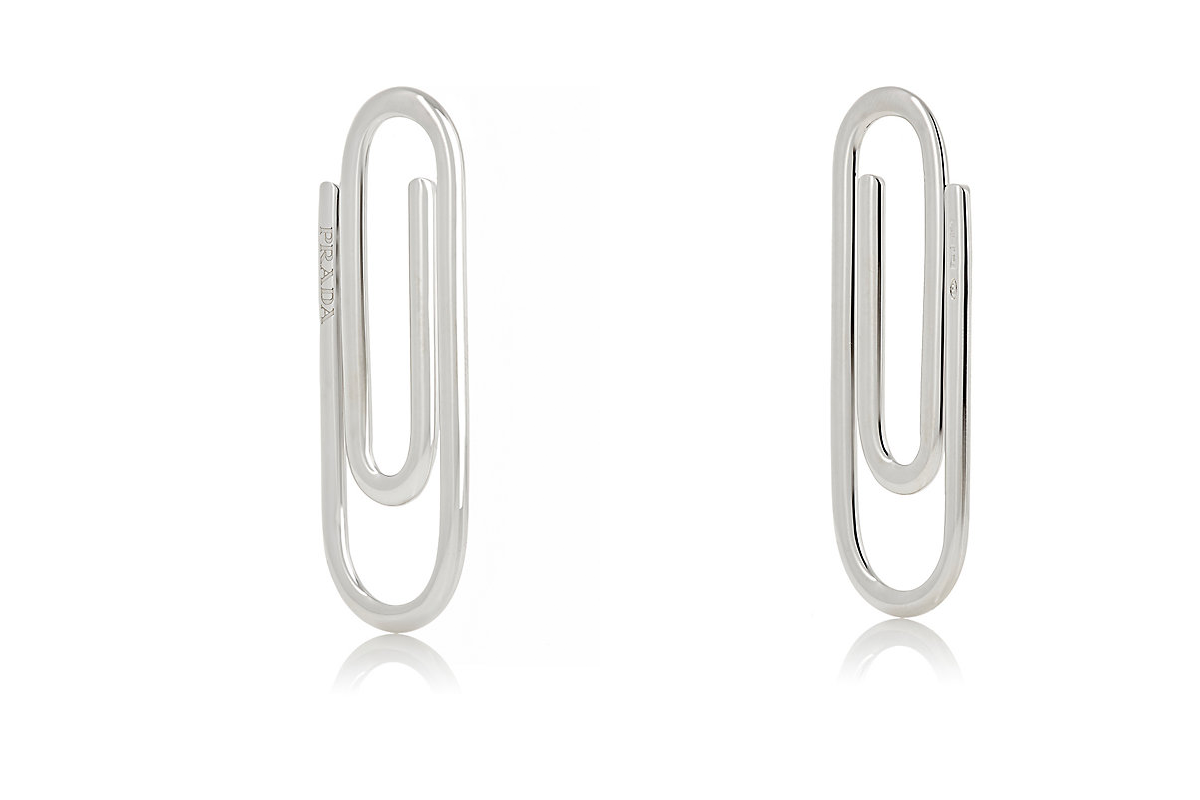 $245
Chanel Boomerang
We're not even sure we'd want this culturally insensitive and ridiculously expensive boomerang to come back.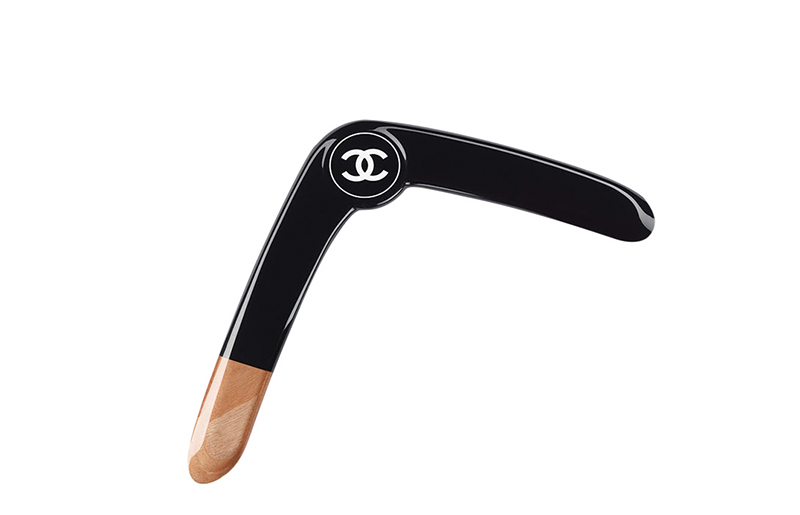 $1,785
Billionaire couture umbrella
Made from crocodile skin, and (apparently) just for men. We have no words.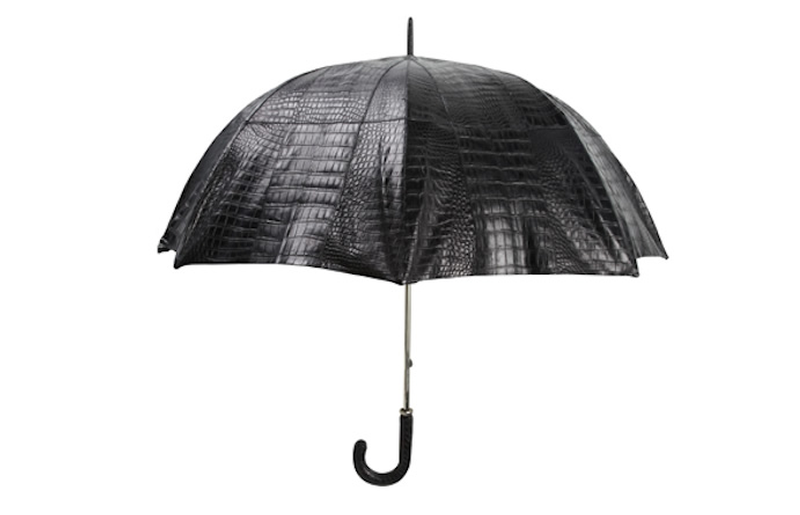 $66,720
Super Hello kitty
This four-inch doll is made of solid platinum, has 403 pink sapphires and a 1.027 carat diamond on her signature bow.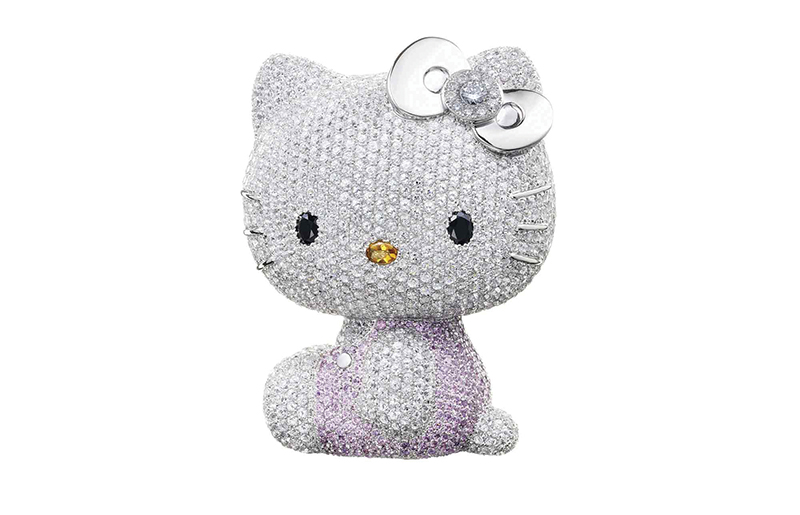 $224,500
Aurora Diamante Pen
With a gold nib and 2,000 diamonds, it's the world's most expensive pen.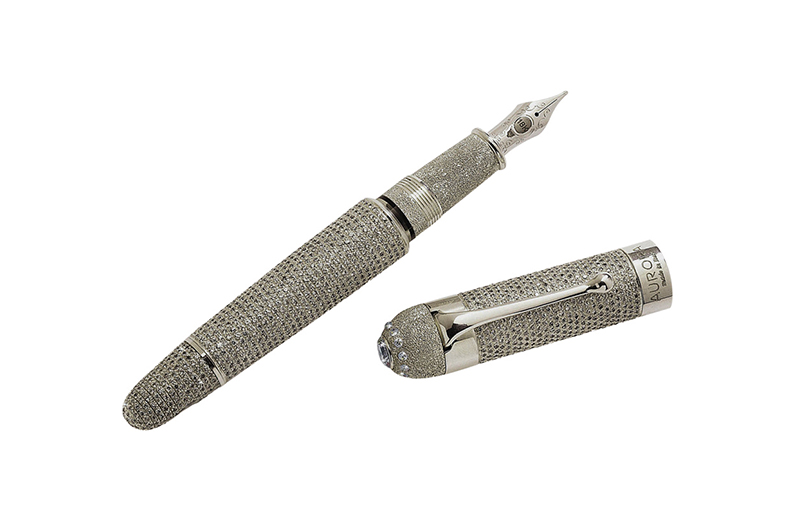 $1.95M (No, that's not a typo)
T-Rex Skeleton
Who needs a lava lamp when you can feature this 3.6-metre prehistoric creature in your lounge?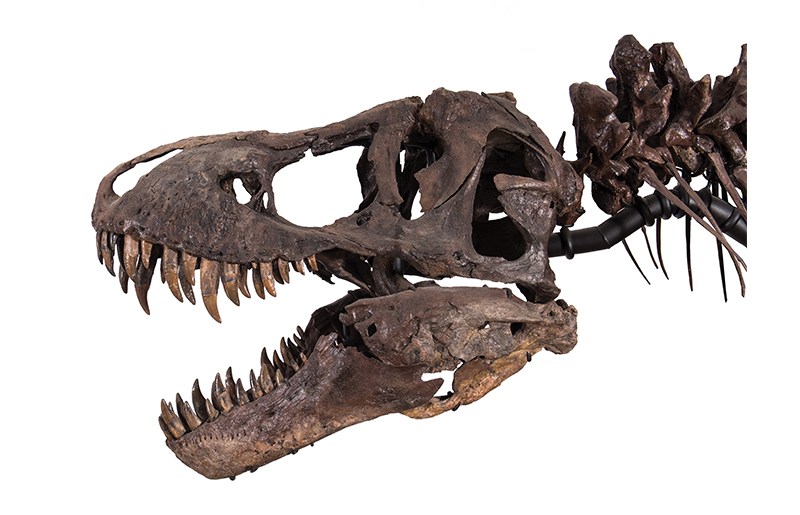 $3.2m