50% off subscriptions plus WIN 5 tickets to World Business Forum Sydney
The CEO Magazine is offering all risk-taking readers the chance to win tickets to World Business Forum Sydney and find out how to thrive in a world of rapidly evolving technologies.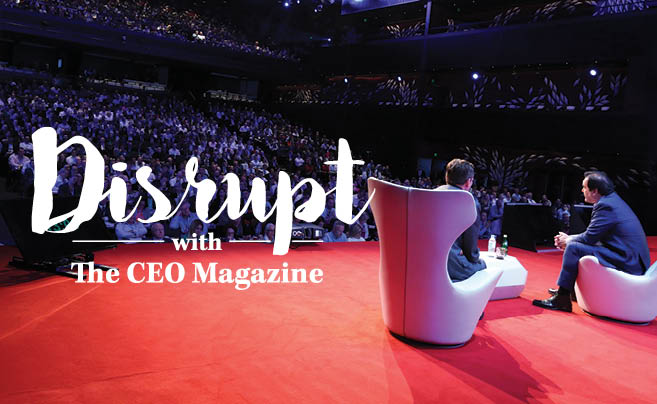 Are you ready to live in a state of permanent BETA?
You could be, with five tickets to the World Business Forum Sydney 2017, valued at over $10,000. In a world where new technologies emerge at a dizzying pace, only those who anticipate change and are able to adapt will flourish. Organisations and individuals alike must reinvent themselves constantly; experiment and learn; identify new opportunities, exploit them fast, and move on. In this world, it is the entrepreneur, the experimenter and the risk taker who will thrive.
Hear from world-renowned innovators and entrepreneurs
The World Business Forum is a global source of inspiration, learning and transformation for leaders looking to build better businesses and a better world. At Sydney's fourth edition of WBF in 2017, business icons, global leaders, brilliant minds and legendary CEOs will gather to discuss the issues and trends that are shaping the future of business. Hear from world-class speakers like Arianna Huffington of the Huffington Post and Jimmy Wales, Co-Founder of Wikipedia, as they reveal how today's leaders can meet the challenges of the global business environment.
The next chapter of WBF Sydney will take place on Wednesday 31 May and Friday 1 June 2017 at The Star Event Centre, Sydney.
An exciting array of business icons are confirmed to speak at the event on a wide range of topics, including:
Arianna Huffington — New Management
Daniel Goleman — Emotional Intelligence
Jimmy Wales — Technology
Rosabeth Moss Kanter — Strategy
Mohanbir Sawhney — Innovation
Randi Zuckerberg — Digital Transformation
Ken Segall — Marketing
Ian Williamson — Leadership
How to enter
Simply purchase a 12-month print subscription to The CEO Magazine ANZ and tell us, in 25 words or less, how you operate in a state of permanent BETA.
Click here to subscribe and use promo code DISRUPT for 50% off. There is a field for your 25-word entry at the bottom of the form.
You can enter as many times as you like, provided a separate subscription and answer is used for each entry.
Entries will be judged individually based on originality, creativity, and literary merit. Further details about the competition terms and conditions can be found at theceomagazine.com/win