Driving digital transformation: Mike Gregoire, CEO of CA Technologies
CA Technologies CEO Mike Gregoire is driving digital transformation; working to ensure businesses are always ready for the next leap in technology.
The 'application economy' is quickly taking hold of the world but many companies aren't ready for the changes that are happening in the digital realm. For global software company CA Technologies, its mandate is to help organisations navigate the rapidly evolving marketplace. The technology business has already assisted thousands of customers on their journeys of transformation, providing scalable, reliable and secure software solutions, but this is only the beginning.
"Every CEO and management team in every single industry has been trying to understand how this digital economy is going to affect them," Mike Gregoire, the CEO of CA Technologies, says. "What they have concluded is that increasingly customers are going to want to interact with them through applications in ways they've never done before. In order for these companies to remain relevant and continue to grow and prosper they need to have a good software company working with them to build custom applications for their specific needs."
'Built to Change'
Late last year Mike was the opening speaker at CA World 2016, an event hosted by the company to bring the brightest minds in technology together in one place. He predicted that successful companies of the future will be the ones that are 'Built to Change'. How can they do this? By putting software at the centre of everything they do. That's the new paradigm for business, he shared, and that is the only way leaders can ensure they have a sustainable competitive advantage. Mike described 'Built to Change' companies as the ones that understand that current structures and ecosystems are vulnerable to better ideas — "disrupt or be disrupted," he advised. 'Built To Change' companies focus on business agility, which in turn enables them to drive rapid, continuous improvement in customer experience. This relates to companies' talent management and customer experiences as well as how they avoid being tied to fixed assets and how they take risks.
"We are in the middle of a massive global business revolution, where conventional leadership, human resources and financial management principles are being challenged." – Mike Gregoire
Having said that, achieving this is only possible by having the appropriate software systems in place. "Software is now the core component of a business's DNA," he said on stage at the event. "It is the essential customer-facing engine for sensing and responding to new needs, threats, and opportunities. Regardless of your industry sector or end product, every brand will be represented, communicated and judged through technology. We are in the middle of a massive global business revolution, where conventional leadership, human resources and financial management principles are being challenged. All of this requires a new mindset — and agility across your business — in how you use technology and how you build software. We must optimise for responsiveness to capitalise on new opportunities, make room for innovation, and deliver unique value to our customers."
As part of CA World 2016, CA Technologies also launched a series of new solutions to market to cater to the needs of companies that are, or want to be, 'Built to Change'. "Think of these as core capabilities you will need to move your organisation into the future," Mike states. The innovations include the likes of identity and access management solutions, new DevOps capabilities with intelligent analytics and integrations for the cloud and virtual networks, and predictive analytics capabilities with machine learning for the mainframe.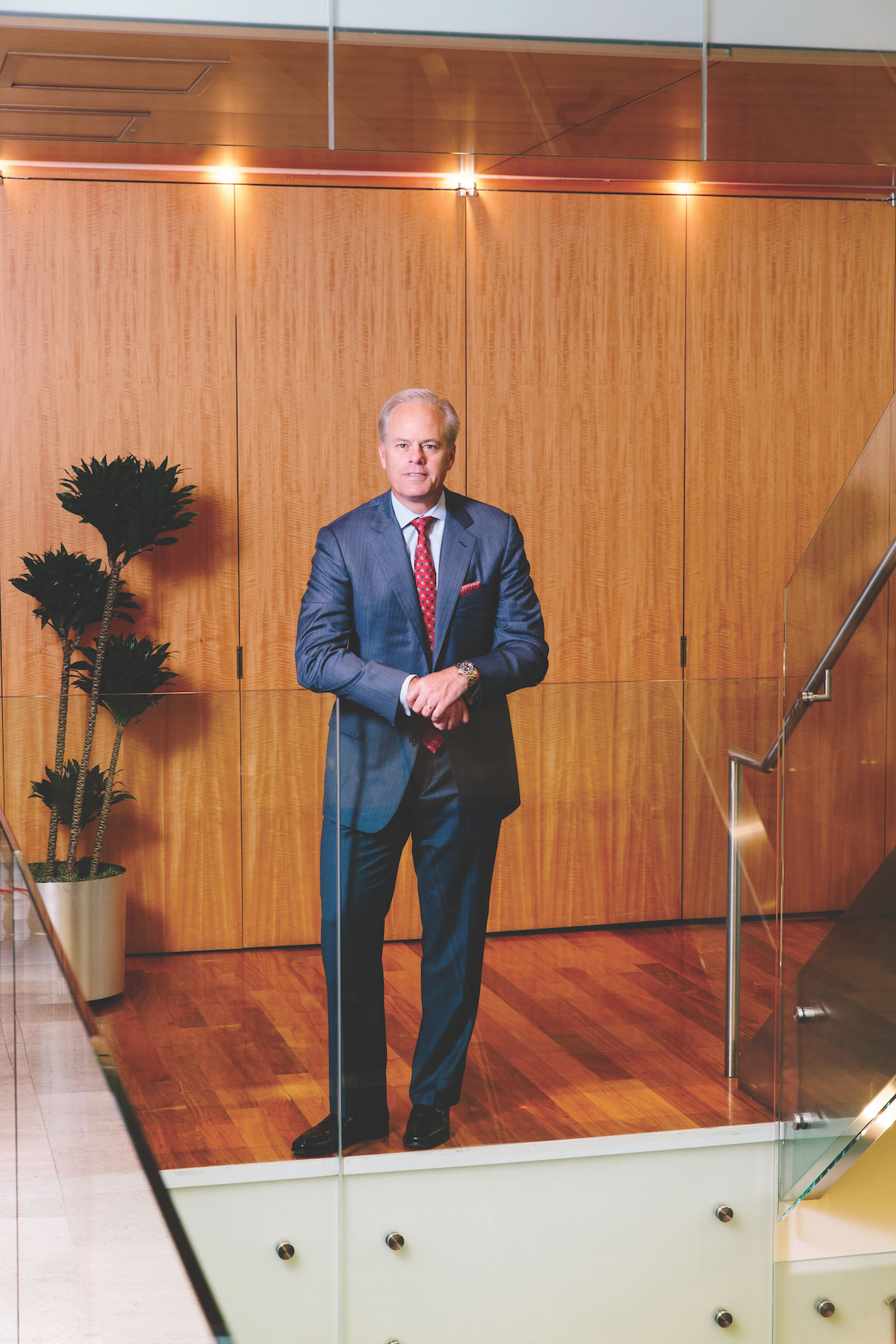 Time to change
"Customers want to interact with companies from anywhere, at any time and via any platform. But most companies are not currently built to be able to offer that flexibility. The majority have legacy systems, as well as a generational and cultural attitude that the relationship they have with their customers is dictated by them. That's not the way of the world anymore. For them to participate in this digital economy going forward, they need to think about how they will transform their businesses through technology. Our role is to help our customers understand what is required from them and how they can get there most quickly and securely. It's a complex process."
CA Technologies operates several complementary business divisions that enable customers to plan, develop, manage and secure applications and enterprise systems. Through organic capabilities and various acquisitions, the company is well equipped to be able to grow and remain highly relevant to the application economy. "At CA Technologies, we are closely linking together the building and operating software. I would say we are probably the leading company in the world that is making that happen," Mike says.
Speed and security
A particular area of interest for businesses going through digital transformation is speed, and they want to be able to get their ideas into production as quickly as possible. "This can often require an extraordinary amount of discipline and sophistication," Mike notes. "CA eliminates the complexity, or what we call the barriers between idea and execution, and helps customers get to market as quickly as possible. That's critical."
"Security is another important focus and should be top of mind for executives," Mike says. "There is a lot of innovation going on in that space, by the bad guys as well as the good. Part of our role is to fight the groups trying to infiltrate companies and user identities for mischief and fraud — and that's not getting any easier or becoming any less relevant. We continue to make significant investments in this area so that we are always incorporating the most advanced technology to our suite of security solutions."
Strategic thinking
Mike is well respected as a strategic thinker in the software industry and, in addition to his role with CA Technologies, he is a member of the World Economic Forum's IT Governors Steering Committee, the Business Roundtable's Information and Technology Committee, and the Wall Street Journal CEO Council. Furthermore, he serves on the Executive Council of TechNet, an organisation of CEOs that represents the technology industry in policy issues critical to American innovation and economic competitiveness, as well as on the Board of Directors of ADP, one of the world's largest providers of human resources business processing and cloud-based solutions. Under his leadership, CA Technologies has accelerated its software portfolio significantly with innovative offerings, a renewed brand and a strengthened market presence.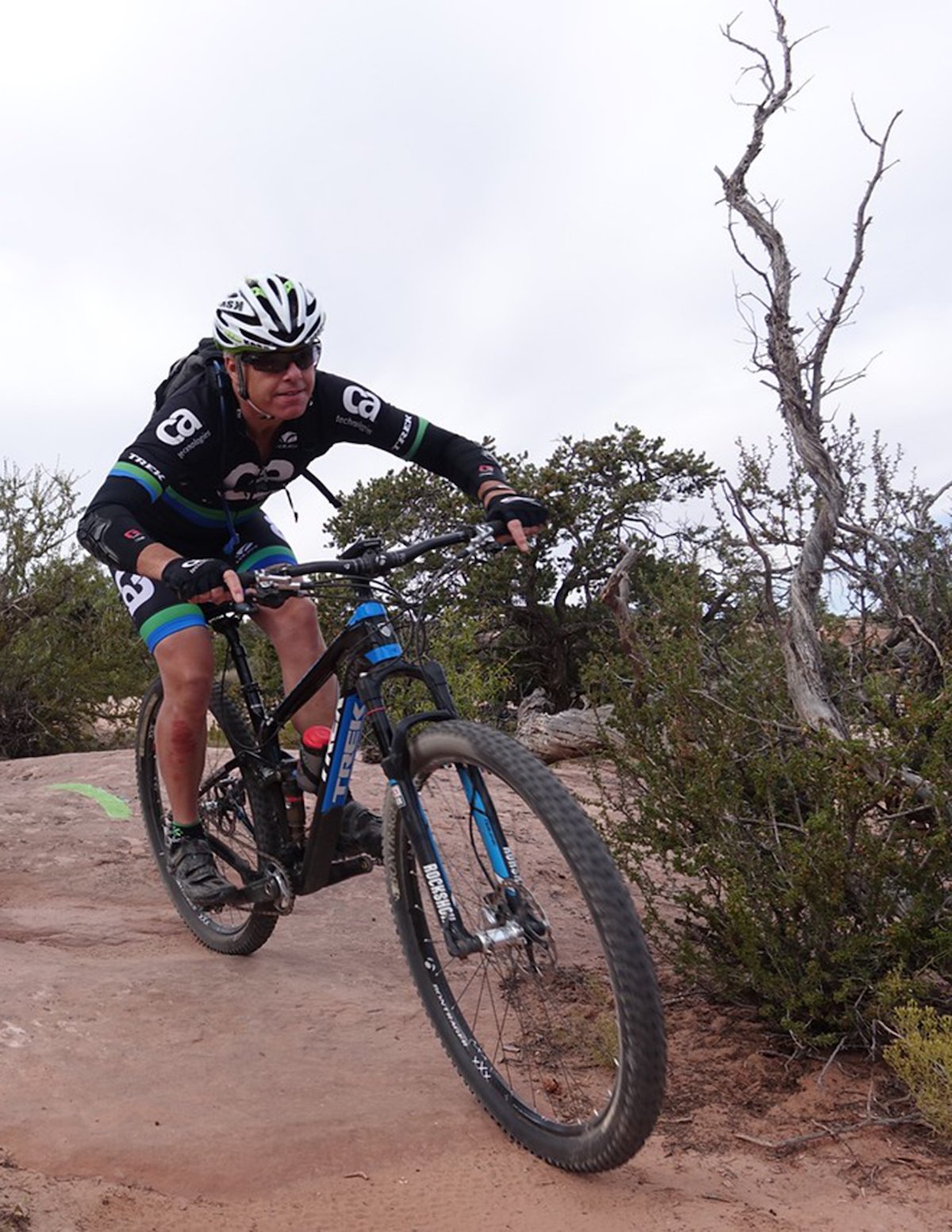 "On the professional side I've been very fortunate and have had many significant wins in my career," Mike says. "I've had the chance to work with some absolutely unbelievable people who have inspired me and pushed me and I've enjoyed each one of those opportunities. Some of the achievements I'm most proud of include taking Taleo public — we grew the company from almost nothing to a US$2 billion market capital company — and more recently, building the foundation for CA Technologies to achieve long-term sustainable growth; that is something I feel extremely good about."
Winning is a learned skill
For Mike, one of his greatest priorities as CEO of CA Technologies is to invest heavily in developing, retaining and hiring talented staff. He instils an entrepreneurial mindset in the workplace and this culture has played a crucial role in the company's success.
"Winning is a habit, it's a learned skill," he states. "When you have that track record of success and you know what it feels like and tastes like, you don't ever want to be in the situation where you don't win. And those are the kinds of people that have the grit and the fortitude to get you over the finish line. Those are the kinds of people that we look for at CA Technologies to get others fired up about winning, and to spread that desire to win." – Mike Gregoire
"Teamwork is so important. When you work with a lot of people as part of a team and you win a hard-fought competition, you feel great. When you're with a team that does it together, there is something addictive about that. After you win, you sit back and enjoy the stories of your success together, and then go out and win the next one. It's a great feeling and it builds community."
Mike's perspective on competition and teamwork may be drawn from a personal passion: competitive cycling. Mike began cycling in 1999 and he spends at least several hours most weekends out on the road with a CA sponsored cycling team. "In competitive cycling, winning teams know that it's easier for the protected rider to pedal when there's someone in front of you, called a domestique, to block the wind." That strategy, called "drafting", can save as much as 25 per cent of the protected rider's energy in a long event and is vital to the team's ultimate success. "While the domestiques don't get the public glory of the protected rider, getting your teammate across the finish line first is the goal, and the satisfaction of being part of a winning team provides more than ample rewards. It's a good analogy, in my mind, to how CA helps its customers succeed."
Agile methodology
Mike says that both the beauty and the challenge of the technology industry is that it is changing and evolving at an incredibly fast pace. "That's why we do a lot of work with our customers using the agile methodology," Mike says. "It helps us to really understand their needs in a dynamic fashion. We have our customers participating early on in the design, collaborating with all of the aspects of the development process. This means we don't start a project and then a year later say, 'I hope this works'. The environment changes so quickly that a continuous feedback loop with our customers helps us make incremental, iterative progress along the way and makes sure projects and results are on track."
CA Technologies prides itself on being committed to having great software engineering, and it has what Mike describes as a 'maniacal focus' on customer success. To ensure this is always a priority, it invests heavily into future technologies, with typically between US$500–600 million spent per year on R&D. "We also spend somewhere between US$300–500 million on complementary acquisitions," Mike adds.
The company's most recently announced acquisitions were BlazeMeter and Automic, both of which are expected to extend CA Technologies' solutions to accelerate customers' digital transformation initiatives. Couple the focus on customer success with the company's strong focus on workplace culture, which, again, has the characteristics of being entrepreneurial with a 'let's get it done' vibe, and it is clear to see why CA Technologies is achieving great success in supporting its clients on their digital transformation journeys.
"One of the things I'm most excited about for the future of CA Technologies is reaching the place where we are consistently, on a global basis, considered to be that trusted technology provider," Mike states. "When people think of security and infrastructure, I want them to think of CA Technologies."
Ahead of the pack
In order to fulfil this desire to stay ahead of the pack and lead the way, Mike insists it's about having the right attitude. "You can't get too hung up on yourself. You have to sharpen your own skill set and be open to feedback and not be afraid to go and learn a new skill. You have to read. You have to be technically aware. Right now I'm reading a book on Artificial Intelligence and it's a hard read; it's academically rich. You have to dig into the science and mathematics and philosophy. You have to really want to participate in our industry. I think the CEOs that have done the very best in our industry are the ones that have come out of a product background, either in the product management side or the engineering side, because they really love the technology and want to understand how the technology could effectuate business and or peoples' lives, either on the consumer or enterprise side."
When describing his leadership style, Mike says he doesn't believe in command and control. "I don't really like the imagery of telling somebody what to do. I like to engage in a thoughtful objective conversation and discover the right thing to do. And I find when you get into that kind of discussion, multiple things happen. First of all, the people you're working with, they know that they can count on you, they can trust you. They know that you're in it for the right reasons and you're trying to help them and help the company. Another reason is that when you come to a conclusion together it's a true conclusion that everyone supports. You don't have second guessing as you start to effectuate the plans you've agreed to, because everyone on the team was involved. You're in it together. But most importantly it gets you into execution as quickly as possible with true meaning and true commitment. And finally, I think this approach drives a lot of collaboration and a lot of creativity."
Competitive edge
The rapid rate of technological evolution presents any number of unforeseen challenges as well as opportunities, according to Mike. Artificial intelligence, for example, is addressing the next big gap in technology's capacity to change the world, while advanced analytics performed by machines free up human brain power to focus on other things. "I believe that IoT and the whole way we interact with machines is going to change dramatically in the relatively near future." CA Technologies itself has played a role in the globe's technological evolution, and Mike shares that there are three things that truly set it apart from other players in the market. "First and foremost, we have global scale. When we are engaging with a customer we have the scale and the experience to handle their most crucial problems. When you are a buyer everyone understands that products have different evolutions; however, the attitude and the reputation of the company to support and service that customer at anytime, anywhere is not that common. We're one of the few companies in the world that have the strength and the breadth to be able to do that.
"Second, we are known for our great scale of engineering. When it comes to successfully driving complexity, large scale and mission critical projects we have a 40-year history. The third piece is reputation. We are known for being easy to do business with. When you are trying to work in the fast-paced environment of technology, trying to get your products to market in the most effective and efficient way, you want a partner that is solutions focused. I think that when we hit those three elements that's a highly differentiated message to what our competitors are offering."
You can download the PDF version (as seen in the magazine) below...