---
China's architect of change: Zhang Xin
From "factory girl" to co-founder and CEO of one of China's biggest real estate companies, Zhang Xin has lived an incredible rags to riches story.
The predominantly grey skyline of Beijing is rebelliously livened up by the stark white Galaxy SOHO, a commercial building that breaks all myths and preconceived traditional notions of how a building should be designed. It is futuristic, bold and elegant, much like the remarkable lady whose brainchild it is, Zhang Xin. An incredible life story that would make for a bestselling book or blockbuster movie, this tale gives you reason to dream.
Zhang Xin's rags to riches story
Zhang Xin was born to well-educated second-generation Burmese Chinese parents who worked as translators at the Foreign Language Press. Unfortunately, this was also the same time that the cultural revolution was gaining steam and her family was shipped off to the countryside for Mao Tse-tung's 're-education' program. This period was tough on her family and eventually her parents separated, with Zhang Xin remaining in her mother's care.
They both moved to Hong Kong when she was 14 in an attempt to pick up the pieces of their now-strewn life and livelihood. Her mother got another job as a translator, which could only afford them a room housing two tiny beds, and a bathroom shared with a dozen families. Even at that age, Zhang Xin realised that the one thing that had the power to change her life was education. In an article she wrote for The New York Times in 2014, she recounts, "I spent my teenage years working long hours as a factory girl, sewing collars and buttons onto dress shirts in Hong Kong."
Bit by bit, she managed to save enough in five years to afford a ticket to London and this courageous young woman packed her bags and set off into the unknown. London was as alien as could be and she soon realised that poverty had followed her there. Not one to be deterred, Zhang Xin took up a day job at a fish and chips stand and at night took English-speaking classes, the one tool that she knew was essential to go further.
---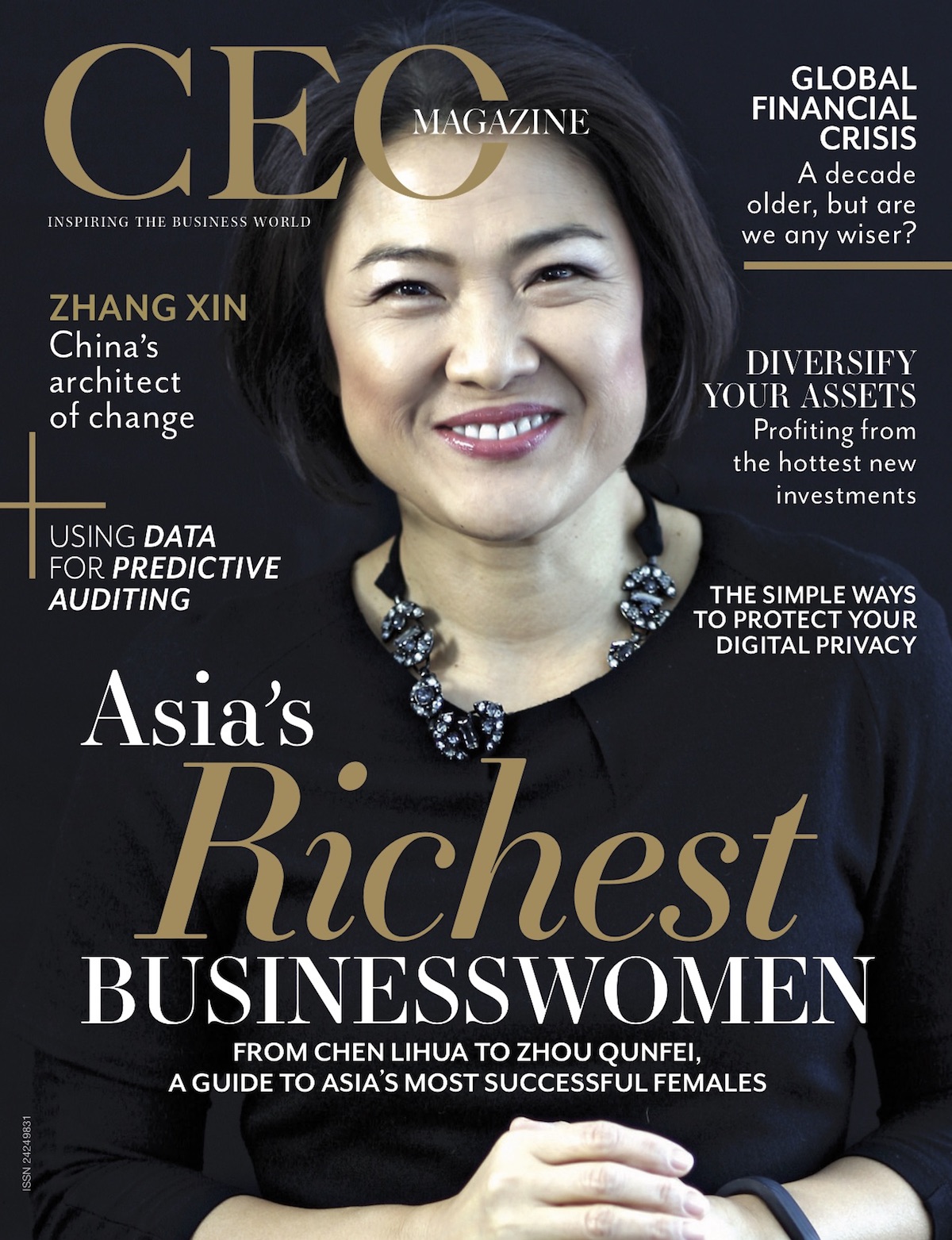 To read more about Zhang Xin's story, pick up a copy of The CEO Magazine on shelves now or subscribe here to never miss an issue!
---