Manus detainees refuse to leave with closure imminent
Asylum seekers are staying put in their compounds with resettlement deadline just hours away.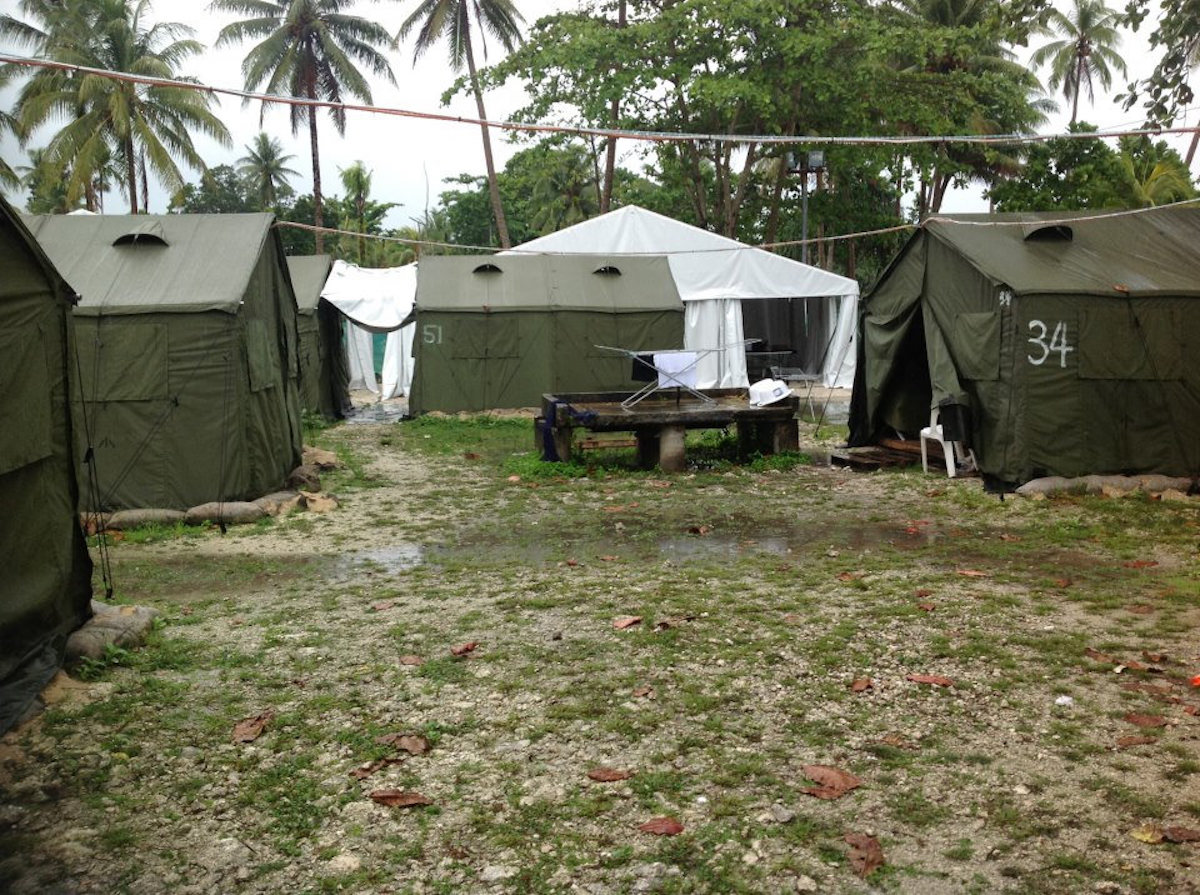 The Manus Island detention centre becomes non-operational at 5pm today, when power and water is shut off and food becomes no longer accessible.
Despite the cut off of utilities and provisions at the Lombrum Navy Base in Papua New Guinea, approximately 600 of the centre's asylum seekers are refusing to leave.
They fear for their safety at the three other facilities they are meant to relocate to in and around the island's main town of Lorengau.
Two of the three centres earmarked for the detainees are still not fenced or guarded, and local residents have reportedly threatened the detainees with violence to prevent the relocation.
They are being forced to settle in government-run accommodation on Manus Island capable of housing up to 700 refugees.
They will be split between two sites in Lorengau, the town where two detainees were attacked with machetes in separate incidents. A third site called Hillside House can hold up to 198 certified non-refugees.
The asylum seekers held peaceful protests at Manus Island for close to 300 days in the lead up to the closure, and now, according to the Sydney Morning Herald, remain in their compounds as the deadline approaches.
According to Sky News, PNG is also demanding Australia clarify its plans for those refusing to settle on Manus Island, as well as those not found to be refugees.
PNG Immigration Minister Petrus Thomas says Australia alone is responsible for finding third country resettlement options.
Acting Prime Minister Julie Bishop insists Australia is working to find solutions.
#Auspol Australia, we cannot look away & pretend this has nothing to do with us. https://t.co/bQHs4oH5pH #Iamwatching #Manus #Bringthemhere pic.twitter.com/sS4qyxwU4C

— Fr Rod Bower (@FrBower) October 31, 2017
Locals looting the centre
Fairfax Media has also reported today that eight local men breached the main gate, after security guards abandoned the site this morning, and proceeded to steal from the detention centre while PNG authorities watched on.
Rohingyan refugee Imran Mohammed said: "They are taking whatever they can from the centre," he said. PNG police and military vehicles were occasionally patrolling the site but were "not doing anything".
BREAKING #Manus Police look on as locals descend on detention centre to steal anything that's not nailed down. RT please #wearewatchingmanus pic.twitter.com/X76z7oG6AT

— Deluxe Minimalist 🌈 (@Hincerooney) October 31, 2017