Mobile commerce is rising and fashion retailers are leading the charge
Everyone's glued to their smartphones, so it comes as no surprise that mobile commerce is rapidly driving growth in the global retail market. The question now is – what can brands do to get ahead?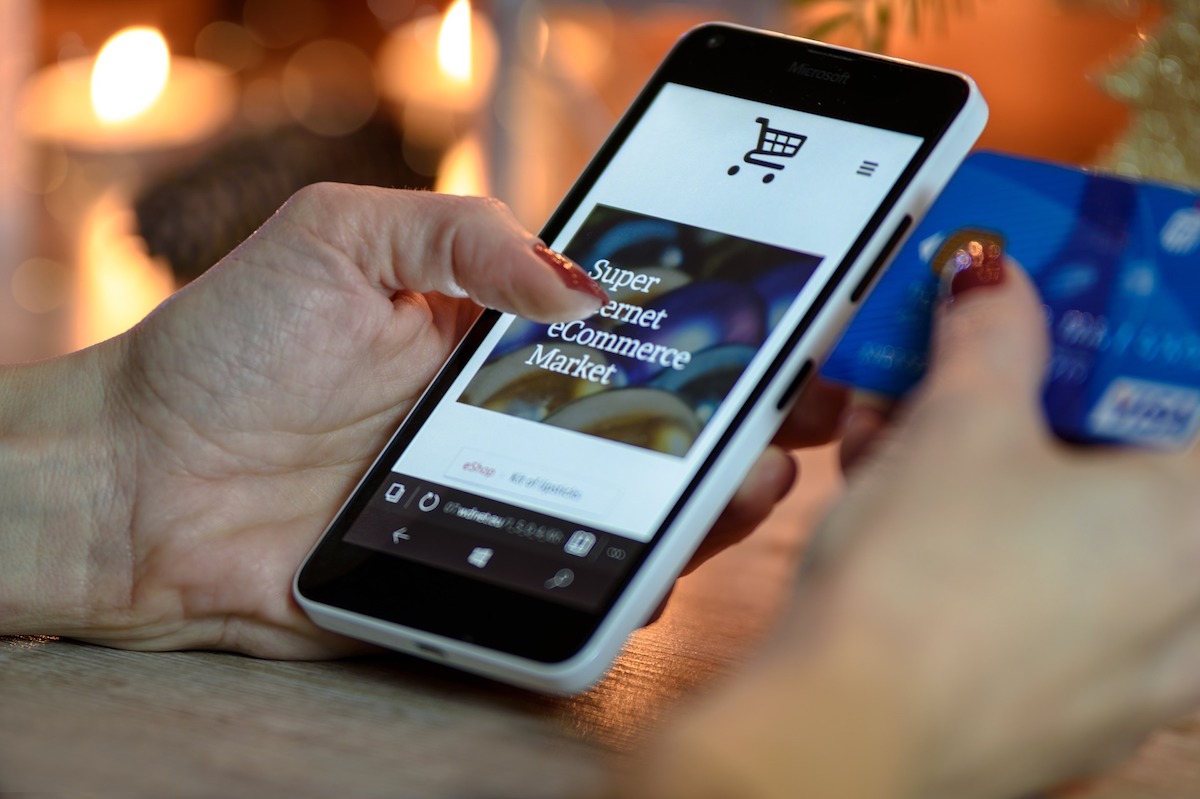 Long gone are the days of only having bricks and mortar stores.
The rise of mobile commerce – or m-commerce – is changing the game for retailers, with fashion brands leading the way.
A natural progression from ecommerce, m-commerce enables people to buy and sell goods or services from almost anywhere, simply by using their mobile phone or tablet.
In 2017, ecommerce reached sales of around US$2.3 trillion and that figure is expected to almost double in the next four years – hitting US$4.5 trillion by 2021, according to a Statista report.
The trend is particularly prevalent in China – the largest ecommerce market in the world, valued at US$672 billion – where 90 per cent of consumers shop using their smartphones.
In the US alone, ecommerce is worth US$340 billion and makes up nearly 10 per cent of retail sales — a figure that is growing by almost 15 per cent year on year.
Mobile checkout is well on its way to becoming a convenience that no consumer can do without. Thus, no business can afford to ignore it. It's no longer a luxury, it's a necessity.
Nearly 45% of millennials are willing to spend big if they had a superior mobile shopping experience, according to new research from Worldpay.https://t.co/3btISNvYqn

— RetailMobileCommerce (@RMobileCommerce) March 7, 2018
With Apple, Google and Samsung continually advancing their payment technology to include features like fingerprint and facial recognition, mobile checkout is expected to become the favourite method of payment for retail purchases.
By the end of 2018 it's predicted mobile will account for 70 per cent of ecommerce traffic.
As these figures suggest, the key to a business's survival is to be present in its customers' preferred channels – particularly mobile – through a fully integrated digital commerce offering.
"E-commerce and mobile commerce have dramatically changed the way brands reach customers, making it faster and easier for consumers to make purchases on the fly while avoiding the hassles of going to the store," Hil Davis, the co-founder of J. Hilburn, told Rejoiner.
The m-commerce gap
However, there continues to be large gap between the masses of people shopping online and the number of actual transactions completed after browsing.
According to Comscore, although two-thirds of all time spent shopping online now happens on phones and tablets, mobile only accounted for 19 per cent of digital sales in the US in 2016.
There is simple reason for this gap – mobile presents more obstacles than desktop when it comes to completing a transaction. Screens are smaller, pages tend to load slower, connections are less reliable, and payment systems aren't always optimised for seamless checkout.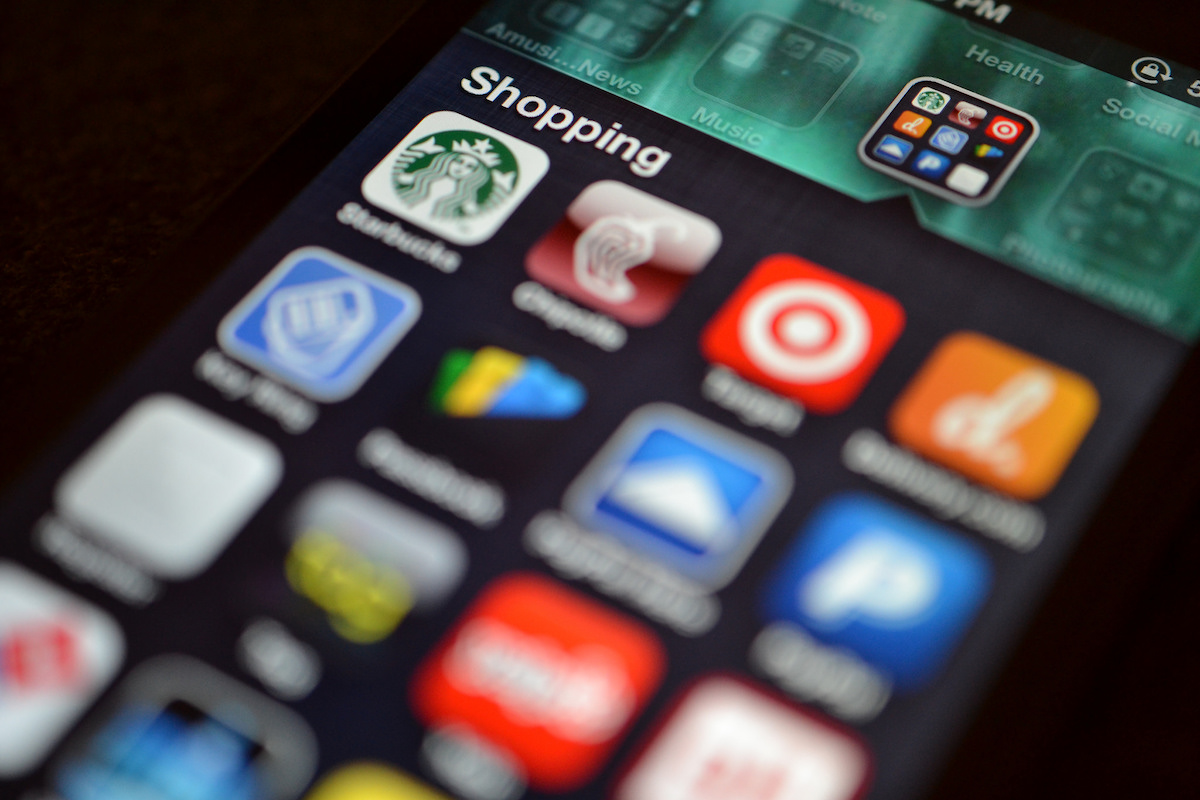 Mobile presents more obstacles than desktop when it comes to completing a transaction.
Alternate payment systems such as PayPal, Apple Pay, Shopify and Android pay are helping to smooth out this process, but there's still a way to go before mobile sales figures match those done by desktop.
Dedicated apps are one of the most successful ways to motivate people to shop and buy on their phones, according to Nitin Mangtani, founder and CEO of retail mobile app developer PredictSpring.
"Apps really move the needle for brands. If you don't have an app, millennials don't even think you exist," he told Business of Fashionq j .
For PredictSpring's clients, in-app conversion rates are around two to three times higher than its average mobile web conversion rates.
So far, brands including Sephora, Starbucks and Frank & Oak have successfully embraced m-commerce with their own mobile apps – and it's paying off.
In the fourth quarter of 2017, 11 per cent of Starbucks transactions in the US were completed through its mobile order and pay solution, and this figure continues to rise.
Starbucks has really mastered mobile ordering. Over 30% of transactions are through their app. It's seamless, convenient, and helps both the employees and customers.

Not many companies can execute at such a high level so consistently. 👏 pic.twitter.com/bc0sv5KLao

— Ryan Morris (@RyanMorris55) February 26, 2018
Big chain brands such as Walmart, Target and Home Depot are also implementing mobile-friendly techniques, while Amazon is taking everything it has learned from online sales and using it in to improve the customer experience in its bricks and mortar stores.
Push notifications, geo-fencing and personalisation are just some of the strategies Apiumhub recommends to capture a customer's attention on mobile.
"By 2020, brick and mortar retail spaces will be little more than showrooms," Bigcommerce CEOs Eddie Machaalani and Mitchell Harper told Rejoiner.
It truly is a case of adapt or die out.