Tesla unveils new electric truck
Tesla has unveiled plans for a new electric truck, worth $150,000 (USD). The Tesla Semi can go from 0 to 100km in five seconds without cargo, or 0 to 100km in 20 seconds with the maximum capacity of cargo.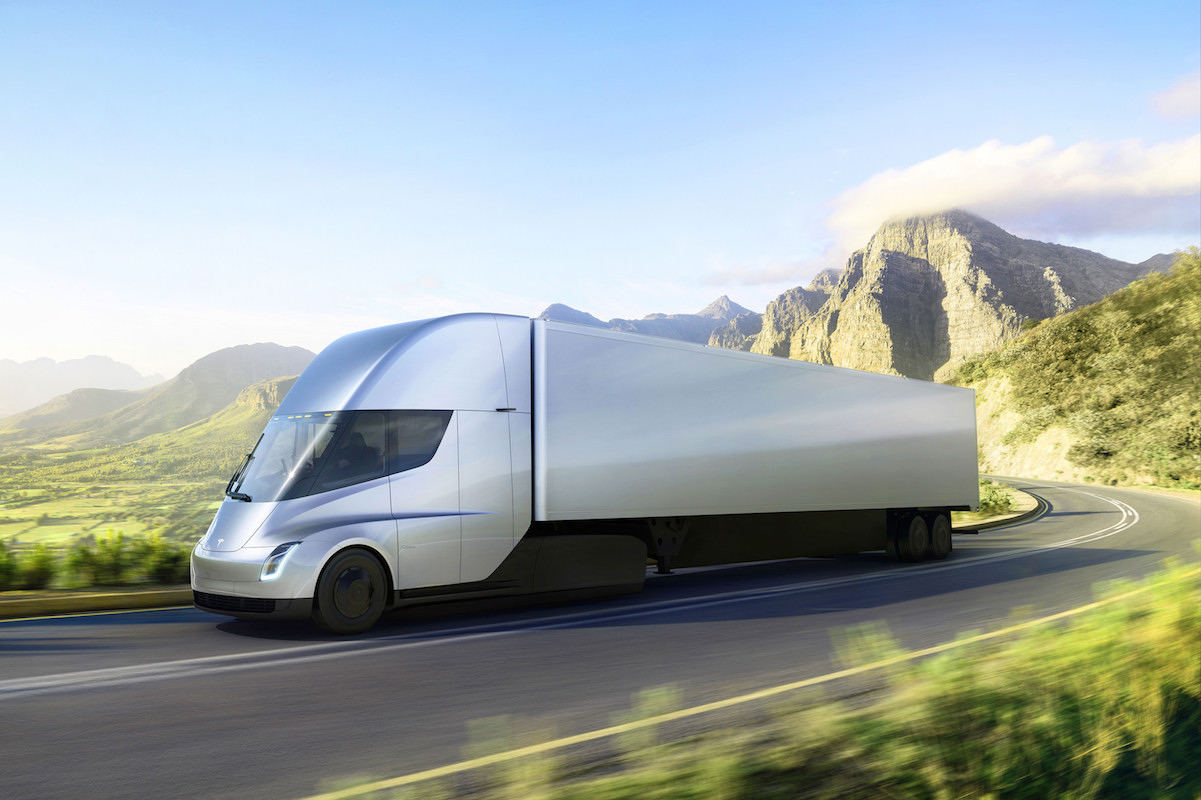 Tesla has begun taking pre-orders for its new electric truck, which will be worth around US$150,000. Production is expected to begin in 2019.
The new addition to the Tesla range was unveiled when Elon Musk drove the Tesla Semi into an aircraft hangar near Los Angeles. Those present at the opening included Tesla car owners and potential buyers.
Musk has described electric trucks as Tesla's next effort to move the economy away from fossil fuels through projects including electric cars, solar roofs and power storage.
Elon Musk's new Tesla semi truck can drive itself pic.twitter.com/5RK2Fa0XrF

— The Verge (@verge) November 18, 2017
Eager customers will be able to get their hands on the 'founders series'. It will cost US$200,000 up front to get one of the first 1,000 Tesla Semis off the production line.
"Overall, the Semi is more responsive, covers more miles than a diesel truck in the same amount of time, and more safely integrates with passenger car traffic," Tesla said.
"Without a trailer, the Tesla Semi achieves 0-60 mph in five seconds, compared to 15 seconds in a comparable diesel truck. It does 0-60 mph in 20 seconds with a full 80,000-pound load, a task that takes a diesel truck about a minute."
Some analysts are saying the truck will be an expensive distraction for Tesla, which is already spending a lot of cash, has never posted an annual profit, and is in 'manufacturing hell' starting up production of the $US35,000 Model 3 sedan.
Tesla also introduced its new Roadster at the launch of the Semi, a new version of the sports car that first hit the market in 2008. It goes from 0 to 100km in 1.9 seconds, can seat four and travel 1,000 km on a single charge, a new record for an electric vehicle, said Musk.
Here's what 0-100km/h in 1.9 seconds looks like 😳

2020 Tesla Roadster pic.twitter.com/vvlcxjtuFn

— Motor Magnet (@Motor_Magnet) November 18, 2017