The 'plyscraper' revolution: Tokyo to lead the way
A 350-metre timber tower will grace Tokyo's skyline in 2041 – and it's set to take the title of the tallest wooden building in the world.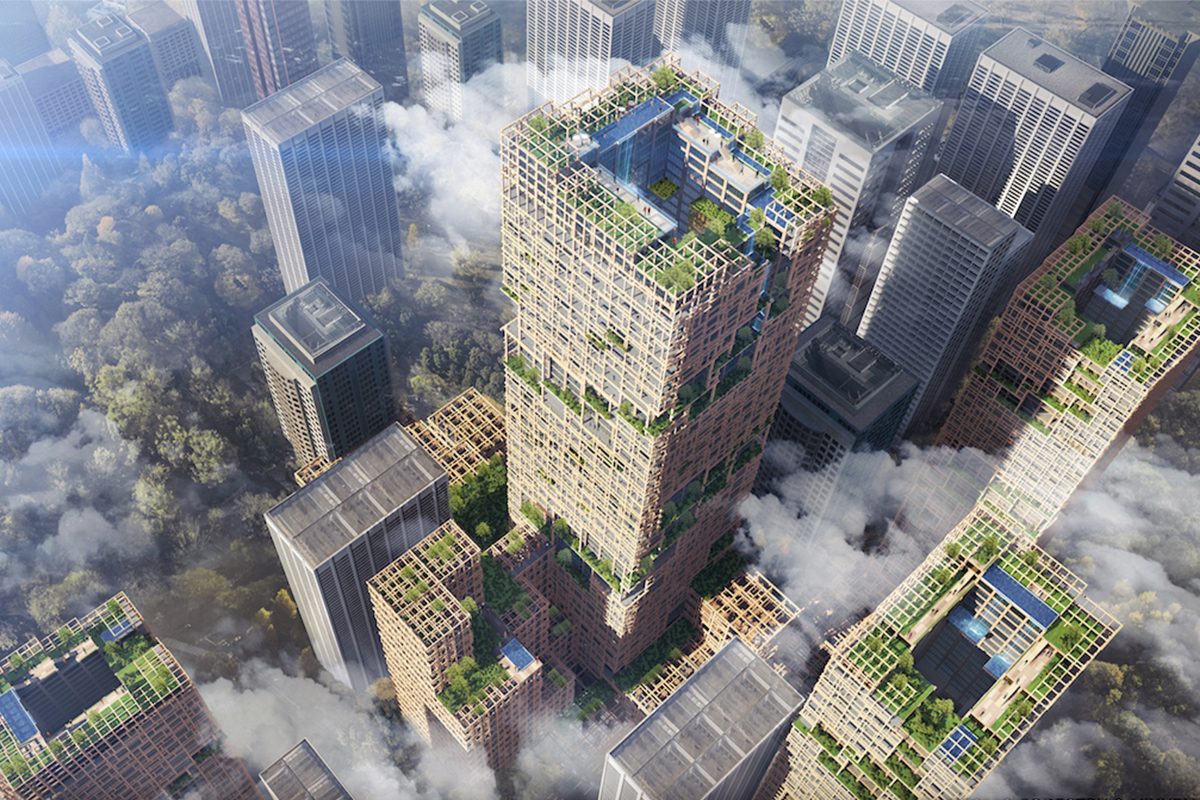 Japanese company Sumitomo Forestry has revealed plans to build a 70-story hybrid structure made from 90% wooden materials in Tokyo, Japan.
Dubbed the W350 after its 350-metre height, the skyscraper will have a mix of office and residential spaces.
Built with the intention of turning the Japanese capital into an environmentally friendly city, the 'plyscraper' – the term used to describe a skyscraper made predominantly out of wood – is expected to be ready for use by 2041, marking the 350th anniversary of Sumitomo Forestry.
Standing in a city prone to devastating earthquakes, W350 will feature a clever steel vibration-control framework and cross-laminated timber to ensure fire resistance.
Though wooden buildings are not new – Japan passed a law in 2010 requiring construction companies to use wood for public buildings below three storeys high – this structure it set to become the tallest of its kind in the world, made from 180,000 cubic metres of indigenous wood.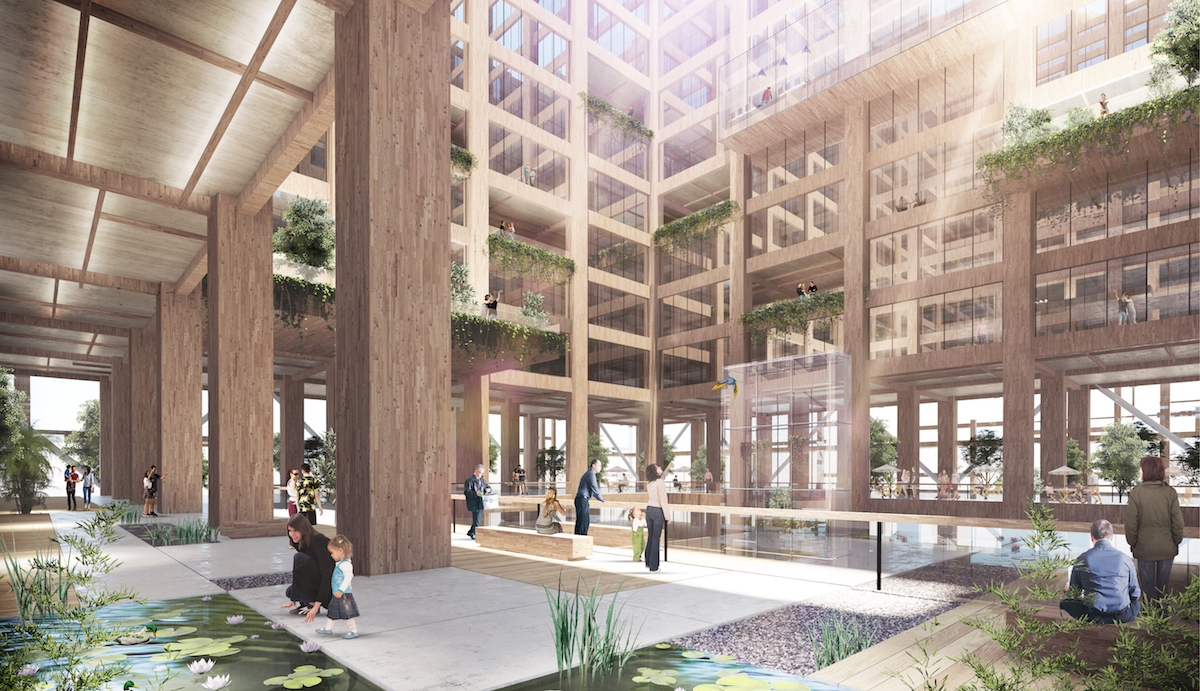 So, what about the price tag?
The W350 tower will cost an estimated US$5.6 billion to build – around twice as much as a conventional skyscraper of the same size.
However, Sumitomo Forestry expects this price will drop. "Going forward, the economic feasibility of the project will be enhanced by reducing costs through technological development," the company noted in a recent press release.
But what about the rainforests?
An estimated 18 million acres of forest – roughly the size of the country of Panama – is lost each year, according to the United Nations' Food and Agriculture Organization.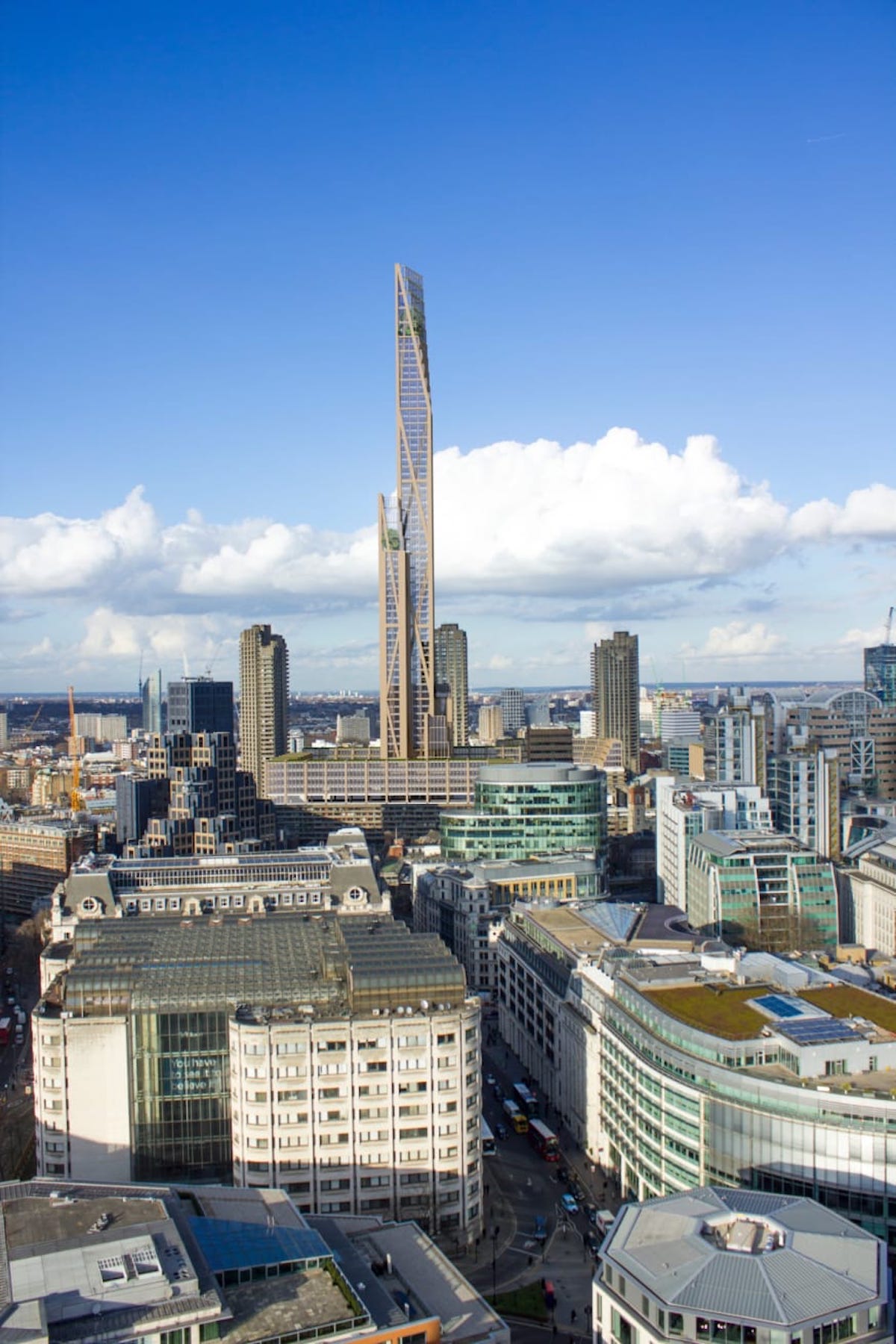 Luckily, Japan is carpeted in forests that cover two thirds of its total land mass.
Sumitomo Forestry said many of the cedar and cypress trees planted after World War II are ready for harvesting and that increased timber demand will promote better maintenance of forests and encourage sustainable practices within the community.
Known to store carbon, wood is an environmentally favourable choice, whereas buildings made from steel and concrete are believed to be responsible for around 5% and 8% of global emissions respectively.
According to Dr Michael Ramage of Cambridge University's Centre for Natural Material Innovation, on average, wood is four times lighter than concrete, making it far more energy efficient to transport – not to mention to produce.
"We know from a very long history of building in wood that it can last – we have 600 to 700-year-old buildings in the UK which are fine. The one constant they have is that they have all been well looked after."
Wooden buildings around the world
Timber towers have exploded into the market over the past decade, each pushing the boundaries of building with wood.
Vancouver, Canada currently holds the world record for the world's tallest timber tower, at 50 metres tall – succeeding Treet, a 49-metre-tall 14-storey luxury apartment block in Central Bergen, Norway.
Following in W350's footsteps is London's Oakwood Tower – a joint project proposed by PLP Architecture and Cambridge University's Department of Architecture.
If its design is approved and construction goes ahead, the 305-metre, 80-story tower will be London's first wooden skyscraper and the second tallest building in the city, behind The Shard.