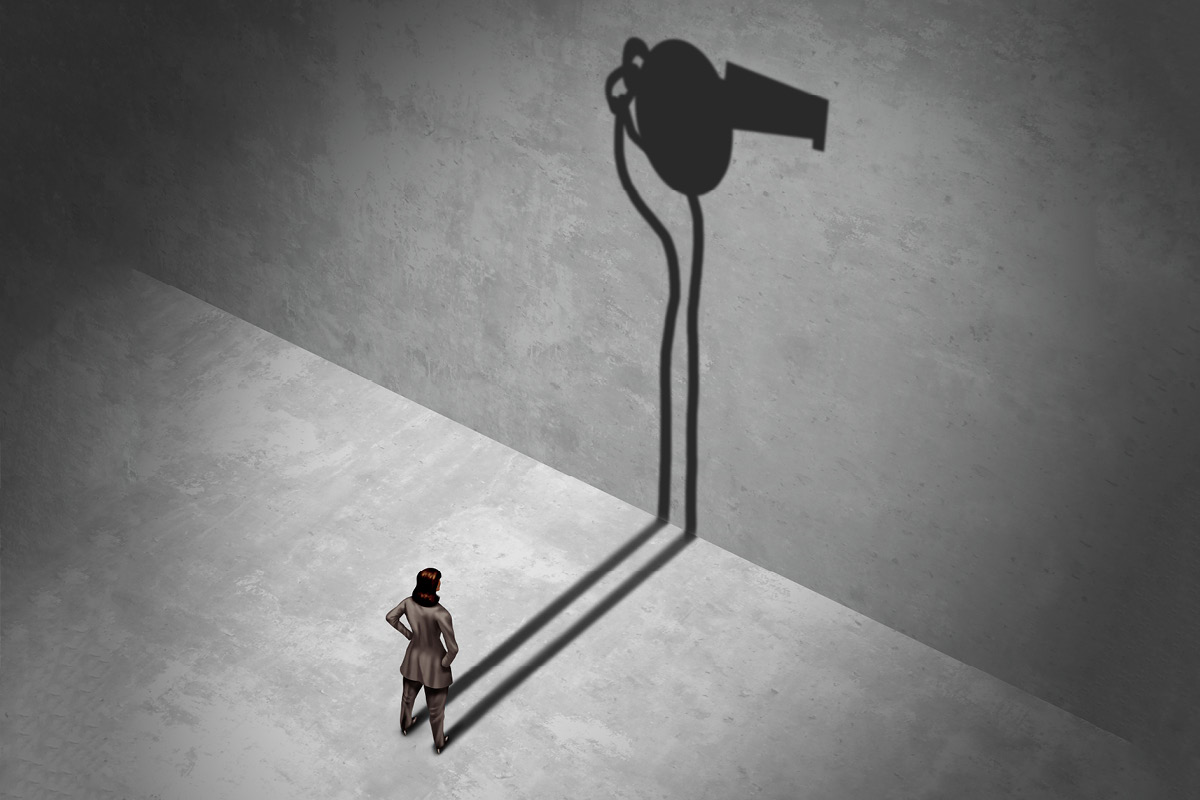 While soon-to-be implemented whistleblower regulations are designed to encourage individuals to come forth with impunity, sadly there remains a lingering perception with many companies that these measures have no place in the Australian workplace.
However, a new era is dawning.
Companies that choose to perpetuate such outdated thinking will soon find themselves at odds, not only with the sentiment underscoring new whistleblower measures, but also with employees who will have the weight of the new law behind them.
Having taken its cue from similar measures overseas, the Australian Government has sought industry input – and subjected it to considerable consultation – before enshrining a range of whistleblowing measures (amendments) within its Draft Whistleblower Bill (introduced in Senate 7 December 2017).
Proposed measures go a long way to 'harmonising' the private sector with public sector whistleblowing.
One-stop shop has common appeal
It's particularly pleasing to see that the government's proposed measures align closely with industry calls for a standalone 'one-stop shop' Act that protects corporate whistleblowers.
Some of these measures apply to whistleblower disclosures made on or after 1 July 2018. Given that whistleblowing serves as an early warning in the fight against fraud and corruption within your business, it's now time to manage and protect whistleblowers rather than treat them with fear and derision. It's equally important to remember that the new measures also include disclosures about fraudulent events before this date.
With the 'me too' movement having galvanised the resolve of whistleblowers to stand up and be counted the world over, companies need to take note. Employees who may have previously feared victimisation by management or fellow employees for speaking out, will finally be empowered to escalate concerns without negative consequence.
Draft legislation will come before Parliament by 30 June 2018.
What's being proposed?
Covering the corporate, financial and credit sectors, the Draft Whistleblower Bill creates a new single whistleblower protection regime – within Part 9.4AAA of the Corporations Act 2001 – to protect those who expose corporate misconduct.
This replaces the existing whistleblower laws administered by the Australian Prudential Regulation Authority in the Banking Act, Insurance Act, Life Insurance Act and Superannuation Industry (Supervision) Act. They also apply to entities regulated by the National Consumer Credit Protection Act and the Financial Sector (Collection of Data) Act.
Amendments within the Draft Whistleblower Bill significantly expand both the categories of whistleblowers qualifying for protection and the scope of conduct that may be the subject of protected disclosures. As well as enhancing requirements designed to preserve whistleblower anonymity, while protecting them from (and allowing them access to compensation for) reprisal or retaliation, new measures also provide immunities for the information they disclose.
Develop in-house policy
The amendments require public companies and "large proprietary companies" (as defined in the Corporations Act 2001) to have a whistleblower policy that discloses information about the protections available to whistleblowers, and how it plans to ensure fair treatment. This requirement will need to be met by 1 January 2019.
Regardless of size, we believe all companies should have a whistleblower policy, plus a formal reporting mechanism allowing whistleblowers to escalate their concerns to an independent third party. RSM's Fraud and Forensic Services area helps clients develop, implement and continuously improve their whistleblower policy and procedures. For example, there is a current review of the Australian Standard AS 8004 Whistleblower Protection Programs for Entities to transform into an ISO international standard, which is still a year or two away.
Interestingly, the Association of Fraud Examiners (ACFE) 2016 report on Occupational Fraud and Abuse found telephone hotlines were the most common whistleblower reporting mechanism in their global data. But regardless of which whistleblowing avenues your company adopts, there's a strong argument for outsourcing specialist service providers to operate a hotline on your behalf.
Management buy-in critical
With insufficient controls primarily to blame in more than one-quarter of cases in ACFE's Asia–Pacific fraud survey data, there is a strong argument for implementing some form of incident management solution.
Given that in 24% of frauds, existing controls were overridden by the perpetrator and, in nearly 17% of cases a poor tone at the top was the main factor contributing to the scheme, there's also a strong argument for outsourcing incident management solutions to independent third-party professionals.
Hotline data that's carefully tracked, reviewed, benchmarked and presented with sufficient context to management, provides vital early warning signs needed to take corrective action before minor issues escalate. RSM's Fraud and Forensic Services has had great success with clients in conducting fraud and corruption online staff surveys to reach out proactively to those who may not utilise formal whistleblower avenues.
Despite some concerns about compensation arrangements, there is nothing to fear from new corporate whistleblower legislation. Given that it's designed to protect companies and their employees alike, we encourage all companies to embrace pending whistleblower changes that will equip Australia with some of the best corporate whistleblower laws globally, and detect alleged impropriety before it grows into a major financial and reputation issue.