Australia's CEO CookOff raises more than A$2 million for charity
The event's eighth annual installment on 19 March 2018 was the biggest yet, raising enough money to provide four million meals to underprivileged people.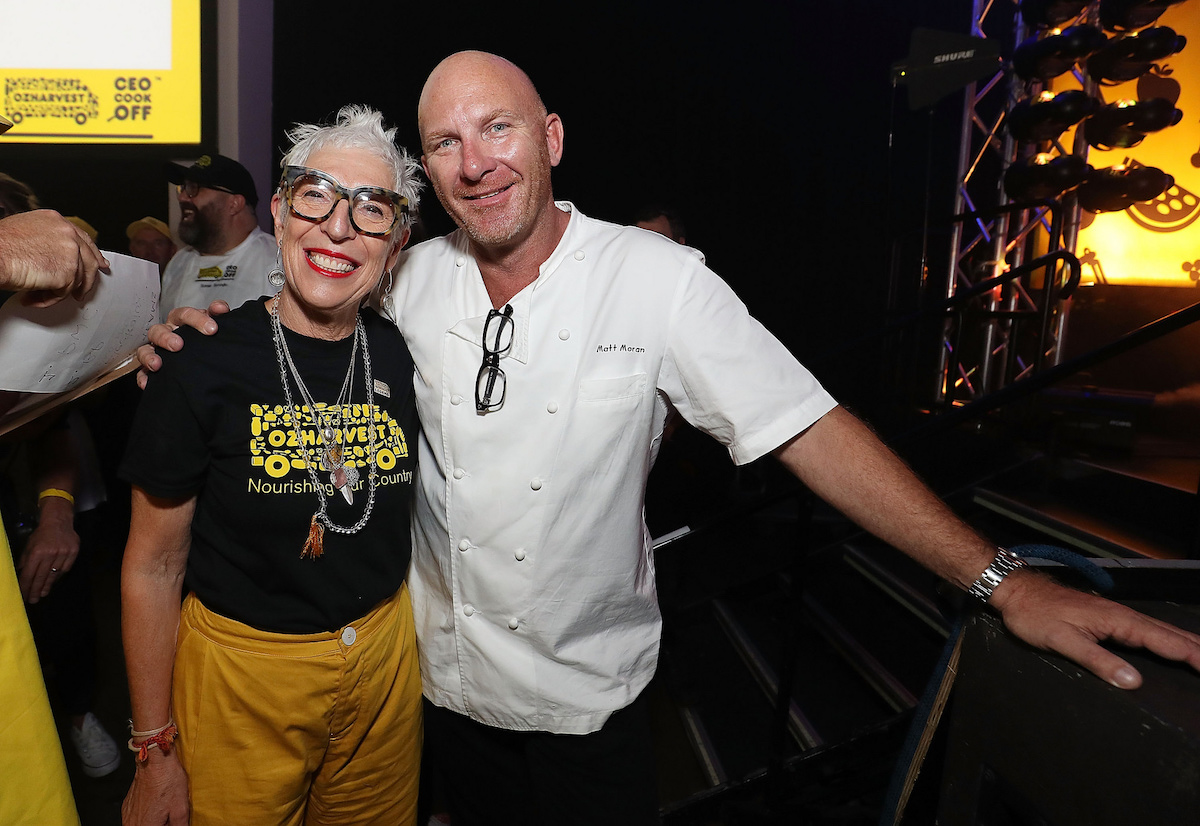 On a sweltering Sydney night, CEOs and business leaders gathered in Moore Park's Royal Hall of Industries to cook dinner for more than 1,400 vulnerable people from across the city.
The CEO CookOff saw chefs prepare a three-course meal with the help of CEOs who had paid (and raised funds) for the chance to make a difference and work with a top chef.
While the high-pressure environment of fine dining kitchens is often associated with tantrums and tirades, the chefs were patient in guiding their CEO cum sous chefs through a slick dining service.
The 2018 event raised a total of A$2,021,555, setting a new record for the CEO CookOff. In 2017, around A$1.7 million was raised.
All funds raised went to OzHarvest – Australia's leading food recovery charity.
The organisation was started by Ronni Kahn in 2004. Initially working from a single van, she delivered 4,000 meals in the charity's first month.
Today, the organisation rescues and redistributes 400 tonnes of food each month to people in need. It has forged more than 3,000 partnerships, including with supermarkets, farms, caterers and corporate events.
As OzHarvest has grown, the CEO CookOff – its flagship event – has gone from strength to strength. The inaugural cook-off took place in a modest church hall. Now, it fills the cavernous Royal Hall of Industries.
The event brings together an incredible array of Sydney's most talented chefs. This year's chef contingent included Colin Fassnidge (4Fourteen), Mike McEnearney (No. 1 Bent St by Mike), Danielle Alvarez (Fred's) and Peter Gilmore (Quay).
All teams served a Caesar salad entrée and a custard tart dessert, with each chef leading their team of CEOs through a different main.
Among the chefs, Aria's Matt Moran proved the leading fundraiser, bringing in A$16,521.
Masterchef fan favourite Justine Schofield and 2017 winner of the show Diana Chan were also dishing out food to the assembled crowd.
The leading CEO fundraiser was Andrew Chapman, Managing Director of Merchant Group. He raised A$307,603.
Beyond the fundraising value of the event, the CEO CookOff gave a sense of community and something to look forward to for vulnerable people from across Sydney.
Kahn said the cook-off had been a great success. "I'm simply blown away by the unbelievable efforts of the CEOs and teams who threw themselves into this event with fundraising gusto."