Volcano update: Mt Agung erruption "imminent"
Residents are refusing to evacuate as authorities warn that Mount Agung's eruption is drawing closer.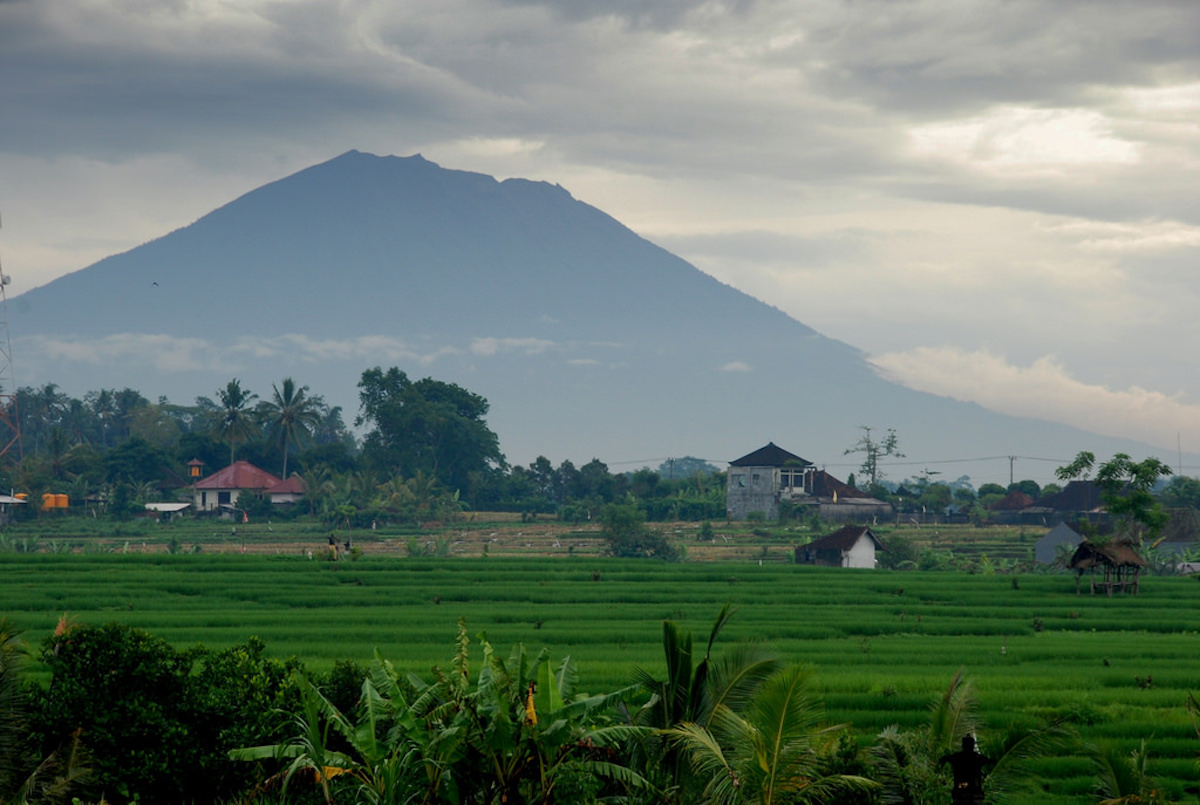 Bali's main airport is due to close for another 24-hours and 150,000 locals are being told by Bali's Governor to immediately leave their homes.
Governor Made Pastika confirmed that locals living around Mt Agung may not be able to return home for a month.
Tens of thousands of people are still refusing to leave the area, where the volcano alert has been raised to the highest level. Only 40,000 people have been evacuated so far.
"There are personnel doing the sweeping, if they [!residents!] need to be forcibly evacuated,"said Indonesia's National Disaster Mitigation Agency spokesperson Sutopo Purwo Nugroho.
"Watch out for lahar floods [!cold!] around Mt Agung. Lahar floods have already occurred in several places on the slopes," Nugroho also warned on Twitter, posting a video of one of these potentially dangerous mudflows.
Waspadai banjir lahar hujan (lahar dingin) di sekitar Gunung Agung. Banjir lahar hujan sudah terjadi di beberapa tempat di lereng Gunung Agung. Hujan akan meningkat. Jangan melakukan aktivitas di sekitar sungai. Radius 8-10 km harus kosong dari aktivitas masyarakat. #Bali pic.twitter.com/5vuZ4KTTYa

— Sutopo Purwo Nugroho (@Sutopo_BNPB) November 27, 2017
These rapidly moving mudflows, made up of volcanic debris, can destroy everything in their path. Lahar flows have killed thousands of people in past eruptions around the globe.
So far 445 flights have been cancelled, and 59,000 travellers are stranded in Bali.
Travellers have been sleeping on the terminal floor, while others have found makeshift beds in the airport.
Some tourists are considering the 10-hour journey across land to the city of Surabaya. This would include several internal flights, but would get them home.
HOW TO GET OUT OF BALI? I would go by road-ferry to Surabaya in East Java then fly to Jakarta or Singapore with connections to Oz. #ABCNews

— Ross B Taylor AM (@Indorosstaylor) November 28, 2017
Many travellers are angry at airlines over lack of communication.
The Indonesian Hotel and Restaurant Association has announced that stranded tourists at member hotels will not be charged for their stay on the first night of Bali's airport closure.