Intersport's Victor Duran knows that he finds himself in an unlikely position: some of his most important partners also happen to be some of his biggest competitors – brands like Nike, adidas, Puma and Under Armour, to name a few. "Of course, these companies want to push their own brand. They make their own product, and that's what they sell in their own stores and online channels," the CEO of the leading sports retailer says.
"But at Intersport, our target consumer is the demanding athlete – and to be able to serve him or her best, we need to be the best at providing branded products of the highest quality. As a result, our strategy is to be the best partner of the best sporting goods brands in the world." He reveals that regular meetings are held with each of the big brands – "both individually and as a group"– to brainstorm, collaborate and share ideas.
After all, they are united by a passion for the industry each sits at the pinnacle of. "We work together on finding assortments of products, creating marketing campaigns, to share best practice across retail and digital," Victor explains.
Victor Duran takes Intersport to a higher level
The history of Intersport dates back to 1968 when a group of buying organisations representing 10 different European countries joined together, acknowledging their greater collective value. Today, the successful franchise model has firmly established its name as a one-stop shop for sporting enthusiasts around the world and has a footprint in over 44 countries, although 70% of its sales come from Europe, according to Victor.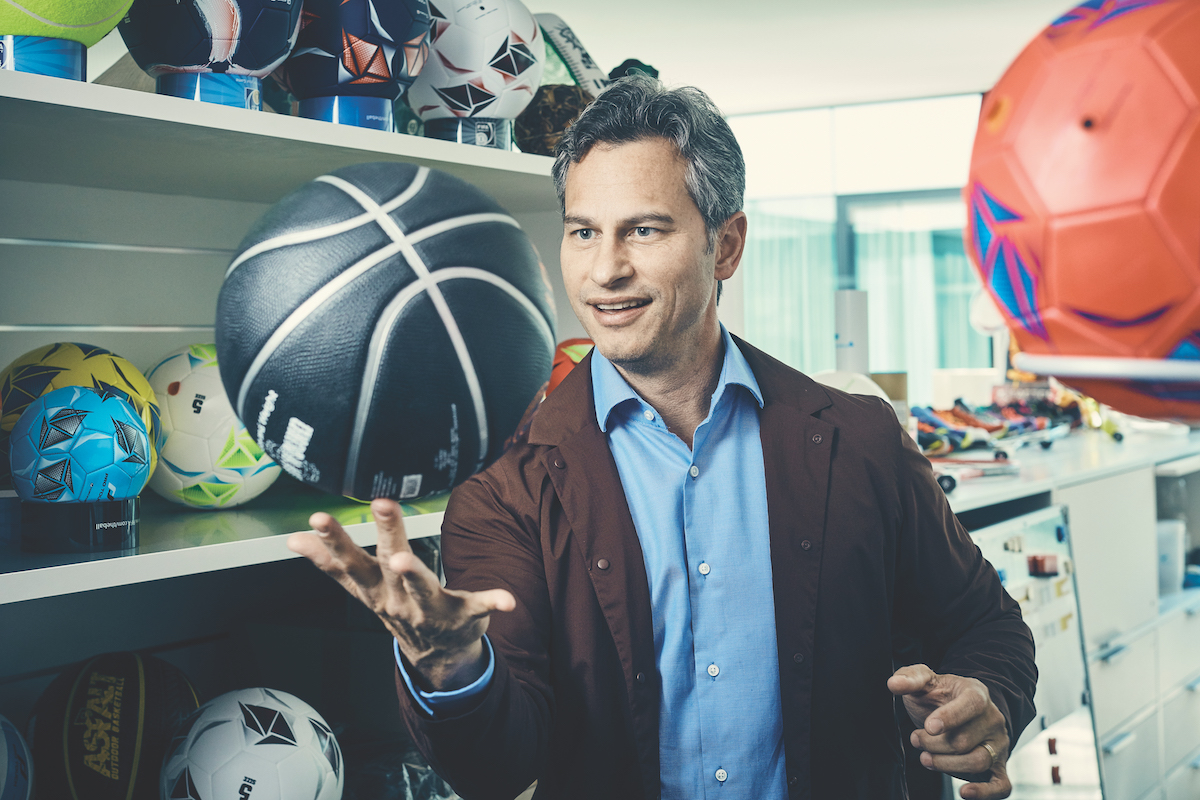 Germany and France are the two most significant markets. "In Germany, we have more locations than the Deutsche Post," he says proudly. Appointed CEO in September last year, Victor acknowledges that the past decade has been a period of great transition for the company. "Ten years ago, it was good enough to offer a lot of different categories of sport at, let's say, a middle level." Then, he says, the experts arrived. "They started taking business away because we were not offering a high enough level of service."
Fast facts:
Victor grew up in the US playing football and tennis, but says that today his passions are cycling and ski touring. He also runs and hikes.
Better instore service at Intersport
Victor is off to a flying start as Intersport rises to the challenge thrown down by these pace-setting speciality stores, online pure players and vertical chains. Its network of predominantly franchise-operated bricks-and-mortar stores is undergoing an extensive transformation. "What will differentiate us and make a great consumer experience is the expertise of our staff and the services we provide instore," he explains.
Take running, for instance: "Housed inside each Intersport store will be a running speciality store, so there will no longer be a need to go to the small running store down the street or across town. We will have the complete range of products, from the affordable all the way through to the best in class. Our staff will be true runners, who run 10k's and marathons, who are able to coach and advise customers on what to purchase. We will offer services such as running analysis and customisation of foot beds, for example."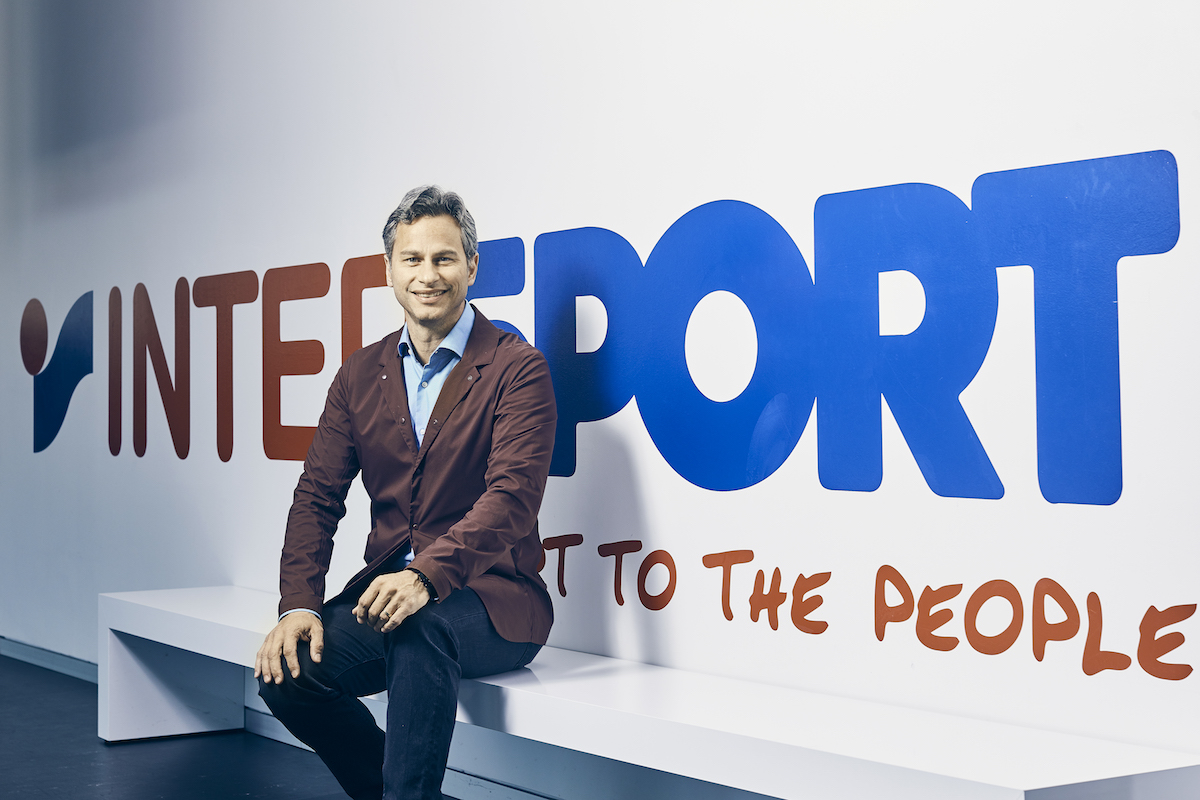 Victor says to expect the same for other categories as well – outdoor, tennis, and football are just the few he names. "We're also changing the way we merchandise in the stores, to combine the expertise of sports with the visual appeal of fashion. We don't simply want a bunch of product hanging on the walls; we want it presented the way you would see in a fashion store," he explains.
Omnichannel customer experience
But that's not the only opportunity Victor has spotted for the company to differentiate itself from the competition. "We could talk about digitisation," he says, "but we look at it more as omnichannel. Many retailers use the word, but the fact is very few have the physical store footprint to really bring it to life. But we have more than 5,000 stores around the world," he explains.
The first piece of business is to have the best online shopping experience for the sports consumer.
Running parallel to the retail renovations is a revitalised ecommerce offering that the company plans to roll out across Europe in the next 2 years. "The first piece of business is to have the best online shopping experience for the sports consumer," he says. He admits competing head to head with the likes of Amazon and Zalando will be a challenge. "But what makes us different is this omnichannel component. And, for us, that means offering services such as order online, collect in store. Or buying in one store and returning to another," he says. 
Intersport maintains pole position
In Scandinavia, where this improved digital offering has already been launched, click-and-collect rates are between 30% and 40%, according to Victor. France and Germany will be next to see the upgrades. "It's proof that this omnichannel approach offers our consumers meaningful benefits," he says. "We believe it will drive a significant amount of research online, purchase offline. At the end of the day, 80% to 90% of business still comes from our retail stores.
"We finished the last financial year with €11.2 billion in retail sales around the world, which translates to growth of about 2% to 3%," he continues. "Our target, however, is to have annual growth of somewhere close to 5%. So we need to improve our ability to grow, and the strategy to do this is absolutely based around building our core business in Europe."
Victor calls this digital and retail approach the key building block to facilitate this growth and to ensure that Intersport continues to maintain pole position among sports fans around the world.