For more than 30 years, Luhai Holding Corporation has been the leading brand for tyre valves in Taiwan. Its product has been sold worldwide, covering five continents and 90 countries. Asked how he has kept up this success for such a long period of time, CEO Chin-Lu Wu says he has stuck to two fundamental principles of any good business – a quality product and meaningful relationships. The CEO Magazine spoke to Chin-Lu to find out if the formula is really that simple, or if there is more to business than meets the eye.
The CEO Magazine: Tell me, Mr Wu, what is the secret to success in business?
Chin-Lu: Sorry to disappoint you, but there is no secret. We've just been
building a very good foundation over the years, and our company structure
has had plenty of time to mature. We've now been an established company for more than 30 years. I know the industry in great detail and have many fantastic relationships with the people in it. They are all very professional. There's nothing more to it than that.
So there isn't any unique way in which you approach your relationships with customers and suppliers?
Not that I'm aware of. The relationships with our suppliers have been built slowly over a long time. Price is not their most important concern. It is their ability to provide quality materials at the right quantities with the right specifications. Luckily, we already have such a big volume of stock and materials from our suppliers that we don't need to worry about reaching the economic scale required to meet demand.
Given your business hinges on the quality of your product, how important is having a global patent to running your business?
The tyre valves that we send over to China have been in the market for more than 100 years, so the patent has already been expired for a long time. Regardless, it's relatively easy to make a tyre valve, but not everybody can make a quality one and offer it at a good price. Providing quality at a good price is the most important thing in this industry, not having a patent.
You've mentioned before how you never give up on your brand. What do you do to make sure the brand is represented in the best way possible?
A few things. Our logo is simple, recognisable and on all of our products. It's a red
hexagon with the letter H inside it. But having a good brand is pointless unless there is a good product to represent that brand.
Second, the company needs to have a deep understanding of the image that management and staff want to bring to customers and suppliers. Most of our customers have a high amount of market trade.
It is therefore crucial to make sure our delivery is on time, the quality is good, and, if something bad happens, that we are there to deal with the situation. Attending to customer feedback is incredibly important.
What measures do you take to ensure that your tyre valves are the safest in the market?
There are three dimensions. The first is obviously maintaining a high-quality production facility. The second is to have good materials. The third is to have good internal control processes for all production.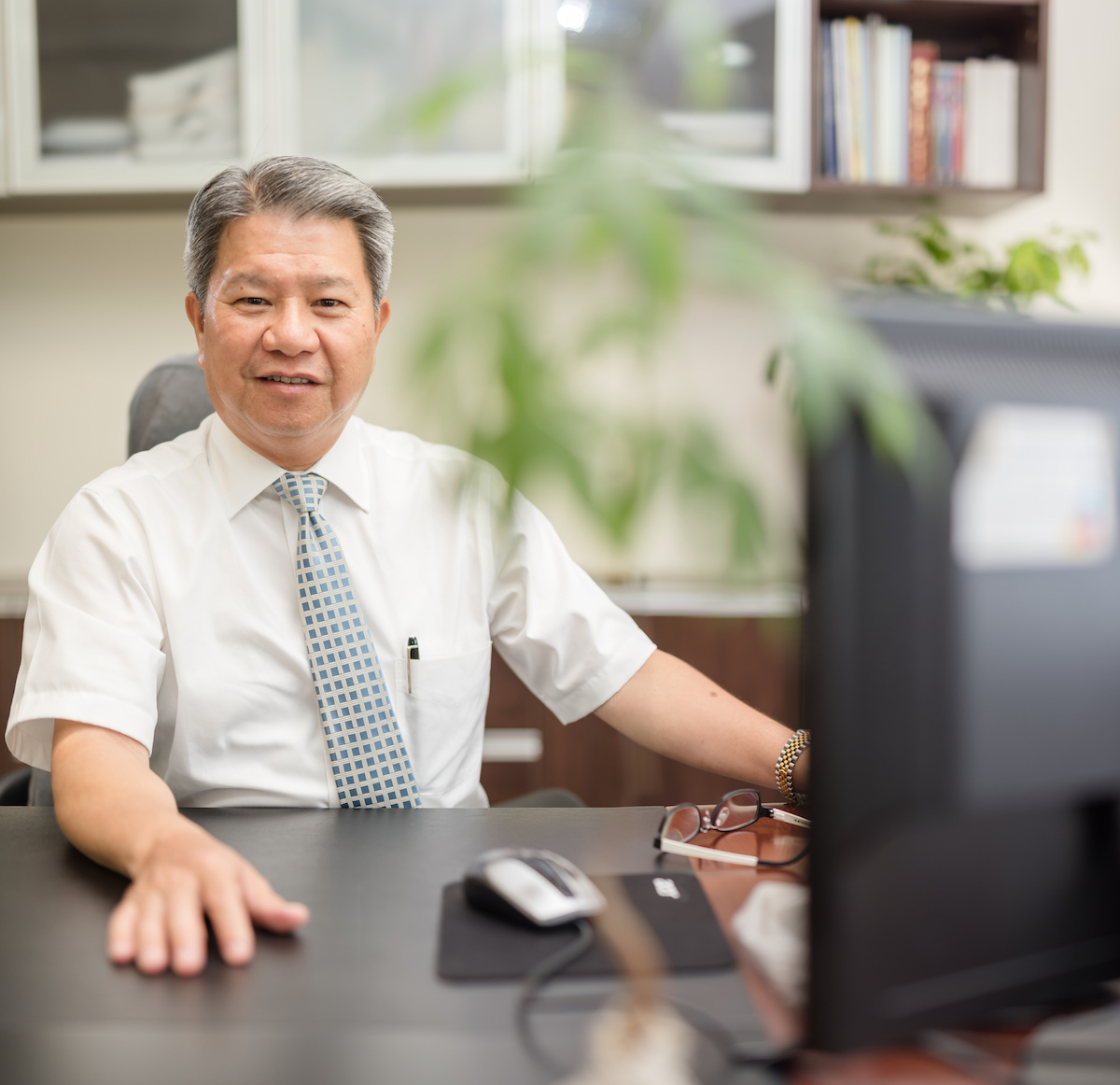 Due to these processes, we can pump out quality product on a large scale. Out of one million tyre valves, less than 50 turn out to be faulty, so that's under 50ppm of wastage. That's an incredible success rate.
You've had success over such a long time. How will you ensure that it continues into the future?
Even though we already have the highest market share for tyre valve products globally, we need to keep growing for the next five to 10 years. We are trying to enter different markets where we can grow. For example, a lot of products from the American car engine companies require many fine machine metal parts.
There is also plenty of demand within the automotive industry for good rubber parts. But most importantly, it's just about keeping our employees happy. The people in our company don't just work for the salaries. We need to make sure our employees are proud of working with us.
It sounds like you're the consummate professional in your work life. What do you do for fun in your spare time?
I've already travelled overseas three times this month, so with the little leisure time that I do have, I enjoy playing golf early in the morning. It's also really important that I share time with my family. After golf, I go out with them in the afternoon to do different activities like hiking and then find a restaurant and have dinner together.
Are you sure that being successful in business is really that simple?
People in my sort of position might say otherwise, but it really is. I'm one of the major owners of this company, and I just do everything a professional should. Regardless of whether it's a private or a public company, everything is done transparently. It is the same with all of my colleagues as well.
When I finish my work, I try to spend as much time as possible with my family. Running a successful company means you have a public life, but I also have a private life that is as far from that as possible. It has been like that from the beginning, and it has served me well for more than 30 years. I'm a very happy man.