From the beginning, Ajay Khanna was inspired by Herbalife's focus on helping others achieve good health. Despite being the Vice-President and General Manager of Herbalife India for nearly 10 years, he hasn't lost sight of that original motivation.
"I saw a different kind of an opportunity," says Ajay. "Partially, it was because of the focus on wellness, changing people's lives and being healthier. It's a good cause and, to a degree, it was also a bit about changing my own lifestyle. Overall, it was a combination of both things that helped me to decide to move to Herbalife."
Herbalife is a nutrition company, selling health and wellbeing supplements, weight management and personal care products in more than 90 countries. Supported by nearly 8,000-strong core staff, the company distributes its products through more than three million independent associates, who sell Herbalife's products and earn a commission for themselves.
Innovation strategy
"It's a distributor-run organisation and a distributor-focused organisation," Ajay says. "We're continuing this distributor-focus but there are opportunities for us, especially in India, when we look at people who want to use our products but do not necessarily need the business opportunities. Why deprive them of good nutrition? That's why we launched the 'preferred customer program' in 2017, allowing customers to directly access our products through our distributors.
Herbalife India has also made other innovations for its Indian market, adapting itself to domestic tastes and preferences. This is what Ajay calls the "Indian palate". Unique to Herbalife India are energy drink flavours such as lemon, peach, ginger, cinnamon and cardamom. Mango, too, is immensely popular, and therefore was a flavour deemed necessary for Herbalife India.
"When we entered the market around 18 years ago, mango was a flavour we made specifically for India," says Ajay. "When we wanted to expand the range of our energy drinks, the suppliers asked us, 'Why don't you look at peach?' and 'What about ginger?'. It's because these are particular to the Indian market. The suppliers gave us the ideas, and we adopted them."
"One of our most significant innovations was our access point strategy. From a modest beginning in 1999, our products are now available across more than 450 locations in India. We are quick to identify the growing awareness of good health in these cities. This strategy of identifying specific locations with an increasing interest has catapulted us to be top-of-mind among consumers," adds Ajay.
"The suppliers gave us the ideas, and we adopted them."
Nurturing relationships
Indeed, Herbalife India places a great deal of importance on its suppliers. That said, Ajay maintains that he would not call them suppliers. Instead, he calls them partners. Ajay sees the relationship between the company and its partners as a mutually beneficial one.
Herbalife listens to their advice, as evidenced by its introduction of various flavours to cater to the Indian market. At the same time, Ajay ensures that the dialogue goes both ways; Herbalife provides its partners with many ideas for improvement.
It's a comfortable relationship, according to Ajay. "They are part of our day-to-day activities. And when we interact with them, it's like interacting with a family, whether it be about product development or something else… They give us ideas about what is trending in the market."
There is a wide array of partners who work with Herbalife India, and they assist with all the company activities, even staff events, and Ajay values them highly. "There are partners who supply the products to us, and partners who work with us to deliver events," Ajay says. "We also have large events to train and motivate our distributors, which are integral to Herbalife."
"Of course, how can I fail to mention our employees," adds Ajay. "It's definitely their commitment, determination and passion that motivates me and them to go the extra mile". Rewards, awards, recognitions, staff get-togethers with families and an open communications channel are just some of the initiatives that ensure the company's employees stay motivated.
This attitude also shows how important the happiness of its employees is to Herbalife. The relationship the company has with its partners mirrors the dynamic between all echelons of the company. The degree to which the company truly exemplifies communication runs right down to Herbalife India's staff level. There is no barrier to expression since, as Ajay recognises, you can never predict where the fresh, young talent is going to emerge.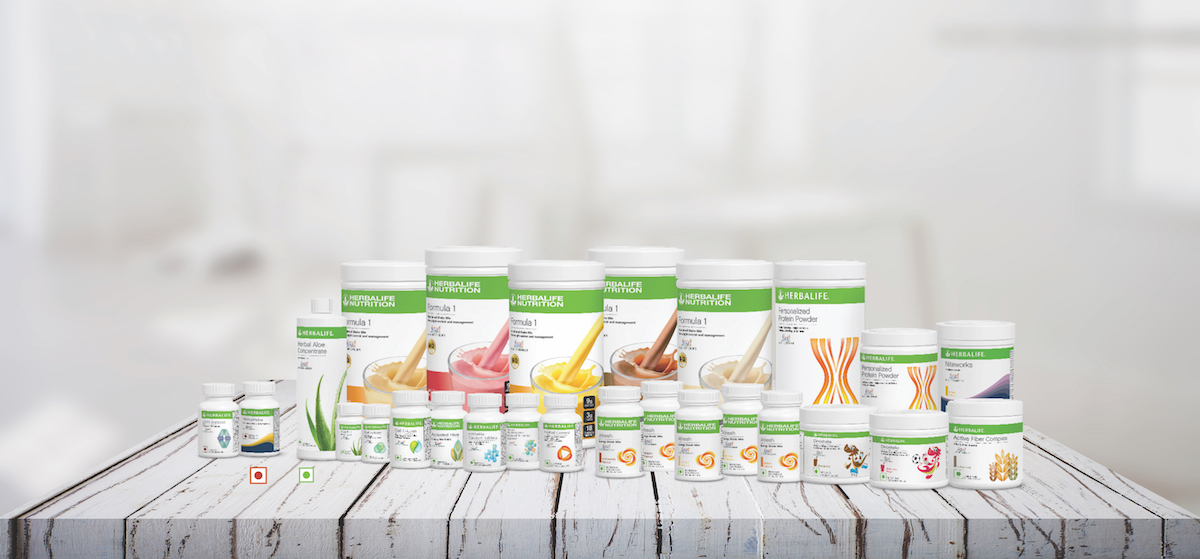 Growth and future directions
"The reason we have been continually growing for the past nine years is that we have opened the communication channel," he says. "I want the team to clearly communicate with everyone, and not just with the key business players or contributors. You never know who's going to be the next rising star in this business. That's the whole strategy and philosophy I believe in – to have open communication across the board, with employees, and with associates/distributors.
"Based on the kind of contact you have with customers and distributors, every day is a process of new learning for us, especially in this industry. I tell my team to interact with people. Learn from them. Try to adopt the best practices and make changes in your life to help you be better. Don't be afraid to try new things and learn from others."
"Every day is a process of new learning for us in this industry."
Ajay places this much significance on the growth and satisfaction of his staff because it's the only way Herbalife can grow as a company and keep up with the market. His plan for the future is twofold: to focus on the customer by providing a better-value product, and to focus on the staff by continually developing and training them. "Price and competitiveness, that's what I'm looking at for the Indian market," says Ajay. But before anything like that can happen, he strongly believes his team "needs to be geared for customer relationship management".
Once Herbalife India starts to move in this direction, the company can truly commit to the mission that Ajay believes in, the one that originally inspired him to take on the role of vice-president and general manager. Indeed, he believes it is this vision – helping people be healthier and happier – that differentiates Herbalife from its competitors. "The first major difference is that we are a company that focuses on nutrition. We have set our attention on the wellbeing of our consumers.
"When I look at the next generation coming in over the next 10 years of this company, they're laying the foundation that allows people to live life to the full," says Ajay. Herbalife's products and culture reflect the strong belief that people truly have the potential to live an amazing life and further reinforces the purpose of making the world healthier and happier".