When Alan Chan assumed his current role in 2010 as the CEO of Birdland, the company operating the KFC franchise in Hong Kong and Macau, it was caught between a rock and a hard place. Revenue was low. Debts were bad. Birdland was haemorrhaging money. "We were at the edge of bankruptcy," recalls Alan. "The biggest problem was that all the restaurants were badly run."
Even worse, Hong Kong locals perceived KFC as a chicken-only restaurant. In response, Alan brought in a new strategy called 'Chicken and More'. Fried chicken was still the mainstay of the menu, but it also aimed to offer more options to customers. But Alan knew there was no point in offering 'more' if it couldn't be clearly defined, otherwise it would just be offering options that were either irrelevant or made no sense at all.
Alan Chan begins the transformation
"First of all, we decided to include a couple of things like dessert and soft-serve ice-cream. I think coming to any restaurant, dessert and soft serve is always a good complement to it," Alan says. "Another thing is that when customers come to KFC, they want chicken as the excitement, but, on the other hand, they want some staple for stomach-filling purposes."
In Western countries, staples that normally complement a Big Mac or Zinger Burger would include items such as French fries, coleslaw or mashed potato. But in Hong Kong and pretty much the rest of Asia, the main staple food is rice. "Years ago, my predecessors at KFC tested out rice to go with chicken," says Alan. "It turns out it complements it very well and is common, not just in Hong Kong but in KFCs all across Asia – like in Vietnam, the Philippines and Malaysia."
Further, KFC introduced a breakfast menu that currently accounts for around 10% of the Hong Kong and Macau business. Part of the reason behind the decision, according to Alan, was due to the ease in being able to tie in rice and chicken with breakfast as a whole. The breakfast menu consists of two main categories. On one side are the chicken hamburgers, while on the other side are the entrees, such as scrambled eggs, toast and a piece of chicken.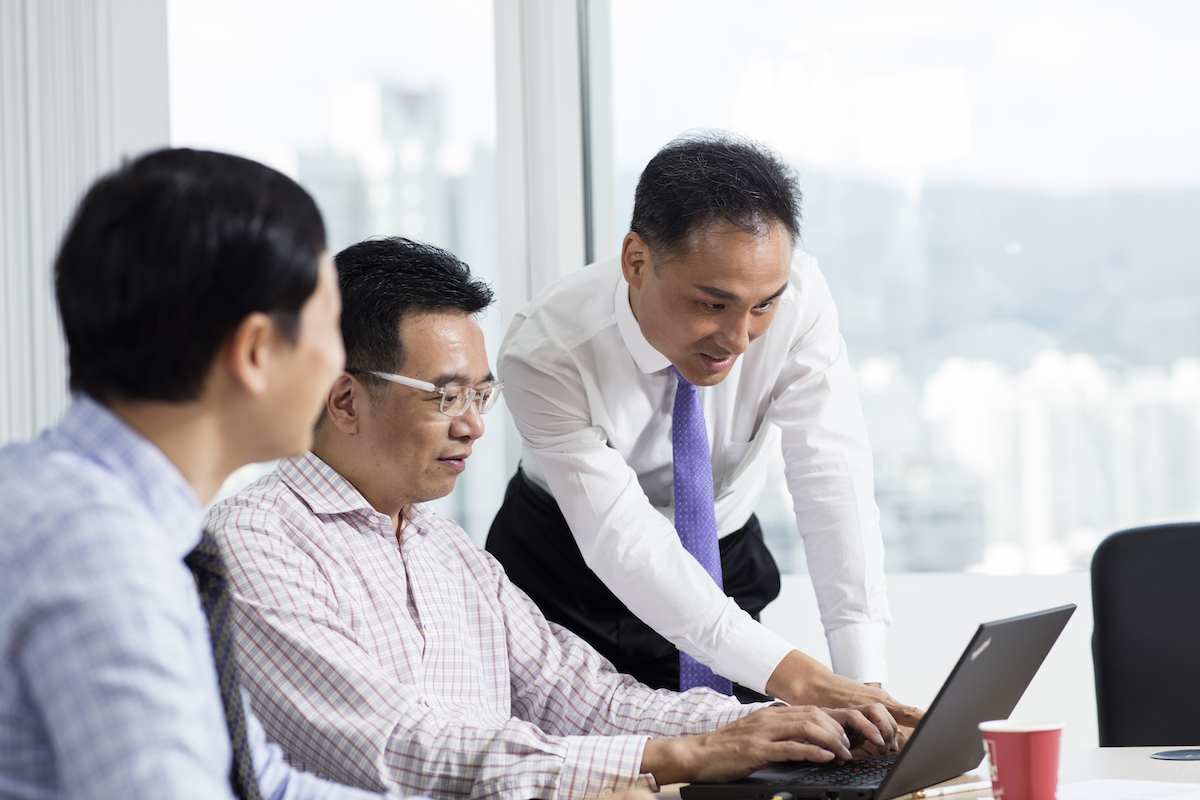 "When you look at our menu, we serve entrees, we serve hamburgers, but predominantly most of the menu items are entrees with chicken fillet and a hamburger with a chicken patty," Alan says.
As well as making sure the menu was tailored to Hong Kong tastebuds, another key factor behind KFC's turnaround was ensuring that its pricing remained competitive. "When I first came to KFC, it was way too expensive compared with McDonald's. KFC products were 15% more expensive than those of McDonald's, even though, from the customer's point of view, McDonald's and KFC are essentially the same."
Taking it slow
But Alan didn't immediately reduce the prices of all KFC products. Rather, he put a hold on any future price increases to make sure that all of its competitors caught up. "Right now, I can say KFC is at least on par when it comes to menu pricing. Some of the items on the menu are even cheaper than those of McDonald's," he says.
In three years, he was able to practically close the price gap between KFC and its main competitor. In addition, there was also a complete overhaul of KFC's operations. That included finding the right people as well as "letting go of some really bad people" in order to boost morale.
Fast facts:
In early 2017, KFC Hong Kong released the 'Chizza', a pizza consisting of a fried-chicken crust with ham, pineapple, mozzarella, tomatoes and cheese sauce as toppings.
A more personal approach
But in an organisation with around 3,000 employees, properly engaging with all of them face to face would be next to impossible. Alan needed to adjust his approach. Instead of spending one-on-one time with all employees, he narrowed his one-on-one engagement to just the full-time employees. "2,500 of them are part-time students and housewives, while 500 of them are full-time," he explains.
The more personal, individualised approach also applied to suppliers: people like PepsiCo General Manager for Foods and Beverages in Hong Kong, Simon Wong, whom Alan has known for the seven years since he joined KFC. Then there is Oriental Engineering, a family-owned business run by two brothers whom Alan has known for 25 years, from all the way back in their McDonald's days. They now supply the soft-serve ice-cream machines and are developing new ideas for soft-serve for KFC.
Part of treating suppliers as friends is making sure they also make money out of the business relationship, something that Alan says he learned from McDonald's founder, Ray Kroc. "One of Kroc's biggest concepts that struck me was that, in managing the supply relationship, he always made sure the supplier made money first before he got his," he explains.
"I always make sure my suppliers make a decent margin out of doing business with me. I never ask them to take an unreasonable price cut. Instead, I ask them to give me quality: quality food, quality ingredients. But in turn I make sure they have a reasonable margin to survive."
But whether it would be a major supplier or a housewife working part time at the front of the restaurant, Alan would rather have people call him by his first name. "It's very common in Chinese society to address your boss as 'Mr Chan'. I refuse to have people calling me 'boss', or anything like that. I insist on them calling me just 'Alan'. I just treat them as my friends," he says.
Hamburger University isn't an institution dedicated to teaching people how to flip burgers. Nor does it bestow bachelor's and master's degrees in Big Macs. "It's more like a corporate training facility aimed at all McDonald's employees," says KFC Hong Kong and Macau CEO Alan Chan. "They teach people all the way from restaurant management to more advanced management classes."
From 1994 to 1996, Alan spent two years at Hamburger University as a 'Professor' during his time at McDonald's. "They call us 'Professor', but we are not real professors," he says. "We are more like instructors, teaching classes there." But fret not, the place is not trying to diminish the value of tertiary education.
In fact, its selection rate of 0% at its Shanghai campus makes the institution more exclusive than Harvard, and the American Council on Education states the one-week course can count as credit towards an associate or bachelor's degree at more than 1,600 US universities and colleges.
The first Hamburger University 'campus' opened in 1961 in Oak Brook, a suburb in the west of Chicago. Since then, another six campuses have opened in Tokyo, London, Sydney, Munich, São Paulo and Shanghai, and more than 80,000 restaurant managers, mid-managers and owner-operators have 'graduated' from the facility.
Perhaps surprisingly, Alan did not learn this approach from his 20 years working his way up at McDonald's. In fact, he learned it from the two years he spent between McDonald's and KFC, working at Triple O's, a Canadian fast-food franchise. "In Triple O's, I only had around 200 employees, which meant I had the opportunity to work with them every day and develop a more intimate professional relationship," Alan says. "I found that approach also worked at KFC."
Immediately after graduating from the University of Hong Kong with a degree in history and political science in 1987, Alan's experience in fast food began at McDonald's. Joining as a restaurant manager trainee, he opened the first restaurant in China in 1990, and spent two years teaching future restaurant managers at Hamburger University, the major corporate training facility of McDonald's, before leaving as vice-president of McDonald's Hong Kong in 2008. "I left McDonald's because I thought I had worked with the brand for too long," Alan remarks. "I just wanted to take a break."
Whereas McDonald's was already an established worldwide chain, and resourcing issues there are usually minimal, it was a very different situation at Triple O's. Alan had to oversee the day-to-day: whether the shops ran to time, whether he had sufficient cash to pay bills, or whether he had enough revenue for the next few months to cover all expenses.
"I think the biggest lesson I learned at Triple O's was that I had to roll up my sleeves. You work hard every day and you have to be a real entrepreneur to run the business, because it is so small. It really helped me to find a missing piece in my career as a manager or as a businessman," Alan says.
"When I came out of Triple O's after 20 years at McDonald's, I think I had the best of both worlds. I had the experience of running a big corporation and, on the other hand, that of being a real businessman working on the very detailed stuff."
I had the experience of running a big corporation and, on the other hand, being a real businessman working on the very detailed stuff.
In creating the most effective strategy in managing people, Alan also drew inspiration from the book Gung Ho! by Ken Blanchard and Sheldon Bowles. Most notable in the book, according to Alan, was how it encapsulated employee turnaround within an organisation in three Native American lessons: The Spirit of the Squirrel, The Way of the Beaver, and The Gift of the Goose.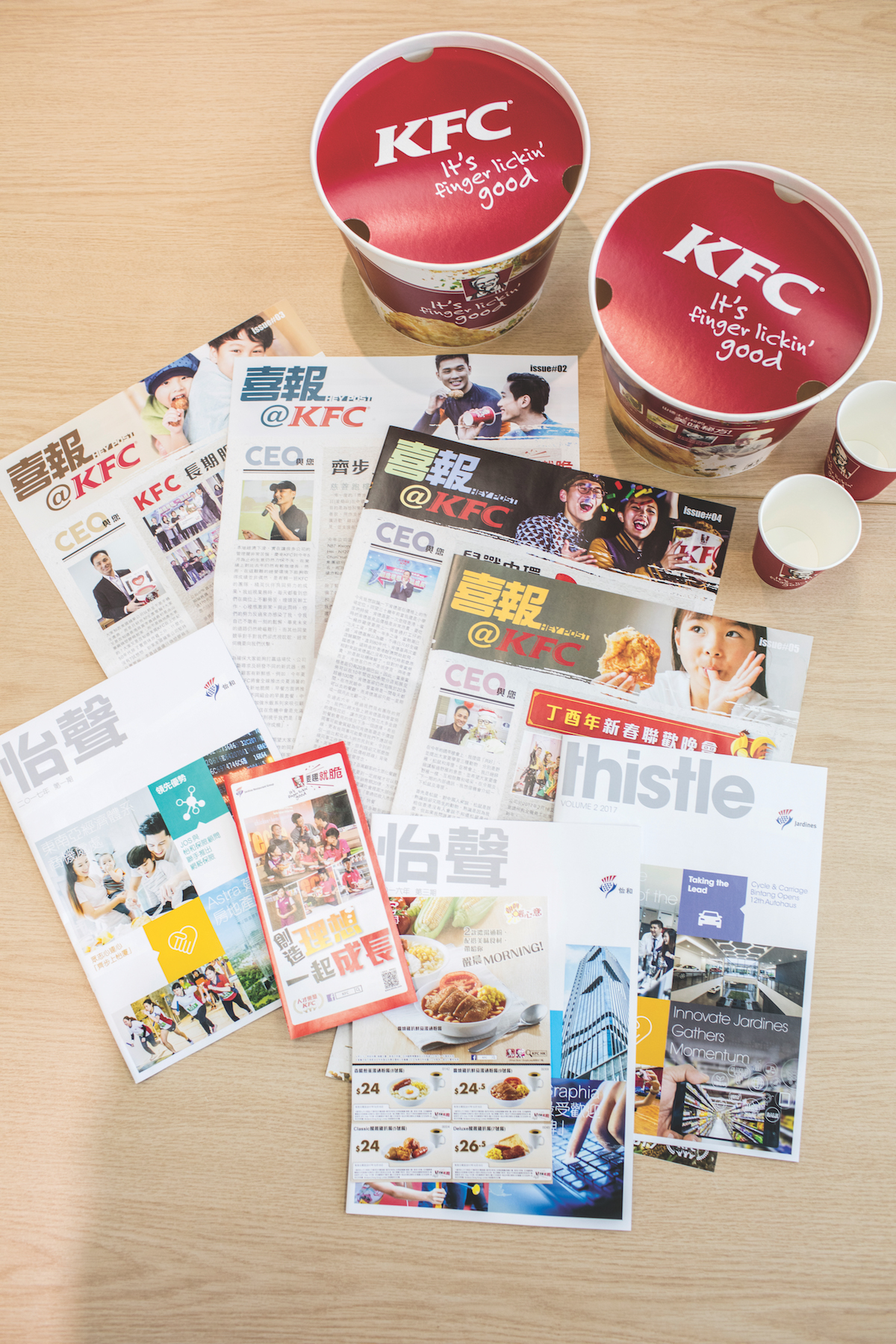 "The squirrel represents focusing on what matters the most in work, the beaver represents managing the necessary processes in achieving the goals, and the goose represents working as a team and cheering each other on," Alan summarises.
The squirrel, the beaver and the goose
Over the seven years he has been at KFC, Alan always talks about the three animals in workshops he hosts for employees, and tries to embody the spirit of those animals within the company. Now, according to Alan, 'the squirrel', 'the beaver' and 'the goose' have become common language in the company.
"When you find some people are not behaving properly, most managers would tell them, 'Please focus on what is important,' " he notes. "We don't say that. We just say, 'Okay, be a squirrel,' and they immediately get it."
Alan is well aware that, when someone makes it to the top, it can be very easy for them to have "some ego". The experience at Triple O's, however, taught him the importance of humility; that it is okay to not know everything and direct people, but to inquire and ask questions. It has helped to keep his ego in check, something that arguably he might not have been able to do had he gone straight to KFC from McDonald's.
Alan thinks KFC now has more humble people than arrogant people, certainly many more than when he first moved there, and that it is something all C-suite professionals need to seriously consider if they want to successfully run a business. "All the wisdom is actually out on the floor. It's not in my office. I just need to go out and ask the best questions, so I can provide the best solutions for the people," he says. "I think this magic has helped me to turn around the business. Being humble, I think, is very contagious."
Community engagement now a focus
Alan also recognises that McDonald's has been doing a much better job than KFC on the community engagement front. So last year, KFC started a food-donation program in partnership with Food Angel, a Hong Kong charity that helps the underprivileged by providing lunch boxes and dinner meals. In addition to donating food, it is also sending some of its employees to volunteer in the Food Angel kitchens. Through such programs, Alan hopes KFC can form a more meaningful connection with the Hong Kong people.
"Moving forward, I hope to expand this network to include more charity organisations in the program," Alan says. "For the time being, I'm still searching and thinking about what else we can do. But the overarching direction is to reach out to the community to serve people."
Birdland currently operates 71 KFC outlets, 66 in Hong Kong and five in Macau – way behind McDonald's, which has 240 outlets in Hong Kong and 28 in Macau.
"We have one-quarter of the number of McDonald's outlets, so we're extremely underrepresented in the market," says Alan. "We want to undertake an aggressive growth plan where Birdland will open at least 50 outlets over the next three years."
Getting the basics right
Most importantly, Alan believes, KFC's turnaround in Hong Kong was all about getting the basics right: serving good food fast and providing a hygienic and clean environment for the customers.
"All of this sounds very basic but, to be honest, KFC back then was way under that kind of standard," he concludes. "But through the experience, I think I've proven to myself that I can handle any tough situation."