McDonald's is undoubtedly one of the largest and most recognised fast-food chains, with more than 36,500 restaurants worldwide. CEO of McDonald's Pakistan (Siza Foods) Amin Lakhani has worked at the company for more than 20 years and is proud of the fact that he worked his way up from the restaurant floor.
"I learned the business from the bottom up: from mopping floors and cleaning the lobby to cooking French fries, dressing burgers and serving customers," Amin tells The CEO Magazine.
He says having done those jobs gives those in senior positions a better understanding of the business. "At McDonald's, you can't suddenly say, 'I'm the boss' one day because you wouldn't know how the restaurants are run," he explains.
"Once you actually work from that start – mopping the floors, cleaning tables, making the French fries – you know exactly how things are done. You know how to set the air-conditioning, for example, because the kitchen gets very hot.
You know that you have to wear gloves and a cap and have to be careful not to shake hands with people when handling food. You have to make sure you use hand sanitiser every 30 minutes and not touch your hair or your face. And if you do, you have to go and wash your hands. These may be small things, but they are critical and you can only appreciate them if you have done them yourself."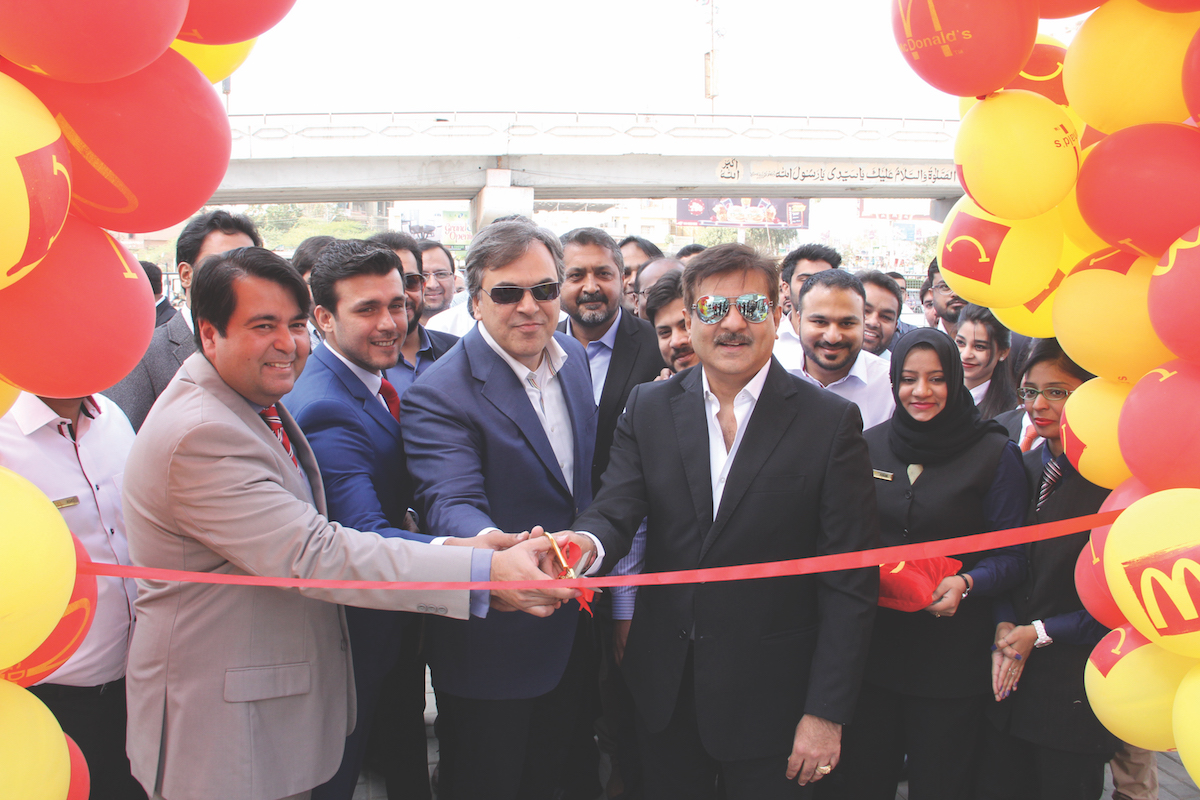 Once you actually work from that start – mopping the floors, cleaning tables, making the French fries – you know exactly how things are done.
Despite his role as CEO, Amin is not above doing the same tasks he expects his staff to do. "If I walk around outside the restaurant and see rubbish lying on the floor, I pick it up and throw it in the trash can.
It's not like I wait for the janitor to come," he says. "I've worked with a lot of my team cleaning floors, getting the bags, getting the boxes from the freezer, and putting things back. There's nothing that you do that's below anybody's dignity. This is the dignity of labour. Everybody can do everything. If I can go and clean a toilet, I expect anybody else to be able to do it too." Amin adds that setting this example builds loyalty and camaraderie between him and his team.
A mantra of equality
Amin believes in equality among his workers, saying that there are "no VIPs" in the company. "When I go to the restaurant,I stand in line. I'm not going to cut in, go up to the front and say, 'I'm so-and-so.' " Amin recalls how this behaviour influenced his daughter.
"When my daughter was eight or nine years old, she wanted to stand in line and buy the food like everybody else," he says. "Some of my colleagues in the restaurant called me up and said, 'Your daughter's here. Should we give her table service?' And she said, 'No, thank you. Dad, I want to stand in line with everybody else.' And I think that is the most wonderful thing. It gives the right message to everybody in the system – that everybody's equal, everybody works hard, and you get treated properly as a result."
Everybody's equal, everybody works hard, and you get treated properly as a result.
Moreover, Amin believes in gender equality and has brought that to his business. "Before McDonald's came to Pakistan, young women would work in restaurants but they worked mostly as the maître d' or hostess – there were no women working in the restaurant, shoulder to shoulder with everybody else," he says.
"We changed that completely. We have women in all sorts of jobs – as restaurant managers or working in HR or training roles. This is one of the things that is extremely important in Pakistan and also one of the things I am proud of."
Back in 2011, McDonald's Pakistan received the Golden Arch Award, which is given on the basis of outstanding quality, hygiene and cleanliness, a strong focus on customer service, and a positive contribution to the brand's success. Amin attributes the win to his employees.
"They are great people and they work really hard," he says. "The most important thing for us is that our people are well trained by the time the restaurants open. I think one of our strengths is our people and how we all love the brand, which is why we all work so hard."
Is McDonald's different in Pakistan?
CEO Amin Lakhani explains that food in McDonald's Pakistanis comparable to other McDonald's around the globe. "People come to McDonald's because they want to eat McDonald's food. They're not coming there to eat karahi [!curry!]," he says.
"It's not like we have to introduce something new or something customers might not want. I mean, we have a range that is slightly spicier because people want spicy food, but in Pakistan we eat chicken, beef, fish, beefburgers, cheeseburgers, everything."