When Ramakanth Akula decided to end his tenure at Nippon Paint, his next career move took him to a completely different sector: aquaculture. Now the CEO of shrimp feed company The Waterbase Limited, Ramakanth says he was drawn to the business because of its legacy. "It taught the whole Indian community how to approach aquaculture in a very organised way," he tells The CEO Magazine.
"Its biggest contribution has been its technology, training and talent base." With Rs332 crore in revenue and around 407 tons of shrimp exported in the FY17 alone, the business has carved itself a place as one of India's leading shrimp feed companies, especially after enduring some of the biggest challenges to hit India's aquaculture industry.
Waterbase was incorporated in 1987 as a subsidiary of the Karam Chand Thapar (KCT) Group of diverse businesses. It began as an integrated aquaculture company with a plan to grow, process and export shrimp.
"It was initially conceived to be an export-oriented unit so to support farming we set up a hatchery, feed plant and a processing plant," Ramakanth says. "Initially we had no intention to sell our feed to others in the local market."
But shortly after commencing operations, several shrimp diseases began affecting the industry, which drastically reduced supply. Added to that were other issues including perceived water contamination, conversion of agricultural lands for aquaculture use and the Indian Supreme Court looking to ban the industry altogether due to environmental concerns.
Ramakanth Akula decides to downsize, not exit the industry
"With all these issues working against the industry, a lot of corporates exited," Ramakanth recalls. Rather than give up altogether, Waterbase decided to downsize. "We progressively scaled down our farming activities within a few years of operation and soon the hatchery operations too came to an end."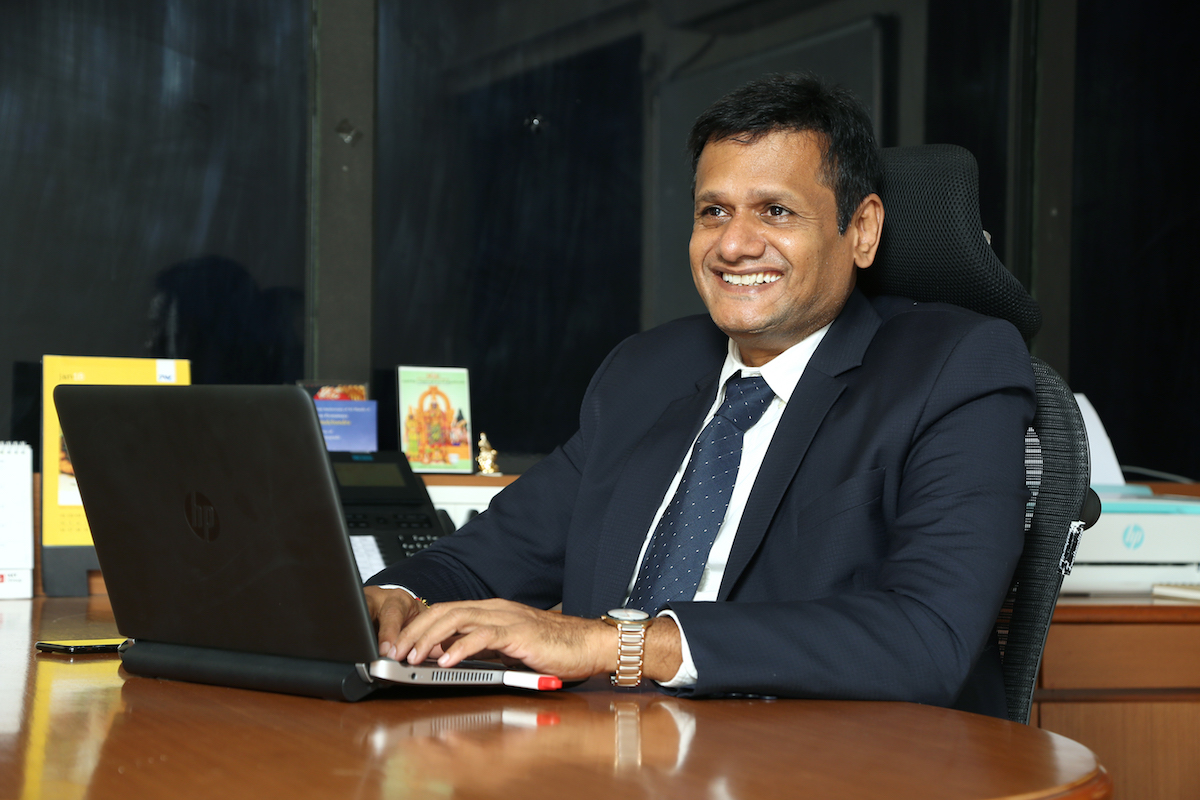 The company still had facilities to manufacture shrimp feed and process shrimp for export but it continued to suffer losses largely on account of processing and export business. "Waterbase was not in good shape at all," Ramakanth notes. "The shrimp production in the country was very erratic due to frequent disease outbreaks so we stopped the export business as well." The only source of income the company had left by that time was shrimp feed, which it sold to shrimp farmers.
New shrimp species equals new opportunities
However, a turnaround in the industry began when a new shrimp species – Liptopenaeus vannamei (white shrimp) – was introduced to India. This quickly became Waterbase's, and the aquaculture industry's, saving grace. Ramakanth says the company played a major role in convincing the Indian Government to introduce the native South American shrimp species.
"We finally got a clearance from the Government and, in 2009, we worked to introduce this species," he says. "This changed the game for the country. Before, India was exporting less than US$2 billion worth of seafood but, since 2009, largely on account of shrimp, Indian seafood exports are set to exceed US$6 billion in 2018."
The challenge for Waterbase was then reversed and it had to deal with a rapid increase in shrimp feed demand. After recouping its position in the shrimp feed market, the company hit the deck running to quickly transform the business.
"For 20 years, the company was on survival mode because the industry was suffering but we wanted to send a message that we had changed our image from a dormant company to an active one, and we were looking for exponential growth," Ramakanth says.
We wanted to send a message that we had changed our image from a dormant company to an active one.
When Ramakanth joined Waterbase in 2014, one of the first things he did was reinvigorate the corporate logo. "We had a very dull, unattractive logo, so to create some excitement and to send a message to all the stakeholders, I changed it," he says.
"Then we started changing the packaging, doing branding at the point of sale with new shop signage. There was a new marketing campaign that started two and a half years ago and the idea was to raise the entry barrier for competitors. If we remained where we were, we could never get a premium price for our products."
There were also internal changes at Waterbase; it started to run on SAP software and invested heavily in its human resources. "We started a lot of programs to attract talent and started putting standard operating procedures in place," Ramakanth says. "And the employees started appreciating the paradigm shift in the vision of the company."
Expanding into new markets
Waterbase also began to expand into new markets including Gujarat, West Bengal and Odisha, which delivered positive results for the business. To further differentiate Waterbase from its competitors, Ramakanth pioneered the idea of using technology to develop more specialised shrimp feed.
"Everybody used to sell shrimp feed with only basic data on how much protein it had and how many times it should be given," he says. "We started our campaign by saying our shrimp feed is functional. Not only does our feed help your shrimp grow, it also helps the shrimp's gut, which is very critical in keeping diseases at bay."
Following these efforts, the company was honoured by Frost & Sullivan with its Leadership award for product innovation in 2016. "All these initiatives paid off," Ramakanth says.
"We are now regarded as a company that has come back with a vengeance after the initial rout we had. A few of our larger dealers started their own feed manufacturing so we had to bridge that gap and started growing."
We are now regarded as a company that has come back with a vengeance after the initial rout we had.
Waterbase is now focused on growing the shrimp feed business. It is also making a foray into the hatchery business to provide the best-in-class seed (post-larvae) to its customers. With an operating model that has put the company back on track, Ramakanth says one of its main focuses is to continue educating shrimp farmers. "We are still seen as sectoral thought leaders in this industry," he explains.
"Even today, our job is not just to sell feed and go away from the market. We work with the farmers right from the day they stock the animals to the day they harvest, and give them the right guidance as required. These are the kind of value-added services we will continue to give our farmers."