Before moving into the quick service restaurant (QSR) industry, Sverre Helno found himself dissatisfied and longing for something more action-packed.
"I was working in car retail and, in my opinion, that is a very slow industry," he recalls. "It's very much driven by products and by the brands."
"It wasn't the kind of retail-driven business I wanted to be in. All my life, I've been in fast-moving consumer goods and I wanted to go back."
He found the hustle and bustle he had pined for when he became CEO of Norwegian company Umoe Restaurants AS.
Headquartered in Lysaker, it manages five brands, which include a quartet of globally famous QSRs and Blender, which has its own array of subsidiaries.
Overall, the group employs more than 9,000 staff across 400 outlets in Norway and Sweden.
"Restaurants are like groceries, fashion or sport," Sverre reasons.
"Things move fast. If something is lacking, you need to implement it and get it on shelves or in your store quickly. It's very proactive."
Sverre might enjoy the pace of the industry, but he is also clearly a thoughtful leader, pondering big picture issues such as the environmental impact of food production, the links between diet and quality of life and even the emotional development of the company's young charges.
The QSR market has been in flux in Norway recently, but Umoe has remained more than competitive, even as waves of new players have come onto the scene.
Sverre estimates there are now 8,000 restaurants in the country, with 1,600 opening in the past year and 1,300 shutting down.
"That is a big change because there is always someone who is new and who is starting with a great idea that is very much up-to-date.
"The biggest challenge is to keep up-to-date and compete with the new independent restaurants that are much faster to adapt because they have smaller systems."
"We have numerous advantages, but that is the biggest challenge."
One of the secrets to remaining relevant is having an extremely detailed understanding of customer preferences.
The company provides feedback questionnaires for each visitor and also runs focus groups and market research exercises.
The focus groups evaluate management and kitchen staff, as well as those who welcome visitors into the restaurants.
It's an exhaustive process, Sverre explains, with people from every age group and different regions of Norway and Sweden being surveyed to identify potential areas for improvement.
He says it is important to get some subjective feedback to complement the objective information from sales figures.
"The only thing you find out from your sales is what's selling and what is not."
"You never find out what you're missing, so you need a strong system for discussing that with consumers and to pick up on their expectations for what you should have."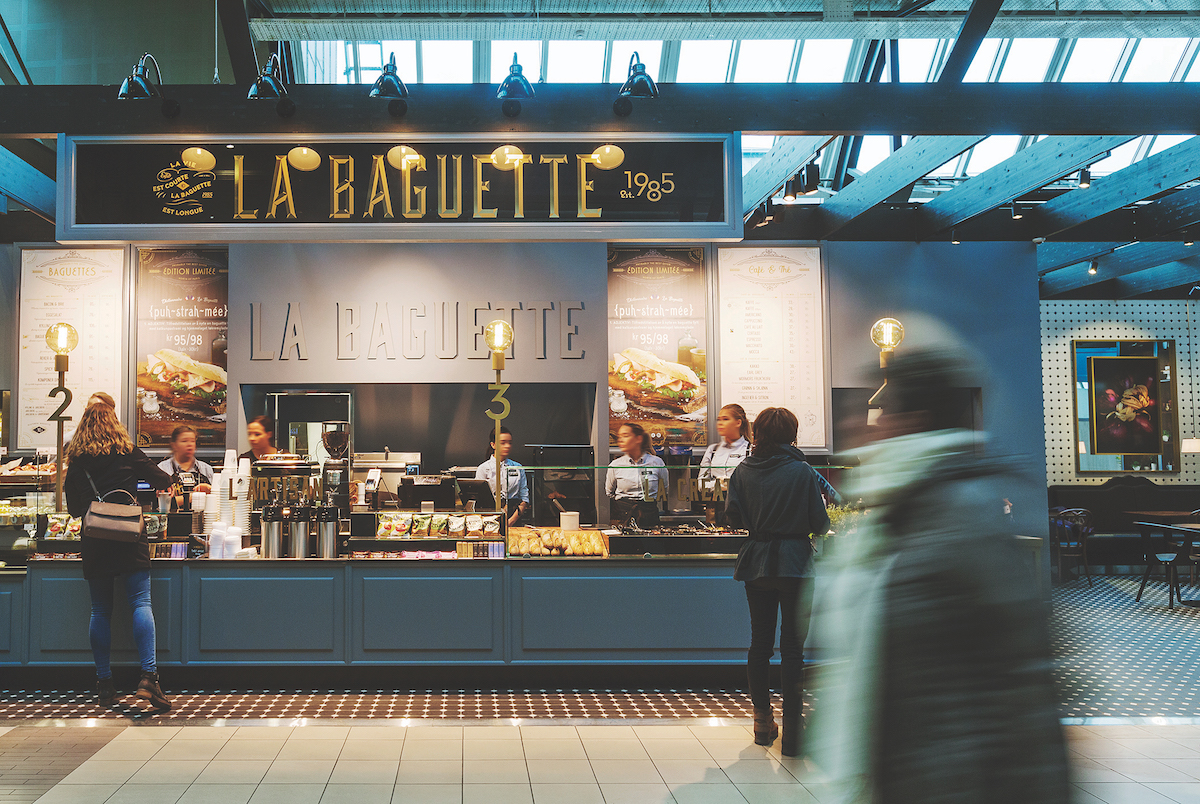 Sustainable innovations
An ongoing project at Umoe is ensuring its operations are as sustainable as possible, both in terms of reducing energy use and for avoiding food production practices that damage the environment.
There are plans for a standalone, solar-powered Burger King outlet. Other power-saving initiatives are already in place, like electric cars for Peppes Pizza's delivery service.
The company is also aiming to use electric bikes and driverless vehicles in the near future. Some of Umoe's roadside locations have been equipped with charging stations for electric vehicles.
Sverre says these facilities are aimed at the broader community and not just customers. "They don't have to eat, they can just charge up; that's okay."
The company has also been looking into reducing its use of palm oil, a widely used vegetable oil that is linked to large-scale deforestation.
"The oil itself is not a problem, but its production process is. Our producers have set up a system where we can guarantee the palm oil is not hurting the rainforest."
Another environmental issue is plastic usage, something Umoe Restaurants is conscious of. It has reviewed its value chain to find ways to reduce the amount of plastic used and to reduce disposables, both in the production chain and in restaurants.
It's another material the group is trying to move away from. As Sverre points out, if current consumption trends continue, there will be more plastic than fish in the ocean by 2050.
"This is emerging as a long-term problem. We are seeing whales dying because their stomachs are clogged with plastic. And submarines have found plastic 7,000 metres below sea level."
"The problem with this material is that it never goes away in nature. The pieces become very small, and at the end, you can't see it. It takes 1,000 years, but it is still there."
"It's in every water resource and that's why we end up with a lot of plastic in our own bodies. It's a problem in terms of human health, animal welfare and the environment."
To tackle this issue, Umoe has worked with multidisciplinary EAT Foundation to further the aims of the sustainable food production movement and promote healthy eating.
"It's about taking into account that everyone in our global population needs their fair share of calories, proteins and vitamins to stay healthy."
"It's a complex area, but we're working with the foundation to improve our value chain and our offering."
The company also works closely with its suppliers to further these values.
"We have a special relationship with our suppliers because we don't just buy and sell products, we buy ingredients."
"We sell the meal that results from using those ingredients in our production process. We have joined forces with our partners and know a lot about each other's role in the value chain."
"This means we have been able to find new and more efficient ways of doing things to reduce food waste."
Fast facts:
The brands behind Umoe
Through its subsidiaries, Umoe Restaurants has introduced a range of iconic quick service restaurants into Scandinavia. The company's subsidiaries are:
King Food Norway (has master franchise rights for Burger King)
American Bistro AS/AB (operates TGI Fridays)
Peppes Pizza
Starbucks
Blender (includes a number of different dining concepts including La Baguette, Pronto Pronto Café and Beach Club. Outlets are primarily located in airports and shopping centres)
Healthy food revolution
According to Sverre, the region has embraced vegetarianism, veganism and healthy food more than many other parts of the world.
"That kind of food is important to have on the menu in Scandinavia," he says.
While other restaurants may be content to add a couple of token salads to their menu and call that a healthy menu makeover, it is clear Sverre has dug deeper into the issue.
"Medicine will make it possible for people to live longer," he begins.
"But I think the quality of life you have is very much connected to your health. It's not just
a matter of being alive."
"There are big questions about the kind of life you will lead and that's closely connected to the food you're eating and the physical activity you're doing. Quality of life is interlinked with food."
He has some thoughts about healthy food. "I think to some extent, 'low calorie' and 'healthy' have become a little too closely connected. Low calorie is actually not important unless you have to lose weight."
"A healthy diet is about getting the right combination of vitamins, proteins, carbohydrates and everything you need."
"A human body needs a lot of variety and natural ingredients; that's what is healthy."
Umoe Restaurants has signed an agreement with the UK's Leon, which offers healthy options and an array of menu items catering to vegetarians, vegans, pescatarians, pregnant women and diners avoiding dairy or gluten.
Leon also offers a wide range of burgers, chillis, fries and chicken wrap options that come in at under 500 calories, a far cry from the thousands of calories many QSRs pack into each meal.
It will open 20 new Leon outlets in Scandinavia over the next five years.
While Sverre suggests healthy eating will become more of a priority across society, this brings with it challenges as well as opportunities, with grocery stores and other ready-meal outlets likely to move into the space.
Players in the food delivery business may also enter this fast-growing market.
The Scandinavian way
Another distinctive feature of the Umoe Restaurants business is its lack of hierarchy. "The organisation is very flat," Sverre notes.
"It's informal and personal. My approach is not about people obeying orders. My approach is about bringing people together to discuss how to solve problems."
"We like to empower, encourage and involve people in finding solutions. If you don't work that way, it's very hard to succeed in Scandinavia."
"My approach is not to give orders and have people do what I say. It is more about bringing people together."
Umoe Restaurants uses a hot-desking system, which helps communicate to its staff the company's democratic approach.
Unlike other businesses, where the C-suite have corner offices with luxurious chairs and shelves lined with leather-bound books, Sverre has to find himself a free desk each morning just like everyone else.
There is no CEO office, no fancy chair. His locker is no bigger than a junior staff member's. Another distinctive feature of Scandinavian society is its higher wages.
Sverre says this is a point of difference from American QSR chains.
"It's something like 50 to 70% higher in Scandinavia. You need a very efficient operation with excellent onboarding and education."
"There is also a high turnover, so you need to bring people up to speed very quickly, or it will absolutely ruin your profitability."
Sverre believes the Swedish operation is around 25 to 30% leaner than other nations'. The lower staff numbers mean efficiency is at a premium.
Umoe Restaurants is also introducing automation wherever possible.
"We use a number of robots. We would rather invest in a machine to make the work more efficient than to employ one more person. That's a major thing."
Then there are the logistics challenges with sourcing the right produce to bring American menus to the Scandinavian market.
Most American outlets rely on brand standards that have no distribution in Norway, meaning Umoe has had to source new suppliers.
The food procurement process is carefully monitored and the entire menu for each restaurant is reviewed at least three times a year.
"We go through what we're selling, so there is a constant adaptation to consumer demand."
"We have also seen, in some areas, we have much higher demand for certain products in the Scandinavian markets than in other markets."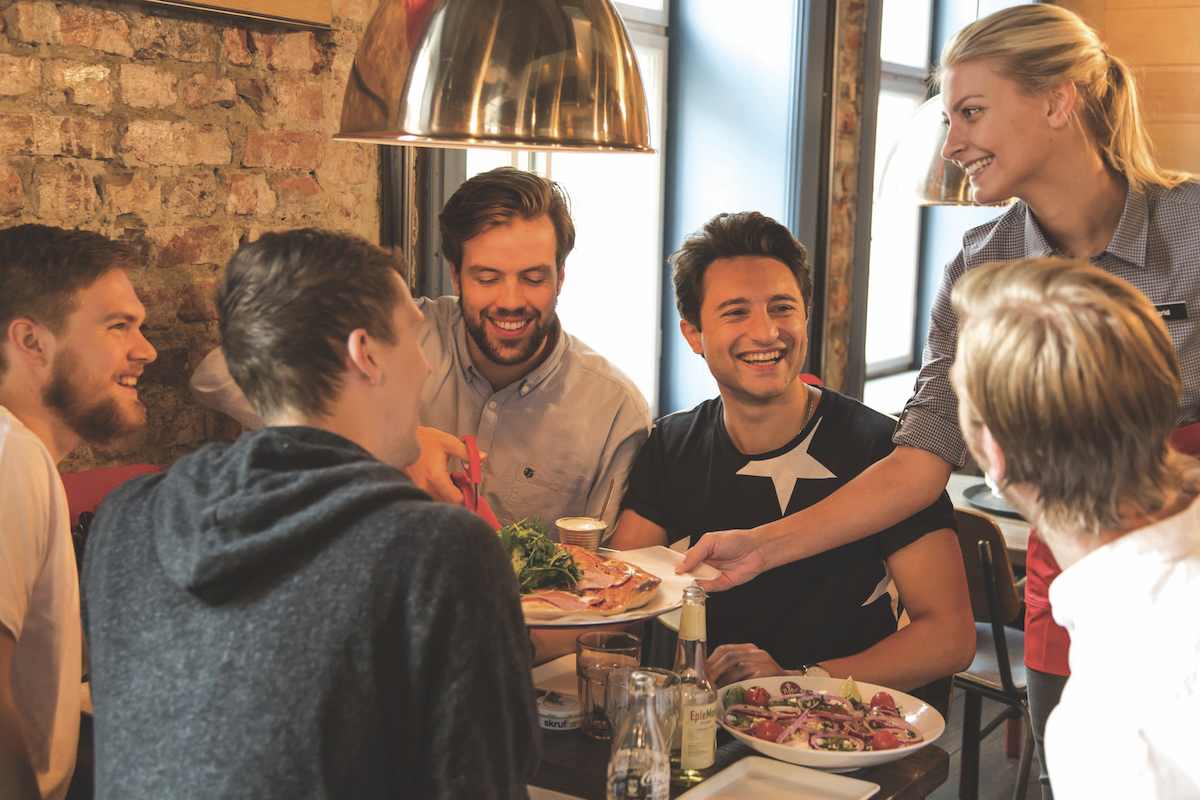 Being a first employer
One of the company's core values is boldness – a commitment to talking about difficult issues.
It is unusual to hear a QSR chief talk about challenges and responsibilities involved in being the first employer for many of their staff, but Sverre has clearly given a lot of thought on how to guide a young workforce.
"You can't take anything for granted because they are 15 or 16 years old and stepping into an adult world."
"By day, they are at junior high school but during weekends and evenings, they are in an adult world with stricter rules on how to behave."
"There are consequences for misbehaving."
For its young charges, Umoe isn't just an employer; it plays a formative role in their lives and careers.
Sverre says there is a paternal aspect to what the company does and that it has a responsibility to give its young employees guidance that goes beyond what they do at work.
"Right now, we're discussing the 'Me Too' campaign," he says.
"If you're 16 and you fall in love with someone who is 17 or 15, how do you behave? What can and can't you do? When you're 15 or 16, you make your own rules."
"The main responsibility is understanding that these are very young people."
"We are really teaching them how to move into the adult world and what the rules are."
Sverre says an important part of succeeding at Umoe Restaurants is the ability to work alongside people of different ages, cultures, religions and nationalities.
"If you go to our restaurants, it's always a mix of cultures. It's a very multinational, multicultural business."
"We have focused on that and that's both a big part of my job and a part of creating success in the restaurant business."
To bring its diverse staff together, Umoe Restaurants has invested heavily in its onboarding program, which is followed by extensive training.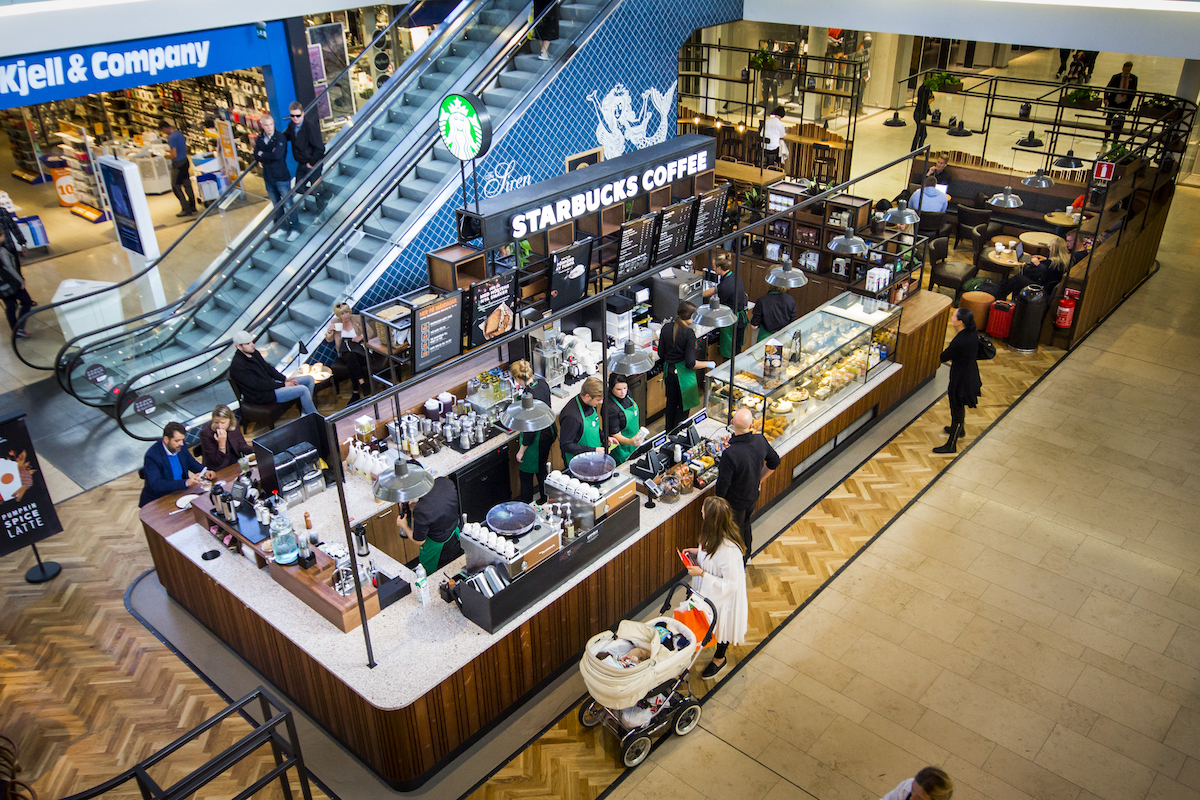 An ever-changing industry
"Adapting to change can't be something you do every four years," Sverre says.
"It has to be a part of daily life."
He says the business has already invested in digitising its internal production systems and social media. Automation is another trend that could revolutionise QSRs.
"We will be using a lot more robots in five years than we do today," he predicts. "It will be a
big change."
"Adapting to change can't be something that you do every four years. It has to be a part of daily life."
Sverre offers an analogy for the sheer speed of change in this sector.
"If I asked you what were the biggest changes since yesterday, you probably wouldn't see any. That's how we perceive every day."
"But if you watched a movie from 10 years ago, you'd think 'Wow! A lot of things have happened since then'."
"We are going through an extreme change in a lot of areas without really noticing them from one day to the next."
"Having an organisation adapt to these changes is probably the most difficult part of my role. But it's also the most fun."
The CEO Magazine pressed Sverre for his favourite item on the menu of any Umoe subsidiary. As it turns out, there are two he can't choose between.
"The Standard Whopper; there is nothing close to it."
"Another favourite is from Eataly Pizza. We entered a pizza tournament and they created a pizza that came in at number three in the world at the championship in Italy."
"It's a fantastic product."