Before joining Optic 2000, Yves Guénin admits he cut a sad figure. Lacking any variety and passion in his work, "I was worrying," he recalls. "Every day, I just saw the same people. Even Saturdays and Sundays were the same. I said: 'Enough, I want to go back to Paris'."
He reached out to a friend in recruitment, seeking escape from the drudgery and a return to the French capital. His contact came back with an offer at a struggling company Yves had never heard of. "It wasn't in good hands," he recalls. "I agreed, but I said I want to go and do other things in six months." The company was Optic 2000 and that conversation took place more than 30 years ago.
Pushing boundaries
When Yves joined it, Optic 2000 was a relatively minor player in the eyewear market. It had 124 stores and a point of difference in that it was managed by opticians rather than retailers. Most importantly, however, it had an ambition to push boundaries and to grow.
"We wanted first position in the market," Yves says. "Now, with the Optic 2000 Group, we have about 2,500 shops." It is a level of market penetration previously achieved in France only by food outlets and banking institutions. Yves believes much of this unprecedented growth can be attributed to the company's culture, which he describes as based around loyalty and instilling belief in its staff. "We win together and we lose together. You don't achieve success alone. When things are hard, we are still together and even stronger. That's the way to win, not by changing partners."
"You don't achieve success alone. When things are hard, we are still together and even stronger."
Initially formed in the 1960s by a group of opticians, Optic 2000's growth has been very much a collective effort. "I didn't do it all by myself. I did it all with my staff, and we have had the pleasure to work closely with our opticians. We have a different relationship with the opticians than other companies do because every optician has a share in the company. You can't view them as just suppliers."
The store also benefited from successful promotions such as the 'two pairs for one' deal, which was widely advertised on television and is now credited with changing the face of eyewear retail in France. The promotion saw profits soar, and Optic 2000 capitalised on this by extending its international footprint through the creation its subsidiary Optic 2000 Switzerland. It also moved into the hearing aid business, with Audio 2000. It extended its product range to offer consumers a comprehensive list of eyewear options and invested heavily in developing innovative products like corrective glasses that can sense when a driver is falling asleep and alert them.
Yves says eyewear is a relatively small market and acting with integrity to maintain a strong reputation is all-important. It is also vital that Optic 2000 gets its big picture strategy right. "You have to think in the long-term and not worry about the short-term," Yves advises. "If you try to do what is pleasing to the opticians, you will lose. My job is to make sure this business is still thriving after 10–15 years. The important thing is not what the opticians earn each day, but that they will still be leading this company in 10–15 years' time."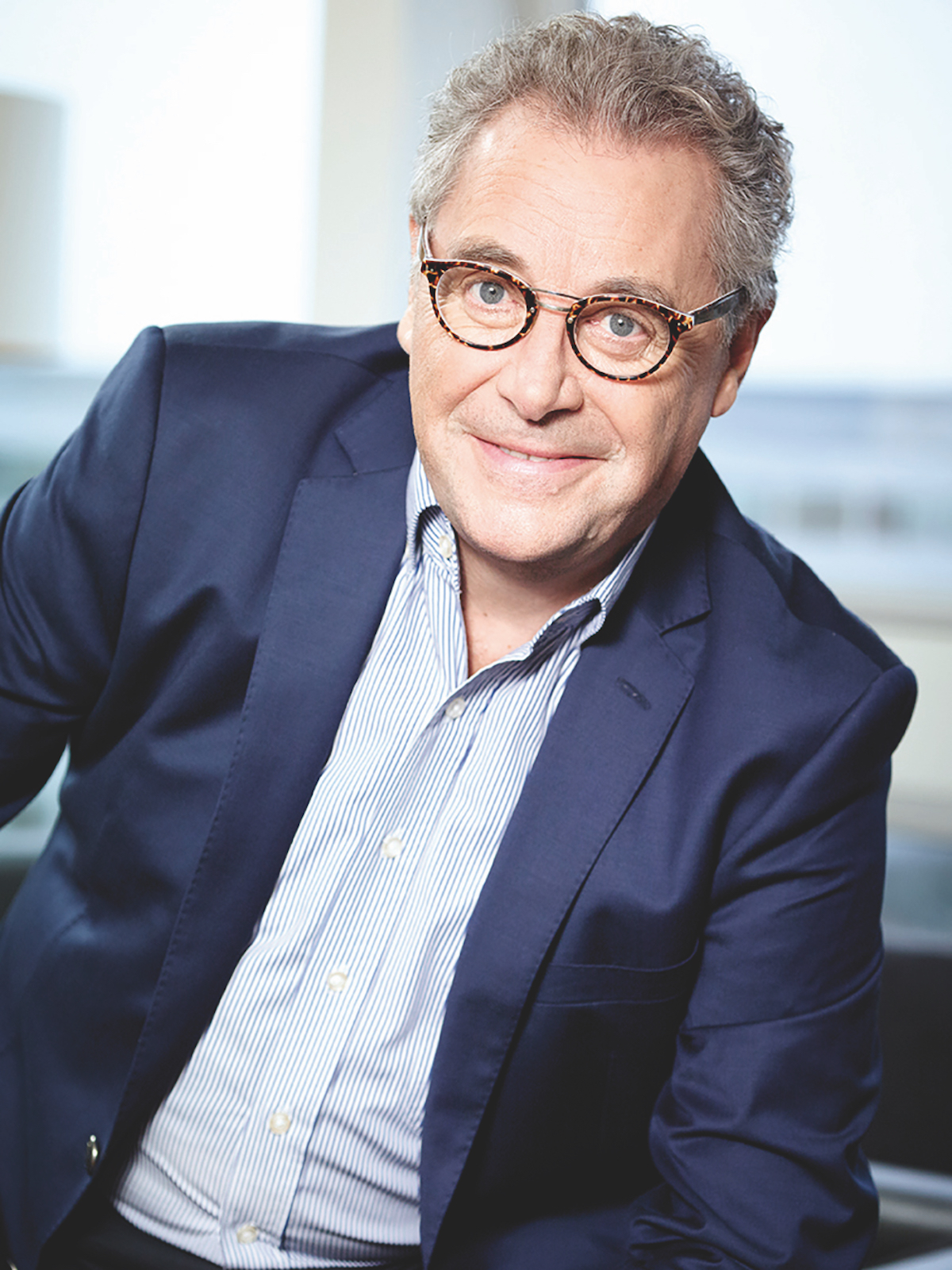 Leveraging its considerable purchase power, the company has created its own brands and products and, according to the CEO, it has profited from carrying products not found anywhere else. "You can't make the same things that other companies are making," Yves says.
"Do it your own way and do it strongly, that's the most important thing. You need to think: what will be different in tomorrow's world? Then you prepare to drive that change, to introduce that world of tomorrow today. It's important to have a vision of the future and to put the company into that vision."
Optic 2000 operates in the context of France's universal healthcare system, which draws most of its funding from national health insurance. Yves says that around 95% of the population is covered by the compulsory system, with supplementary insurance only a minor part of the industry. Another salient feature of the system is that opticians are required to offer patients the cheapest eyewear option alongside more customised choices.
"Many opticians say the healthcare system is bad," says Yves. "Perhaps it is. But it is the reality, even if you disagree on some points. You have to fight on the points you disagree with. You can't stay alive if you don't accept the reality of the changing world."
The Optic 2000 business model seeks to reward entrepreneurial opticians rather than those solely interested in their practice. The company looks to work collaboratively with its opticians as opposed to a more top-down model, and sees its role as facilitating and enabling their work. "If an optician comes up with an idea, then it is much better for them to speak about it at our meetings," Yves says. "The company belongs to all our opticians and it's very important for them to see the progress that is being made."
"You can't stay alive if you don't accept the reality of the changing world."
A step towards digital transformation
For a long time, French legislation prohibited the sale of prescription eyewear online but now that this is possible Optic 2000 has embraced the digital space. Yves says the company's online presence allows it to reach, for example, people who are travelling, in isolated areas or in retirement homes. It provides more flexible access to opticias and more options for people to get the assistance and eyewear they need to improve their vision.
The company has also moved towards digital interfaces in its brick and mortar stores, and every Optic 2000 outlet has digital screen technology allowing people to choose their frames. The system can offer customers the choice of classic and modern styles, let them select a frame colour and then propose a style that reflects their preferences and suits the shape of their face.
Suppliers have reacted positively to this kind of innovation. "If I put your frames on digital tools, you will sell them much more easily than other frames," Yves says. "These tools can help suppliers find out more about consumer demand. Ultimately, it could help suppliers save on production costs. So we win, and also make the supplier win by following us."
Optic 2000's opticians use digital tools rather than the old-style 'pen on the lens' method, which is still widely used by many other opticians to take measurements. "That's quite tragic," Yves says of the outdated practice. "Our way is much more professional and modern."
One market segment that Optic 2000 has particularly targeted is children's eyewear. Yves says this is a way of refreshing its clientele. "When you have a client with progressive lenses and you are doing good business with them, they will stay loyal to you. But if you only do that, your clients will start getting older.
"It's very important to get new customers, and sometimes this can start with the child. So, we include clauses in our contracts that make it obligatory for our opticians to sell to young people. We do the training and offer a psychological approach. If opticians want to be part of Optic 2000, they are obliged to follow our training program, which is tailored to that market. We have a special approach with children and international advertising; we have special frames for children and a particular way of selling them."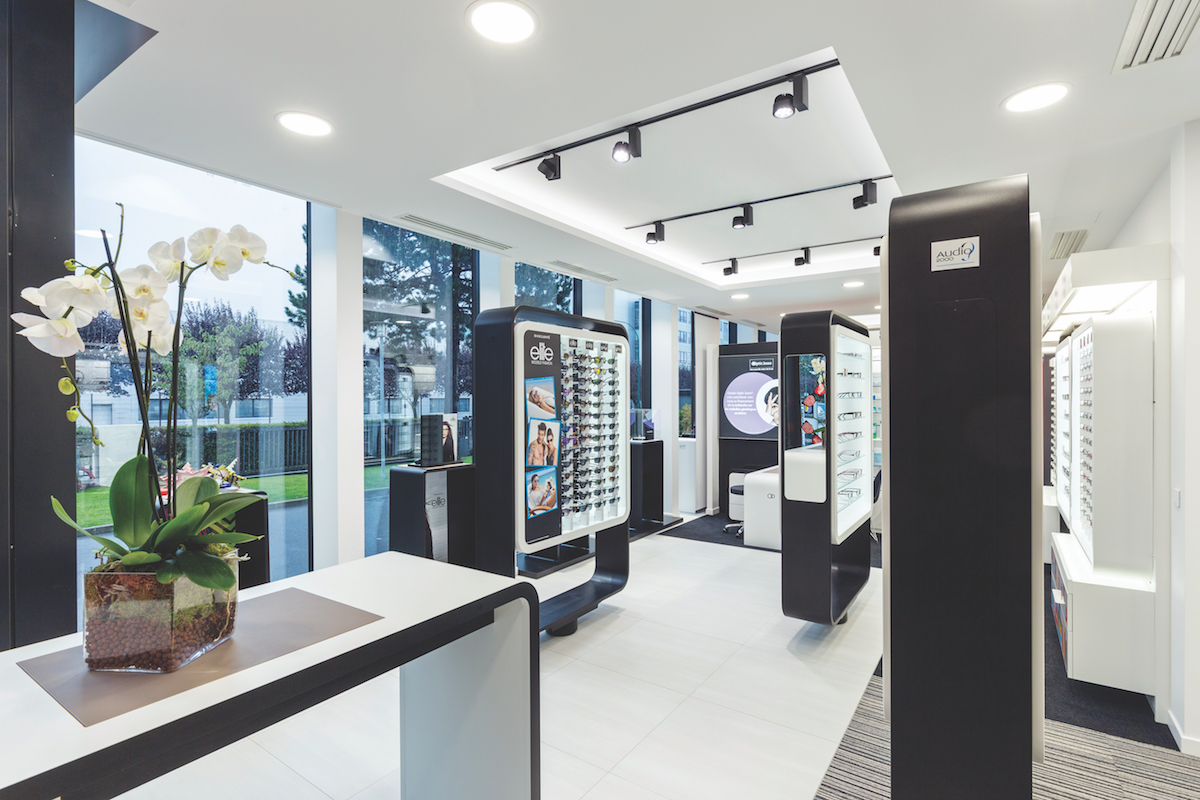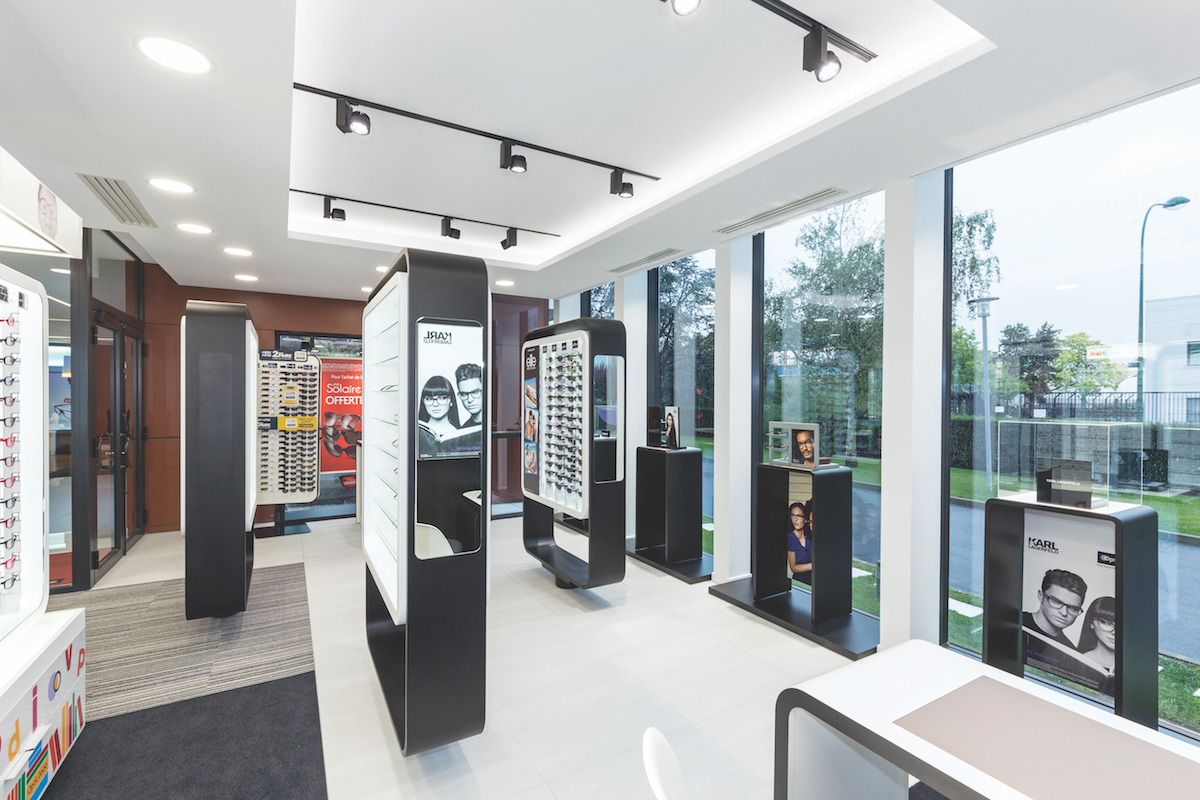 Optic 2000 CSR
The company also has a commitment to corporate social responsibility and has been working in the impoverished West African country Burkina Faso for more than 30 years. It established a local optical centre and initially donated free lenses and glasses to the Ouahigouya Hospital. But Yves says it has now changed its approach. "Now, we sell the lenses and glasses directly to the people of Burkina Faso, and make them much less expensive." Optic 2000 also collects second-hand glasses to distribute in the country and sends opticians there four times a year to train locals and ensure its centre there continues to thrive.
CSR is part of the company's DNA, Yves says. Optic 2000 also supports the AFM Telethon, an annual event that raises funds for innovative approaches to seemingly incurable medical conditions, including genetic eye diseases. Optic 2000 opticians have been truly inventive and adventurous in their fundraising techniques for the Telethon, including leading a pony wearing sunglasses through the streets of Vallet, securing test drives in electric cars in exchange for a donation, and scaling the French Alps to unveil a sponsored banner.
Fast facts:
One of Optic 2000's marketing initiatives is its sponsorship of the Tour Auto Optic 2000, an auto race which stretches over five days. All the participating cars (numbering more than 200) are classics, including Porsches, Alfa Romeos and Jaguars, with some dating back to the 1950s. The popular event starts in Paris's Grand Palais, takes in scenic back roads and the sun-drenched Cote d'Azur, before concluding at Nice's Place Messéna.
For young race fans, the Mini Tour Auto Optic 2000 is a travelling event which allows children aged seven to 12 to get a taste of driving while also teaching them the importance of looking after their eyes.

The Optic 2000 Group Foundation has supported the work of the SOS Children's Villages of Africa, and has sought to detect and treat eye disorders in orphaned children in Djibouti. Closer to home, it has supplied glasses to the humanitarian organisation Doctors of the World, a charity working in France to supply ophthalmic and optician services to underprivileged people. The foundation also funds work by the Vision Institute, a research centre working to eradicate conditions such as glaucoma, cataract and macular degeneration.
The company has also won accolades from the Responsible Generation Club for its environmentally responsible point-of-sale practices and its commitment to recycling presentation glasses, which has already seen it recycle more than 12 tonnes of plastic.
Above all, Yves says, Optic 2000 values honesty and transparency in all its dealings. "Always tell the truth. If you do what you say, that just makes life a little easier."