He is one of the brightest minds in his field. A mechanical engineer by profession, Alfa Laval India's Managing Director Anantha Padmanabhan is a man on a mission. Having acquired advanced management training from some of the world's most prestigious business schools like Stanford and Ashridge, Anantha, who joined Alfa Laval in 1985, is taking the company to unprecedented new heights.
After spending time working in South East Asia and the Middle East, Anantha is back in his native India and implementing a business mandate that will see the company grow organically.
"It is a very positive feeling for me to be back where I started," Anantha says. "It is always difficult to come back when you have been away from the scene for so many years. In saying that, the biggest attraction for me was returning home.
"The company has evolved quite a lot over the past few years. We are now part of the mainstream Alfa Laval system, and I feel very good about where we are headed." Despite being back in India for only a short time, Anantha has already made a sustainable growth plan for the company.
Anantha Padmanabhan is setting a course for growth
He says there are strategies in place to ensure Alfa Laval India holds its own in the global scene. "One of the challenges I have faced has been the ability to sustain the organic growth of the company," he says.
"If you look at our new strategies, they clearly dictate the direction in which we are headed. The mandate is that we will grow from our existing operations by further developing our current product portfolio.
"By that, I mean our general group of products. We have some core technologies we are focusing on, as well as making sure that we continue to improve our sales and aftermarket services.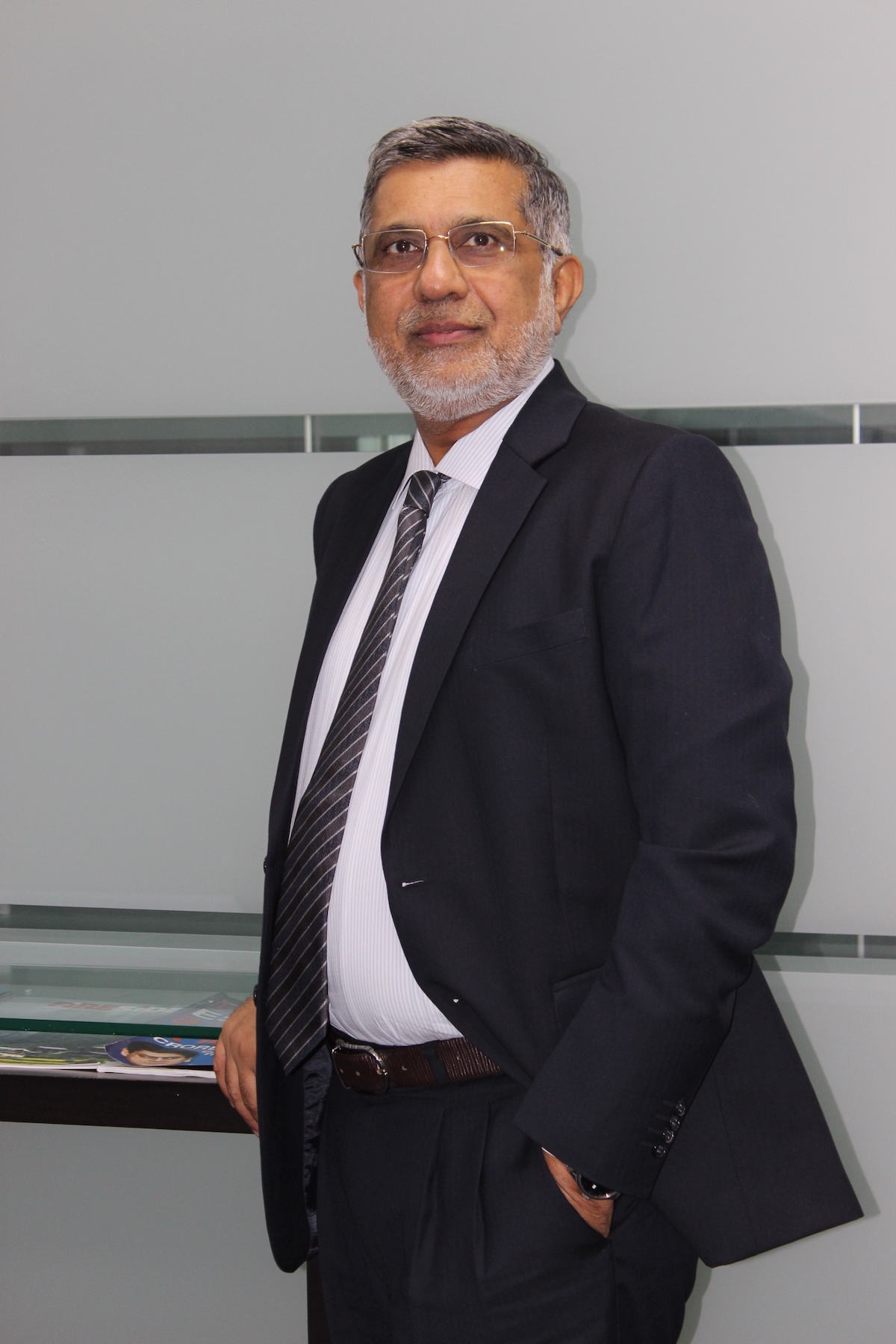 Alfa Laval's operations are based on three key technologies: heat transfer; separation; fluid handling.
"We place a massive importance on understanding our customers' needs. It is the plan for the implementation of all these concepts and improvements that is included in our strategy moving forward.
"Especially with the new team in place, there will be a real emphasis and focus on product development regarding food, water, waste water and energy. This is where we are planning to grow. It is in these areas that we are investing, with regard to competence and resources.
"We have a strong manufacturing base in India; it is the global manufacturing centre for the entire group. The fact is that many products and systems engineered and manufactured here in India are exported all over the world."
Alfa Laval India battles bureaucracy
Alfa Laval is currently working on products that are used in a variety of industries. From dairy to nuclear power, Alfa Laval is a market leader. However, the challenge for Anantha is maintaining the high standards. He says improving efficacy is the biggest obstacle.
"I am a people person, and believe strongly in having a good team and developing a customer service culture within the company," Anantha says.
We have a strong manufacturing base in India; it is the global manufacturing centre for the entire group.
"But in India, the country has low productivity. This is not unique because the productivity inside the company is also affected by the bureaucracy and the slow pace of things outside of it. That is really the biggest difference in developed countries, particularly if you look at South East Asia. It is much faster and more efficient there. Don't get me wrong: we are very good in India, but up to a point. All I am saying is that we have potential to improve."
Anantha says accountability is the catalyst for change. "That will improve productivity. I can already see the government taking down a lot of red tape from across the industry, but it will take some time."
A customer-oriented approach
Anantha is leading Alfa Laval from the front in pursuit of improvement. He has made changes in his own business mandate to provide a personalised approach for customers. "An area of focus for me is service," he explains.
"I would say that what sets Alfa Laval apart from many other companies in the industry is our presence in terms of technical support. I myself am making time to travel around and meet customers. That sense of commitment from management encourages the people on the ground to spend more time with their customers. We do service well.
"For instance, if you look across India, we have three service centres. I am not against investing more money into that if it helps our customers. We also offer services other than routine maintenance. We take care of the equipment we manufacture right through its lifetime.
"We offer support on performance optimisation and upgrades, but the most important thing is our employees' skills must change with the industry's changing needs."
It is through this customer-oriented approach and commitment to innovation that Anantha is steering Alfa Lava India through a competitive global market. Through people management and expert business acumen, Anantha and Alfa Laval are continuing to deliver products that are changing the world.