It's all pretty simple to Jordi Boto's children. "When I ask them what Daddy does for work, they say, 'You make planes'," smiles the CEO of PFW Aerospace (PFW). The German company, albeit under a litany of names and owners, has indeed been building planes since 1913. It was involved in aircraft production and maintenance during both World Wars, and now supplies parts for customers such as majority shareholder Airbus, as well as Boeing.
Jordi could tell his kids about PFW's specialised tubing systems, or belly fairing and pressurised floors, or even the integration involved in fuel tanks, but the wonder isn't in the components, it's in what they ultimately achieve – planes soaring high in the sky. In fact, that's what excites their father too.
"When I was in the army, I had been trained as a helicopter pilot, but unfortunately due to an accident I couldn't fly anymore. However, flying would remain a dream for me, which is why I joined DASA – DaimlerChrysler Aerospace. Making parts for planes allows you to still live the dream.
"I sense the magic every morning when I walk through the production halls of our factory, you almost feel like you can smell it, like you can chew it. Our people, many of whom are fourth-generation employees of the company, are excited about what they do here every day."
PFW Aerospace employees come to the rescue
While it is common for executives to remark that their staff has kept the company afloat, it is literally applicable to PFW. In 1995, PFW's [!then!] Speyer plant was purely a manufacturing subsidiary of Airbus.
With the parent company falling on hard times, it decided it would shut down PFW unless it could find a buyer. The employees then created their own joint stock company to hold onto the plant, and managed it strongly until they sold shares to Safeguard International Fund in 2001, to acquire more capital.
"Our employees have dealt with plenty of crises and they just adapt," Jordi explains. "They are now well and truly a self-competent community. They can look for and take over responsibility and be autonomous in terms of pushing the company forward. That's why when I came on board in 2012, it was important for me to build on that culture."
Jordi Boto puts PFW back in the black
Jordi, a formational electrical engineer by trade, spent a decade at Airbus. He became such an asset he was chosen to head the company's restructuring program in 2009. One of the biggest issues for Airbus at that time was PFW, which had descended into financial ruin.
"PFW was very close to bankruptcy because of a financial investor's ambitious expansion plan," he explains. "And being a key supplier, if it was to become bankrupt it would cause a bottleneck for the rest of the production. So, Airbus took it over and injected a lot of money to float the company."
On top of purchasing a 74.9% stake in PFW, Airbus deployed its best fixer to take over the management of the parts provider. "Pouring money into the company was not enough, we had to export management and skills too. So, I was asked to come over here with the directive to turn the company around," he says.
He has certainly done that. Having inherited a company with a €50-million debt, Jordi orchestrated a return to the black the very next year. He now plans to double PFW's value from €200 million to €400 million within the next five years.
Well positioned to be a key industry player
He says the company is well-placed to capitalise on a growing market. "We see an opportunity for growth as demand for mobility increases," he continues. "The world economy is growing, you've got Asia, Africa, and the Americas all developing more and more, and the middle class is growing. So, the need for mobility, the need for planes, the need for effective, cost-affordable and efficient flying, is only going to increase.
"We are very well positioned, with our technology and with our capabilities, to be a key player. Not the biggest player, but a key player, serving niches, and fulfilling the demands of partners, to provide products and services, as well as engineering capabilities and technologies."
"The advantage of PFW is we've got unique skills, especially in the working of hot metal, and complex and high-quality parts," he continues. "It's our main strength. Most of the products we produce here, you couldn't build them anywhere else or it would take you a long time to build the skills somewhere else.
The advantage of PFW is we've got unique skills, especially in the working of hot metal, and complex and high-quality parts.
"Combine that with the incredible spirit of the employers and employees, and that's the reason we could turn this company around. It's also why we'll continue to have the support of customers like Boeing going forward."
A responsibility to future generations
Of course, there is a bigger picture than the future of PFW. Jordi is reminded of that fact every time he thinks of his children. "We have to be environmentally friendly, that is clear. We cannot fly at the cost of destroying the ozone, or consume huge amounts of fossil fuel," he says.
"I come from a family of farmers where the analogy of planting the seeds for future generations is right there to see. What we do now, our children and grandchildren will have to live with in 30 or 50 years. So, our responsibility goes beyond our time here, and goes beyond our mandate."
"That is quite unique to our industry too. We are not just looking into the next quarter, we have to be conscious of what the repercussions will be in 10, 20, 30, even 50 years. So, we have to ask ourselves, 'Are the decisions we're making putting the company on the right path?', 'Are we developing the right technologies that are going to be affordable and sustainable that far into the future?'."
Jordi wants to make flying more affordable
Jordi also wants to ensure that flying is accessible to more than the affluent. "We have to make it affordable for the planet, but we also have to make it affordable for the people," he says.
"It's a big challenge because the demand is going to grow, but flying can't be a privilege for the few, it has to be an accessible method of travel for everyone. So, making flying affordable to a larger amount of the population is critical. And to do that in a growing world with limited resources, brings a challenge to be more efficient."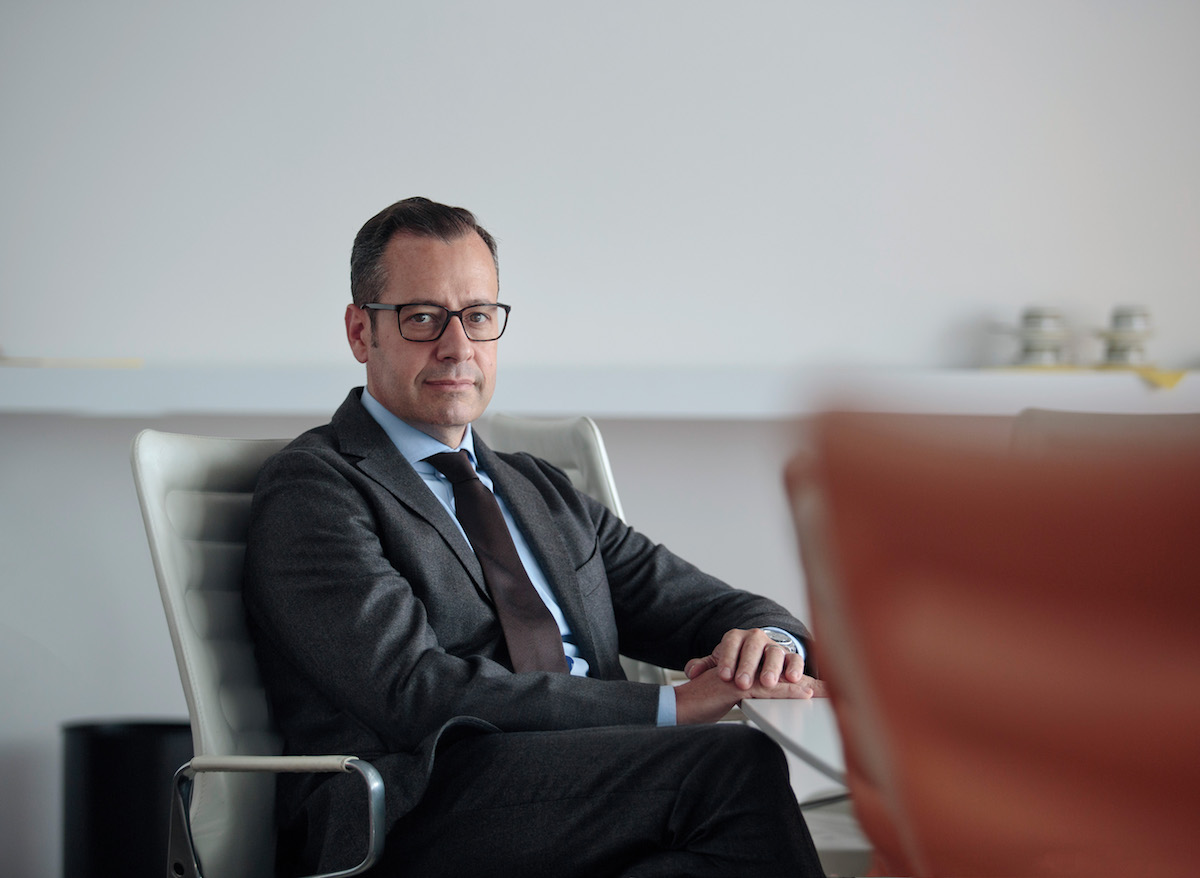 We have to make it affordable for the planet, but we also have to make it affordable for the people.
Jordi is clearly the right man to pursue this noble goal. He topped the research and technology program in his early years at Airbus, and was assigned to manage a wide-ranging portfolio including its 'exotic programs' thereafter, before being integral to the company's turnaround.
He describes himself as a "collaborative leader", which is no surprise considering the team he inherited. "I am a good listener and trust-based," he continues. "I can't do everything and I'm not a control freak, so the staff has my total trust unless they give me reason not to, and that would certainly be a rarity."
PFW looks to a more secure and sustainable future
PFW now has three plants: in Speyer, Nuneaton (England) and Izmir (Turkey), and has close to 2,000 employees on the books. To put that in perspective, when the staff took ownership of the company in 1997, there were 523 employees. So, PFW is making significant strides under Jordi's leadership.
While the landscape is unrecognisable from the one that faced founder Alfred Eversbusch in 1913, when his Otto Doppeldecker biplanes were used to deliver airmail to German Southwest Africa (now Namibia), the emphasis is still on constructing aircraft using state-of-the-art systems and technology.
Boasting a product portfolio that includes bended and welded tubing systems, structural components and fuel tanks, PFW is one of the very few companies in the world that can deliver the entire tubing system of an aircraft, from design to configuration, right through to production.
More than anything though, the company is resilient. It was twice shut down by the French military post-war, and then courted collapse twice in the past two decades, yet it continues to regain its feet. And now, with Jordi at the helm, PFW looks to a more secure and sustainable future, not just for itself but for the world it services. We should all hope that PFW enjoys another 100 years of creating magic, because you can guarantee the planes soaring high in the sky will be more eco-friendly and affordable.