Environmental sustainability is at the heart of chemicals company India Glycols (IGL). It prides itself on being the only green petrochemical producer of its kind in the country. "We use ethanol, which is a renewable resource, to make our principle products, mono-ethylene glycol (MEG) and specialty chemicals," CEO Rakesh Bhartia says. "This gives us a unique characteristic because we're making products that would have otherwise been made using a fossil fuel source."
Other than MEG – which is used for coolants, de-icers and antifreezes – the company produces performance chemicals, natural gums, spirits, industrial gases and nutraceuticals. It implements a green approach throughout its manufacturing process, from using eco-friendly base materials to green systems and technologies such as water conservation and energy-efficient projects. IGL was also the first company to commercialise the production of ethylene oxide (an important component of MEG) from sugarcane and molasses.
IGL's green approach is evident in its internal operations as well, with the implementation of an enterprise resource planning system that makes most of its processes paperless.
Rakesh says the company has come a long way from when he first started there in 2009. "We are moving away from a commodity-based business to one that is specialty-oriented," he says. "This requires more value-adding and innovation in terms of our approach and mindset."
Rakesh stabilises the company
Rakesh explains that he joined the company right after it emerged from a significant economic crisis. "The crisis had a hugely adverse impact on the company's finances because there was a commodity slump," he recalls. "But the opportunity was available for me to stabilise the company and, given the changed business environment, also redefine its strategy and orientation. The underlying business seemed extremely exciting as well. There will always be an application for a chemical or petrochemical product."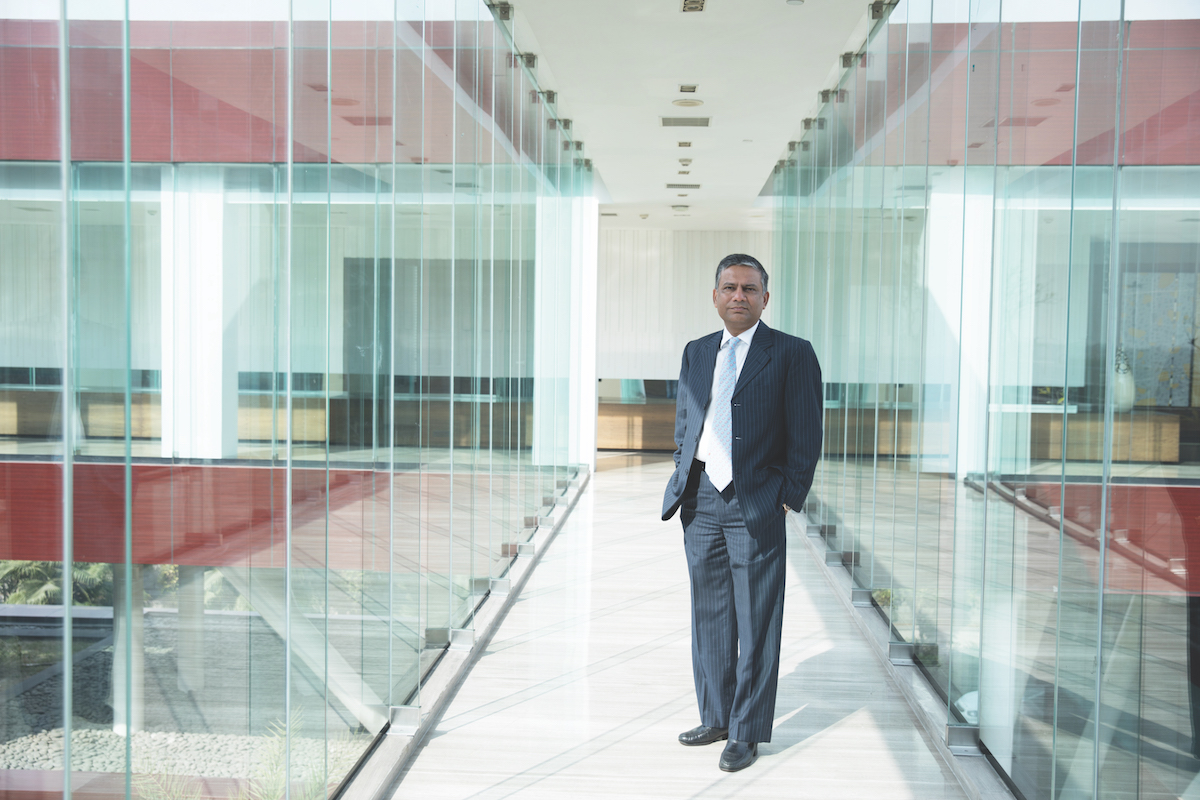 There will always be an application for a chemical or petrochemical product.
After being with the business for almost nine years, Rakesh says what sets it apart from its competitors is its strong safety focus. "Our track record on health and safety has been excellent," he says. "This is despite handling extremely hazardous chemicals and being in a market dominated by large multinational companies with decades of experience behind them."
For the company to grow, Rakesh emphasises the need to build a reliable supplier base. "Given the diversity of products we use across our chain, a supplier base becomes extremely important," he explains.
"When I use the word supplier, I include our logistics service providers as equally critical. I have no doubt that my supplier base has been an important factor in ensuring our business remains stable and successful, given the change that has taken place in terms of our sourcing of raw materials and that we have become a significantly export-oriented company."
IGL gains the confidence of Coca-Cola
The strength of IGL's dealings with its suppliers has also flowed into its buyer relationships. "One of the biggest benefits we've achieved is our ability to leverage our logistics supply chain partnerships to gain the confidence of companies such as Coca-Cola. Because of this, we remain their exclusive global supplier for bio-MEG," Rakesh says.
"India Glycol has transformed from being a negligible exporter to an exclusive supplier to Coca-Cola worldwide. This couldn't have happened if we hadn't built the relationship with our supply chain across the entire logistics team."
There are a number of strategies the company has worked on to ensure it is always on track for growth in the future. "Over the past 18 months, we embarked on major restructuring exercises for cost cutting, operations and efficiency improvements, and better planning. In essence, manpower optimisation," Rakesh adds.
"The next challenge would be to make sure we use information technology far more effectively for our decision making, because India recently undertook the single biggest tax reform since its independence.
It is going to force organisations to change the way they conduct business. It will require large customers like ours to use our IT as more than simply a data aggregation tool. We need to capture the entire benefit of the massive tax reform."
Creating uniformity and greater transparency
This reform was the goods and services tax (GST), launched by Indian Prime Minister Narendra Modi in 2017. The GST was first proposed in 2006 and combines more than 12 state levies into a single tax and puts the country's almost 1.3 billion population into one market. It was designed to make taxes easier to administer, create uniformity and establish greater transparency.
IGL has strengthened its new-generation businesses such as guar gum, the powder of which can be used as a food thickening agent, and nutraceuticals (pharmaceutical-grade, standardised nutrients).
"We had a very good year in 2016 for nutraceuticals. The business, which we had incubated and nurtured over the previous seven to eight years, finally achieved its true potential," Rakesh says.
"In guar, we have added value by setting up a guar manufacturing plant, which also has significant applications in many other sectors. That provides us an opportunity to enhance our product portfolio."
For IGL, the future means adding more value to its products, investing more into research and development, and becoming a solutions-oriented company for its customers. "There is enormous scope for growth in all the industry verticals we deal with," Rakesh says.
"India is one of the fastest growing economies in the world. Anecdotally, it has been reported that the consumption of specialty chemicals is growing at a pace much faster than the country's GDP growth. That indicates a huge opportunity for a company like ours, which has a green product and a unique strength in terms of existing operations in specialty chemicals."