Nursing may seem a long way from local government, but for Campbelltown City Council (New South Wales) General Manager Lindy Deitz, her progression from hospital wards to council wards was a logical one.
People often view her move between the two as something of a leap, Lindy explains, but she sees significant crossover between the two fields. "The role of a nurse is all about managing and liaising with a number of different people and disciplines," she says.
Initially drawn to nursing because she had a passion for helping people with additional needs and disabilities, Lindy was part of a pilot program that enlisted experienced nurses to implement inclusion principles in childcare centres. The program was short-lived but it was where Lindy became passionate about local government and the opportunities it offered to be directly involved in improving people's lives.
Having a hands on approach and a willingness to learn
She spent more than two decades in various local government posts before taking on the general manager role in 2015. There were still things about government to learn, Lindy says, but she believes it is more important to have a hands-on approach and a willingness to learn than to be across every aspect of the organisation. "I have a strong belief that you don't have to be a technician to be a good leader. Good leadership comes from good listening."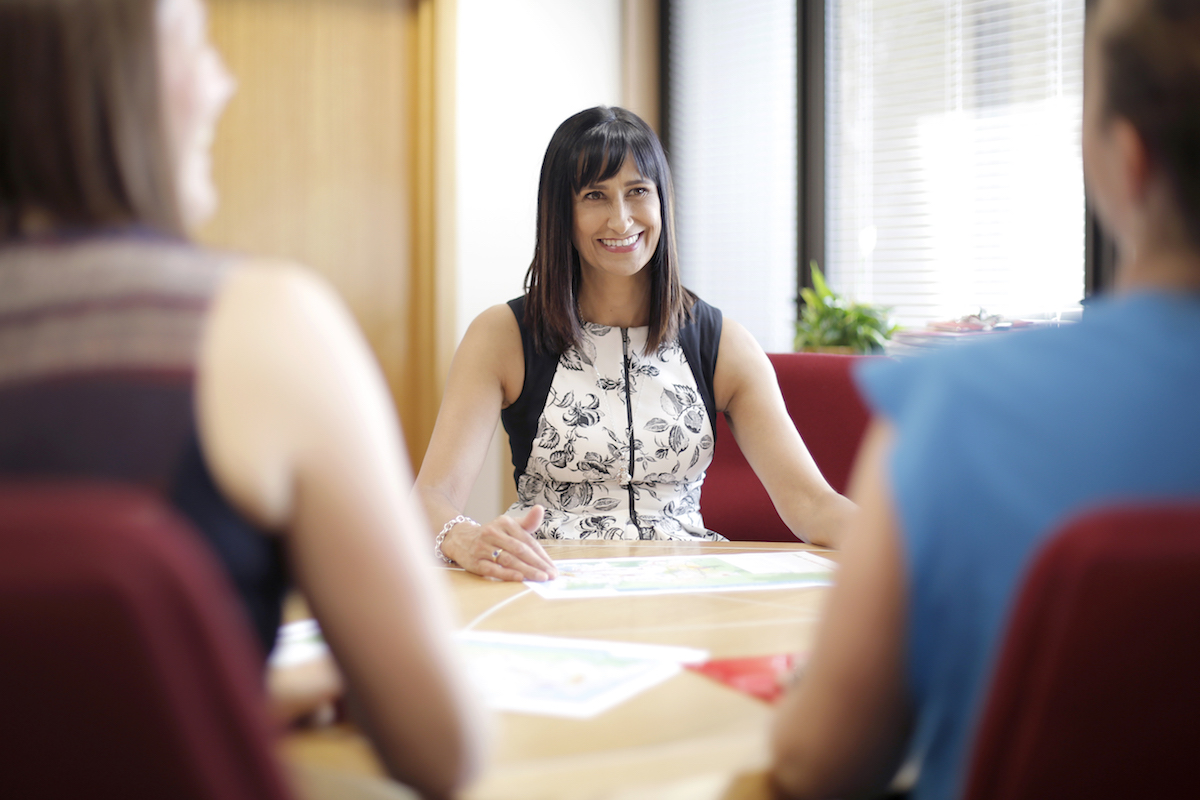 One of her roles at Campbelltown was Director City Lifestyle, which included responsibility for Campbelltown Stadium, one of the home grounds of the NRL club Wests Tigers. The council's Manager of Sport and Recreation had her sprawled on the stadium surface to get an understanding of how the grass grows and the issues around draining the field. "That's how you learn, right?" she laughs.
"I'm always learning. What I really love about local government is that you're constantly being challenged. A lot of people say: 'How could you stay in a job for that long?'. The point of difference for local government is that it's an extremely dynamic environment and you've got to adapt and grow."
Lindy admits there were challenging moments that came with the elevation to the general manager role. "There was definitely lots of gazing out the window, thinking 'Oh wow, what have I done?'. But I'm relishing the opportunity to make a difference. That's the beauty of local government, it has that direct impact on and contact with the community."
There was definitely lots of gazing out the window, thinking 'Oh wow, what have I done?'. But I'm relishing the opportunity to make a difference.
The role comes with its challenges, however, and Lindy says there's no easy way to achieve a healthy work-life balance. "To me, it's about quality, not quantity," she says.
"I have three children and I've always had to work, that's just been my circumstance. I think my children and family are stronger for that. My children have a very strong work ethic, and I love every minute that I have with my family. It's a day-by-day challenge, it's not something that you perfect. So, juggling between whether the rabbit needs more food and a multimillion-dollar development opportunity, they're both challenges."
Telling the good story
Campbelltown is one of Australia's fastest growing cities, but it still suffers from some negative perceptions. The reputation of a city rarely changes overnight and Lindy says there is a lot of hard work and advocacy needed to ensure Campbelltown gets the investment and attention it deserves.
In her first two years in the role, Lindy joined every possible group and chamber of commerce to leave no stone unturned in finding opportunities to network and tell the "good story that is Campbelltown". While she acknowledges that advocating for Campbelltown can be "extremely challenging", Lindy says there has already been some traction.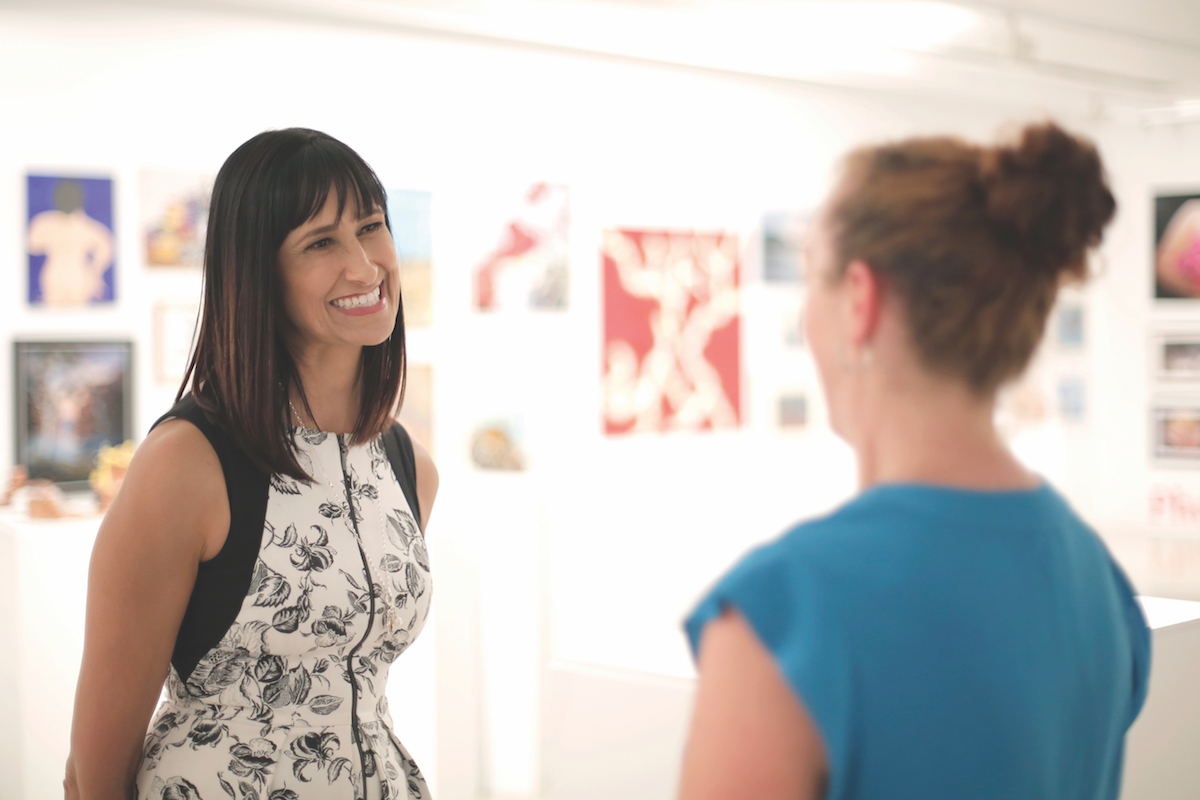 "I'm finding now that when I walk into a room, there is far more acknowledgment. The media tends to be slow to change its stance in terms of focusing on the negative, but what people don't understand about Campbelltown is that it's the diversity of the demographics that makes us unique."
A gregarious character who says she loves her job because she loves people, Lindy offers some guidance to other executives on networking: "The trick is to invest time in meeting with people. I absolutely don't expect people to come to me, I'll go to them. Campbelltown is the southern gateway to Sydney, but I will go into the city, I will go wherever. I spend a lot of time getting
to know people and working out ways to collaborate and work in partnership. My advice would be: 'Please don't underestimate the strength of networking, because you can only get success through partnerships.'"
Campbelltown can sometimes be painted as unsafe by the media, but Lindy says it recently recorded its lowest crime statistics in 15 years. "It is an incredibly safe place and it's actually a community that has a really big heart. We have some disadvantaged pockets; however, a lot of those have been redeveloped. You wouldn't recognise some of the old public housing estates that are now absolutely beautiful suburbs. We also have some of the wealthiest people in Sydney living in Campbelltown, we have a lot of diversity."
Lindy says combating such negative stereotypes requires both advocacy and action. "One of our major challenges is how other people see us. The branding of the city is obviously most critical. But you can't just talk about it, you have got to get out there and do things."
New jobs, new perceptions
One thing the city is investing heavily in is its revitalised health and education precinct, including an A$632 million upgrade of the city hospital. It hopes this project will be significant in terms of job creation, providing high-quality employment options to the many locals who currently commute to other areas for work.
It will also give the region an identity as an important player in health care. Occupying a site of more than 400 hectares, the completed precinct will rank as one of the largest facilities of its type in Sydney and will also boast state-of-the-art expertise in paediatric care, Aboriginal health and gastric motility.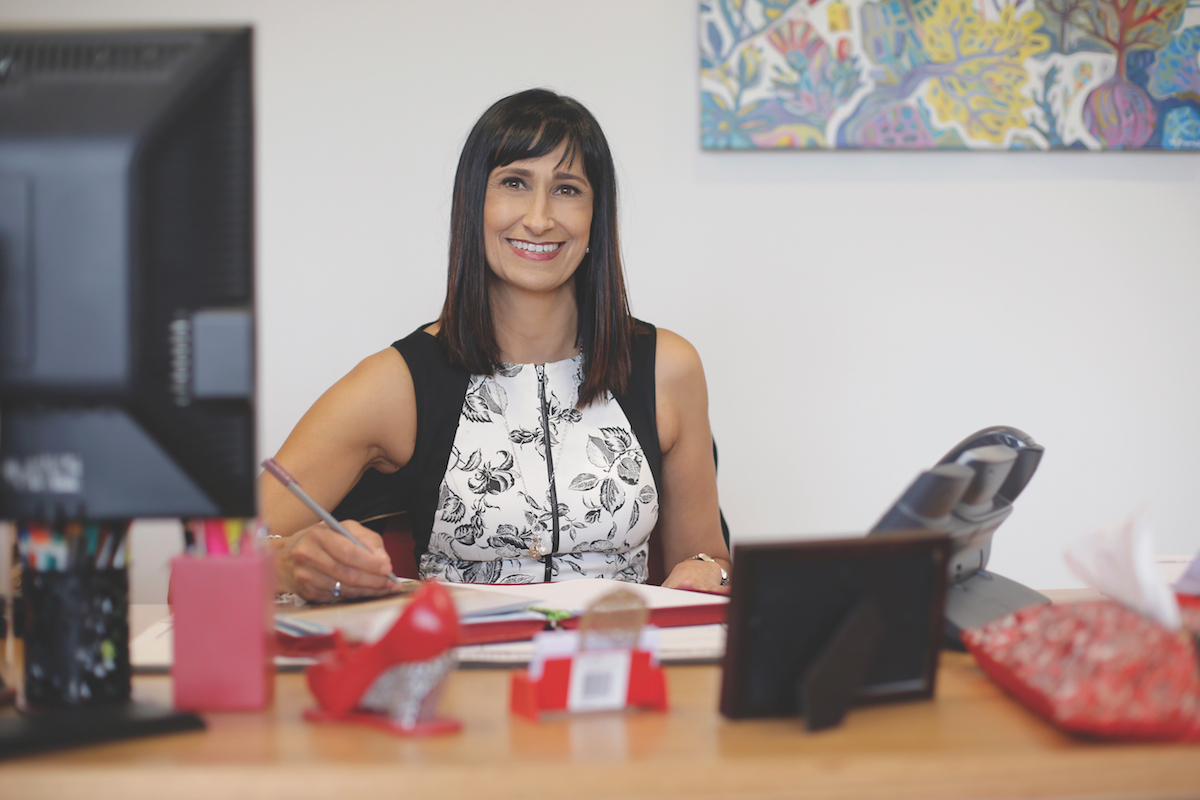 The hospital alone has 1,700 staff and this figure is expected to double within the next 15 years. Lindy says it previously struggled to attract employees, but has already become a desirable place to work.
"Now, it's one of the most innovative hospitals, it has implemented all the new science-based research. It's where the up-and-comings want to work because it's where they will get that diversity of experience."
Another major project is ensuring the city builds on the economic stimulus provided by the long-awaited Western Sydney Airport, which will be only 30 minutes from Campbelltown. "It is the biggest opportunity for Western Sydney. Already, we have a lot of Asian interest in this part of the city, and the airport is going to help us tap into better employment, more local employment, and greater collaboration with national and international business."
To leverage the economic opportunities that will be created by the airport, however, Campbelltown needs to ensure integration with the growth corridor in Sydney's west. Currently it is easier for residents to get to the CBD, for instance, than it is to travel to Parramatta, which is geographically much closer.
"Western Sydney has grown so quickly that the infrastructure hasn't always been able to keep up with that growth," Lindy explains. "I'm fond of saying the first step is to connect Western Sydney to Western Sydney. We need to ensure that the three regional city centres – Campbelltown, Penrith and Liverpool – have strong connectivity to the airport.
"The airport will create an aerotropolis and a lot of business and employment, but you need your fundamental metropolitan cities to be the anchors where people live, work and play. Both the challenge and opportunity for Campbelltown is to ensure we're building a city that's attractive and livable, but also easily accessible."
Where city meets country
Lindy says Campbelltown's status as a green city, Australia's first, has helped it attract international investment. The Georges and Nepean rivers both pass through the city, which also includes the sandstone gorges of Dharawal National Park, bushland with thriving koala colonies and the largest botanical garden in Australia. "We're very rich in the environment scene. That makes
us attractive to the international market.
"When a lot of the Asian businesses come here, they don't bring with them any stereotypes, they see the beauty of the bushland. You've still got that sense of country here – it's where country meets city." Despite its connection to the natural world, the City of Campbelltown, located some 50 kilometres south-west of Sydney's CBD, could potentially benefit from its proximity to a number of employment and transport hubs. "I always joke about it and say, 'Well, we're far enough away from the new Western Sydney Airport not to inherit the problems an airport can bring, but we're close enough to leverage offsite accessibility."
Lindy says this accessibility is attractive to international investors, as is the city's manufacturing sector and its ability to offer land for a range of residential, mixed commercial and other usages. The latter aspect of the city is partly the legacy of a previous CEO, who made acquiring land for the council a priority.
"Now, council itself owns a lot of land. So we have the privilege of being able to make decisions about what we do with that land for future generations. We've still got a palette to create ourselves."
Re-imagining a city
"We're undertaking a big body of work at the moment called 'Re-imagining Campbelltown'," Lindy says. "That is us saying: 'We've actually got good bones.
We've got all the structures and ingredients to make a fine city. Now is our opportunity to fine-tune, to make the city more attractive and livable.' We have a really ambitious community and we've just got to step up and provide a quality public domain and opportunities for private investment."
A major goal for the council is increasing liveability in the city. Lindy says this is linked to revitalising the CBD. "We don't want people to have to travel to the city for nightlife. We'd like to be able to develop that night-time economy here, with restaurants and entertainment. We're also fostering a sports and entertainment precinct around our stadium.
"There is a lot of work to do. We've got a very tired central business district. But it is full of a vast number of car parks that we can transform into better-quality public domain. Liveability is based around activation of the city with events and action."
Campbelltown hasn't been known for its cultural events, but Lindy says it has some rare hidden gems, like the Campbelltown Arts Centre, which recently hosted an exhibition by 'Bali Nine' member Myuran Sukumaran that was attended by more than 36,000 people. "It's about creating those opportunities for people to have that experience here, so they don't have to look elsewhere."
Leading not managing
As she continues her tireless advocacy for the fast-growing city of Campbelltown, Lindy says she thinks of her work as leading people rather than managing them. "I'm a big collaborator and prefer to work with people. I don't pretend to have all the answers. We have a large staff here at Campbelltown City and we've got some wonderful young people as well as people who have been here for a long time with extensive corporate knowledge."
I'm a big collaborator and prefer to work with people. I don't pretend to have all
the answers. We have a large staff here at Campbelltown City.
She sees her role as based around inspiring, encouraging and facilitating creativity. "It's a matter of allowing people to be the best that they can be. I always say to staff: 'Go out there and take a risk. Be innovative and think of new ideas. If we make a mistake, I'll be right behind you.' If we don't get out there and actually create something wonderful for the community, we're not doing our job. That's how I see it."
A networker by nature, Lindy is keen to impress upon her staff the value of forging relationships across government, the corporate world and the broader community.
"I'm purely there to lead the way and provide support and advice but it's ultimately your staff that make a place. For me, it's about leading by example, getting out there and being action-oriented. Then you are able to demonstrate, not only to the local community, but also to the broader city
of Sydney, that we can actually get the runs on the board."