As young men growing up in the Philippines, Jonathan Lu (right) and Romarico 'Bing' Alvarez (far right) didn't know each other. In fact, they probably had little in common except for the fact they both never harboured a dream to be in real estate. Bing went on to become a medical representative and Jonathan a senior auditor.
Today, however, the pair is a formidable force, partnered together to head PA Alvarez Properties and Development Corporation, a company dedicated to providing affordable and durable housing for Filipinos.
Romarico 'Bing' Alvarez fell into the property business
With Bing as Chairman and Jonathan as President, PA Properties has developed more than 200 hectares of land in Metro Manila and the provinces of Pampanga, Laguna, Bulacan, and Batangas to create more than 30 sustainable communities, housing more than 17,000 low-to-medium-cost units.
"My involvement in the property industry was rather unintended. I never dreamed, nor planned, to engage myself in real estate," Bing admits. "However, in the early 90s, my father, along with his associate, converted the small family-owned property in San Pedro, Laguna, into a residential development under the direct management of our family. A series of housing projects followed, and before I knew it I was in the property business."
At around the same time, working as an auditor, Jonathan dipped his toe into real estate to become the vice-president of Filinvest Land and later president of UCPB Properties. "In 2003, I was introduced to Bing by someone handling his account at the bank," Jonathan recalls. "He asked me to join, and on a personal level, all these years later, I feel very secure and comfortable working in the company. Being a family corporation, Bing and his siblings treat me as if I am one of them."
"Yes, our bond definitely extends beyond business," Bing adds.
Jonathan Lu balances Bing's affinity for risk
While they may be great friends, and share the same vision to be the leading community developer in the Philippines, the pair brings very different qualities and skills to the business. "Bing is the aggressive type, a risk taker," Jonathan says.
"I am more of the pragmatic type, more concerned with the consequences of our actions. I am cautious and more controlled – more systems-oriented. Our respective professional roles are very well defined. Bing is in charge of business development, land acquisitions and building relationships with external partners, while I take care of the house, making sure systems and controls are in place, policies and procedures are defined, and a responsible and strong organisation is maintained. We complement each other."
"If we differ on some issues, we always sit down to discuss the problem and comfortably resolve it with appropriate concord," Bing adds. Despite PA Properties' massive contribution to housing thousands of people in elegant and durable residential communities, there is still an estimated backlog of 6.7 million housing units (per the Subdivision and Housing Developers Association figures, August 2017).
PA Properties is on a mission to ease the housing backlog
Over the next five years, PA Properties is planning to build 15,000 more, expanding to Visaya, Northern Luzon and Mindanao. "This is not only a business goal, but aligned with our mission to ease the housing backlog in the country," Jonathan says.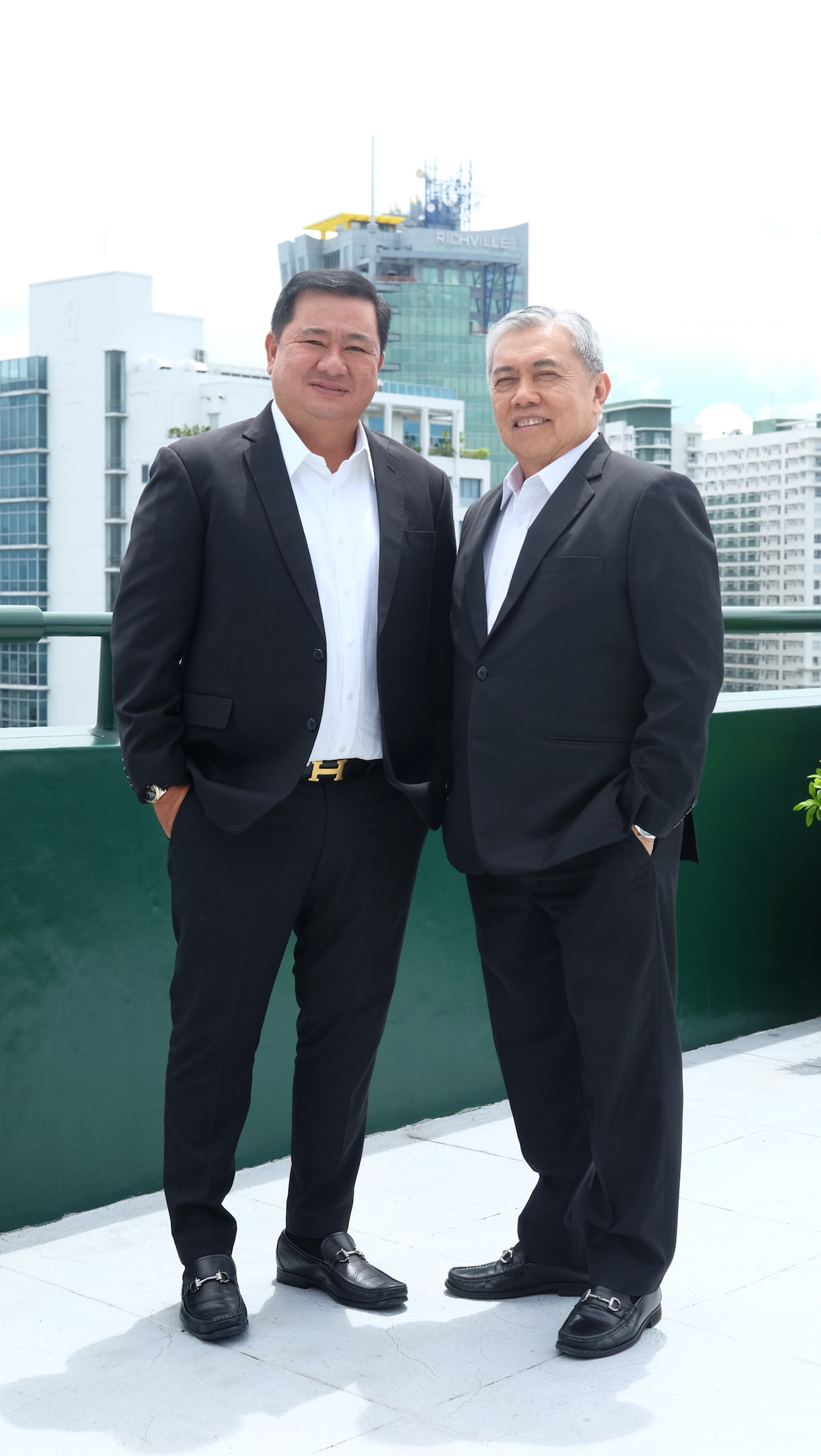 "The term 'low-cost housing' is a unique challenge in itself. We have to make sure that the cost of construction is controlled and kept low so that when we price our units, they will be affordable to our buyers. But keeping our cost low does not mean that we sacrifice quality. We have to make sure that the quality of our houses is within the standards required by law.
"Our singular role in the industry is to lead PA Properties in community development and to provide quality products and services to our valued customers," Bing adds. "Property development practically encompasses the whole of me, including my family and siblings. Since I started in this endeavour, it has become the sole source of our living, source of our struggle, fulfilment and delight for my family, business partners, and all those involved in the business."
A 'family first' culture
The company also has a number of Corporate Social Responsibility programs assisting a variety of organisations from education to disability services to disaster relief and rehabilitation. PA Properties has joined with Habitat, an international non-profit independent organisation providing families in need of decent housing, and has partnered with Haribon, an NGO protecting the environment, to plant trees in government-designated areas.
"We gladly share our blessings and rewards with the less fortunate," Bing says. "It is truly fulfilling to note that through our humble company we are able to help. Our role is to lead PA properties in community development and to provide quality products and services."
Our role is to lead PA Properties in community development and to provide quality products and services.
The company's sense of responsibility extends to its 500 employees as well. An overall compensation and benefits package is an attractive bonus offered to ensure employees stay. "We have employees who have been with us for more than 20 years," says Jonathan.
"We offer many benefits, including life insurance, HMO coverage, rice subsidy, subsidised meals, housing and retirement plans, and travel abroad for qualified employees. These are all in addition to what our laws demand. We also share our profits to our employees when annual targets are achieved.
"But on top of this, our employees feel at home at PA Properties because they are treated as family. The 'family first' culture has always been prevalent in the company and is another reason why our employees stay with us for years."