The radio-frequency identification (RFID) labelling system uses electromagnetic fields to automatically identify and track tags attached to objects. Predominantly used in the retail space, the technology has the potential to drastically improve supply-chain productivity. This is something that SML Group is capitalising upon.
Over the past five years, the global apparel branding and packaging company has been replacing its traditional labelling methods with RFID, helping its retail customers track their goods that are being shipped all over the world. The CEO Magazine sat down with SML Group's CEO KC Lau to learn more about RFID, the benefits it brings, and the potential it has if introduced to other industry segments such as food and beverage or pharmaceutical.
The CEO Magazine: You initially joined SML as CIO around 10 years ago. How did this role help you to identify the strategic importance of technology in the business, and prepare you for the CEO job?
KC: When I joined SML, the company had a very solid foundation and a good relationship with its customers – the large fashion retail brand owners in the US and Europe and their nominated manufacturers. Part of the role I played was to help manage the huge amounts of data coming in. I built SML's data warehouse, and looked at how it could easily operate without too many manual interventions.
To give you an idea, we see more than 100,000 points of sale [!pos!] every day in our system. These come from our customers and manufacturers who send the data to us for our management. Imagine handling this volume manually with people – it would be almost impossible. So, after I started working for SML as CIO, I started digging into my expertise in that area.
I helped to develop a system that would enable the Group to control the data coming in from its customers, before putting it online so they could easily see it and place orders. This in turn sped up the ordering cycle.
If you look back to the old days, if all the data fields had to be processed manually it would probably take three to four days, not to mention a lot of back and forth in email exchange. We've condensed this time to almost half a day; that's all that's needed to process a manufacturer's entire orders.
Then we had to look at how we were going to control that data across our various production locations. This is something that I worked on quite extensively when my role changed from CIO to CEO in 2015. I also helped SML unify its enterprise resource planning [!erp!] system, which was done in house at different locations. We decided to get something that would operate on a bigger scale, with everyone working on the same system.
The vision behind our ERP system was about unifying SML and achieving what I call 'a moment of truth' – where all our locations operate on the same platform and there aren't several messy systems to deal with. Starting out as the CIO really helped me to understand each of the processes within SML. It helped me to understand how we could standardise the information and processes we had across each of the geographical regions. Once I became CEO, I led SML through an expansion phase.
Why is the labelling industry a really exciting place to be working right now?
There are lots of new things coming in, such as RFID. That technology has really changed the definition of what a label is. Previously, when you were buying garment items in a department store, all you could see was the hang tag. Then you would go to the cashier and the POS to check the price and purchase the item. Nowadays, the tag can do so much than just identify a product itself, bringing greater interaction into the whole supply chain.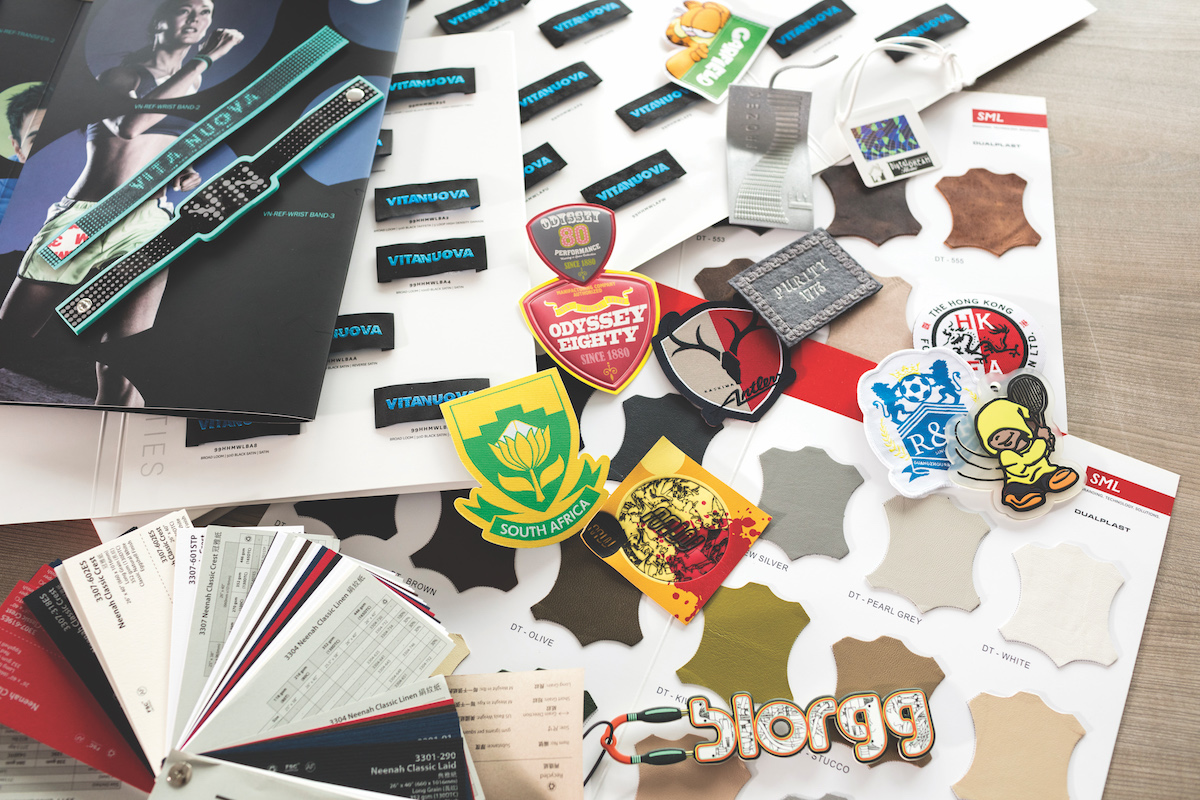 There are lots of new things coming in, such as RFID. That technology has really changed the definition of what a label is.
Let me further elaborate on this from a logistics standpoint. When a lot of garment items arrive at the logistics centre, what the workers usually do is this: they open the box and reorganise it, put it into another box, and then ship it to the retail stores. Now thanks to RFID capabilities, the label itself brings all of the identification one could ever need without even opening the box.
RFID really simplifies the process in terms of accuracy as well as inventory control in a logistics centre. Then, further on downstream, when the product arrives at the department store, the label can provide relevant information on inventory, history of the product, and so on.
Over the past five years, this evolution from hang tags to RFID has been helping businesses a lot. I find it all incredibly interesting and it really gets me excited every day. RFID is changing the whole labelling business; it's bringing new life to labels. Every label contains a unique brand story.
What challenges does RFID present for SML, and how have you been applying your expertise to overcome those hurdles?
SML started off as a rather small business in the 80s. We produced traditional labels, for example woven labels, care labels and heat transfer labels. We also did data » management. When RFID came into our business, it caused a bit of a 'culture shock' because everyone needed to learn new ways of operating. That's been quite a challenge, as people can be apprehensive about change.
We made a lot of internal changes to ensure our colleagues were able to adapt to this new technology in their day-to-day roles. We also rebranded the business. For example, we changed our branding in 2014 from 'apparel solution' to 'electronic apparel solution' because that's what we were and are selling today. Furthermore, we updated our logo and our marketing message.
How does SML differentiate its offerings according to its customers' needs, be that for individual customers within one segment
or across different markets?
Unlike our competitors in the market, we do things a little differently. We're not just trying to understand the requests from our customers; we're trying to understand what their pain points are. Perhaps the product is too costly. In that case, we will work with our product development teams to come up with different handling solutions so that we can offer better pricing for them. That's one example.
We're not just trying to understand the requests from our customers; we're trying to understand what their pain points are.
Another example might be with regard to the packaging. The customer's pain point might be volume – not being able to ship enough products at a time. So we might come up with solutions that look at how the packaging might be redesigned to fit more garments into a carton, in a safe way that reduces some of the logistical costs.
It's exactly the same with what we are doing today with RFID. We talk to the customers to understand how we can help them out. Maybe the challenge for them right now is that their customers are ordering goods online to pick up instore but they don't have accurate inventory data so the product isn't always in stock when they need it.
We understand that's their pain point, so we help them to build the right solution. When I talk to my colleagues, I tell them that listening to our customers and having good communication with them is extremely important.
Over the past few years, you've done a lot to grow the business. Looking forward, what are some strategic initiatives or growth plans that you have in place?
We have enjoyed a very steep growth trajectory on the RFID side. I think the company has also experienced lots of expansion. When it comes to our global footprint, we have most regions covered now. We have approximately 17 production sites around the world, and out of that there are 24 of those that can deliver RFID.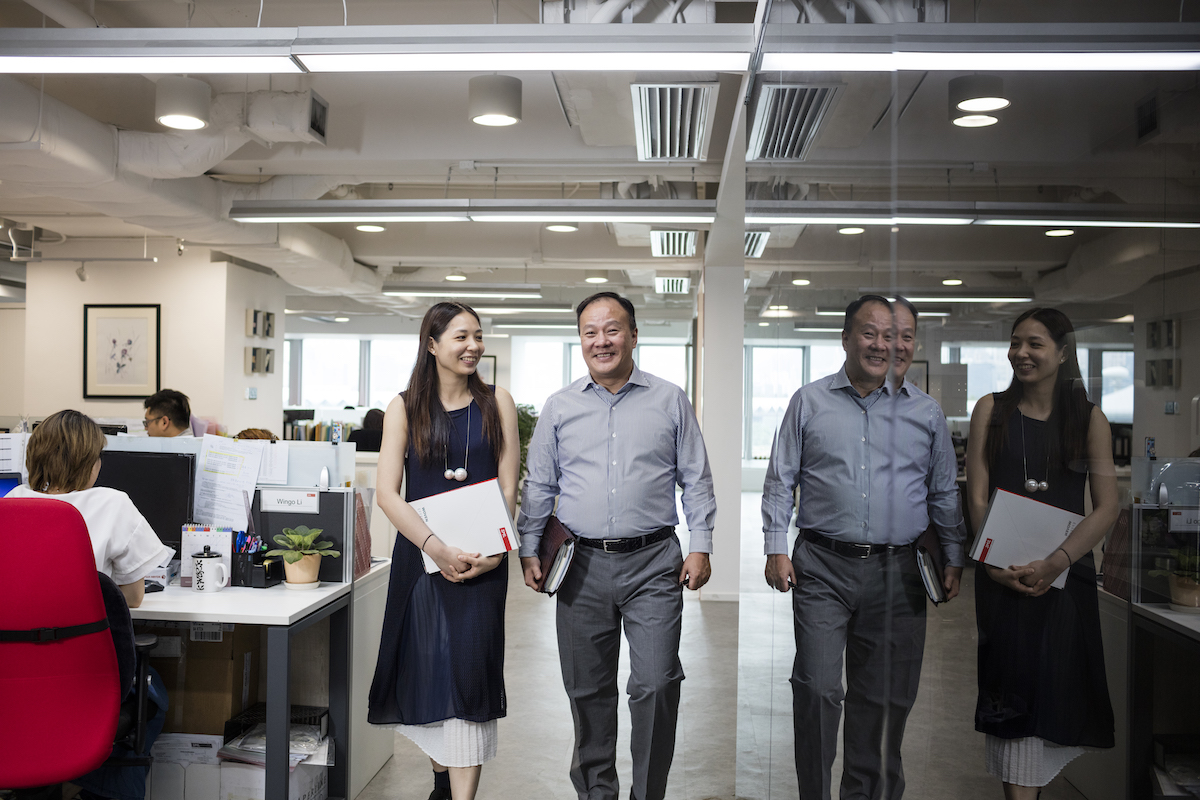 Data management is a key part of it too, and that's something we will continue to enhance. Another important focus is the R&D work, as well as developing our talent. We have technology centres around the world, and right now there are five that allow customers to come and try the RFID technology.
We have built a model retail store in the centres so that they can really experience what a store with RFID is like, because a lot of retail operators today are new and they don't have much knowledge on this. Most of the RFID tags are on the garment itself, but we are also exploring plenty of other things, particularly when it comes to the design of the RFID tag. We are looking at how we put it on shoes, accessories, pharmaceutical packaging, and even how it could be used in the food industry.
We have to open up SML to work with other research organisations to enhance our agenda, and grow new ideas together that will be of great benefit to our customers. Of course, that's not to forget our established services too, such as traditional goods, which we'll continue to expand geographically to ensure we serve our retail brand customers well.
Having come from that IT background, do you miss being involved in the day-to-day technology functions, or are you enjoying these new challenges that come with the CEO position?
I'm the type of person who enjoys the challenge. Although I come from an IT background, my previous work had me involved in the whole order cycle of the business. It really set the scene so that I could start listening to the customers, thinking about solutions, and analysing how we could implement changes within our capabilities at SML.
I think this has helped me to look at the different requirements of today and work with my colleagues to serve our customers better than ever before. Actually, quite honestly, it keeps me going every day. Most importantly, we have a very good team at SML. They are all driven by passion and I love to see them helping out our customers with big smiles on their faces.
The retail world has been changing dramatically thanks to the introduction of RFID. Where else do you see the technology having potential?
I believe RFID could also make great strides in the business sector. SML is looking at opportunities in the medical industry as well as railway systems.
I believe a big wave will be coming in the next two to three years with this technology, in the way that the iPhone changed the world in the old days. When you're walking into a shop, thanks to RFID you are able to know what you bought in the past, where the item is coming from, and its country of origin. All this data goes straight to your mobile phone, and this has the potential to impact a lot of people. It's a real game-changer.