Known around the world for their unique approach to customer service, the Japanese take great pride in anticipating and fulfilling people's needs in advance.
The business of omotenashi
Deeply rooted in their culture, the influence of omotenashi (hospitality) is everywhere in Japanese customer service.
Though the English translation hardly grasps this powerful concept, put simply, it means offering the best service, from the bottom of the heart, without expectations of a reward.
This attitude is, and always has been, the bedrock of one of the world's oldest cosmetics companies, Shiseido. Founded in 1872, this beauty giant is now the largest cosmetics firm in Japan and the fifth largest in the world – with a premier reputation to suit.
President and CEO of Shiseido Travel Retail (STR), Philippe Lesné says omotenashi is manifested in every facet of Shiseido's work.
"We're privileged to be able to inspire a life of beauty and culture, and create a positive impact on our customers and society – it drives our purpose. I personally believe in omotenashi and I think it has allowed us to really differentiate ourselves in the market," he says.
Starting his beauty career in fragrance, Philippe joined Kenzo Parfums at LVMH in France – the heart and soul of the global perfume industry.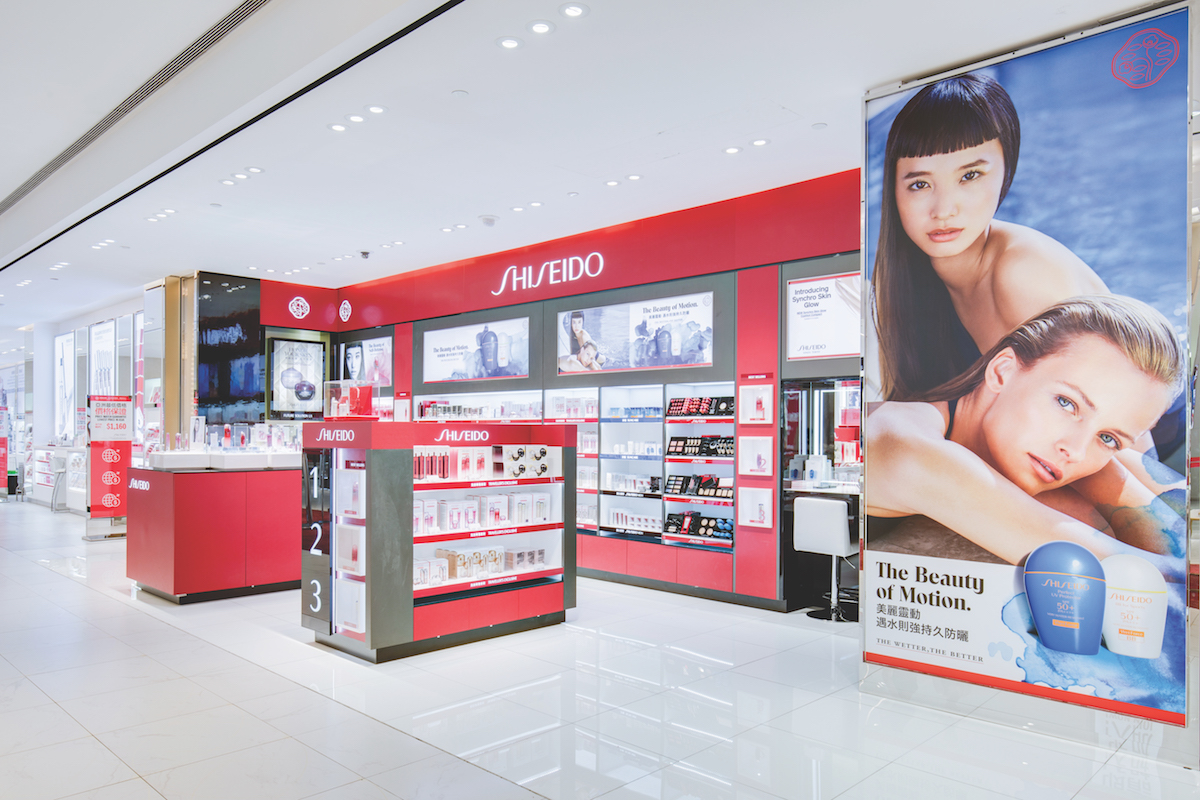 'One Shiseido, One Travel Retail'
"Over the next 15 years, I moved from Paris to the Americas, where I've lived in Buenos Aires and New York, two wonderfully vibrant cities, and developed a deep knowledge of the luxury fragrance and cosmetics business," he explains.
"I joined Shiseido Group in 2009 as Managing Director of Travel Retail Asia–Pacific – a position I held for almost five years – until I was promoted to Vice-President Travel Retail Worldwide and President and CEO of Travel Retail the year after."
Since then, Philippe has taken STR to new heights under a 'One Shiseido, One Travel Retail' approach.
Fast facts:

What is success to you?
"Success is the celebration of our people's achievements for the betterment of society, and we continue to take pride in the value we create for others. It's when we see our customers smile or when we inspire them with beauty and culture, helping them to find their inner strength – you can't put a price tag on that," says Philippe.

"Shiseido entered travel retail in 2002, with growth strongly driven by the Asia market. With the initial success, Travel Retail was earmarked as a major strategic priority – one of six regional entities outlined in the Group's Vision 2020 mid- to long-term strategy."
Announced at the end of 2014 by Shiseido Company, Limited's President and CEO Masahiko Uotani, Vision 2020 was designed to rejuvenate the brand and quicken responses to the fast-changing consumers and markets, driving growth and profitability.
This year marks a critical point in setting the business on a growth trajectory, with all efforts geared beyond ¥1 trillion in net sales and upwards of ¥100 billion in operating income.
"STR is expected to be an important driver in achieving these goals. To support this growth, we established a dedicated global team in Singapore in 2015, focused on our cosmetics brands," explains Philippe.
"To adapt to industry trends of retailer consolidation and wider market changes such as digitalisation and globalisation of travel, we unified our cosmetics and fragrance businesses in 2016 to create Shiseido Travel Retail."
The result is a streamlined organisation with balanced strengths across all three axes of beauty – skincare, make-up and fragrance – targeting three main regions: Asia–Pacific, EMEA, and the Americas.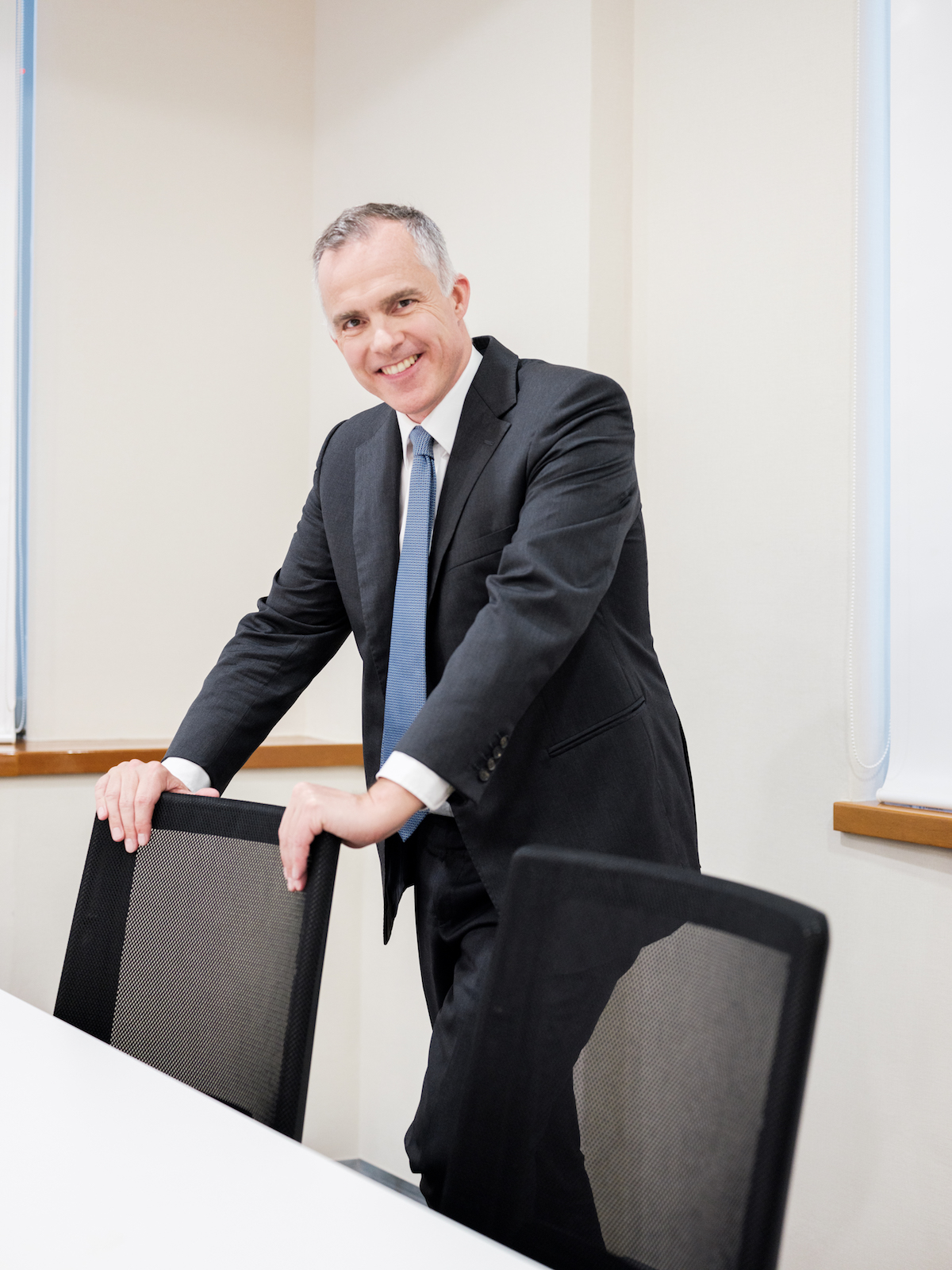 'Think Global, Act Local'
STR's 'Think Global, Act Local' approach aims to establish a stronger presence of prestige brands across the globe and at home, while enhancing our travel retail exclusive offerings and digital marketing programs to consumers.
As the Group's most profitable business, STR has become the ideal platform to showcase Shiseido on the world stage.
"At the same time, we want to bring the J-Beauty (Japanese beauty) wave to travel retail and inspire the one billion travellers around the world to become Shiseido beauty shoppers," says Philippe.
"We're aiming for at least US$2.5 billion in retail sales; a number four ranking and an 8% market share among beauty groups in travel retail worldwide; and to increase STR's share of total Group sales to 10%."
"At this juncture, I'm pleased to say we're right on track."
Philippe says that while Vision 2020 is his focus, the Group is already starting to articulate a vision for the following 10 years, centred around putting its people first and leveraging its values of heritage, diversity and innovation.
"I inspire my team to be bold, balanced and ready. We're fortunate to have the power of our brands, people and results to back our ambitions, and I believe we can strive further and aim higher," he says.
"In line with our Vision 2020 to become the most digitally exciting company in beauty, in 2016 we launched the SHISEIDO+ Digital Academy to elevate digital proficiencies of employees worldwide."
"Strive further and aim higher."
"Innovation is the lifeblood of our business"
For the past 145 years, Shiseido has continually invested in research and development to stay in touch with its evolving customer base.
"Innovation is the lifeblood of our business. Shiseido has established four Centers of Excellence – skincare, fragrance, make-up and digital – that work closely with its innovation centres, production bases and R&D departments to continuously drive innovative product development," explains Philippe.
"These Centers provide us with leadership, best practices, research, support and training, which we use to optimise our brand-building and marketing efforts in travel retail on a global scale."
By Philippe's standards, the pace of change in the travel beauty industry is so fast that what's true today probably won't be true tomorrow.
"The rise of low-cost carriers has made air travel more affordable and no longer just a luxury for the upper classes."
"Duty-free shopping has also evolved to include more accessible categories, and mobile technology has created increasingly connected travellers, resulting in the need to adopt a more holistic engagement approach."
"Beauty can change the world."
Potential for growth
"Industry consolidation in the past five years has also created global retailers, and there has been an eastward shift towards Asia as a growth centre, as Europe's duty-free market matures," he explains.
Philippe believes the Asia region is the epicentre of growth. The landscape has seen an unprecedented level of change in recent years, with retailer consolidation and mobile and digital technology creating a global territory of operators and shoppers.
"In 2018, the biggest growth will continue to come from Asia–Pacific, which was the only region that registered growth – of 20.7%, no less – for the perfumes and cosmetics category in FY2016. This is according to Generation Research," he observes.
"Looking at these results, we know we have to be where the action is so that we can feel the pulse of the market and stay connected with our customers."
"We're seeing record sales in Chinese travellers who make up a significant share of our business."
"The region is witnessing a huge travel boom, with outbound travel forecast to increase significantly over the next decade, offering excellent potential for growth."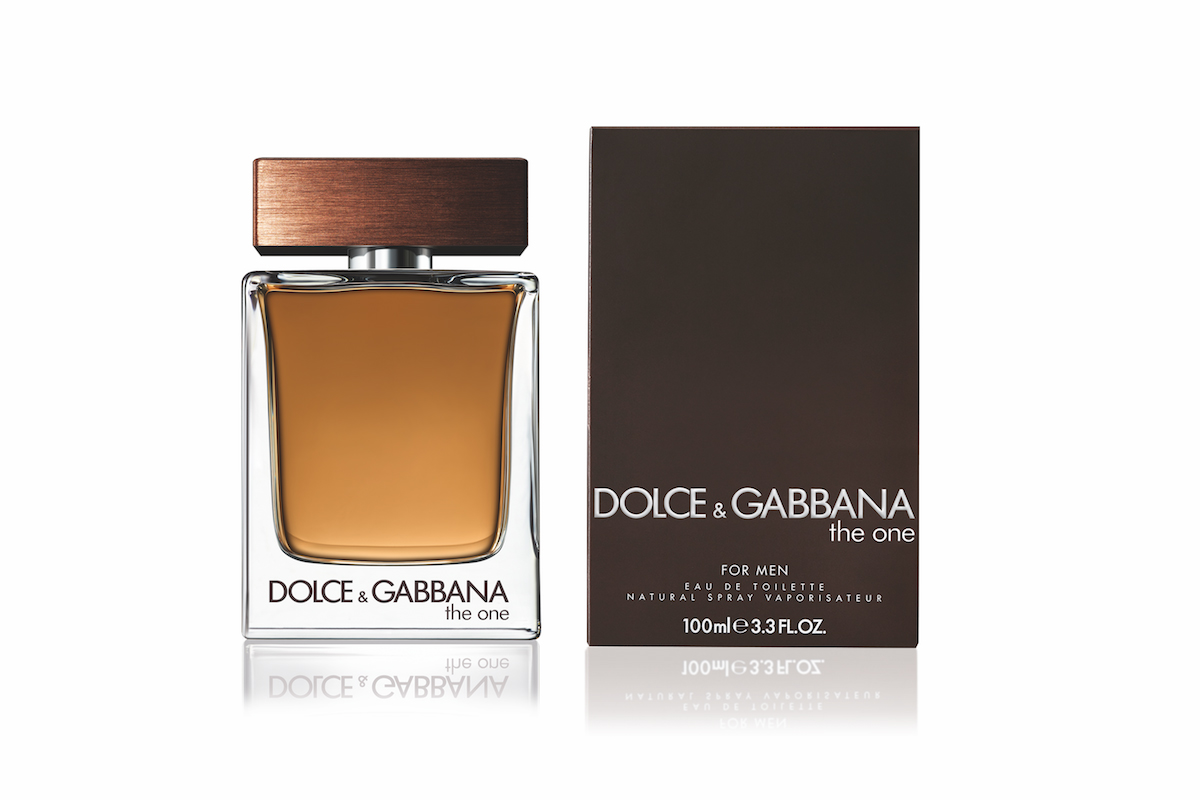 "What I'm most excited to note is how the travel retail industry will continue to embrace digital, finally turning into reality what were once lofty ideas half a decade ago."
"This evolution reminds me of some advice I received from my father."
He said, 'Have a plan so that you that can change it'. "We are at a watershed moment, and STR is eager to play an instrumental role in leading this digital innovation."
"With Shiseido's Digital Center of Excellence, we can already leverage digital technologies to create inspiring animations and omnichannel campaigns."
"Despite these exciting prospects, the industry is still in its infancy in terms of digital adoption and offering an omnichannel shopping experience."
"At the same time, we know that there will always be a segment of customers who value a human touch, sincere beauty advice and who want to be excited in their shopping experience," Philippe explains.
"This is where we continue to stay ahead because we understand how to connect with travellers and invest in building strong brands that inspire and meet their needs."
"Beauty can change the world and we want to give that confidence to our customers by helping them find their inner beauty and strength."