According to Ashwini Bhide, there's light at the end of the tunnel for the completion of Mumbai's struggle for better public transport. Metro Line 3 would be that light that Mumbai has been waiting for, assuring improved travel. The process of building this mega infrastructure isn't void of challenges, but Ashwini has ably negotiated the muck and the mire in her time as the managing director of Mumbai Metro Rail Corporation, also known as MMRC.
MMRC is a joint venture between the Government of India and the Government of Maharashtra. It is responsible for the construction and operation of the underground corridor of the Mumbai rail network, designed to reduce traffic congestion in the city and supplement the overcrowded Mumbai Suburban Railway network.
Expected to be completed in 2021, the resulting infrastructure will be a crucial part of the network of eight metro railway lines spanning 200 kilometres and 169 stations. The Metro Line 3 will be the first fully underground metro corridor for Mumbai, covering a distance of 33.5 kilometres along 27 stations from Colaba to SEEPZ.
Ashwini Bhide on establishing MMRC's independence
In 2015, when Ashwini was appointed to the role, she notes that it was her job to establish MMRC as an independent company. "I had to ensure we had the proper organisational structure, recruitment procedures, HR policy, IT policy, as well as other compliance-related matters that are expected as part of the corporate governance," she says.
"MMRC is a board-run company which gives us a lot of independence. Unlike a typical government department, we run as a very professional corporate group under the Companies Act. We strongly abide by the requirements of corporate governance, and the managing director is adequately empowered by the board of directors within the stated policy."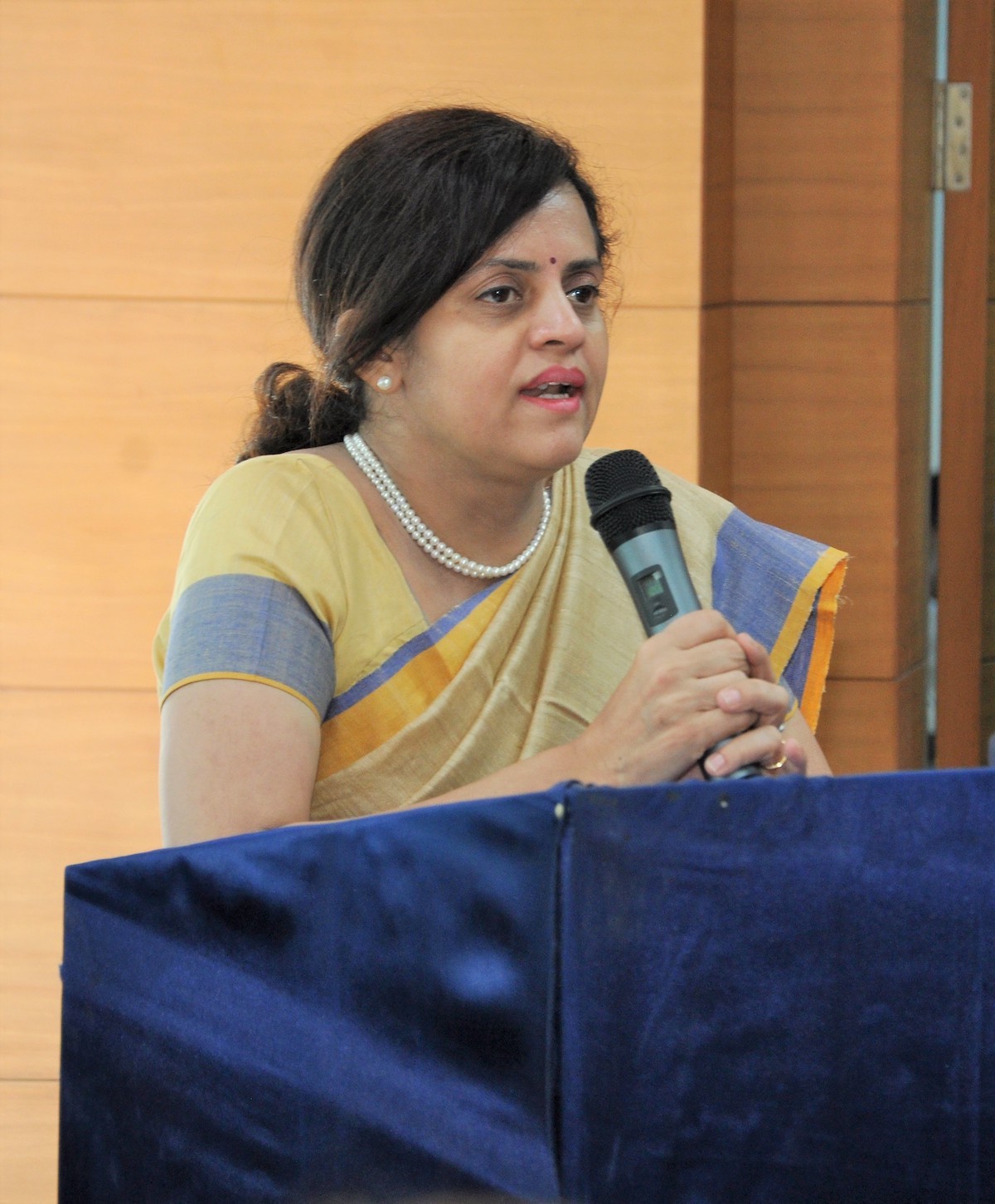 We are very vocal and transparent in our communication as Metro Line 3 aims to connect the unconnected suburbs through the first underground rail network.
"That is why there is a high degree of independence and the decision-making process is very fast. Nobody interferes unnecessarily. Whenever we need guidance, the government provides it, but in day-to-day activities, there is no interference. We are fast in our decision making, and highly efficient in our planning. That's why, over the past two years, we have overcome some seemingly insurmountable problems."
Mumbai Metro Rail Corporation is as transparent as possible
While the Mumbai rail network is set to have a positive effect on the lives of many people, Ashwini says that the plans for the project were initially met with some resistance. "During my first six months with MMRC, there was huge opposition and the media took a very negative stand while covering the story. It's a huge project and people could never imagine that anything of that scale could happen in Mumbai. There were talks about cancelling the project or shifting the entire alignment to a coastal road, et cetera. It was a difficult time for us."
To help ease some of the animosity, early on Ashwini made a commitment that MMRC would be as transparent as it possibly could. "We are very vocal in our communication, as Metro Line 3 aims to connect the unconnected suburbs through the first underground rail network. We have open lines of communication and share as much as we can on each and every matter with our stakeholders.
Ashwini and MMRC take a relationship-driven approach
There are many groups in Mumbai today that are working on a variety of infrastructure projects, but I think ours would be the most vocal and transparent organisation in terms of sharing information with the public. We are on social media, we have a very active and busy website, and we make conscious efforts to engage with people.
"This interaction and relationship-driven approach also extends to MMRC's stakeholders, suppliers and contractors. We look at everyone we deal with as our partners. We know that the project is extremely challenging and that it cannot be completed within the given time frame if we don't form strong partnerships. And we know that if our partners don't perform, we can't perform either. It's as simple as that."
The future looks bright for Ashwini and MMRC, with plans to consolidate the successes it has had to date. "For the next five years, our main objective is to complete this project. Then, in the future, apart from operating the metro network for the people of Mumbai, we may look for the contracts to operate other infrastructure as well. A lot of expertise will be gained in executing this project, especially through building the first fully underground metro corridor in India. The skill sets and knowledge that will give us means that we might possibly have a future on the consultancy side as well."