By his own admission, Brett Jones is "not a city person". The Novocastrian spent the first 30 years of his life in New South Wales' Hunter Region before heading to Port Hedland in Western Australia for six years, then to Cooma, New South Wales, for 14 years working on the Snowy Hydro Scheme.
Now the CEO of Murrumbidgee Irrigation, he has spent the past two years in the town of Griffith in the Riverina region of New South Wales. "I was hooked by the area," Brett admits. "I like being in the country more than the city; it's where you can make a big difference to communities."
Brett Jones takes a country approach to partnerships
It is fitting then that the country guy is tasked with taking charge of precisely that: all 660,000 hectares of supply network that constitute the Murrumbidgee Irrigation Area. As most CEOs head organisations that are headquartered in city locations, it is natural that they would take an urban approach to building business partnerships.
Making friends out in the bush, however, requires a different approach. Brett points out that in a small town, everyone talks to everyone, and that the comfort of confidence and anonymity disappears.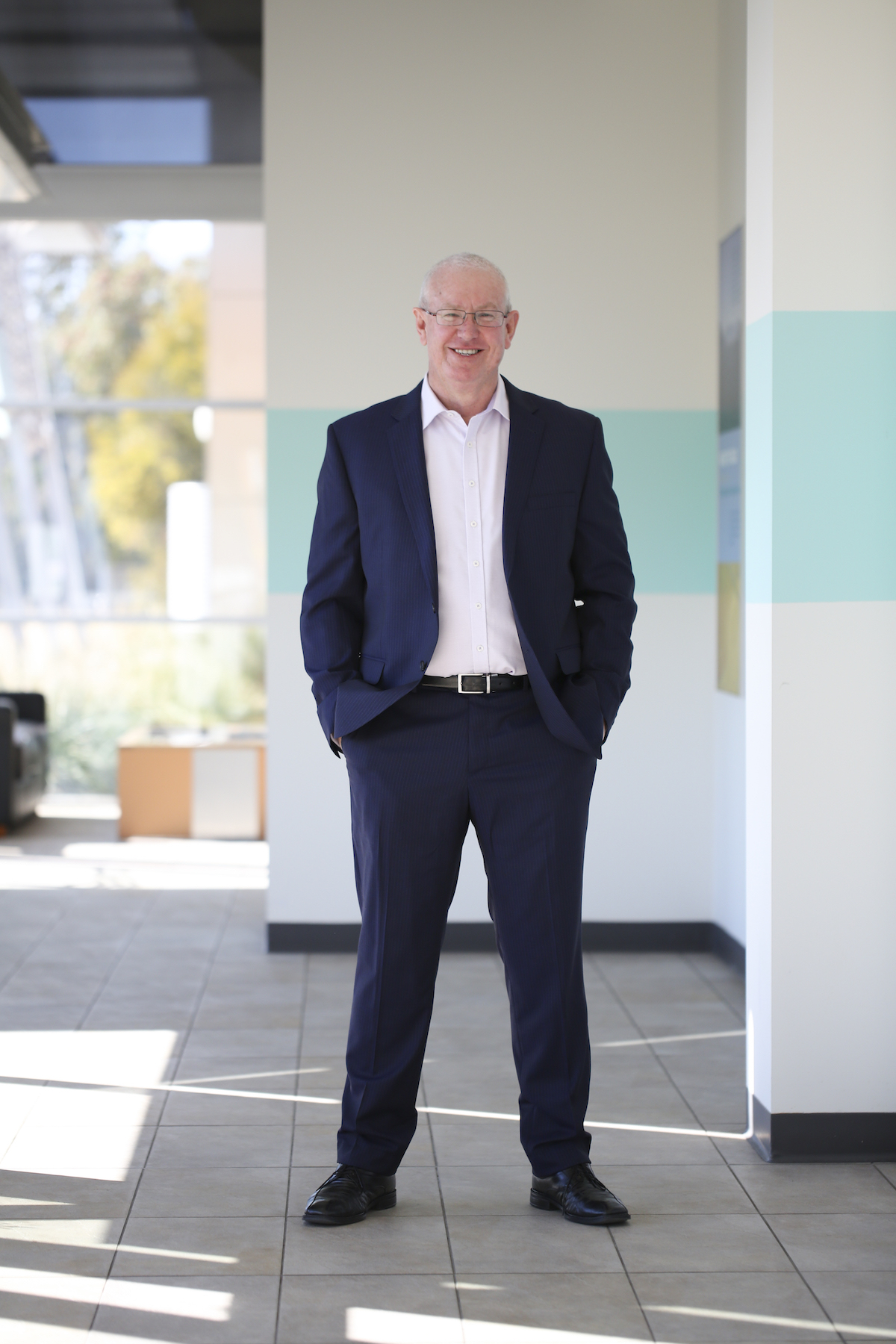 "If you have a major dispute with a contractor, it might transpire that the contractor's brother also works for you and the sister knows someone who used to work for you, and so on," he says. "It's a small town. There might be 30,000 people, but it's still a small town."
The importance of long-term agreements and relationships cannot be underestimated when in country New South Wales. As Murrumbidgee Irrigation is one of the major users of contractors in the area, Brett is well aware that feedback spreads quickly. If a contractor thinks an employer is a risk, they are likely to charge a premium for everything that employer wants to do.
"We're not of a size or in an area where we can have the approach, 'If contractor A doesn't work, you go out and talk to contractor B, C, D or E.' You simply can't afford to get a bad name within the contractor pool because, at the end of the day, you've got to get your work done somehow," he explains.
Murrumbidgee Irrigation embraces automation
Getting some of that work done is becoming easier due to increased automation. Irrigation has been run manually for more than 100 years. Even so its processes are not exempt from technological change. Brett says automation had already begun when he started in the CEO role in 2015. Now, because of technology, farmers can go out to dinner or to a party instead of having to work every night.
I like being in the country more than the city; it's where you can make a big difference to communities.
"One young farmer said to me, 'I used to have to get up in the middle of the night to manually close off the water, but now I can do this from my phone,'" Brett recalls. Whenever the word 'automation' is thrown around, employees start to become nervous about the security of their jobs. Brett thinks the best approach to what would normally be a difficult and awkward conversation with employees is to maintain an open dialogue and be straight with them about the expected changes.
"I was direct and said, 'Hey, these things are changing, and that's going to affect all of us.' They then started talking together about what types of changes there might be, and how they can best prepare as a group and then also as individuals," says Brett. "They are not naïve. They know that automation has happened in other industries, and it leads to significant changes. You just need to work with, not against them."
Supporting staff through change
Brett has found that the younger generation, both farmers and employees, are generally more accepting of the evolution, and adjust accordingly. They understand the mundane nature of simply driving up and down a channel and manually completing tasks, and they are happy to learn and use new technology. Brett supports these young people by helping to develop their skills in the relevant areas.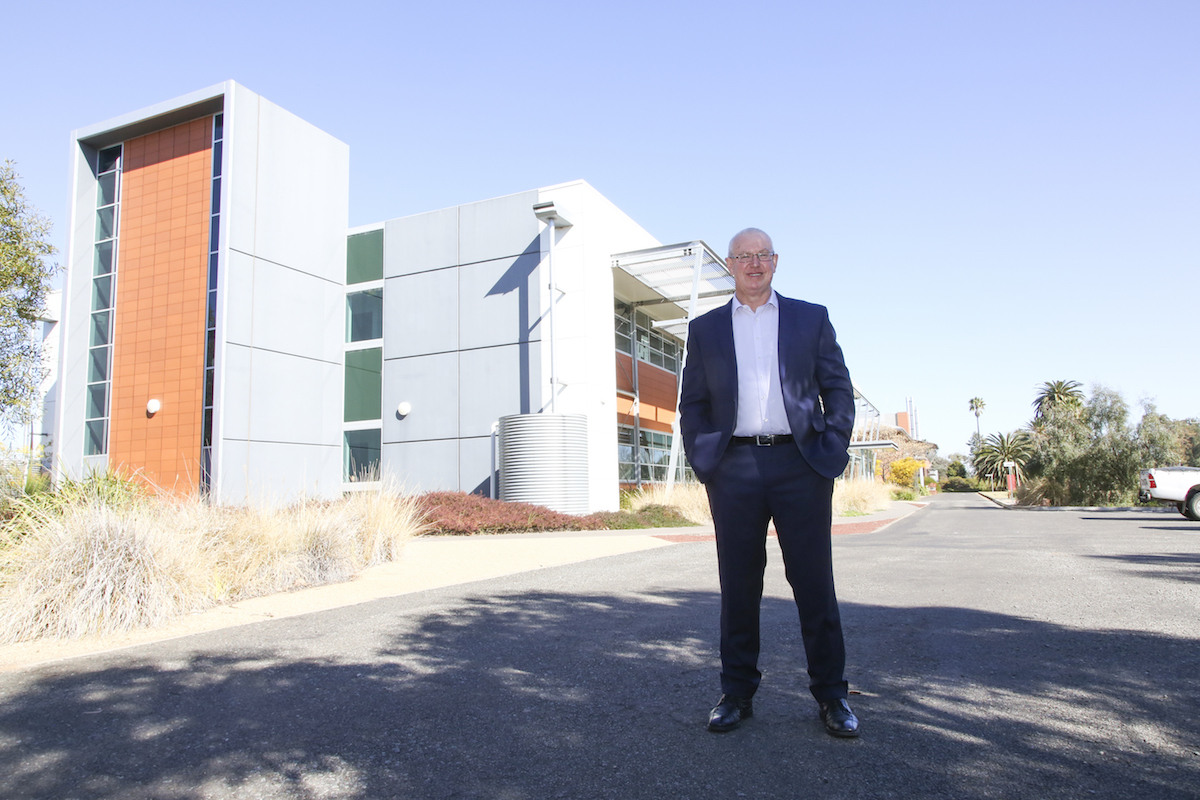 With older farmers, however, Brett notes that talking with them is much more complex. Some of them are approaching retirement and will ride out to the end of the wave. The same is true in-house with older staff. Sometimes the conversation is more about moving to a different area of the company.
"Some of our longer-term guys say, 'Well, I'm just not technically savvy,' and in response we ask, 'What other roles might suit you in the company? Are you interested in customer engagement and customer services, or are you interested in the management side, or in operating machines, or cleaning channels out?' "
Making a difference in the community
Murrumbidgee Irrigation currently has around six major projects underway, and is overseeing up to 30 additional projects across its whole network. "They cover automation, capacity expansion, refurbishment, improvements and some operational control elements," Brett says. "We've got a vast number of projects all over our network."
But what excites Brett the most about being CEO is his ability to make a difference to the towns inside the Murrumbidgee Irrigation Area. While he may be responsible for providing water to communities, Brett believes the flow-on effects to the farmers, the customers and the locals is where the real difference, and the wealth, of the community lies.
"They're the ones who grow the grapes, the citrus, the rice and the cotton. We directly employ 180 or so people from the community, but the farms we supply water to, and the flow-on effects of what they produce, are going to employ thousands more as a result of our work," he says.
"That's how we fit into the cashflow of the community: listening to customers and delivering to them in the best way we can at the lowest price so that they can produce even more. That's what the game is about. I love that aspect of my job."