Prashant Jain made a bold decision to diversify JSW Energy's business
by moving into an area no Indian energy company had entered before. He saw a future for the company in the manufacturing of electric cars.
Two months after being appointed Joint Managing Director and CEO in June 2017, JSW Energy signed a memorandum of understanding with the Gujarat government to set up a INR4,000 crore unit for manufacturing not just electric cars, but electric batteries, energy storage systems, and charging infrastructure as well.
One of the advantages of an emerging technology or innovation is the absence of an established framework, Prashant says. "Since JSW Energy is a free cash flow company, we can generate more than US$200 million every year, which will then be used as growth capital for our venture into the electric car business. We're very upbeat about it," he explains. "It doesn't matter whether you're an existing auto manufacturer or a new player, all companies start off with a level playing field."
A weathering storm brewing over India's energy sector
While diversification is usually seen through the lens of exploring new opportunities and creating new products, it can also be about hedging your bets when other areas of the organisation are going through rough times.
Such is the case with JSW Energy's traditional business, which is weathering a storm that has been brewing in India's energy sector over the past five years. The country's banking system faced a major crisis in relation to bad loans, which heavily impacted the energy sector.
According to a CARE Ratings report, India's gross non-performing assets (NPAs) increased to 10.2% of total advances in September 2017, ranking it fifth out of the 39 major economies surveyed. The only countries with higher NPA ratios are from the PIIGS economies, the countries most affected by the global financial crisis: Portugal, Italy, Ireland, and Greece (the fifth country, Spain, didn't fare much better, ranking tenth with an NPA ratio of 5.28%).
Moreover, 123GW generation capacity was added in the twelfth five-year plan (2012–17), against the planning of 88GW which led to over-capacity, particularly in the thermal power sector.
Prashant thinks demand growth did not keep pace with earlier projections primarily due to two factors. "First, post-financial crisis, there was no fresh public investment taking place and industrial demand did not pick up," he explains. "Second, when the Modi government took over in 2014, they began driving towards power saving because of all the improvements in energy efficiency."
This created a double whammy for the energy sector, according to Prashant. "On the one side, over-capacity rose but, on the other side, demand did not expand as anticipated."
The power demand grew at 4% CAGR against 6% CAGR GDP growth in the twelfth five-year plan. The demand side of the equation was contracting, so there was oversupply." JSW Energy encountered challenges in terms of untied capacity. Until last year, only 65% capacity was tied up for long term while the other 35% was sold in the merchant market, which had a lot of uncertainty.
JSW Energy reduced its operation and maintenance costs
Against such a backdrop, Prashant's three-pronged strategy effectively turned JSW's power business around. The first step was to improve long-term PPA portfolio from 65%t to 75%. The next strategy was to improve the financial profile by reducing debt by more than INR25 billion and interest cost by 110 basis points. Finally, JSW Energy worked on reducing its operation and maintenance costs.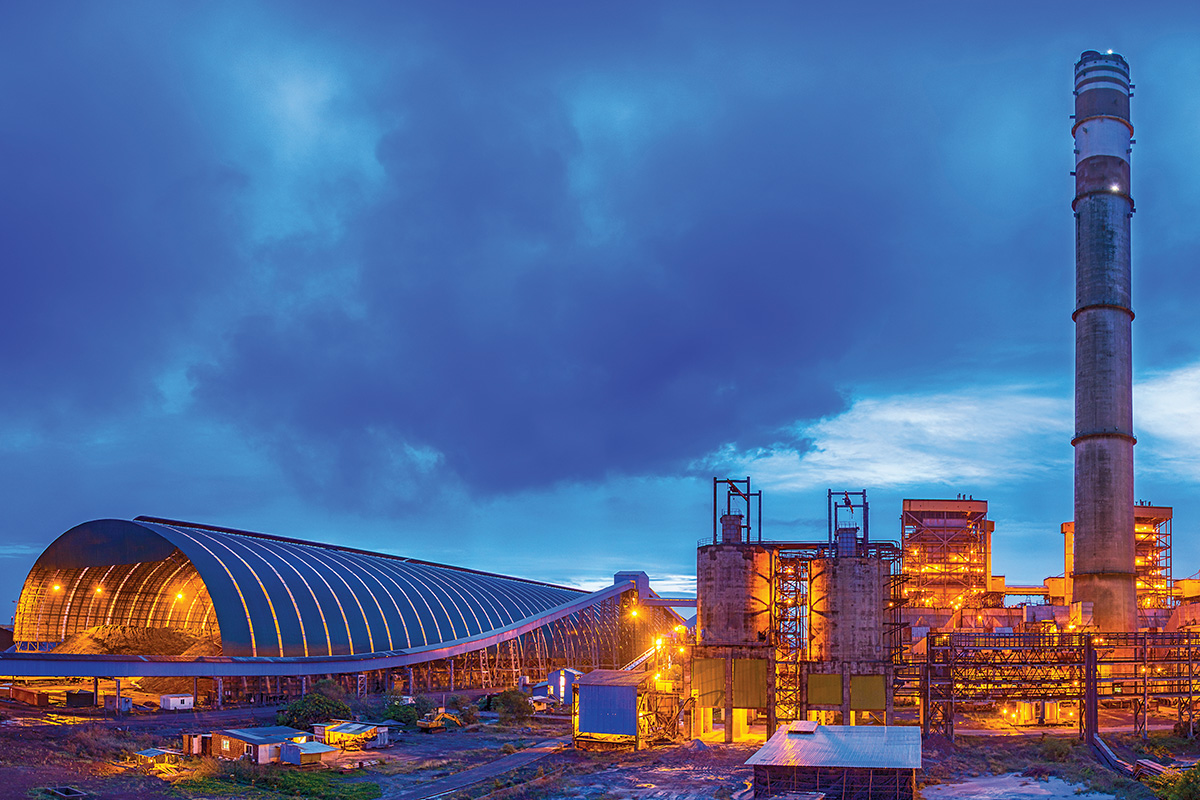 Four other factors are also working in Prashant's favour. First, JSW Energy's team is very passionate and agile, meaning it is able to respond quickly to any kind of challenge thrown at it. "In the past couple of months, I gave a lot of targets to my internal team and they responded very quickly. They were switched on and on track with the strategy I spelled out for them," Prashant notes.
JSW Energy is also a very efficient allocator of capital. "We build projects at a very low cost of capital," Prashant says. "In the power business, JSW energy has built power plants at US$0.6 million per MW, a stark comparison to US$1.2–1.5 million per MW if built by other companies."
Another factor is its execution capabilities. "We can build large projects in the shortest possible time at low cost, and have built our assets with strong project management and execution."
We've gone through thick and thin, the good times and the bad, together with our suppliers.
Finally, the company's operational capabilities are second to none. Its operational efficiency, worker productivity and use of the latest state-of-the-art technology, alongside other innovations, enable it to achieve the highest operating margins. "JSW Energy's overarching conglomerate, JSW Group, is
one of the lowest cost converters in all the spaces where we have a presence. We are very selective with the assets we take on."
The company approaches its choice of suppliers with equal selectivity. Reflecting on JSW Energy's business partnerships, Prashant says, "it's been an open book where we've gone through thick and thin, the good times and the bad, together with our suppliers".
He believes this is primarily due to a shared affinity for the one raw material that is critical to the fortunes of both supplier and provider. "We import coal from all over – from South Africa to Mozambique, from Indonesia to the US. JSW Group sources close to 20 million tonnes of coal a year, so that gives us a long-standing relationship with all the big mining companies."
Gaining a 360 view of the business
Aside from a three-year stint at DCM Shriram Industries, Prashant has been a one-company man his entire working career. He started as a maintenance engineer before dabbling in large steel construction projects.
Then he moved into project management, eventually becoming Head of Corporate Strategy and Development for JSW's steel business. "I was responsible for mergers and acquisitions, as well as investor relations, information technology, corporate affairs and project management," Prashant recounts.
"I did plenty of cross-border M&As as well as many within India. I was also responsible for policy advocacy, so was working with bureaucrats, policy makers
and chambers of commerce. That gave me a 360-degree view of the entire business. Then the opportunity came to handle the company's profit and loss, so the experience came in very handy."
Now that JSW Energy has weathered the electric storm, Prashant's focus is moving to the profitability of its overall business, as well as fulfilling the ambitious goal of rolling out its first electric car by 2021. But some analysts remain sceptical that the company will meet the incoming deadline.
Following its electric car announcement in August last year, Abdul Majeed, PwC India automotive lead, told Reuters, "it is indeed a stiff deadline," and that a complete ecosystem for electric vehicles was at least seven to 10 years away.
"Existing OEMs are struggling because battery costs are still three times the cost of conventional car batteries, plus charging infrastructure is completely missing in the country," he said.
Regardless, Prashant sticks to the diversification path. Whether that vision and ambition is rewarded, only time will tell. Well, at least by 2021.