Have a taste: Adelaide
Spend a day traipsing the streets of Adelaide, South Australia, sampling local epicurean delights.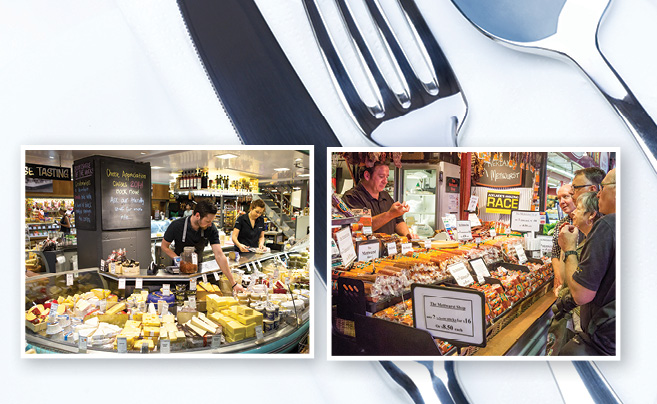 Adelaide is commonly referred to as the 20-minute city, as it takes less than half an hour to get from the city to the hills and/or the coast. The perfect itinerary for the food-lover includes a trip to the bustling Adelaide Central Market, and a tailor-made Taste of SA tour. Take an extra bag along for goodies!
Wander the Adelaide Central Market with Mark Gleeson
The Adelaide Central Market sits in the heart of the CBD, and is an epicentre of food, culture, and lifestyle. Existing for more than 140 years, the market hosts 80 speciality stalls and has 1.3 million visitors each month.
Get lost in the whole experience: take in the familiar aromas, devour too many tasty treats, and enjoy the second-to-none service not dissimilar to that of a small country town.
Mark Gleeson is the man behind the Central Market Tour. He's been a stallholder for 24 years, and has seen the food hub evolve considerably to become the largest fresh-produce market in the Southern Hemisphere. "I think this is one of the world's great markets," he says. "There is a huge range of produce available, and retailers compete on quality rather than price."
Mark introduces me to a number of retailers, all of whom are unashamedly passionate about what they do. He greets Maria at Lucia's Fine Foods like an old friend. The iconic family institution was created in 1957 by Italian immigrants who chose the location as it reminded them of the piazzas back home. Then there's Stephan at Central Organic, with the freshest certified organic Adelaide Hills apples; Chester at House of Health, who has bulk bins of goodies including the popular 'superfood muesli'; and Inga at The Latvian Lunchroom, who passionately explains her Baltic folk cuisine offerings.