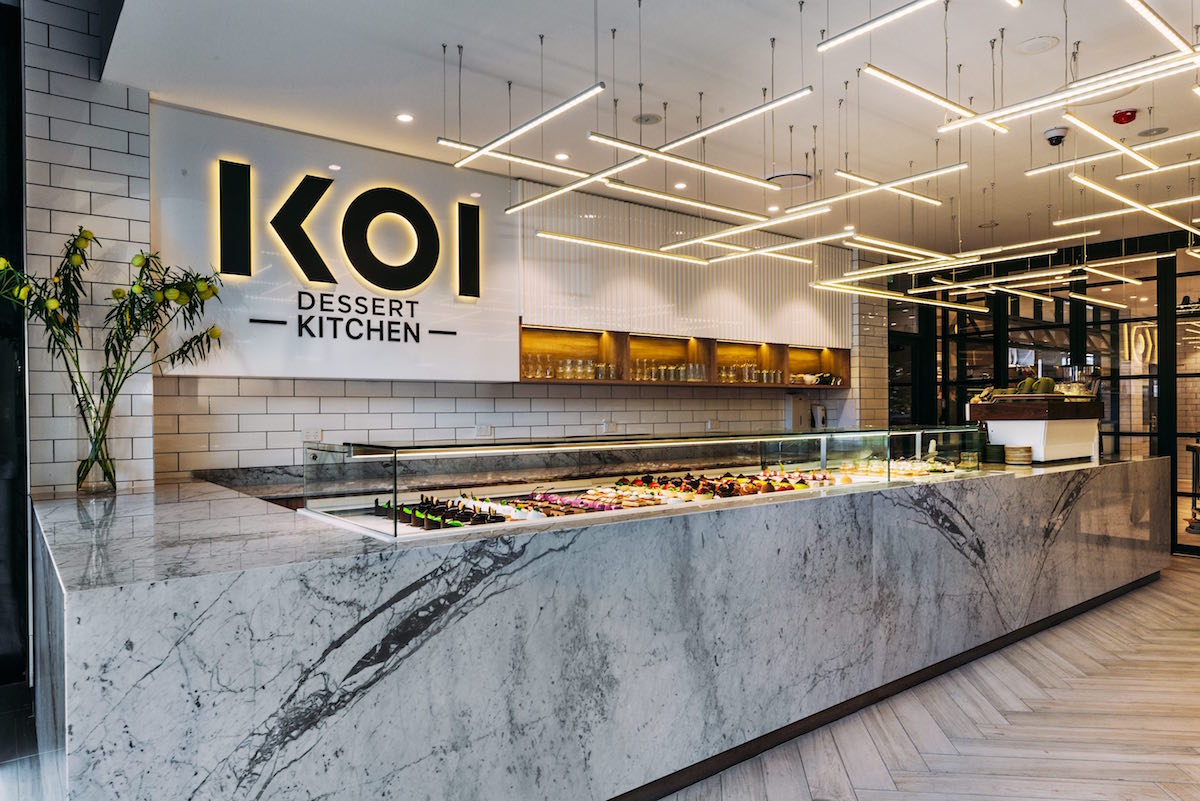 Calling all sweet-toothed Sydneysiders! Masterchef dessert prodigy Reynold Poernomo's new venue, Koi Dessert Kitchen, has just opened in Ryde.
The sister venue to the insanely popular Koi Dessert Bar in Chippendale, the new venue is part dessert bar, part cooking classroom and part production hub. The space will act as the production hub for both venues, and the kitchen will be visible at all times. Customers will be able to sample the sweet treats, learn how to make them and watch the masters at work as they craft the delicious desserts for both Koi venues.
Loop Creative designed the interiors to lend themselves to the concept of operating as a café and classroom. The chic space is flooded with natural light, with marble bench tops and touches of wood elements throughout.
"We've found a large space so we will also be doing master classes where our customers can come in and learn how to make some of our most popular desserts" enthuses Reynold. "There's nothing like it in Sydney, we've got a feeling it will be just as popular as Koi Dessert Bar!"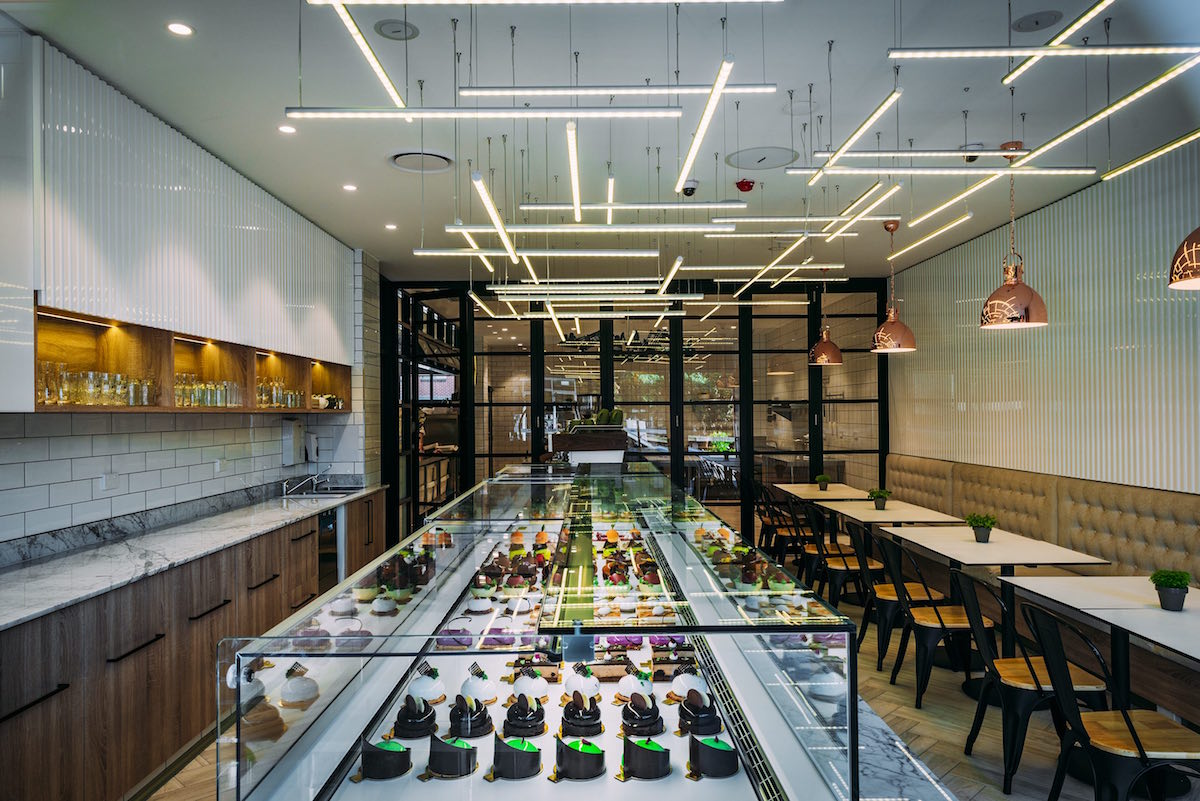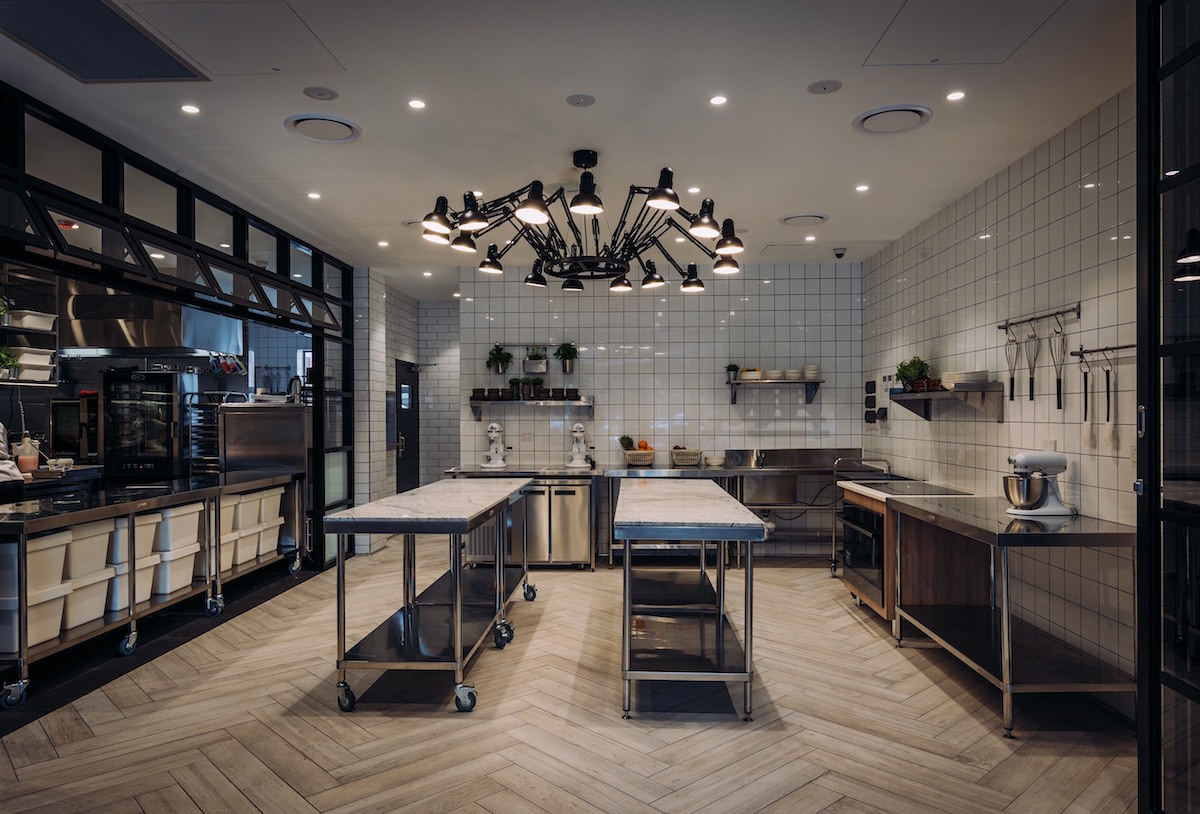 The name Koi has nothing to do with the fish; it stands for 'kids of Ike'. The Koi Dessert venues are a family affair; run by the three Indonesian Poernomo brothers Reynold, Arnold and Ronald, as well as mum Ike Malada, who will act as the executive chef of Koi Dessert Kitchen.
The Koi Dessert Kitchen is a dream come true for Ike, who has always wanted a space where she and her boys could share their knowledge. And there is plenty to share.
Reynold says his mum will teach the art of cake making, including finishing, glazing and decorating, while he will, of course, be in charge of the desserts. There will also be master classes run by guest chefs and bakers.
"All of our desserts have flavour composition as the number one priority. I like to use Asian flavours, Asian herbs and Asian dessert techniques, and then I make my own unique adaptations to create an interesting fusion" shares Reynold.
Popular Dessert Bar favourites – the Nomtella and the Moss – will definitely be on the menu.
The Nomtella is a mouth-watering concoction of espresso mousse, salted caramel and brownie with choc hazelnuts, while the Moss, which Reynold began working on while on MasterChef, brings together pistachio mousse, caramel gel, dulce cremeux, pistachio sponge, matcha moss, apple blossom jelly, nitro lime and yoghurt and green apples.
With all of those detailed components, the MOSS actually takes about 3 hours to make. In fact, the majority of the intricate desserts take at least 2-3 hours to complete.
But it's not all sweets. Elder brother Arnold, a judge on Masterchef Indonesia, is in charge of the mouth-watering savoury dishes that are part of the Koi Dessert Bar's dinner menu. At the Ryde venue, the brothers hope to offer brunch soon, as well as exclusive chef's table dinners with one-off menus, Ronald, a hospitality pro, and youngest brother Reynold.
KOI Dessert Kitchen Ryde is located at Shop 3, 62 – 66 Blaxland Road, Ryde.