Sage Dining Rooms
Sage dining rooms, this sleeper hit in Canberra's dining scene offers an outstanding degustation with innovative ideas and fresh flavours.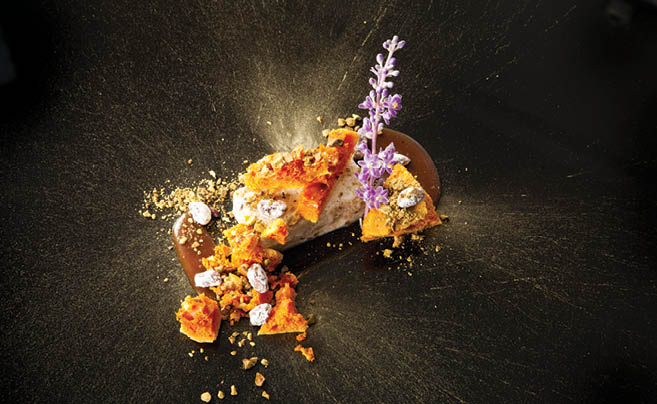 The twinkling lights of the Mint Garden Bar are the first sign that you've arrived at your dinner destination. The outdoor space is buzzing on a brisk Saturday evening with a chic Canberra crowd clinking cocktails and enjoying canapés in the ambience of the garden.
A few steps through the garden maze lead you to the front door of the restaurant. After a warm welcome from owner Michael Harrington, you discover Sage is an oasis of calm.
The room is incredibly inviting, with plush banquette seating along one wall, starched white tablecloths, and uniformed waiters gliding about delivering drinks to diners.
There are splashes of colour here and there, with the banquette seating upholstered in a stylish, bright floral against a jaunty feature wall of black and white stripes. It's a cosy environment, and feels like a little slice of Paris in Canberra.
After running through the menu with the informative waitstaff, it's decided that before embarking on the five-course chef's tasting menu, the night should kick off with something a little celebratory. Moonlight Flat oysters sprinkled with nam jim and fried eschallot, resting on a bed of smooth pebbles, are brought to the table, accompanied by a glass of Jean-Cedric Deguy 'Cuvee Selection' champagne. The creamy oysters are offset by the light, Asian flavours, which work perfectly with the champagne, and it's a great way to prepare the palate for what's to come.