Give mum a ring: Vienna Ringstrasse
The mother of all boulevards, Vienna's Ringstrasse celebrates its 150th anniversary. What about adult children treating their parents to a special trip?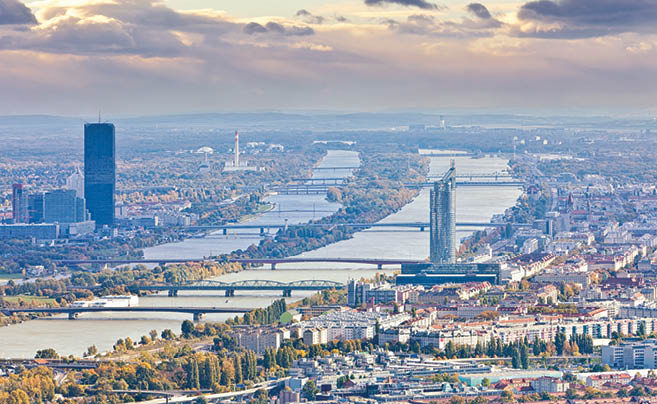 Parents often take their little children's wishes into consideration when planning a family holiday. But what about adult children treating their parents to a special trip? Among those people who already have enough material objects in their lives, an overseas trip is an especially valued gift experience. In the decision to take a loved one somewhere special, an exceptionally appealing destination is required to make a lasting memory. Vienna fits the bill perfectly, so why not impress Mum this Mothers' Day and make her ecstatic with a truly special travel experience to the Austrian capital?
With its many palaces, outstanding museums, excellent cuisine, and high-quality shopping, Vienna is the perfect European city experience, yet surprisingly few Australians have made it to the centre of Europe to explore what was once the capital of a vast empire and seat of the most powerful government in the world. Astonishing though it may seem today, the Austro-Hungarian Empire still existed less than one hundred years ago; its imperial legacy makes Vienna one of the world's most beautiful cities. By current world standards, Vienna nowadays is a small city; that only adds to its many charms. Vienna is endowed with a cultural patrimony worthy of a city many times its size, yet it is its intimacy that makes it such an enjoyable destination.
The centre of Vienna is surrounded by a roughly circular boulevard known as the Ring, a grand thoroughfare that has existed for only 150 years. The Ring and the grand buildings found on it today were built in 1865 after the removal of the defence walls torn down to free up new land for construction in a city that had expanded far beyond the walls many years before. Emperor Franz Josef, not one to do things on a small scale, decreed that the Ring be a showplace for a series of palatial buildings to create the most impressive collection of buildings in Europe. His plan succeeded admirably; the variously named avenues comprising the boulevard ringing the Vienna city centre are among the most attractive on the continent.