High-end low-key luxury in Thailand
A unique paradise nestled atop Phuket's Cape Panwa Peninsula, Sri Panwa is one part luxury tropical oasis, one part gastronomic wonderland, and one part millennial party palace.
It's 9pm on a Saturday on the outskirts of Phuket, and for everyone visiting Sri Panwa Resort, the night is just getting started. After a day of island-hopping and spa treatments, a long table packed with people – ranging from media to hotel staff, family and friends of Managing Director and boss Vorasit 'Wan' Issara – all gathered for a feast of Japanese delights at one of the resort's prime restaurants, Baba Hot Pot.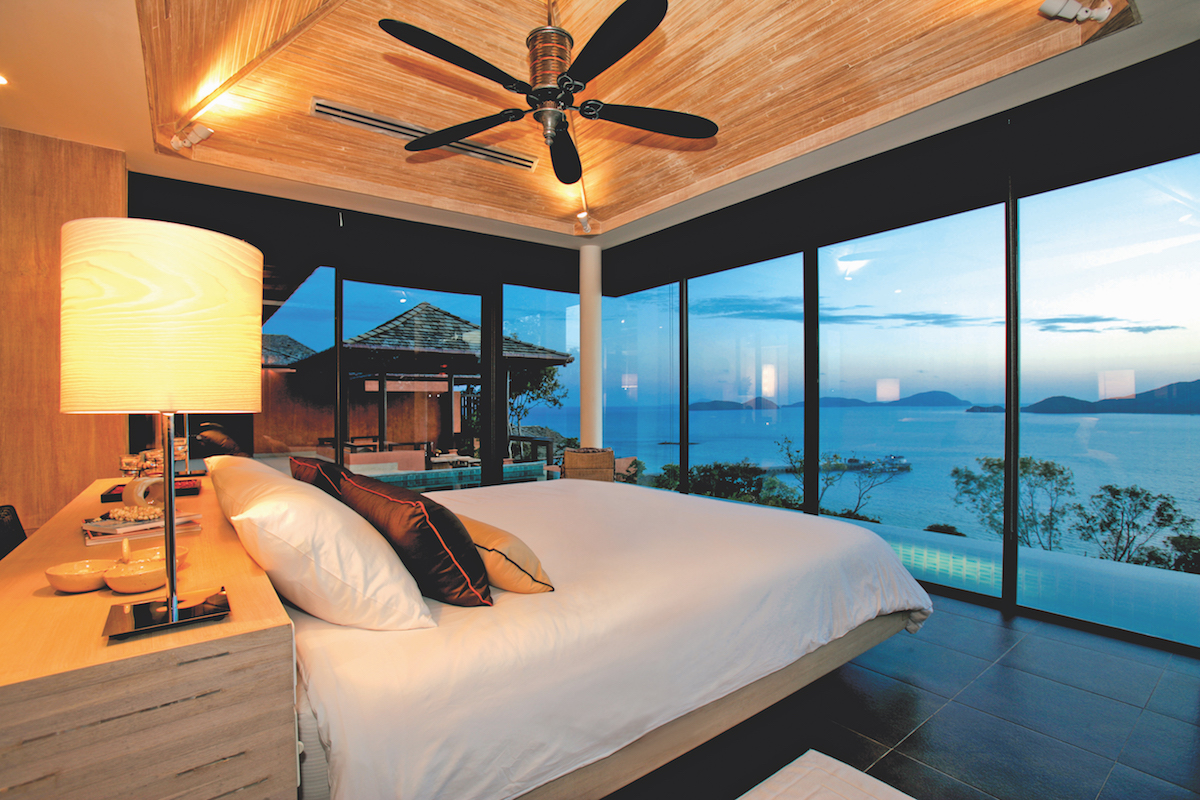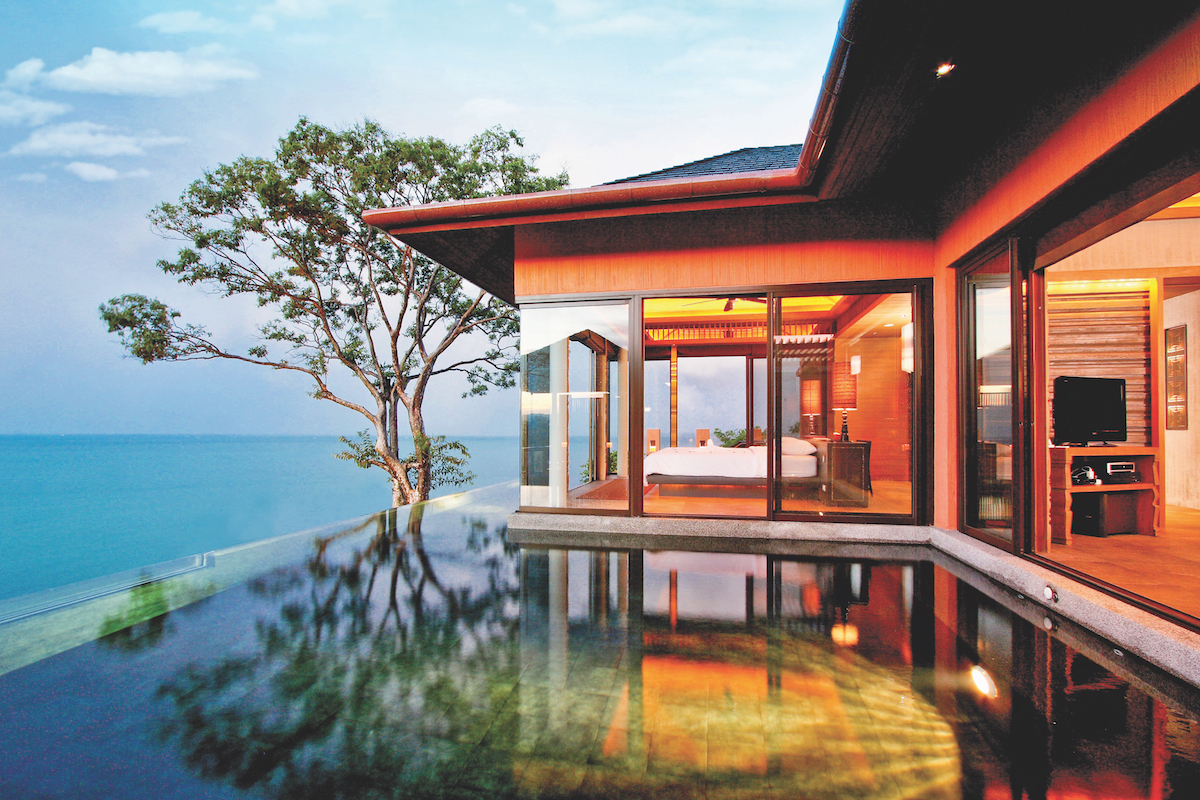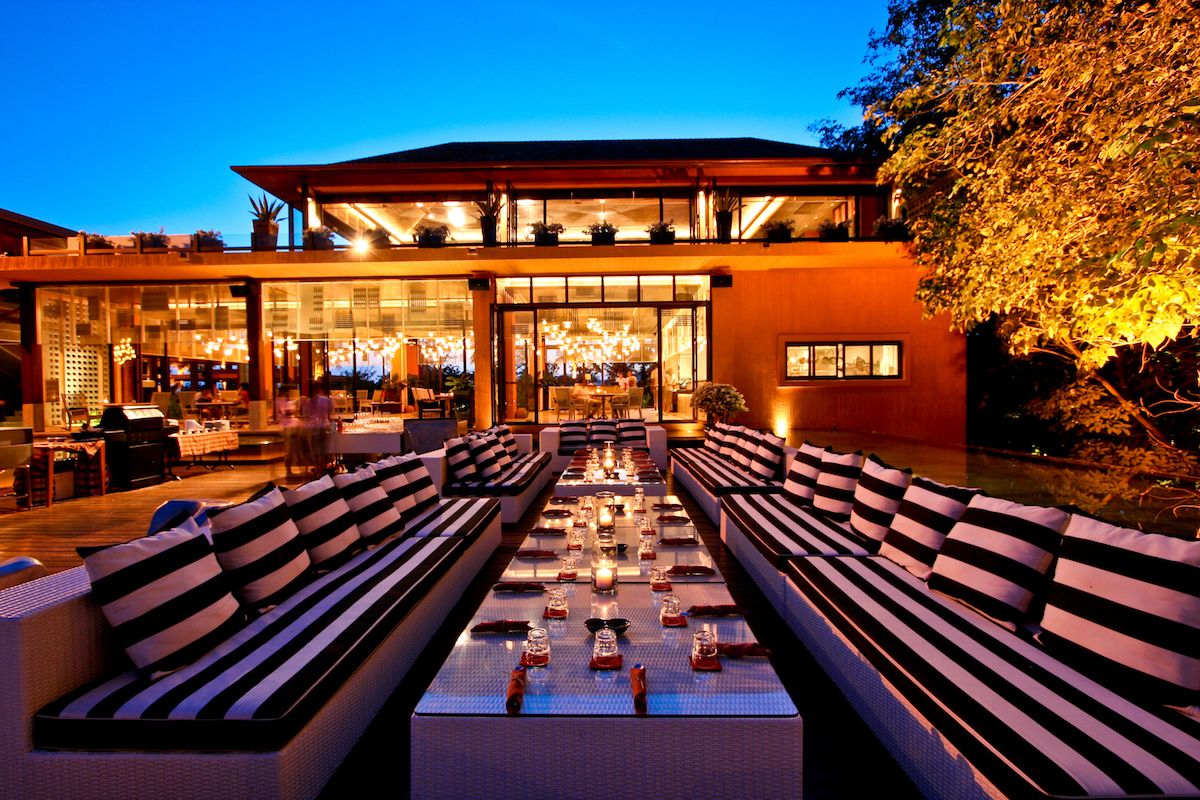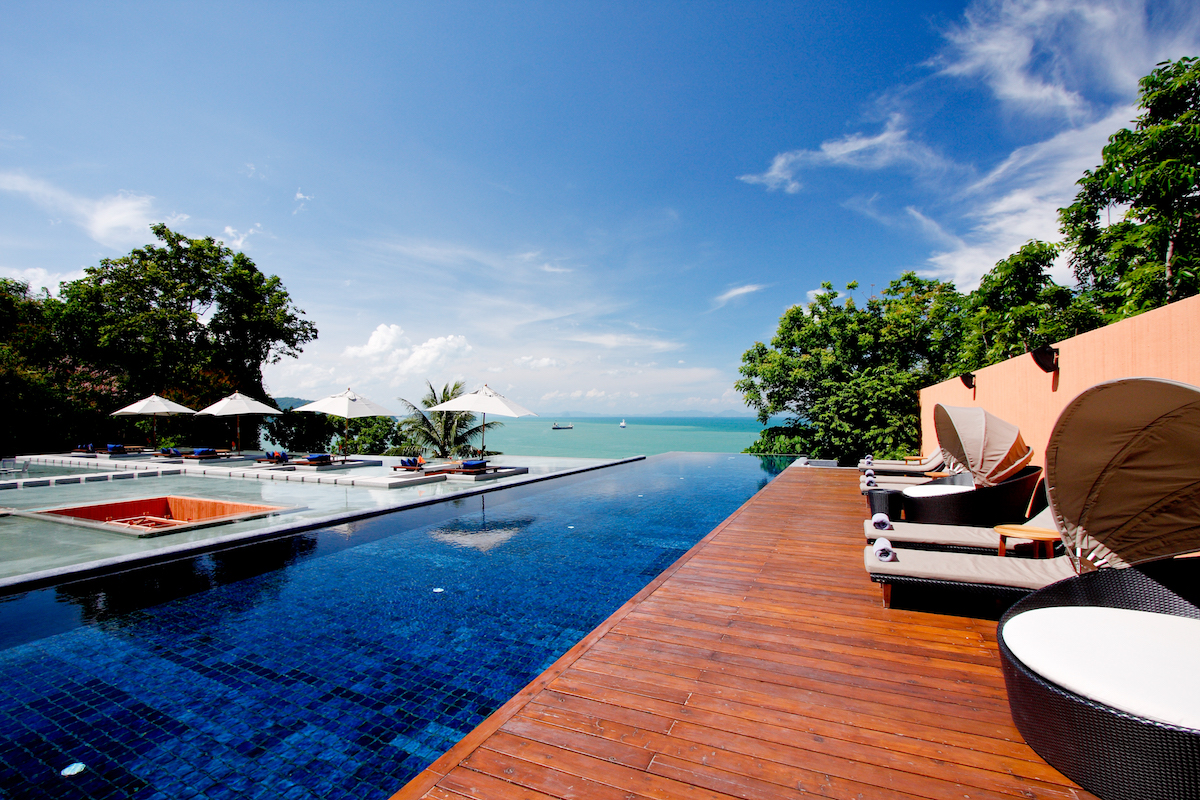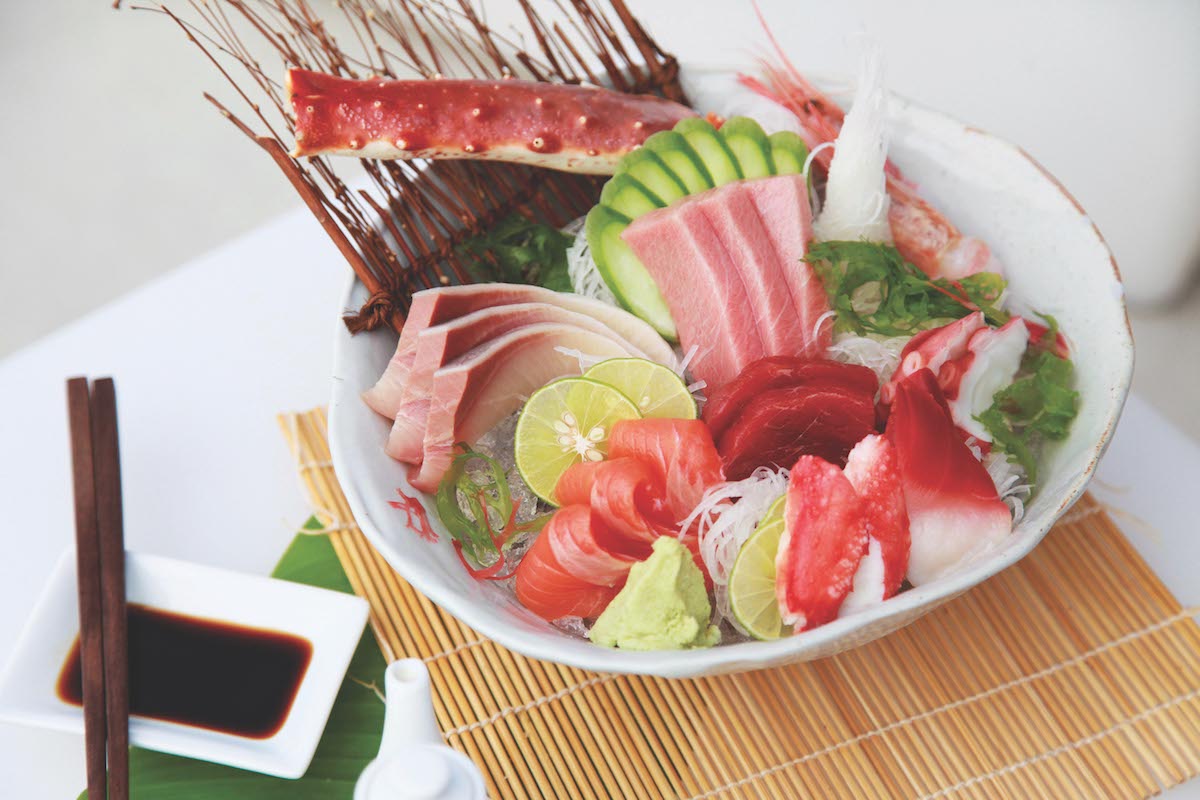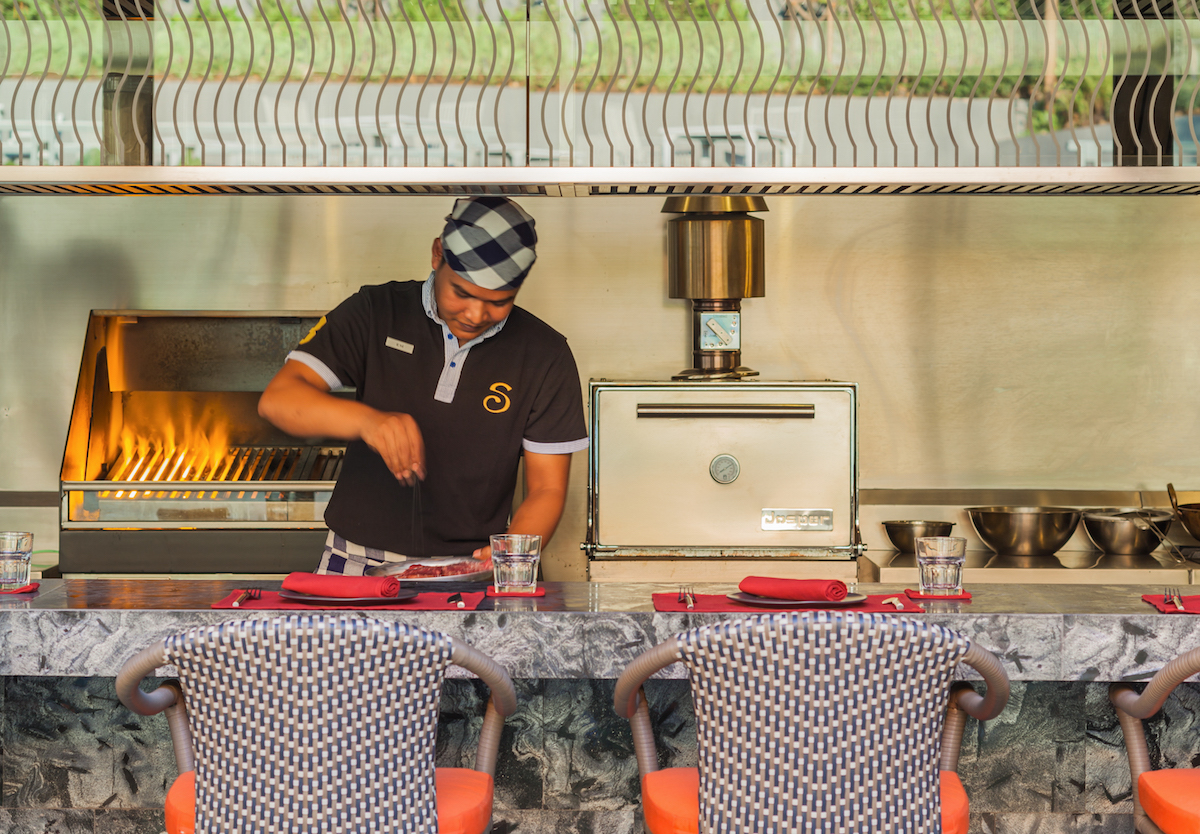 The sake flows freely, but not too freely – there are children present. Delightfully, there's also an eclectic mix of backgrounds. From the hugely friendly Thai locals and resort staff, an assortment of Australian and New Zealander journalists and bloggers, a Russian finance executive-cum-music aficionado and his family, Italian Michelin-star chef Stefano Baiocco, and a couple of French friends along for the ride. Even Wan's dog joins in, lying dutifully by the chair as his master chats.
After dinner, the kids are put to bed, and the party moves downstairs to Baba Pool Club as a DJ sets up by the poolside bar. We distant strangers become great friends for an evening as cocktails and tequila shots are shared liberally. Heavy drinkers and light drinkers are celebrated, as are the well dressed and the casual, the old and the young, the good dancers and the terrible (I'd know).
Visiting Sri Panwa is like being pulled inside the Instagram account of a travel 'influencer' – someone devastatingly photogenic who values lush stays, timeless style, and year-round fun.
This consistent level of acceptance and variety certainly makes it very difficult not to have a fun and carefree evening – and as your classic highly strung curmudgeon, this is no mean feat. As I eventually slip away from the crowd in the wee hours, awaiting the arrival of my tuk tuk, I'm feeling surprisingly refreshed. It's a mere five minutes before I'm delivered safely to my secluded villa, and I collapse into the fresh linen embrace of a king-size bed. 
The following morning, sunrise yoga is held at the open-air rooftop venue, Baba Nest, where a wooden deck is eclipsed by a 360-degree infinity pool and panoramic views of the Andaman Sea. This striking place also doubles as an excellent spot to sip cocktails at sunset. Visiting Sri Panwa is like being pulled inside the Instagram account of a travel 'influencer' – someone devastatingly photogenic who values lush stays, timeless style, and year-round fun.
Sri Panwa Resort offers 'casual luxury'
Founded by Wan in 2005 when he was only 23 years old, the relatively young Sri Panwa represents an end to the traditional idea of luxury. It hasn't replaced the classic, sleek foyers and soft jazz of the baby-boomer era, but offers an alternative for a new generation of five-star travellers who have had enough of mahogany walls, tuxedos and velvet ropes, now trading them in for open air, shorts and inclusiveness.
"We're luxury, but we're casual luxury. For me, luxury doesn't have to be all 'suit and tie'. It should be friendly," says Wan, sipping a scotch and soda by the pool. "We're attracting the second generation of the discerning traveller, the kids or young adults who have been travelling in all the best hotels around the world with their families since they were young, and now they're working and able to travel themselves. This is the profile they're looking for. It's a similar level of service and quality, but more fun." 
For me, luxury doesn't have to be all suit and tie. It should be friendly.
At just 35, you'd hardly call Wan a hospitality novice. He comes from a family of renowned property developers – the resort itself owned by his father's company, the Charn Issara Group – and has degrees in Business and Hotel Management from the US and Switzerland. 
He also gained experience in his favourite hotel, the Grand Hotel à Villa Feltrinelli in Italy. While there, he served as a pool boy and kitchen hand under Robert Burns before eventually cornering the legendary hotelier in an elevator and asking him to become his mentor. 
Wan then regularly babysat for Burns' child, and in exchange he would offer Wan advice about starting and running a successful hotel. Today, he's done it, but with a twist. Shorts and sandals are his go-to attire, he knows all staff by first name, and he loves a good DJ set. His public social media accounts are not a polished corporate message board, but a real glimpse into his life, his passions, and his family.
It's possible that more conservative luxury purveyors may interpret Wan's casual demeanour as frivolous, but this would be a mistake. The success of this maverick manager is underpinned by an enterprising mindset and appreciation for life's pleasures, stretching back to when he was 13 and would make extra money at school by selling pasta (yes, pasta) to his classmates.
With the skills and passions of Wan and his energetic young team, Sri Panwa successfully maintains an atmosphere that is happy, friendly and generous, with a service element that is so seamless, it is nearly invisible. 
A resort designed to embrace its natural surroundings
The resort is made up of an array of suites, villas and estates designed to embrace existing natural elements rather than shield from them. Along with the usual modern comforts, each residence is equipped with its own private plunge pool, Jacuzzi, steam room, and sunset pavilion. Each has been designed to follow the natural contours of the Cape Panwa Peninsula, allowing expansive views of ocean, skyline and surrounding flora.
The accommodations are tropical yet decadent, and private yet easy to navigate, with tuk tuks ready to collect you at a moment's notice. Describing itself as a 'luxury pool hotel', the grounds comprise incredible swimming spots and water themes, whether it is the giant multilevel infinity pool forming a waterfall effect beside an enclave of suites at the Habita residence, or courtyards of shin-deep blue waters stretching alongside the Baba Pool Club and Cool Spa space. 
Such spaces are a common feature in Sri Panwa Resort, where stepping stones, built-in lounge spaces, and performance platforms, add a deep sense of tranquillity to the environment. A pristine beach is also only a short walk away, while keen swimmers can book a yacht or speedboat excursion and head off to explore outlying islands where you are free to snorkel in crystal-clear waters, splash about, or simply lounge on the beach.
The prominent focus on appreciating the resort's natural surroundings even extends to the bathrooms, with each villa having an additional outdoor shower (and the privacy to use it), while I was surprised to find that in the higher floors of Baba Pool Club, even the fourth wall of a toilet stall was missing altogether, meaning anyone doing their business is privy to a secret view (and I'm sure they save a fortune on air freshener).
Expanding the brand beyond Phuket
On my final day at Sri Panwa Resort Phuket, I was entrusted with a glimpse of its new beachfront property still in development in the Natai region. Dubbed Baba Beach Club, the new location will offer deluxe residential and resort stays, drawing guests to less well-known Northern Phuket.
Wan hopes to expand further still, taking the brand international, and styling each property according to its unique culture and surroundings. "I'm still scouting for more locations, looking for opportunities overseas," he says.
"I would love to have a place in England, both in London and in the countryside. That would be a different and interesting challenge for me. I'd also love one in Ibiza, since it's a nice party island, and, of course, in Italy, inspired by the great Villa Feltrinelli."
In a very real way, Sri Panwa is a true reflection of Vorasit Issara – a friendly face, an appreciation of nature, a love of delicious food, a focus on atmospheric and modern music (regularly featuring celebrity guests and visiting DJs), and above all – unparalleled service. Sri Panwa is a hedonist's dream, and everyone's invited.  
Images: Sri Panwa
For more information visit: www.sripanwa.com