Hotel Hotel Canberra
Canberra is quickly becoming the capital of cool, and this designer hotel has placed it firmly on the map.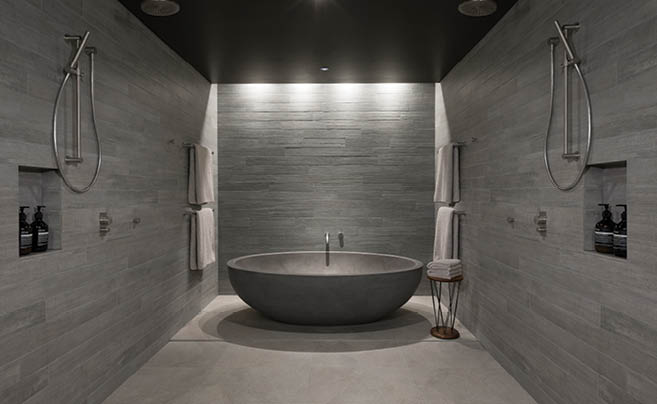 The place
Hotel Hotel has been creating a huge buzz since it opened in Canberra in 2013. Brothers and founders Nectar and Johnathan Efkarpidis have put a major focus on craftsmanship and originality in all aspects of the hotel. With a welcoming lobby featuring a library stacked with art and design books, a large concrete fireplace with glowing coals, and numerous nooks for lounging during cocktail hour, Hotel Hotel is certainly the place to be.
The hotel fills out three floors of the Nishi building in the hip NewActon precinct, which houses a number of restaurants and cafés, residential areas, galleries, shops, and a cinema. The grand staircase that connects the commercial area to the hotel was designed by Melbourne's March Studio and Oculus, and was made from reclaimed timber by artisan carpenters.
Hotel Hotel's 99 rooms (of which 31 are apartments) take inspiration from the Australian shack, and utilise natural and recycled materials. Features include bespoke joinery made from reclaimed oak, wallpapers made from natural fibres, and accents of brass and leather. Rooms have been furnished with reupholstered mid-twentieth-century furniture as well as one-off designs from filmmaker Don Cameron, who collaborated with Nectar Efkarpidis to bring the eclectic rooms to life.