Karma Resorts CEO John Spence on revitalising Rottnest Island
The island, located just off the coast of Western Australia, is one of the region's most popular tourist spots.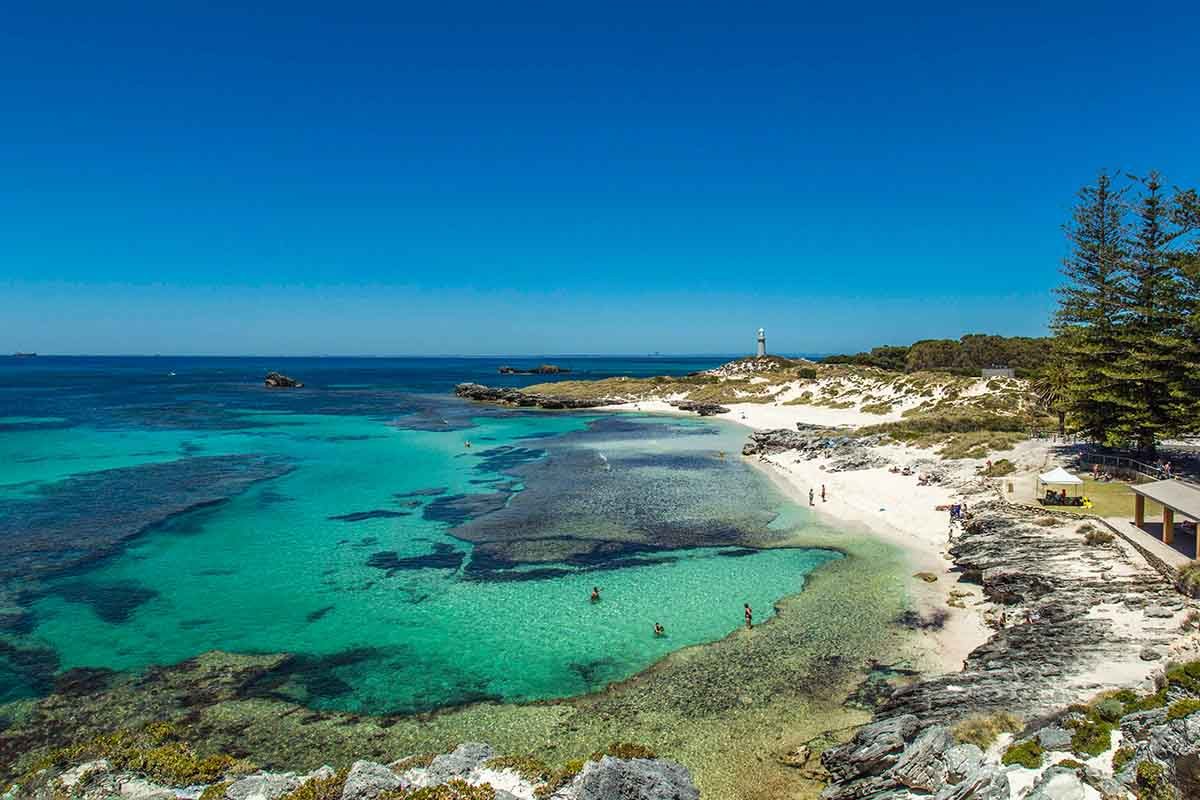 John Spence is the founder and CEO of hotel resort operators Karma Group. It recently took over operations of the Rottnest Island Golf Course and Country Club and signed a lease extension for its Karma Rottnest resort which will take it through to 2021.
Here, he discusses the Group's plans to upgrade the golf course and further enhance the island as a tourist destination.
How far back does your association with Rottnest Island go?
Quite a long way actually. Back to my first visit to Australia, which was 16 years ago. My wife and I arrived around midnight and went straight to our hotel room in Observation City (now Rendezvous Hotel Perth Scarborough) in the dark.
We woke up, drew the curtains and the first thing we saw was this magnificent island. It really was a little bit like Captain Cook, the first thing we spotted was Rottnest Island. We got a ferry and spent the day on Rottnest Island, so my first full day in Australia was on the island. I naively thought: 'This is an amazing island, I wonder why there aren't more hotels, bars, restaurants or beach clubs?'.
I kind of vowed then that I would like to do something on the island and I spent many, many years trying to develop that. Over the years, the company (Karma Group) grew and went from one resort to now having almost 30. We put several proposals in to develop resorts on Rottnest and every time we were refused.
Eventually, an opportunity came up to take over the lease of the Rottnest Lodge, which is the only major hotel on the island. It had gone into bankruptcy – Alan Bond had originally developed it and it had been with a receiver for many years. We took it out of receivership, operated it and renovated it and it's been a great success. We have also taken over the lease to operate the golf course and we're putting a spa on the island quite soon as well.
How would you describe the changes you are planning to the golf course? Is it an update or a major overhaul?
I would categorise it as somewhere in between an update and major overhaul. We only have a lease on the golf course, so there are certain things we cannot do. But we do intend to do up the quality of the course itself, as well as enhancing the clubhouse. We intend to add other facilities like outdoor gyms and spa facilities. So, it will not only be golf, but more of a leisure activity place. We think there is a lack of leisure activities on Rottnest and we will be releasing plans on this quite soon.
What other golf courses would you compare Rottnest Island Golf Course to? Do you anticipate it will be a challenging course?
I would compare it to some of the links courses we have in England and Scotland. It's sandy, so it's never going to be a lush, dramatic course because of the elements.
It won't be an overly challenging course. I would always describe it as more of a fun course. I don't think people want a very challenging course there, it is inevitably going to be people who are there on holiday, or people there for just a day or on corporate trips. We're not trying to make the best or most challenging course in the world; it's a course anyone can play.
Do you think Rottnest Island remains underrated as a destination for sports?
Absolutely! I think there is so much more potential. I can't think of many places in the world where you take a 30–40 minute ferry ride from a major city and you are in an island paradise.
It's ideal for sports. We work with a lot of sports clubs; we have sponsored the Western Force and also basketball and netball teams. We're very keen on running sports camps there. We recently had the England rugby sevens team with us in Bali – we sponsor them. We ran a week of fitness and sports camps when they were there for a week between the Commonwealth Games and the Singapore Sevens.
We want to do the same over on Rottnest Island; there is the opportunity to do yoga camps, pilates retreats, fitness campaigns with celebrity sportspeople. There is a lot more that can be done. We will look at the possibility of major sporting events that we can help sponsor over there. It's a fantastic place for running, joggling or bicycling, so there are huge opportunities. I'm very much a sports lover and I'd like to think we can do great things.
How does the Karma Spa differ from other spas at luxury hotels?
We're very proud of our spa. We employ a brilliant spa curator, Judy Chapman. We offer a lot of different treatments including primary spa treatments: massages, facials, manicures and pedicures. But we believe that is only the beginning. We offer a lot of alternative treatments too: reiki, crystal healing, drum banging – all sorts of exotic things.
We also like to do spa treatment packages, like two- or three-day detox retreats. We have one called the martini and manicure, so by day it is all spa and the night is all healthy food and healthy wine. I think our Karma Spa is different because it is a bit more alternative and fun. We have treatments for children that are fun and funky too.
Do many visitors to Rottnest Island want to take a quokka selfie a la Roger Federer?
It's quite incredible the number of people who do take selfies with quokkas. I think the quokkas know about it and are going to start charging (laughs). There's going to be a quokka union!
The quokka selfie has done more to publicise tourism on Rottnest and indeed in the state than any government-funded campaign. I know at times there has been concerns, but it really has put Rottnest on the map. Even my daughter, who is 15 years old and in school in England, has her friends wanting to see the quokka selfie when they hear she is going to Rottnest.
You need to be careful of the environment and ensure the poor quokkas aren't harmed. But with common sense, it's good. The quokkas enjoy it. It's done fantastic things in promoting Rottnest Island to the world.