Meet me in Red Square: Moscow
Moscow is one of the world's great cities, yet it remains off the beaten track for Australian travellers.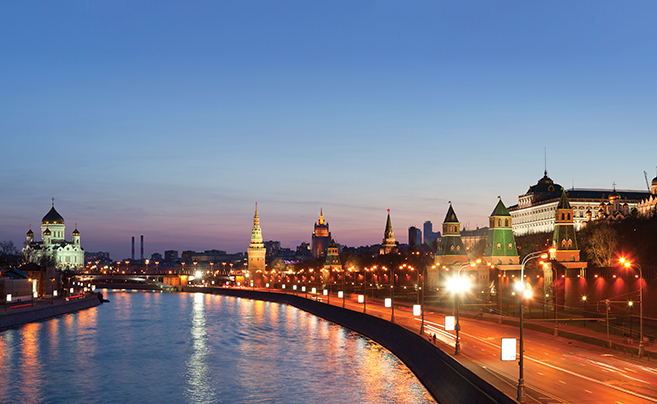 Among even the most ardent of world travellers, Russia is rarely considered as a holiday destination, except perhaps as a transit country for riders of the Trans-Siberian Railway. Hardly surprising given the country's long and rich history, however, Moscow is one of the world's most interesting cities, one that provides sophisticated travellers with excellent options for activities and accommodation suitable to their expectations. Highly educated and more open than ever before, the 12 million residents of Moscow offer visitors to their city a hospitable welcome to enjoy the exceptional museums, endless cultural activities, and vibrant energy of the largest city in Europe.
As reflected in the number and variety of museums showcasing arts and cultures from outside the country, Muscovites have always been curious about the rest of the world; an impressive number of institutions housing collections as intriguing as they are priceless are very much part of the city's daily life. The State Museum of Oriental Art, for example, showcases objects from across Asia, including works of the Caucasus region rarely seen elsewhere in the world. Admirers of French Impressionism and other schools of artistic expression should head straight for the Pushkin Museum of Fine Arts, Moscow's largest art museum. The Pushkin is packed with beautiful works representing the history of art from Egyptian mummies to twenty-first-century painting. The museum's European Gallery is located in a separate building across the street where, among the splendid displays of works by famous artists from across the continent, entire rooms are devoted to Monet, Renoir, Cezanne, Van Gogh, Matisse, and Picasso. A similar overview, this time devoted to the history of Russian art, can be seen at the popular Tretyakov Gallery on the south bank of the Moscow River. The world's largest repository of Russian art, the Tretyakov has among its many academic portraits and landscapes outstanding works considered masterpieces of Russian painting and sculpture, ranging from church icons to avant garde pieces meant to provoke viewers into thoughtful reflection.
Around the corner from the Pushkin is the little-known but highly appealing International Centre of the Roerichs. A family of intellectuals, adventurers, and travellers, the various generations of the Roerichs were extremely interested in the world and its cultures, studying and working in a diversity of places from Boston to the Himalaya. The traditional architectural exterior belies an unusual series of displays focusing on the human spirit and its potential rather than a mere collection of travel souvenirs. Svetoslav Roerich's fascination with the Far East and his artistic talent have left a legacy of evocative paintings in unique style featuring places and faces of Asia.